On this page, we will explain the "Universal Search" function of the ZEUS software and how it works.
*The functions on this page can also be used with ZEUS BUNDLE and ZEUS DOWNLOAD.
Open the "Download" function screen to see all download features.
Note: The download function can be seen under the "Download" tab.


Then click the (3) Library sub-function tab.

Check here for other sub-function tabs:
Download 1: Paste URL to download video
Download 2: Download Using Built-in browser
Screen Description
When you click the "Library" sub-function tab, a new window will appear on your screen. You will see the category types such as Recent, Recommend, and Popular. You may look for your preferred videos from the "Recommend" category section.

Search Tab
Search functionality is also available where it browses content from consolidated video libraries all around the world.

How to Download using Search Engine
1. Download using Search Engine
Look for your preferred video by searching from the video library. You may put on the (1) search bar the song title, artist's name, program name, event's name, etc. However, you can only download videos from the displayed search results. Then click the (2) search button to start browsing. From the list of searched result videos, (3) click the video you want.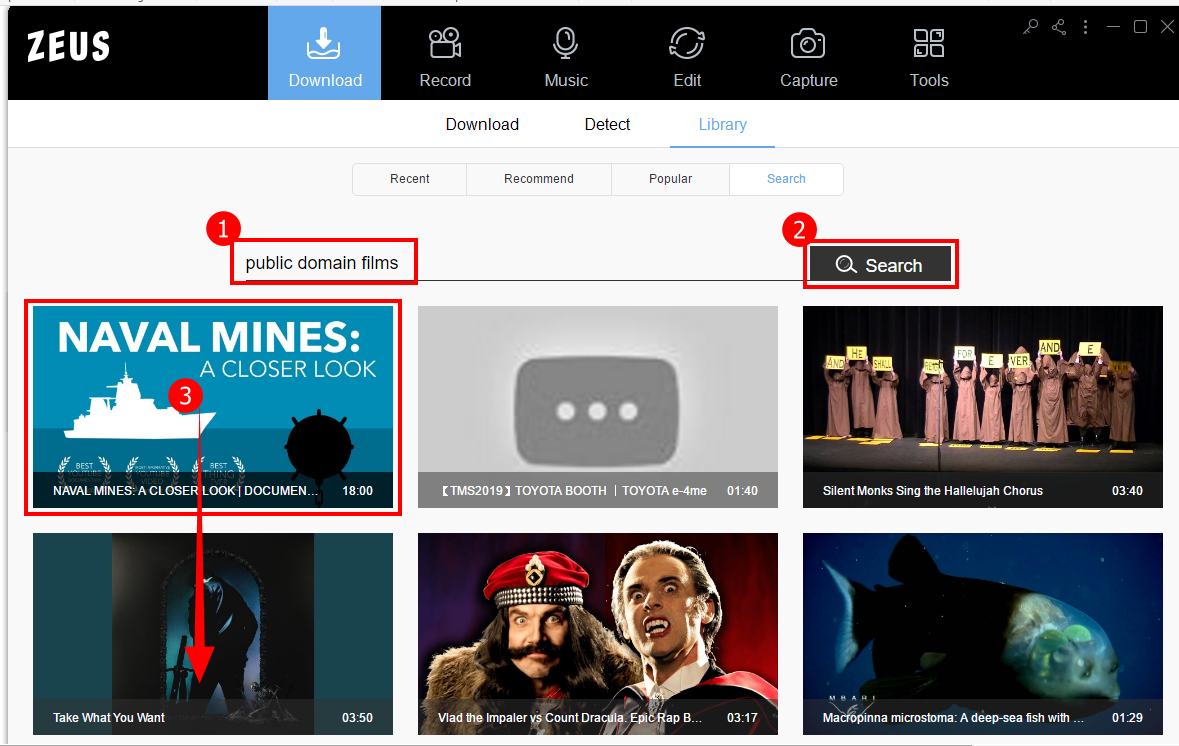 2. Preview and Download
Play the video to stream or click the "Download" button to download for offline playback.


Once downloaded, a new window will pop up on your screen notifying you that the video is successfully added to the download list.

3: Video Downloading
To check the progress of your downloads, just click the "Download" sub-function tab then go to the "Downloading"  section.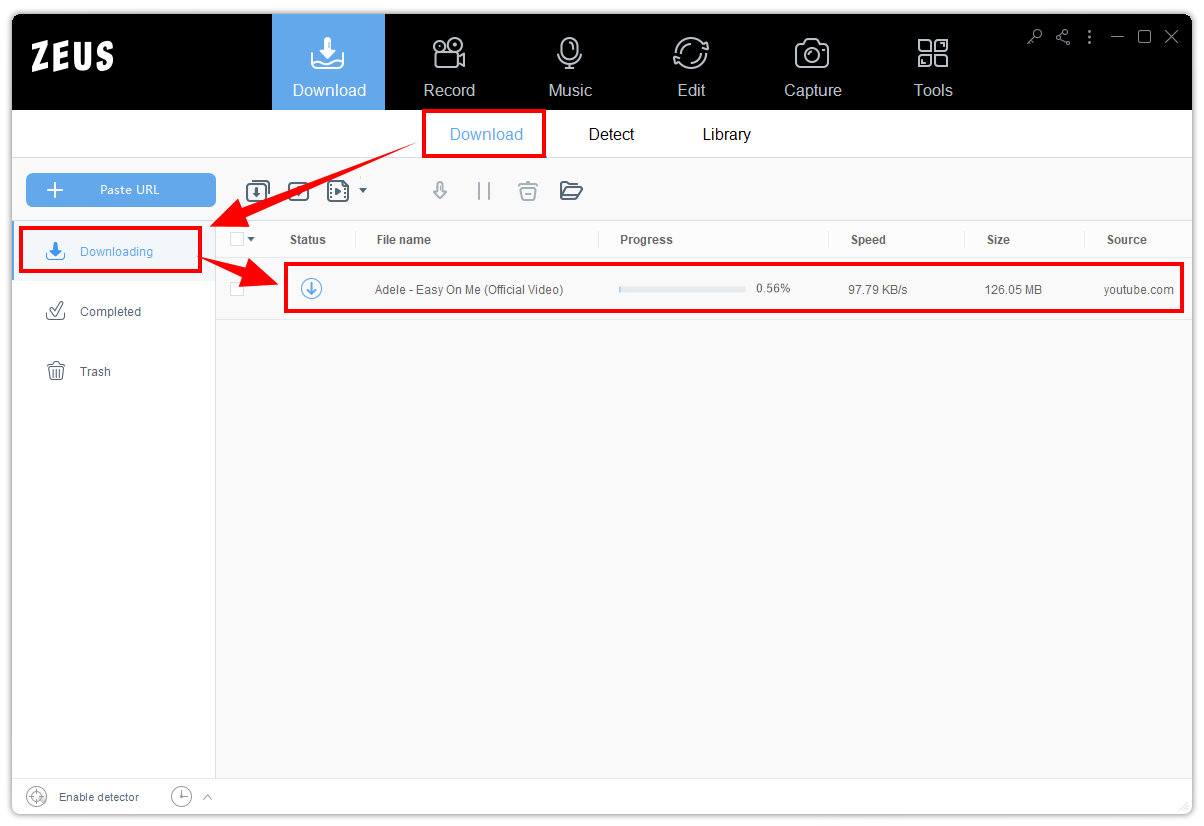 Step 4: Download Complete
When the download is complete, it will be moved to the "Completed" tab. Double-click the downloaded file to play the video.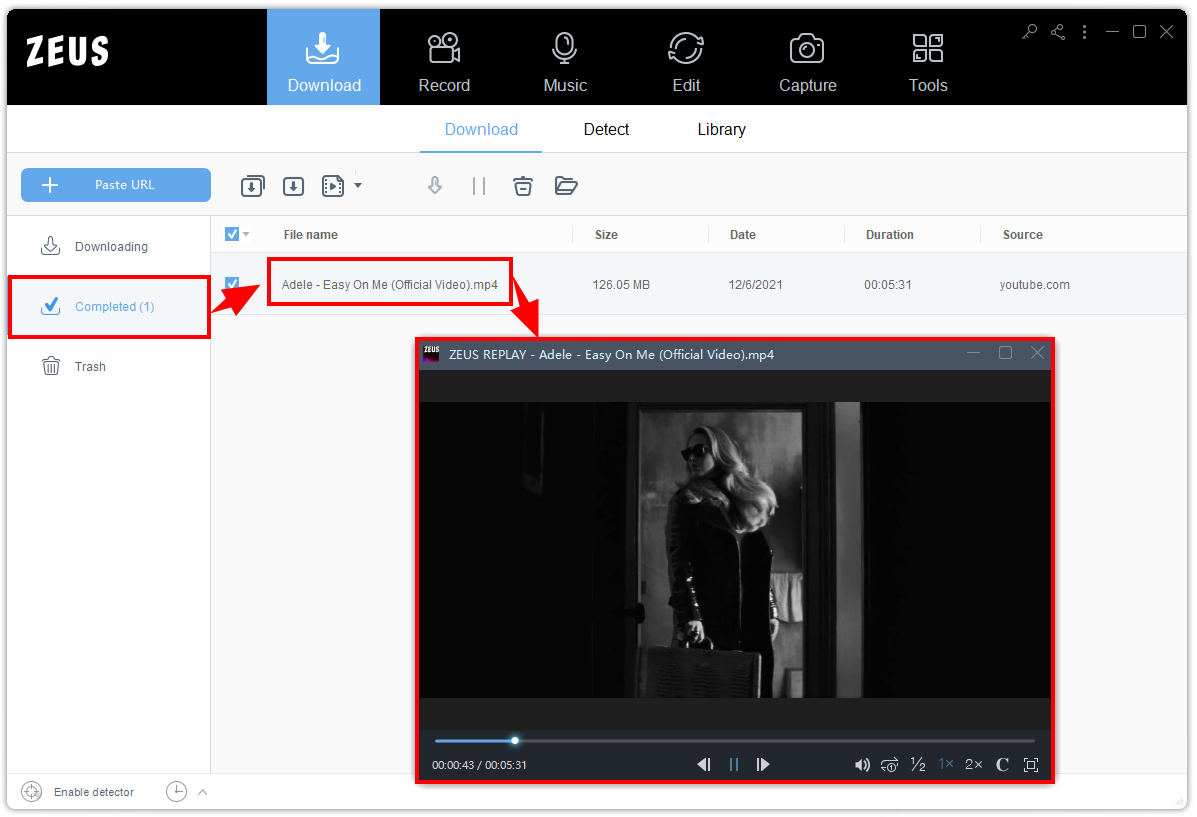 You may also right-click the downloaded file and select "Open Folder" to see the downloaded video folder location.

Disclaimer: The use of video, images, and audio under copyright protection beyond the scope of personal viewing and copyright infringement is prohibited by law. Please follow the terms of use of the copyrighted work. Check the terms of use of the service for the content provided.