This page will guide you on how to reduce the file size by converting the video file to H.265 format using the H265 converter – ZEUS EDIT.
ZEUS EDIT can read, edit and convert H.265 format videos. H.265 has twice the compression performance compared to H.264 (conventional video codec). Even with the same video quality, the file size can be halved. You can also transfer and share files more easily.
This method compresses files while ensuring image quality. Therefore, the file size may not be reduced that much depending on the contents and format of the original file.
The ZEUS series has a trial version that you can try for free, just click the button below.
How to Use H265 Converter
Step 1: Import video file
Run ZEUS and open the EDIT screen.
Click the "Add File" button, or drag and drop the file to import the video file that you want to convert.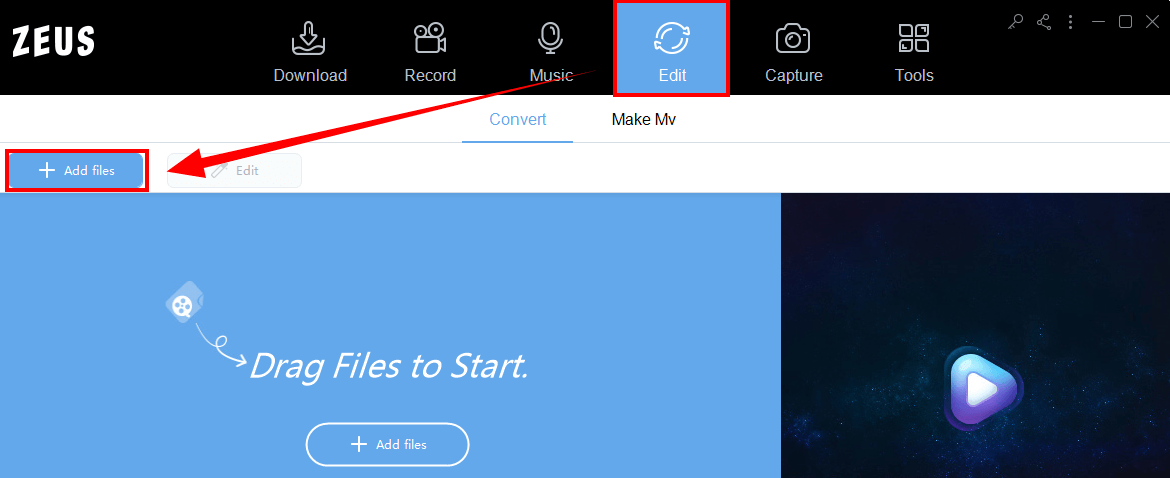 Step 2: Set output format
1) Click "Profile"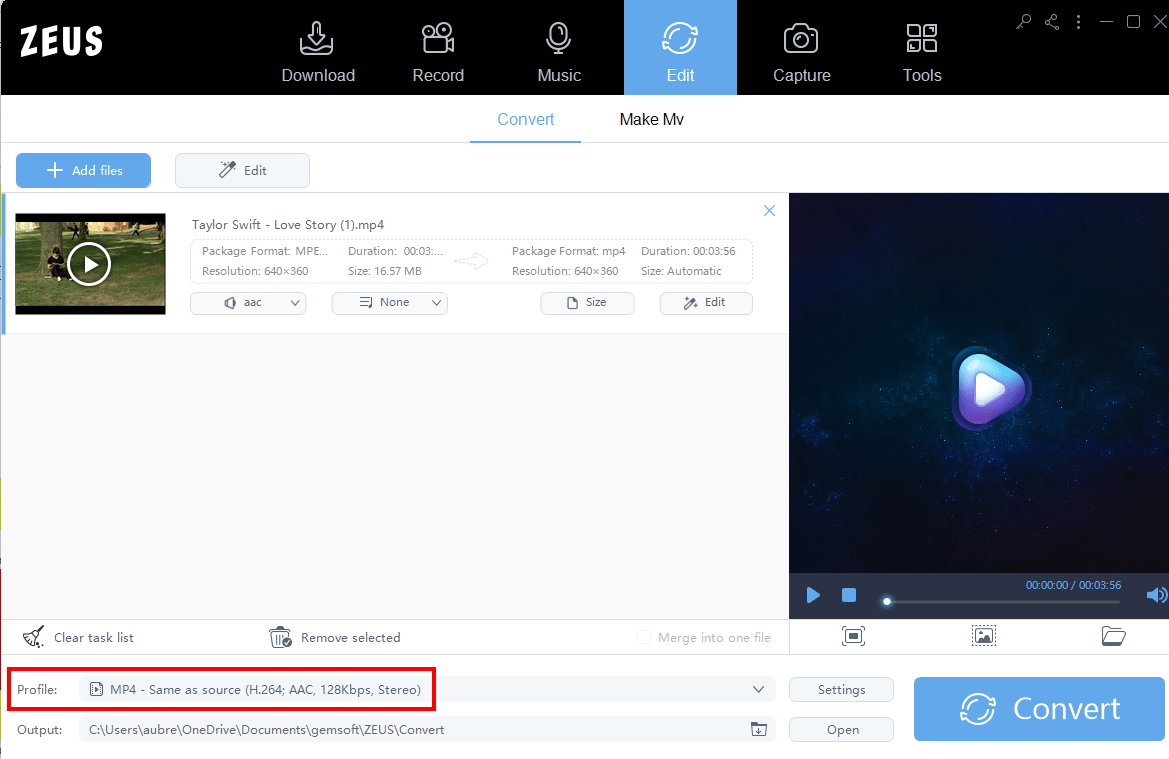 2) Click "HEVC / H.265" in the "Video" tab.
3) Select the appropriate quality from the option list.
If you do not want to change the resolution, click Same as source file.
Step 3: Convert to H.265
Click the "Convert" button at the bottom right of the screen to start the conversion.
After the conversion is finished, check the converted video file to see if the file size has been reduced. You can also open the destination folder by clicking the "Open" button on the output folder.
That's all for converting video files to H.265 format with ZEUS EDIT to reduce the file size.