This page will show you how to download multiple videos at once.
If you use the "Batch URL" function, you can copy and paste the URLs of multiple videos and download them all at once.
This method also works with ZEUS DOWNLOAD LITE. It allows you to download multiple videos simultaneously from different websites like YouTube.
You can try the ZEUS DOWNLOAD for free using the trial version.
Step 1: Launch ZEUS and open the DOWNLOAD function
Launch the ZEUS series and click the "Download" tab.
To start downloading multiple videos, click the "Add batch URL" button
You will be taken to the next window.
Step 2: Search the video that you want to download
Search your preferred video to download using your PC browser. When you find your preferred video, copy its URL from the top address bar.
Step 3: Paste the copied URL
Paste the URL that you copied from step 2. You can also paste the URL by using the "Paste URL" button.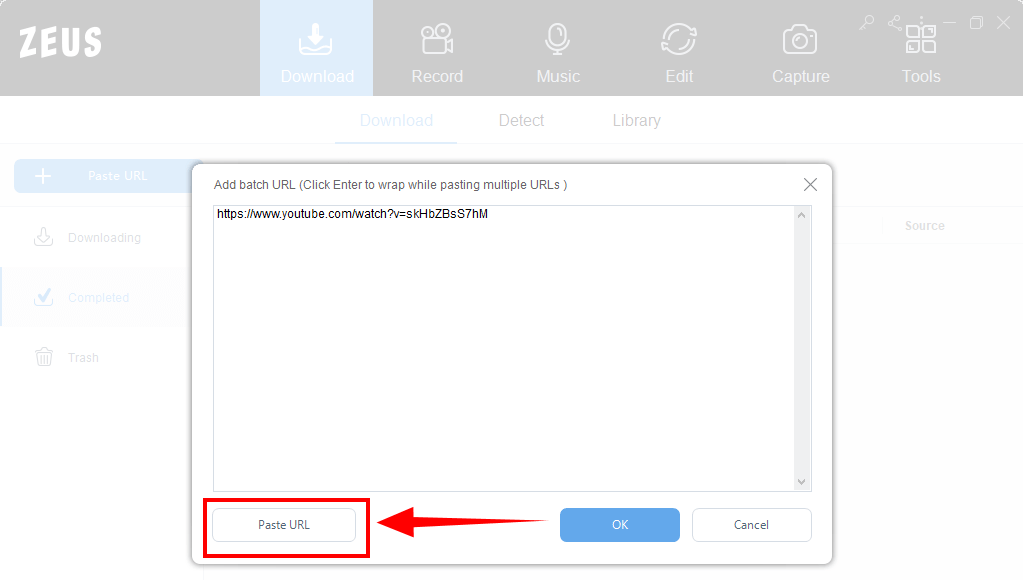 Step 4: Copy and paste another URL
Repeat steps 2 and 3 to add multiple URLs. Please start a new line for each URL.
Step 5: Prepare to download your video
Paste the URL of the video you want to download and click OK.
The download process will start
That's the basic and effective way to download multiple videos using ZEUS DOWNLOAD.