This page will show you how to create slow motion video using ZEUS EDIT. With ZEUS EDIT, you can change the playback speed of the video. Also, you can create slow-motion videos as well as fast-forward videos.
You can try the video & music conversion/editing software – ZEUS EDIT by clicking the button below.
Step 1: Import video file
Launch ZEUS and click the "EDIT" tab.
Click the "Add File" button to add the video file you want to make into a slow motion video.

Step 2: Edit speed
Click the "Edit" button to open the edit screen.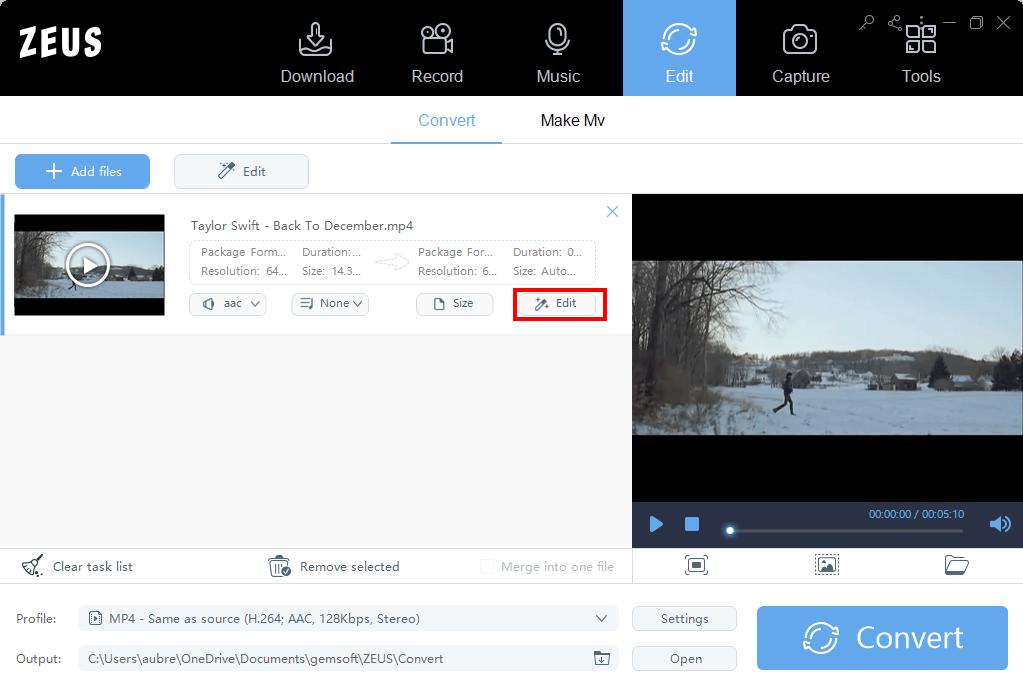 When the edit screen opens, click the "Effects" tab.
Change the playback speed. If you want to make a slow motion video, move the Speed ​​bar to the left.
The normal speed is set as 1.00. The larger the number, the faster the forward motion, and the smaller the number, the slower motion it gets
Check the preview playback to see if the desired slow motion is attained
Click "OK" to return to the ZEUS EDIT screen.
Step 3: Save slow motion video
Check/change the output folder by clicking the button below.
Click the convert button to save the slow motion video.
The saved video will be saved as new. All changes made are not applied to the original file. After saving, check if the slow-motion video is saved in the output folder.
That's all for creating a slow-motion video.