Download Godtube Videos with Godtube Video Downloader (2022)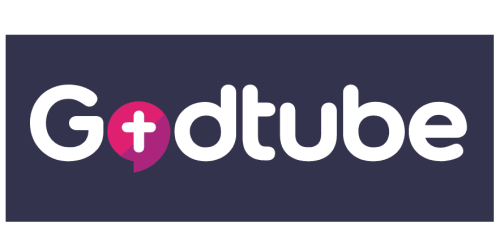 The Internet has replaced television as the primary source of entertainment, education, socialization, and employment. We continue to view videos for enjoyment or knowledge on the internet. There are times when you wish to download and save a video from the internet or a social media site. Video downloading in general has gotten easier than in the past.
GodTube is an internet video-sharing site that promotes Christian material. Salem Web Network, the Internet business of Salem Communications, owns it. Music videos, comedy, children, animals, sports, news, and inspirational videos are all available on GodTube. "Be motivated in your walk with Jesus Christ and improve in your understanding of the Bible with films featuring inspiring words and scriptures," the site instructs viewers.
Downloading videos is made easy with this Godtube video downloader, ZEUS. You won't have to worry about downloading online videos!
Downloading for only one video and recording for only three minutes is available for the free trial. Upgrade to lift limitations.
Try ZEUS now by downloading the software below!
ZEUS is the most effective Godtube video downloader that downloads Godtube videos. It can download videos from over 1000+ sites worldwide! It enables users to download in three ways: via Paste URL, auto-detect function, and screen recording. The paste URL method is self-explanatory. However, if this doesn't work, the detect function of its integrated browser is the alternative paste URL method as it detects the video for it to download for you! It supports various resolutions such as 8K,4K, FULL HD, 720p, 360p, etc. 
Its screen recording function allows you to record in various ways, including windowed, full screen, around the mouse, and with a web camera. It also allows for audio-only recording as well as recording in several audio formats such as MP3, WAV, FLAC, and others. You may also make adjustments while recording using the real-time annotation tool!
Method 1: Use the Auto-Detect Function of Godtube Video Downloader
Step 1: Copy the URL of the Godtube video
Navigate to the Godtube video you want to start downloading and copy the URL from the address bar.

Step 2: Open ZEUS to Paste the URL in the integrated browser
Launch ZEUS and go to the "Download" function screen. Go to the "Detect" sub-menu then paste the URL of the video. Make sure to load the video by pressing the "Enter" key on your keyboard.

There will be a pop-up notification indicating that the video file has been detected and automatically added to your downloading queue.

Step 3: The download is commencing
To check your downloading queue, go to the "Downloading" tab on the "Download" sub-menu. Your Godtube video is in the process of downloading, wait for it to finish downloading.

Step 4: Your download is complete
After your download is finished, it will be automatically located under the "Completed" tab. Double-click the file to immediately play the video or right-click for more options available.

Method 2: Use the Screen Recorder of Godtube Video Downloader
Step 1: Choose a record mode.
Open ZEUS then go to the "Record" menu. Click the 'Record' button. Select your preferred record mode from the dropdown box.
We will choose "Region" for this demonstration.

Step 2: Prepare to record the video
An adjusting tool will appear for you to modify the part you want to include in the recording. You can also drag the borders to adjust your recording area Click "OK" to start recording.

Then another pop-up window will appear, alerting you to be prepared to record. When you're done, click "OK." A countdown will begin, indicating that the recording will commence when the countdown reaches zero.

Step 3: Start recording the video!
The recording has started when a recording toolbar appears. You can pause the recording when necessary, click the pencil icon to annotate while recording or stop to finish your recording.

Step 4: Manage your recorded video
When you're finished recording, click "Stop." To review your recorded video, return to ZEUS. Manage your recorded video by double-clicking to watch it immediately or right-clicking to get other choices.

Conclusion
GodTube was founded in the spring of 2007 by Christopher Wyatt of Los Angeles, California (BooyaMedia.com), Jason Martell of San Diego, California (BooyaMedia.com), Lloyd Chartrand, and Mike Miller (former Executive Pastor of First Baptist Dallas). Wyatt previously attended Dallas Theological Seminary online. Wyatt was also a producer for CBS's Day and Date show in 1995. GodTube was the fastest-growing US website of any sort in August 2007, according to ComScore.
Users must be clear about what they want to download and how they want to utilize it. It is necessary to be aware of the legal implications of downloading and recording videos from the internet. Copyrighted material should not be utilized. With a myriad of sites and tools from which to get videos, video downloading has become a much easier operation than it was previously.
Want to download videos from Godtube? ZEUS is the best Godtube video downloader you will need. It is the best software to download and record online videos available across almost all video-sharing platforms (1000+). It is quite safe too, with no ads to worry about with your downloading and screen recording done in simple, fast steps.