Top 10 Video Converter for Windows 11 PC (2022)
Videos are omnipresent these days, whether we make them ourselves or watch them on the internet. Even though they're plentiful, playing video files on numerous devices isn't always a seamless experience. When editing videos, video converters can be handy since altering the file format allows for a more efficient editing process. Fortunately, there is a wide range of video converters for PC, but picking the appropriate one can be difficult. Are you seeking for a free Windows video converter to convert your smartphone movies to standard MP4 files or to restore sound to a clip? Don't you have enough capacity on your device? Here's the Top 10 Video Converter for you to use as an alternative.
Check it out now! Click the link below to download it.
Using the free trial version, editing your video is possible. However, you need to lift its limitation to continue using this app.
ZEUS EDIT is the most powerful conversion tool in the year 2022. This software may convert any file type you want, including MKV, AVI, WMV, and many others. You may also convert your MP3 file to OGG, WAV, FLAC, AC3, and a variety of other formats. It also includes a wide range of options for saving your converted file to guarantee that it is acceptable for your device.
Top 10 Video Converter
1. ZEUS EDIT
ZEUS is packed with great features that include downloading, recording music, screen, recording, editing, and even converting your file. ZEUS EDIT is the main video conversion function of the software. This tool has also a slideshow function wherein you can create your own photo slideshow or video slideshow you want. This is also a malware-free application.
2. VideoPower RED
When it comes to conversion, VideoPower RED is also a solid choice. This application is capable of more than just conversion; it can also download music and movies, record music, record screen, and perform rudimentary editing.
3. Wondershare UniConverter
Wondershare Uniconverter is a visually appealing tool that packs a punch in terms of functionality. The program is far more than simply a DVD ripper; it includes tools for practically every aspect of digital video encoding, as well as still image format conversion and CD ripping and burning. It's one of the most capable DVD rippers available in 2020.
4. Any Video Converter Ultimate
Any Video Converter Ultimate is a powerful video conversion tool that allows you to convert any video on your computer. It also has the ability to record video with excellent output efficiency and quality. It can cut, crop, flip, and apply special effects to video clips.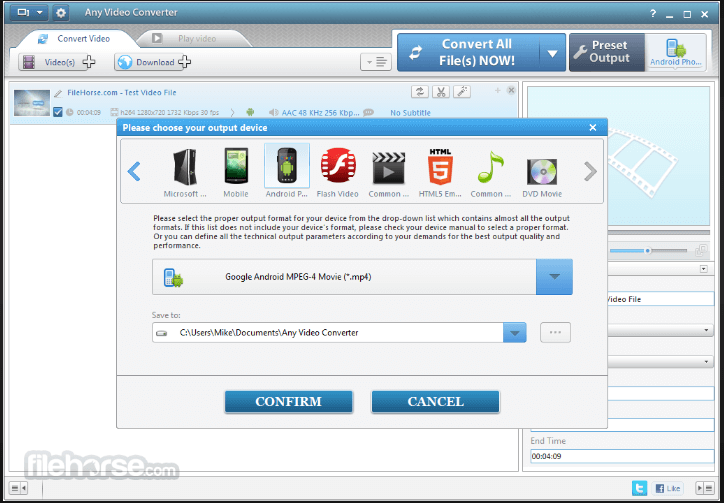 5. HD Video Converter Factory Pro
WonderFox HD Video Converter Factory Pro is a multilingual and all-in-one video conversion, encoding, editing, downloading, and recording program that focuses on video conversion, encoding, editing, downloading, and recording. HD Video Converter Factory Pro stands out from other HD video converters because of WonderFox's exclusive video encoding technology, which results in higher quality output.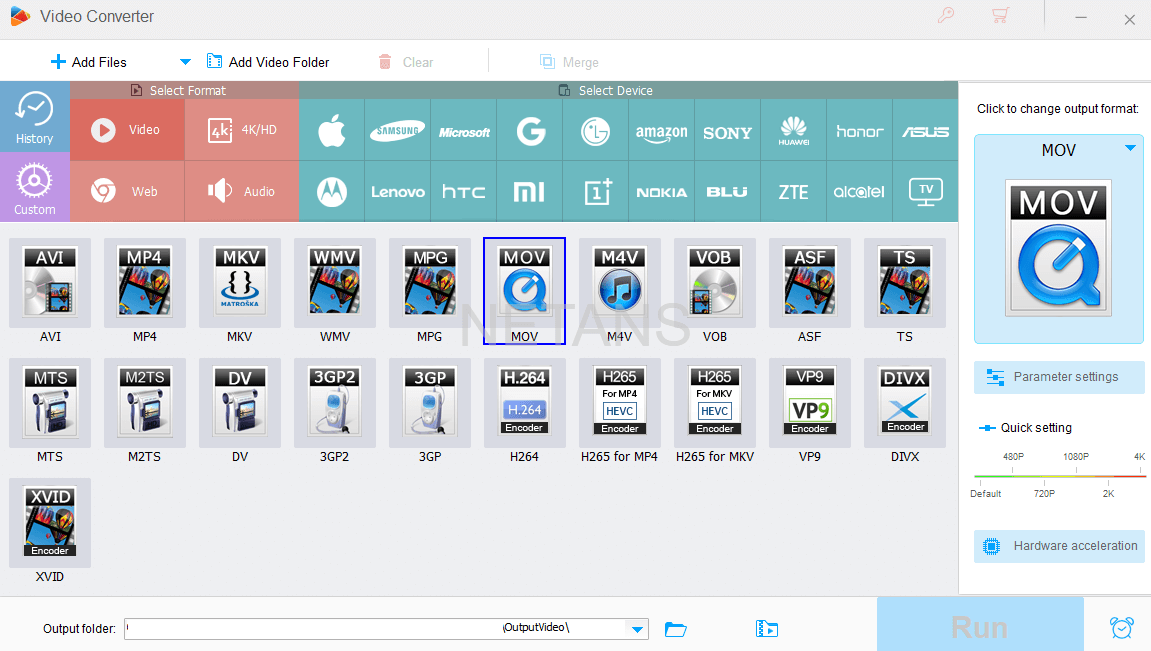 6. Winx HD Video Converter Deluxe
WinX HD Video Converter Deluxe Key is a powerful video converter that can convert ordinary DVDs to HD and VGA to Mini DV, allowing you to enjoy your favorite DVDs in high definition. WinX Video Converter Deluxe also offers a user-friendly interface that allows you to convert any video clips to any other format; it even tailors videos to your specific needs so you can watch your favorite films without any issues. Furthermore, this software is absolutely safe, as it runs on all systems and provides great virus, spyware, and malware protection.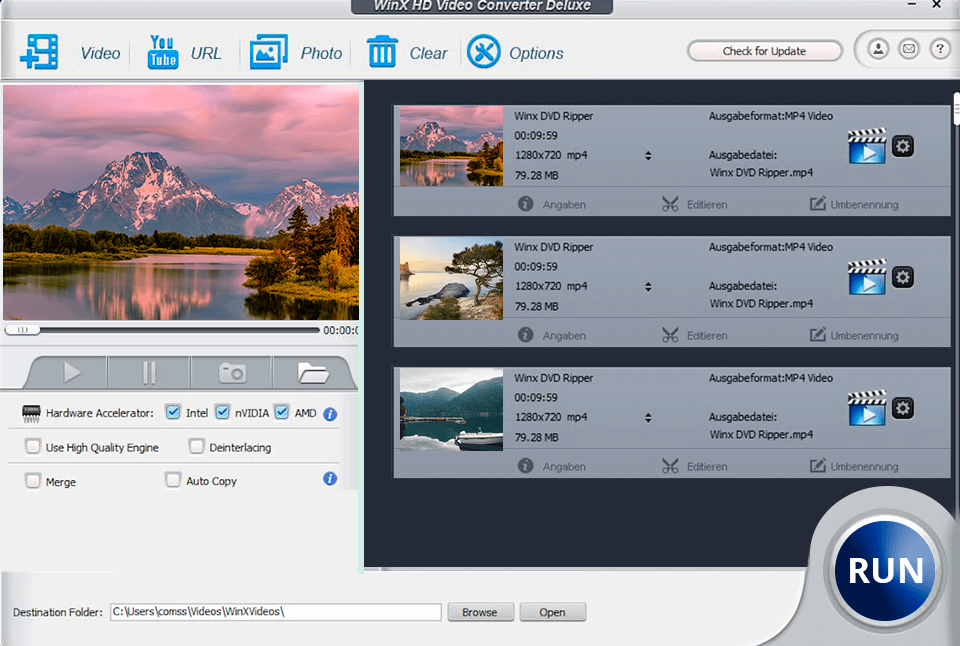 7. Total Video Converter
Total Video Converter is a video and audio converter that can convert practically any video or audio format. It's the best Mac Video Converter for converting videos to Apple TV, iPad, iPhone, iPod, Xbox 360, PlayStation 3, PSP, and other portable devices.
8. DivX
DIVX (Digital Video Express) is a defunct digital video format that was an unsuccessful attempt in the United States to develop a viable alternative to video renting.
9. Free Make Video Converter
Freemake Video Converter can convert between video formats, rip video DVDs, and generate photo slideshows and music visualizations, among other things. It may also burn compatible video streams on DVD or Blu-ray Discs, or directly upload them to YouTube.

10. DVDVideoSoft Free Video Converter
DVDVideoSoft Free Video Converter converts your media files to any file format that is compatible with any major media player. Furthermore, DVDVideoSoft Free Video Converter is easy to use and includes a graphical user interface. As a result of its simple interface, this software is simple to use and powerful for Windows users.
How to Convert a Video using ZEUS EDIT
Step 1: Open ZEUS Software
Launch the software and click the "Edit" button.
Step 2: Add File to Convert
Add your desired video to convert. To do this, click the "Convert" button then click the "+Add to Files" button.
On your screen, a new window will appear. Then choose the video you wish to convert on your PC.
Step 3: Change MP4 Video to Desired Format
To change the format, click the "Profile" button then select the format you want to convert. Then, click the "Same as Source" menu.
Step 4: Convert the Video File
Once all set, click the "Convert" button to convert the video.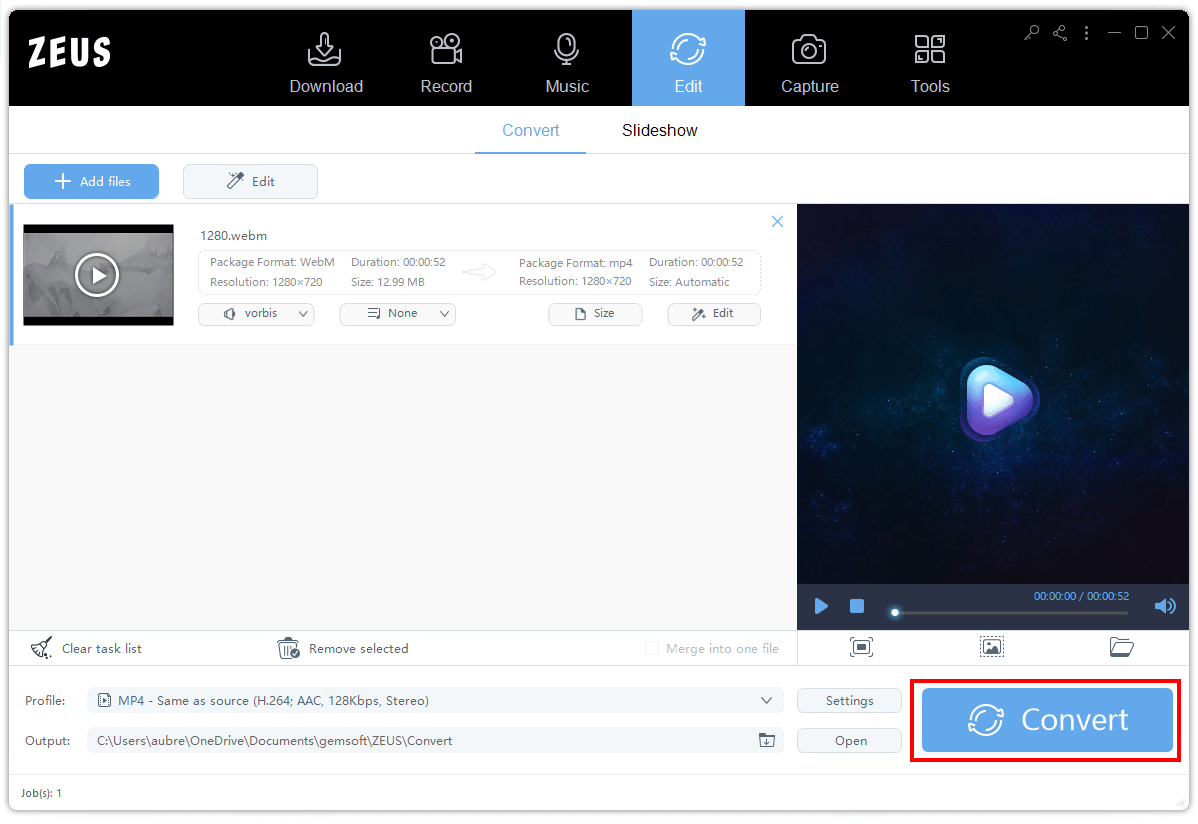 You will see another window that indicates that you have successfully converted your file.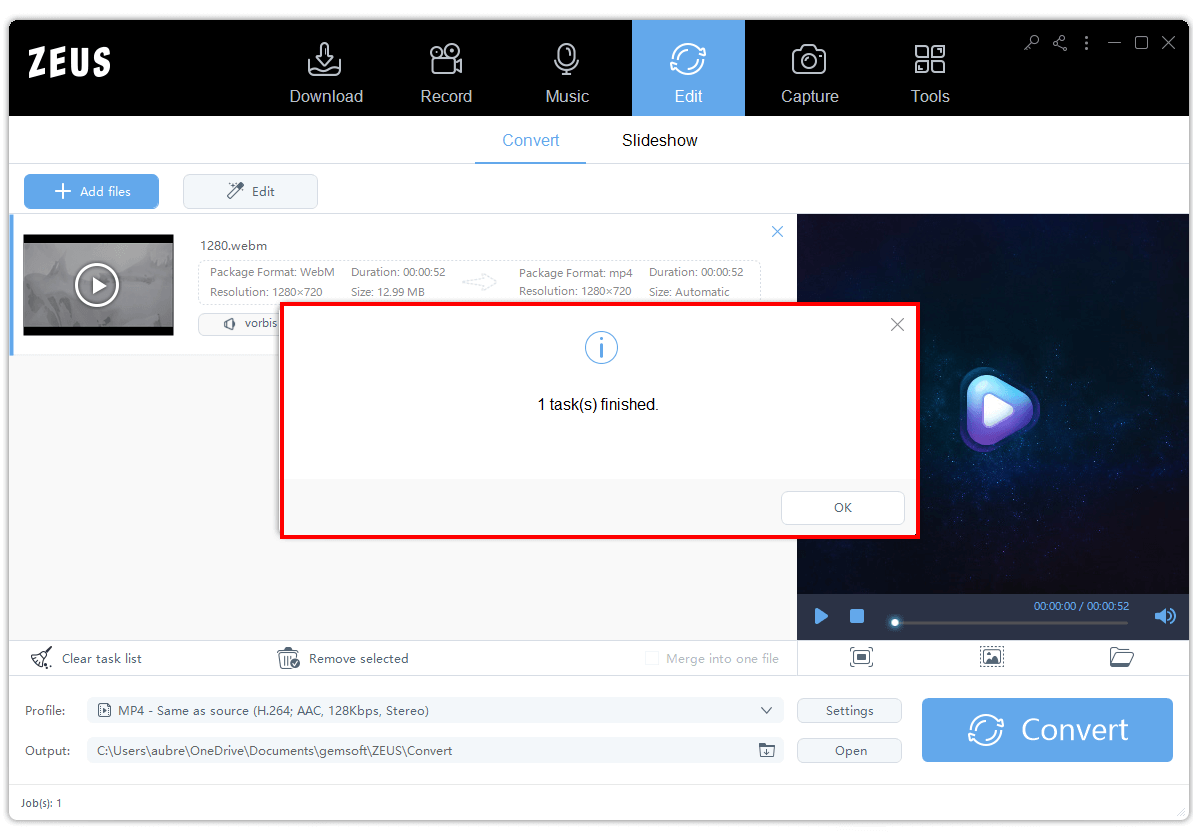 Conclusion
Knowing the Top 10 Video Converter will help you convert your file easily to your desired format. The above-mentioned software is the best software you will ever have especially ZEUS
With the help of the ZEUS EDIT, you can secure that your device will be free from any viruses since this is a malware-free application. This tool has much to offer like downloading, screen recording, screen capture, and has an ID3 Tag Identifier for your music.