Convert Videos to MP4 in 3 Easy Steps! | ZEUS EDIT
MP4 is a universal video format under MPEG-4 standard files with a file extension of .mp4 which contains video and audio, subtitles, and metadata. This format is widely supported by most devices such as Windows PC, Mac OS, smartphones, and more.
Do you need to convert videos to MP4? One of the best and most common ways is to use an online video converter. However, a regular video converter can usually manage smaller files. If you need to convert larger video files, ZEUS EDIT is more suitable to help you convert videos to MP4. 
In this article, we'll discuss how to convert videos to MP4 using ZEUS EDIT – MP4 Video Converter.
How to Convert Videos to MP4 on Windows
Step 1: Go to Convert Sub-Function Tab Screen
From ZEUS main interface, open the "Edit" menu, and click the "Convert" sub-function tab.
Step 2: Add Video File
Then, to add the video file, click the "+Add Files" button.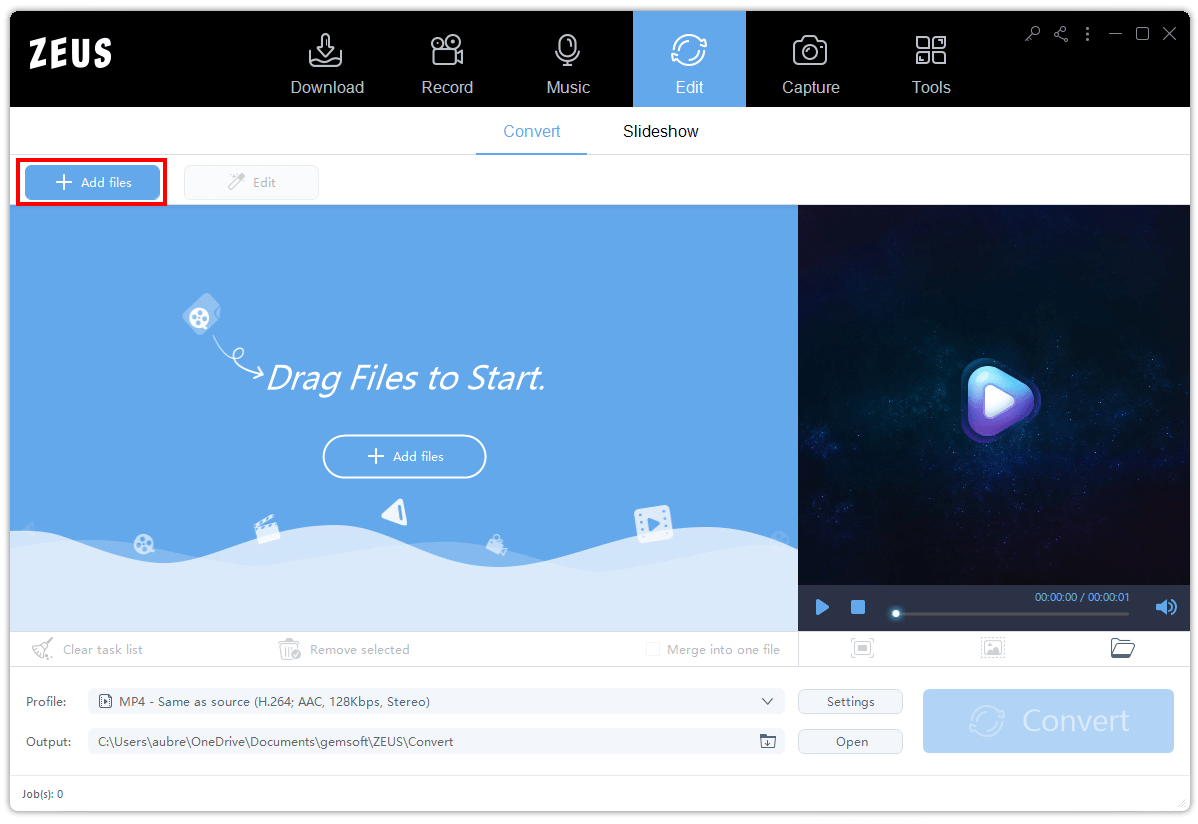 A new window will appear. Select from your file the WebM video you want to be converted. Click the "Open" icon to add it immediately.
Step 3: Change Video format to MP4
Once your file has been added, click the "Profile" icon, select "MP4" as the format, and then click the "Same as Source" button to convert it to MP4 format.
Step 4: Begin to Convert
Once all is set, click the "Convert" button to begin converting your file.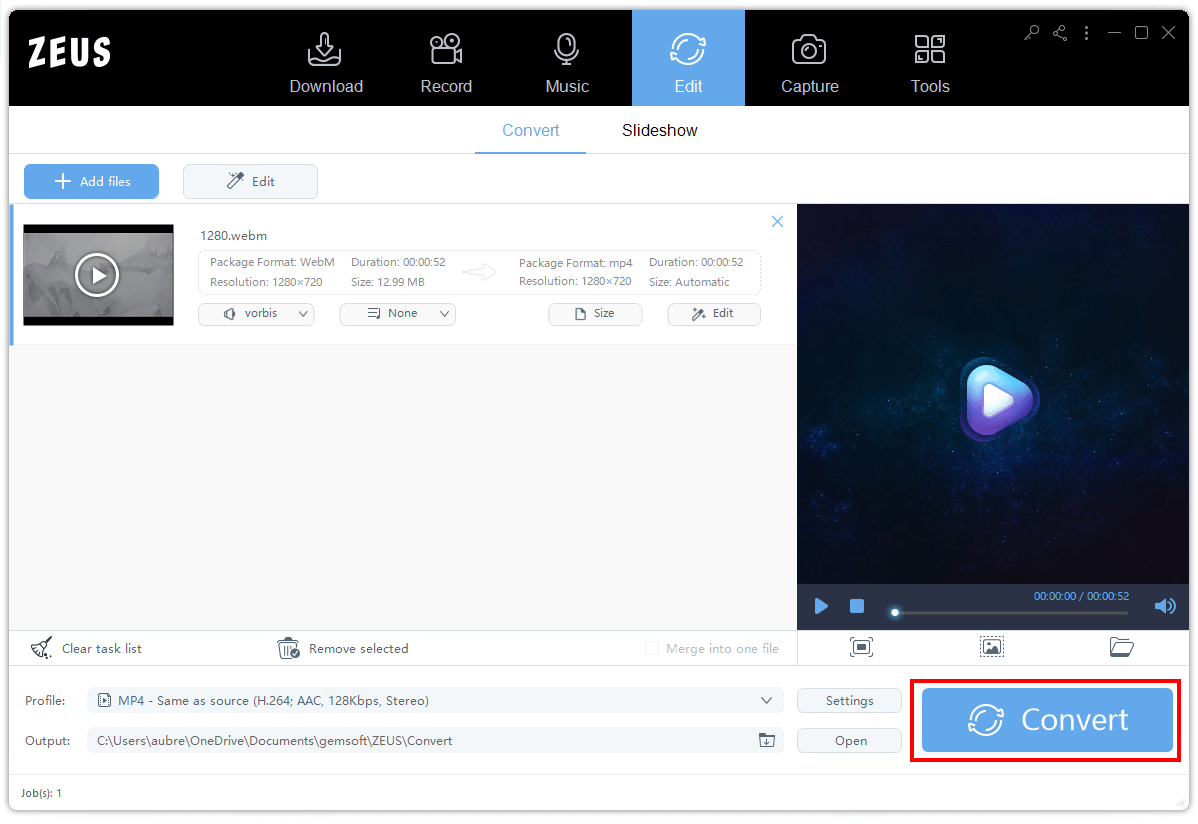 Step 5: Successfully Converted
Wait for a few seconds to convert your file into MP4 format. A tiny window will appear that tells conversion is done. Click the "OK" button to see your file. The file you converted will be saved right away to your computer.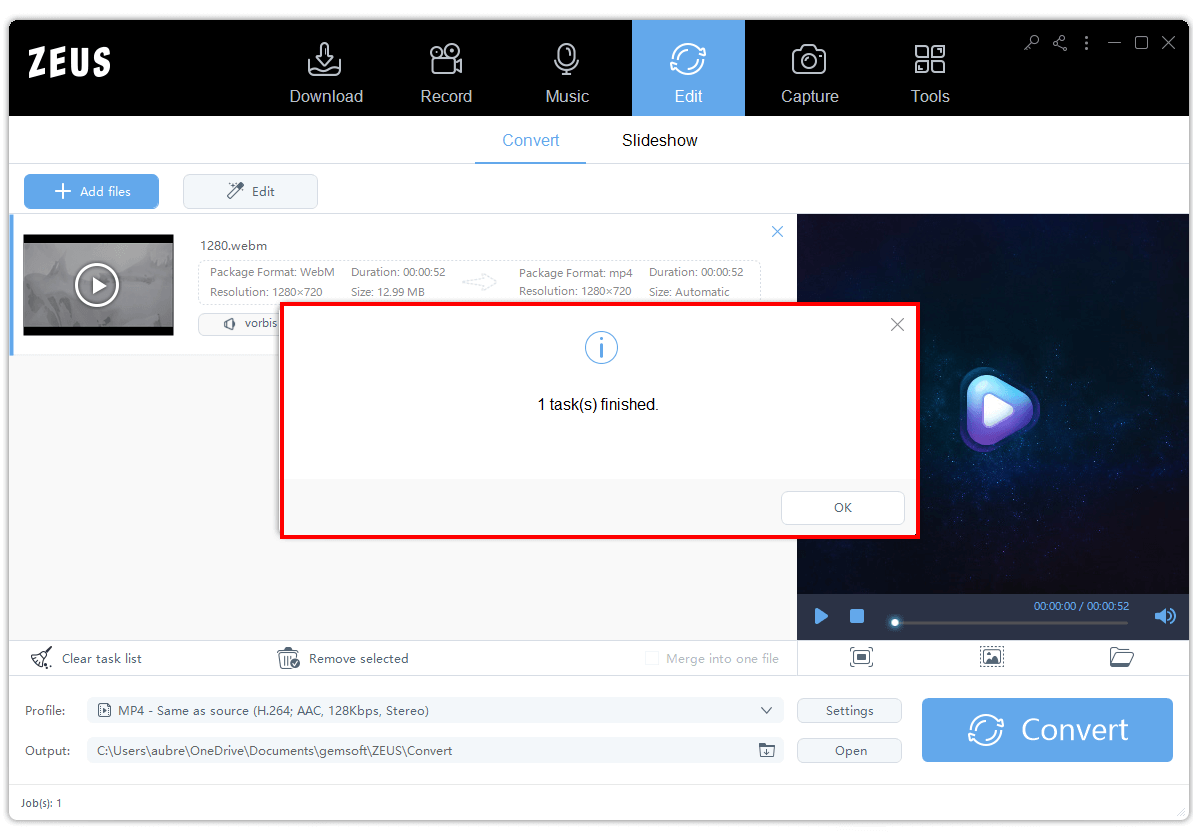 Conclusion
Using ZEUS EDIT – MP4 Video Converter, you will no longer need to worry about your device's compatibility. With just one click, you can get your preferred format for your devices. 
Other than to convert videos to MP4, ZEUS EDIT also supports a wide array of file formats for video, audio, and devices. Choose what you need and ZEUS EDIT can surely bring it to you in just one click!