Feasible Way to Use WorldStarHipHop Music download Alternative(2022)
WorldStarHipHop. was given notoriety feedback due to its content but what's objectively true is that this website simply contains videos based on what people really wanted. "Q", the founder, has a logic of "Why click it if you don't want to watch it?". This just proves that this website's unique and intriguing content is more appealing that makes people crave for more. Undoubtedly, this becomes one of the crowd's favorites.
WorldStarHipHop contents are accessible without paying any penny. Even so, it should not be the only focus. It is also important that it keeps users updated with the latest HipHop released out there. Gladly, WorldStarHipHop was able to deliver that part.. Regardless of all the R-Rated contents, the site consistently provides unfiltered scenes and amazing music that any HipHop lover would love. Talking about WorldStarHipHop music download, it can be downloaded since the videos are embedded from YouTube. However, you need to redirect to YouTube first to find the download option. Be mindful that there are videos that aren't downloadable depending on the uploader's preference.
Download ZEUS MUSIC now to start downloading your favorite music videos!
Thankfully, ZEUS MUSIC can help you work around performing WorldStarHipHop music download with no special tech skills needed. This tool provides a hassle-free way to extract the music from WorldStarHipHop by recording the music. You can choose whatever format you deem appropriate including MP3, FLAC, WAV, and expect a good audio quality output.
Steps on How to Record WorldStarHipHop Music
Step 1: Go to the "Music" tab
Launch ZEUS MUSIC and see all the features available under the "Music" menu.
Step 2: Specify the source of sound
Set the sound source and select the "System Sound" to extract the music from WorldStarHipHop without any unnecessary noise. You can also choose to record both system sound and microphone to overlay your voice or microphone only if preferred.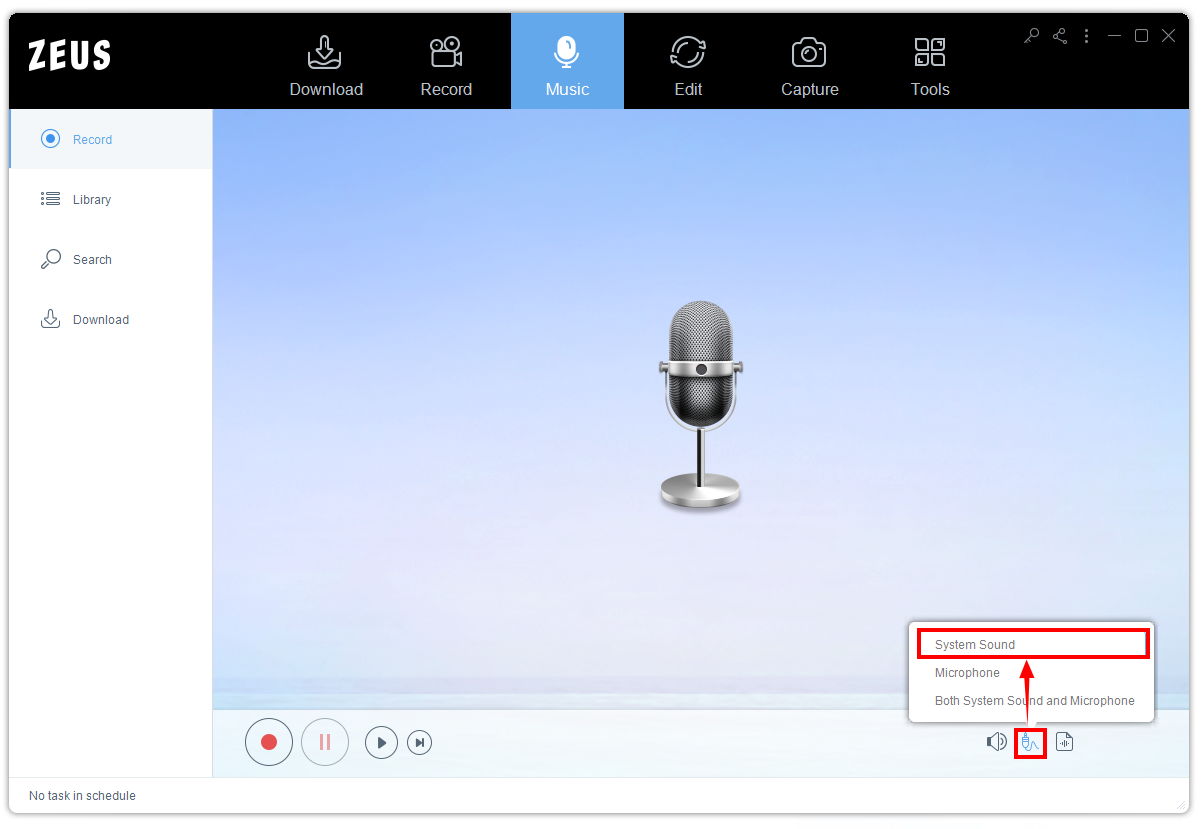 Step 3: Start Recording WorldStarHipHop music
Under the "Record" tab, click the red button to start the recording.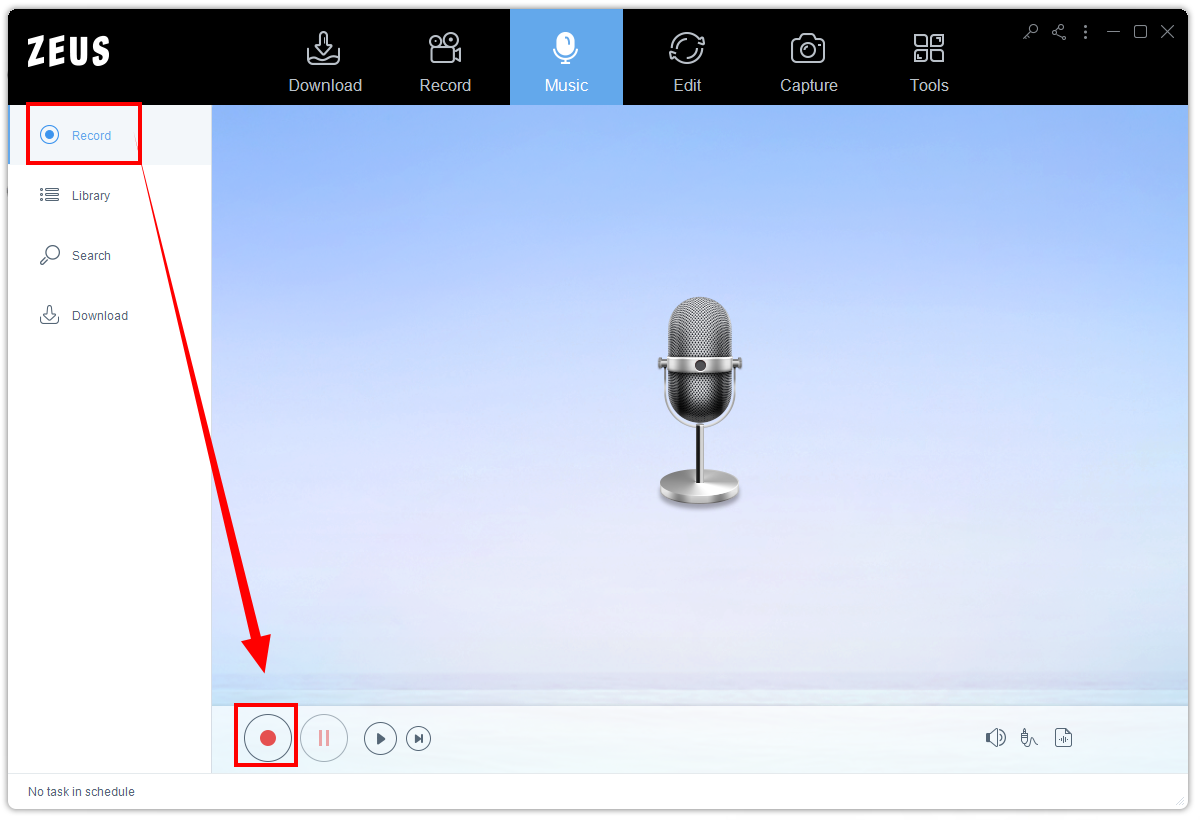 Switch to the WorldStarHipHop website and play the music you want to record.
Click the "Pause" button to halt the recording or click the "Stop" button to end the recording once done.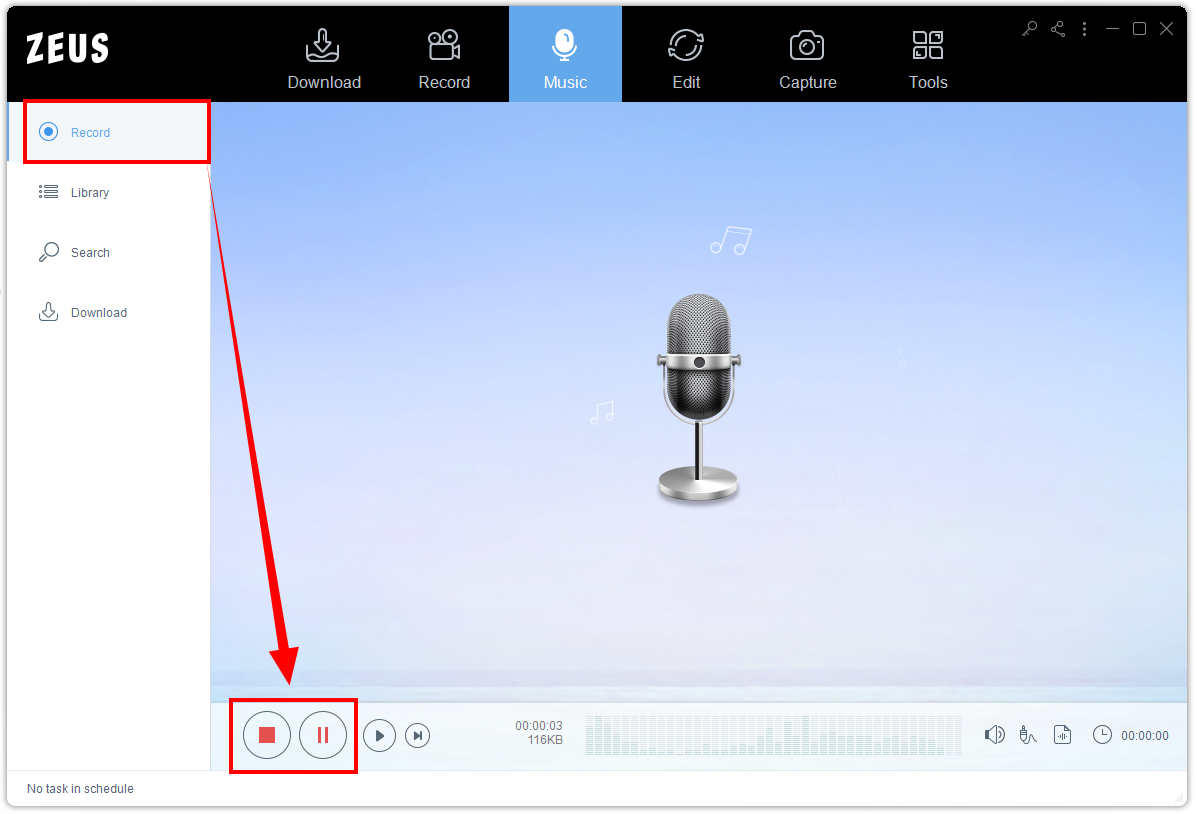 Step 4: Manage the recorded music
Once the recording is done, the recorded file will automatically be added to your recording list. ZEUS will also try to identify the recorded music through its ID3 Tags Identifier function. If recognized, its ID3 Tags are automatically added like album art, title, artist, etc.
Right-click the file to see more options like Play, Edit, ID3 Identify, Burn to CD, etc.
Conclusion
WorldStarHipHop is like a home for every HipHop lover out there. It won't let you down, it gives the best gossip about the HipHop industry that is worthy to check out. Don't miss to surf through to find more interesting things on this website including interviews, music videos, news, etc. But of course, it is also a great idea to grab music from WorldStarHipHop to access the video even without the presence of the internet.
No worries! ZEUS MUSIC offers the best feasible alternative to do WorldStarHipHop music download. By recording the music, you can have an MP3 output that is easy to share and takes a little space. The audio quality will never disappoint you and you can also edit the music, create a CD, or identify the ID3 of the song. Moreover, this tool is not only designed to provide music functions, but it can also perform video download and record and take a screenshot.