The Best Alternative Method for Worldstarhiphop Video Downloader (2022)
WorldStarHipHop is a video blog that aggregates material. The site, which was launched in 2005, has an average of 1.2 million unique users every day. Lee "Q" O'Denat, a hip-hop fan from Hollis, Queen formed Worldstar, LLC and operates it. WorldStarHipHop is the CNN of the ghetto, according to O'Denat, who describes himself as a Haitian ghetto nerd.
The website gained notoriety for presenting frightening films, but it now focuses largely on music. Several early videos of horrific situations became viral. The site's success has produced a voyeuristic feedback loop, in which disassociated witnesses record frightening situations and act as though they're viewing a video on the Internet. You can download music here through ZEUS RECORD – WorldStarHipHop downloader.
Click the link below to download and try the Worldstarhiphop downloader's free trial version.
The free trial version is only limited to recording up to 1 minute. For unlimited recording, please upgrade to the full version.
According to The New York Times' Jeff Himmelman in 2013, the website does a variety of activities but primarily offers fight videos. WorldstarHipHop is your one-stop-shop for all things entertainment and hip hop. The most up-to-date urban news may be found at the number one urban news source. To be able to do Worldstarhiphop Video Downloader, use an alternative way for this which is the ZEUS RECORD.
How to Use Worldstarhiphop Video Downloader Alternative
Step 1: Set your preferred recording mode
Launch the "Record" menu and click the "Record" button. A dropdown list of available recording modes will be displayed. You can choose from Region, Fullscreen, Around Mouse, Web camera, and Only Audio.
In this example, we will set the recording mode to "Region".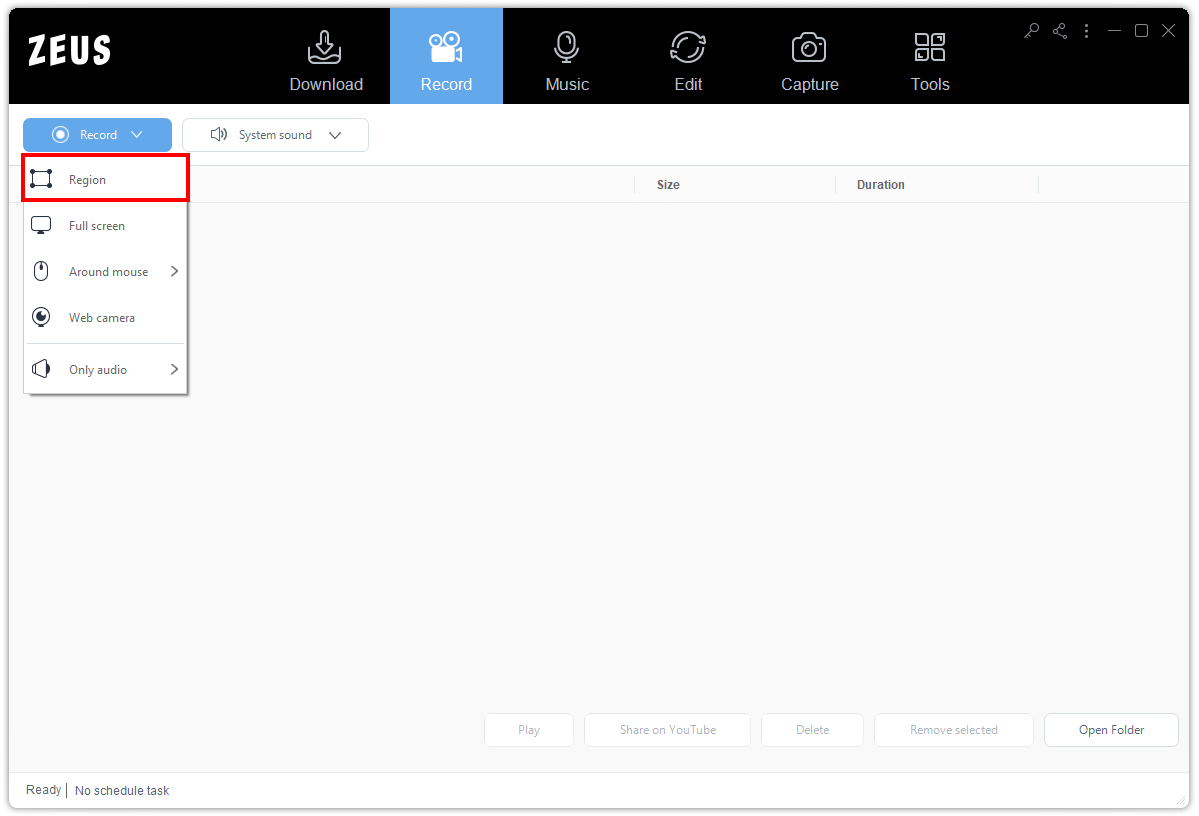 Step 2: Begin the music recording
After the three-second countdown, a recording toolbar will pop up indicating that the recording has started. You can click "Pause" to halt the recording, click the "Pencil" icon to enable the annotation, or click to enable the web camera.
If the music is finished, click "Stop" to end the recording.
Step 3: Manage the recorded music
The recorded files will be added to your recording list. Right-click the recorded file to manage and see more options such as Play, Convert, Share on YouTube, etc.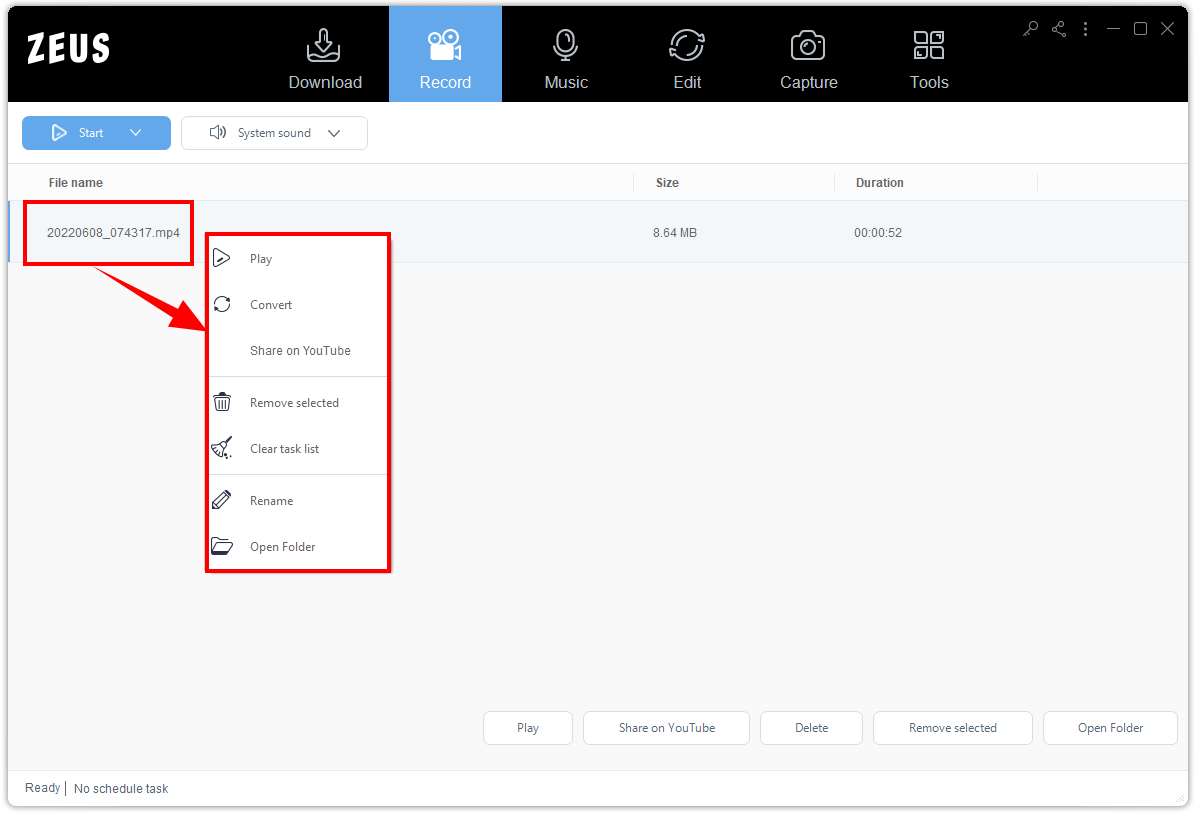 Conclusion
WorldStarHipHop is a must-visit website for all hip-hop music fans. Vibe describes the site as a remnant of the Geocities generation, with alarming occurrences captured on film, music videos, and other content aimed toward youthful audiences. Its complete content is free to download. However, it does not provide a download option. It would be amazing if you do the alternative way for the WorldStarHipHop video downloader for offline listening, quickly, and effortlessly.
WorldStarHipHop to MP3 – Alternatives can be downloaded with the help of ZEUS RECORD. It explains how to download MP3 music from WorldStarHipHop using practical approaches. You can simply find your favorite songs using its own music search engine. Furthermore, the software product features are not limited to downloading and recording, but can also perform other vital tasks such as extra ID3 label IDs, CD copiers, editors, and converters.