Video to Audio Converter- Simple Steps on How to Extract Audio from YouTube

Music has been a part of our lives since our births and even before our births. It still has been a part of our lives even if centuries have passed especially in the present, today. Nowadays, music is enjoyed around the world in the comfort of your own home via the internet. You can watch music videos on YouTube as well as listen to soundtracks uploaded there. However, a lot of people find it much better to save music as an audio file as it saves space, is easily portable, and organizable. For you to be able to download audio from YouTube, the most well-known and foolproof way is to have a video to audio converter ready.
In this article, You will be showcased easy steps on how to extract audio from YouTube videos on your PC using a video to audio converter app – ZEUS DOWNLOAD.
How to Extract Audio from YouTube Videos with ZEUS
Step 1: Copy Video URL from PC Browser
Copy the URL from the page address bar of your browser.
Step 2: Set Download Type as Audio on ZEUS
Switch to ZEUS and go to the "Download" function screen. Select "Audio" from the options list.
Step 3: Paste the Copied YouTube URL
Click "Paste URL" to start downloading audio from YouTube.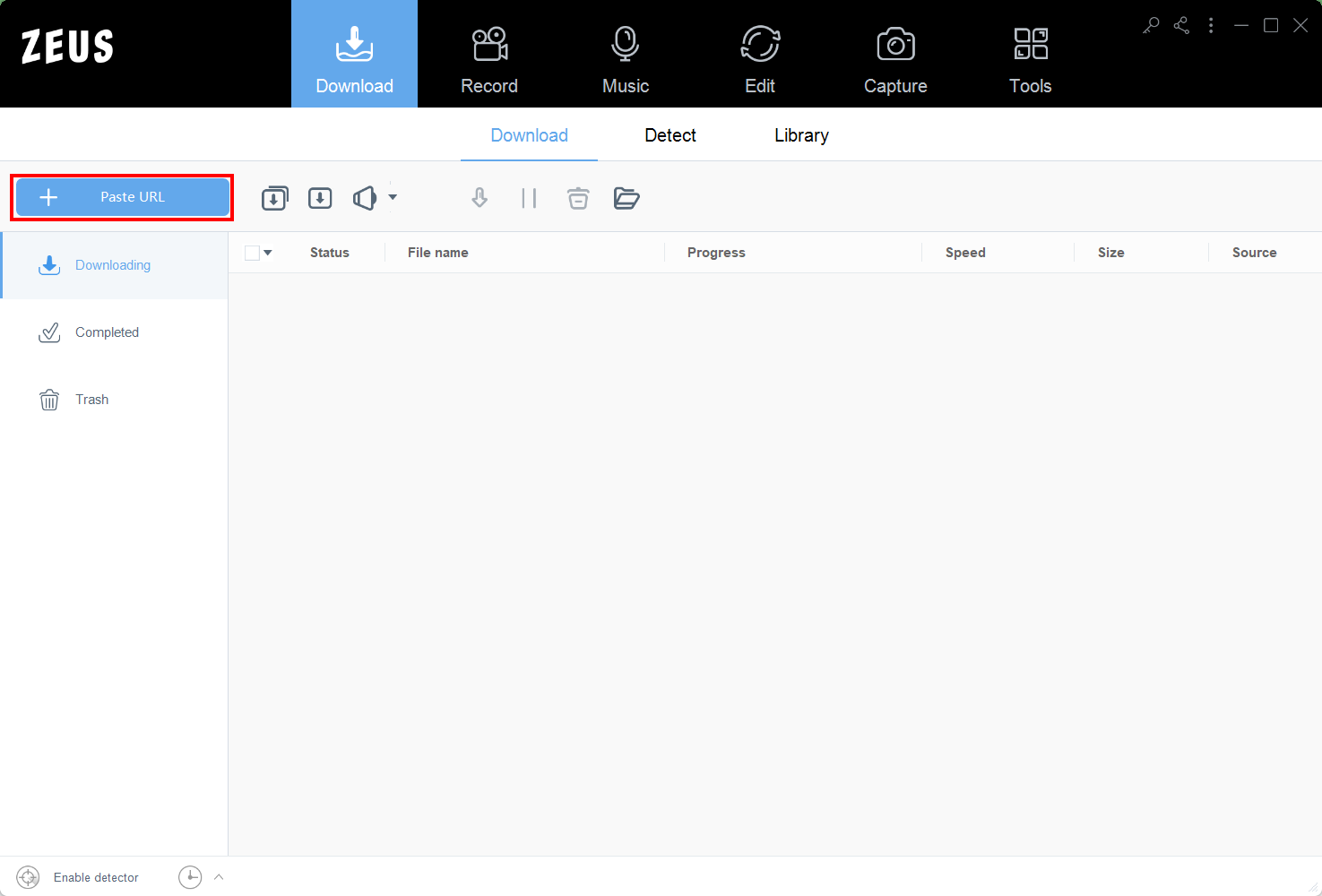 Step 4: Downloading Audio
Check the download status under the "Downloading" tab.
Step 5: Audio Download Complete
When the download completes, it will be transferred to the "Completed" tab.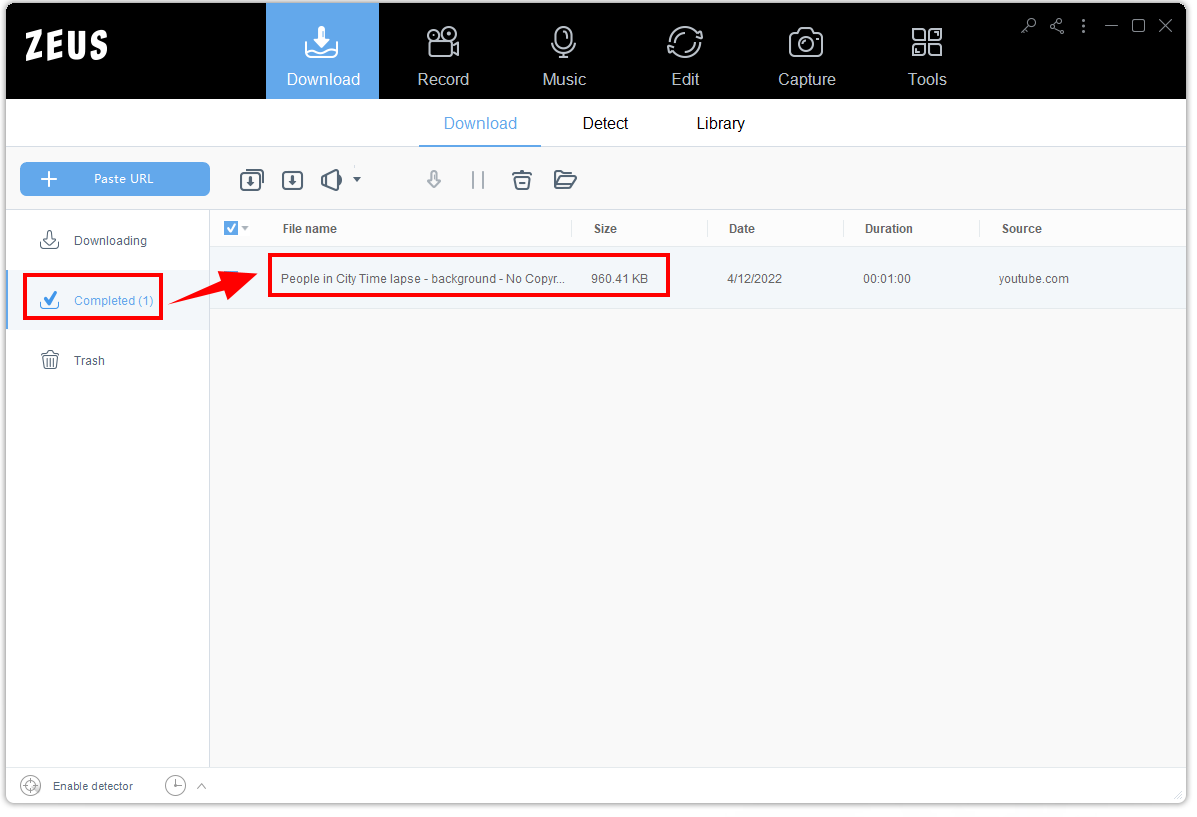 Step 6: Manage Downloaded Audio
Right-click the downloaded audio to view the further options.
Conclusion
It is true that music is a vast consumerism art. It's an enjoyable hobby to dive into either for making or listening. YouTube is a number one contender for bringing music videos from around the world. Having a video to audio converter software is a very helpful tool for everyone to use.
Your number one video to audio converter for pc is in the form of ZEUS DOWNLOAD! It makes sure that you are getting the best converter available and unlimited music downloads for your enjoyment.