The Easiest and Fastest Bibilibili Downloader for HD Videos (2022)
Bilibili is a unique Chinese streaming platform that caught the attention of the masses. It is a social-focused video platform that popularized the "Bullet Comments" function in which youngsters got the hype. This platform contains a variety of users who uploaded videos but primarily launched for anime content streaming.
Although streaming here is for free, getting a membership in Bilibili gives many advantages including access to HD content. If you're looking to download for offline streaming, there are plenty of Bilibili downloaders available online. However, not all of them can retain and download Bilibili videos in HD quality. Good thing, there is a Bilibili downloader for HD videos that you can use.
Download ZEUS DOWNLOAD now by clicking the button below and enjoy streaming!
One of the most recommended Bilibili downloaders for HD videos is ZEUS DOWNLOAD. It is similar to a one-stop shop for all multimedia solutions. Through its user-friendly downloader tool, you can easily download your preferred Bilibili videos just by copying and pasting the video URL. Most importantly, it allows users to set the preferred download video quality to "HD quality" up to "4K quality".
Part 1: Set the Video Quality to "HD"
Step 1: Open Settings window
Launch ZEUS DOWNLOAD and click the three dots icon from its main interface. Then a list of options will drop-down, select the "Settings" from the list.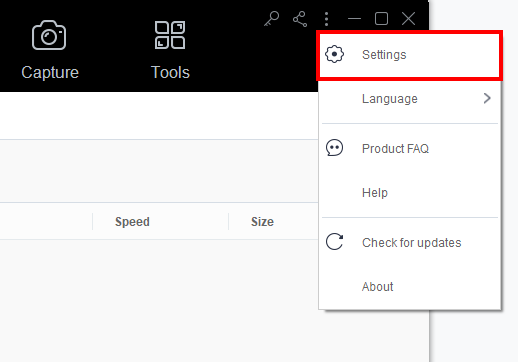 Step2: Set the video quality to "HD"
The Settings window will open where you can modify the default values. Go to the "Download" tab and set the "Clarity" to "HD quality".
If all is set, click the "OK" button to proceed with the download procedure.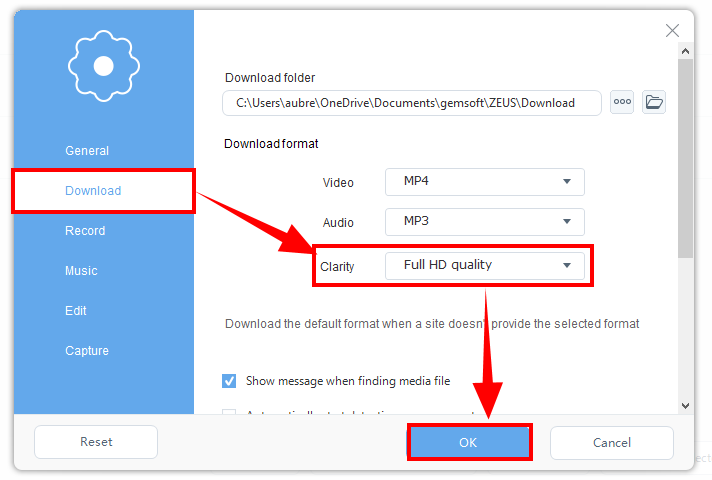 Part 2: Copy and Paste URL
Step 1: Copy URL to download Bilibili video
Navigate to the Bilibili website on your browser and open your preferred anime video to download. Copy the video URL located at the top website address bar.
Step 2: Paste URL to download Bilibili video
Paste the copied video URL by clicking the "Paste URL" button under the "Download" menu. The video will then be processed for downloading. You will see it added automatically in the "Downloading" tab.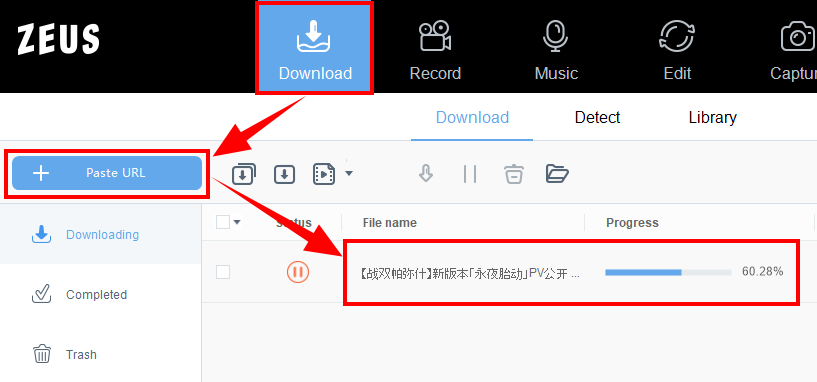 Step 3: Download complete
After the downloading process is complete, go to the "Completed" tab to check the Bilibili videos download. Right-click the video file to see more options.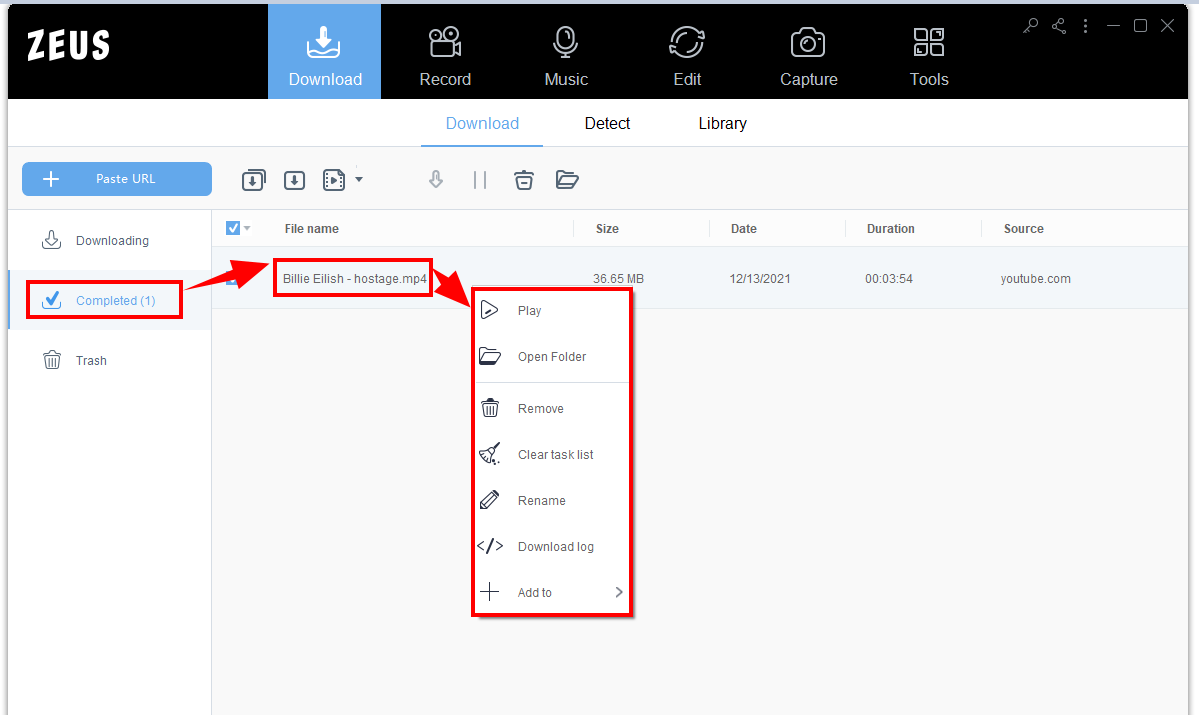 Conclusion
Bilibili doesn't support downloading videos for offline playback even if you get a membership of the platform. Thankfully, we are currently living in a modern technology where all multimedia solutions are being provided. It only matters what tools can provide the best output most especially for Bilibili HD contents.
There is no need to get fussed over it because Bilibili downloader for HD videos – ZEUS DOWNLOAD delivers more than what you need. Packed with multiple useful functionalities, its copy and paste URL function made all downloading fast and easy. Above all, its capability to select video quality of the downloads from HD to 4K quality is beyond perfection. Moreover, it can download not only on Bilibili but also from other 1000+ websites. Its added features work well too such as Music download, ID3 Tags, Speech Recording, and more.