What to do if the 9anime Download Button is missing? (2022)
If you're an avid anime lover, you surely know well about 9anime. It is known to have large archives of anime videos covering all genres which can be streamed in the highest quality. It uses different website names to avoid getting shut down.
Although this sounds great since you have multiple site options to stream in case the other sites are not accessible, it loses some important functionalities like the 9anime download button is missing. This may be because of the new hosting service used by 9anime. That's why most anime forum discussions are bombarded with the question "What to do if the 9anime download button is missing?". On this page, we introduce you to the ultimate solution to that which is to use a screen recorder tool to record and save 9anime videos for offline streaming.
Download ZEUS RECORD now to start your anime movie recordings!
When it comes to the screen recorder tools, ZEUS RECORD offers the most flexible and easy-to-use tool that allows the quickest and safest way to save 9anime videos to your local storage. It also allows users to select a preferred format such as MP4, FLV, WMV, etc.
Steps on How to Screen Record 9anime Videos
Step 1: Set the recording area
To record the video, just click the "Record" menu and select the recording area by clicking the "Record dropdown" button. Using the ZEUS RECORD, you can choose from the available recording area options such as Fullscreen, Region, or Audio only. Once the recording area is selected, a countdown will appear indicating that the recording will start.
In this example, we will use the recording area by Region.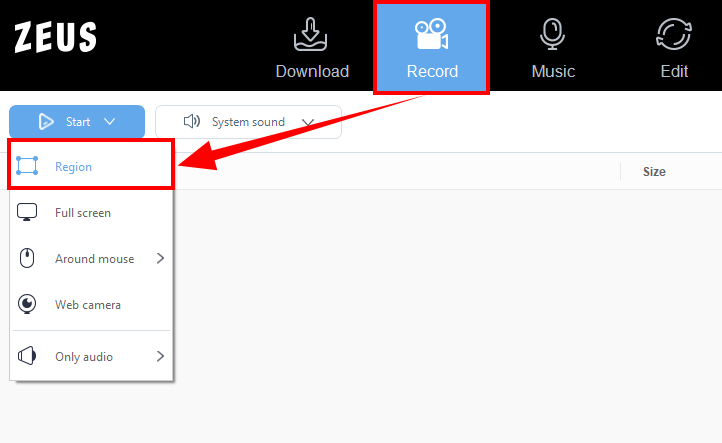 Step 2: Start recording the anime video
After the countdown, a small box of recording options will pop up. Click pause or stop if necessary.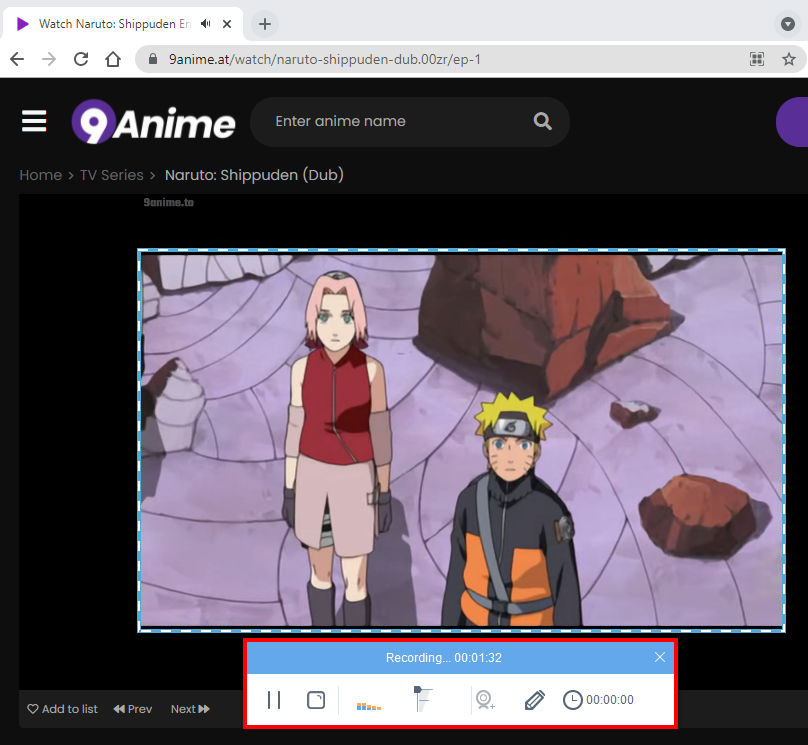 Step 3: Open the recorded anime episode
Once the recording is done, the recorded file will automatically be added to your record list. Right-click the video to see more options available such as Play, Remove selected, Clear task list, Rename or Open the folder. Select "Open the folder" to check and open the file.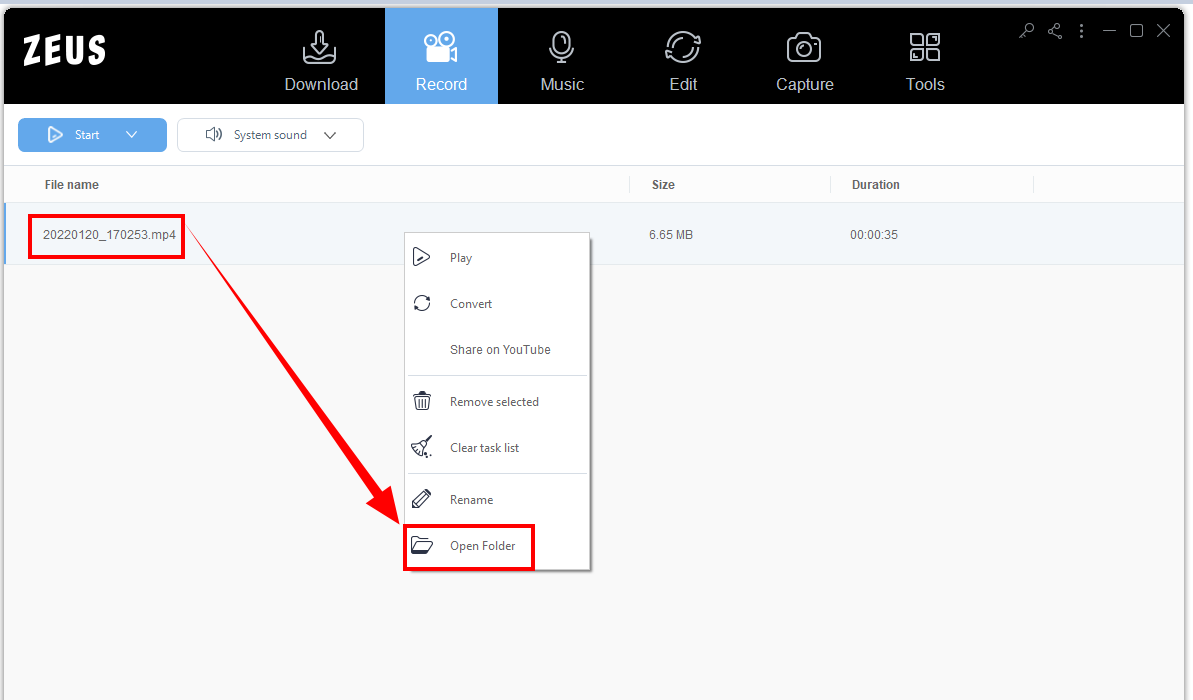 Conclusion
The biggest advantage of 9anime is its capability to cover currently airing episodes and fast updating of its anime series. With the number of episodes to watch in a day, most anime fans prefer to have it stored on their local storage in order for them to stream anywhere they are and anytime they want. Unfortunately, with the series of updates done by 9anime, it somehow loses some of its important features like the 9anime download button is missing.
ZEUS RECORD has a great offer as an alternative to that. With its screen recorder tool, you can have your favorite anime videos on your PC. Aside from 9anime, it also allows downloading from 1000+ other websites. Additionally, you can enjoy its many added functions such as Music download, Voice recording, etc.