Russia vs Ukraine War 2022 – LATEST UPDATES

For many years, there are already tensions between Russia and Ukraine. This worsened when Ukrainian President Volodymyr Zelenskyy has publicly shown interest in joining the North Atlantic Treaty Organization (NATO) last January 2021. The Russian President, Vladimir Putin seems not happy to hear about this and began sending troops near the Ukraine border for what they call "training exercises".
The reason why the Russian President hates the idea of Ukraine joining NATO is that it may become a threat to Russia. That means when under NATO, the US and other allied Western countries may perform the military activity within Ukraine near the Russian border. That's why Russia demanded to perform a legally binding agreement for the US not to do the said military activity. President Putin claimed that Ukraine is a puppet of the West.
With the tensions getting worst, Russia declared war on Ukraine and authorized military operation last Thursday, February 24, 2022. There are several explosions heard from different sides of Ukraine which is the signal of Russia vs Ukraine War 2022. Russian military troops continuously advance towards Kyiv, the main capital of Ukraine. The European Union or EU. which mostly are NATO members has begun announcing sanctions against Russia.
Both Russia and Ukraine have now agreed to do peace talks in which all of us are hoping to get a good output for the peace and safety of all people.
For offline streaming of Russia vs Ukraine war updates, you may download the videos through ZEUS DOWNLOAD. Click the button below to start your downloads!
Check out the Highlights of the Russia vs Ukraine War below!
How to Download Russia vs Ukraine War News Videos
Step 1: Copy the video URL
Go to video streaming sites like YouTube, open the video that you want to download, and copy its URL from the top address bar.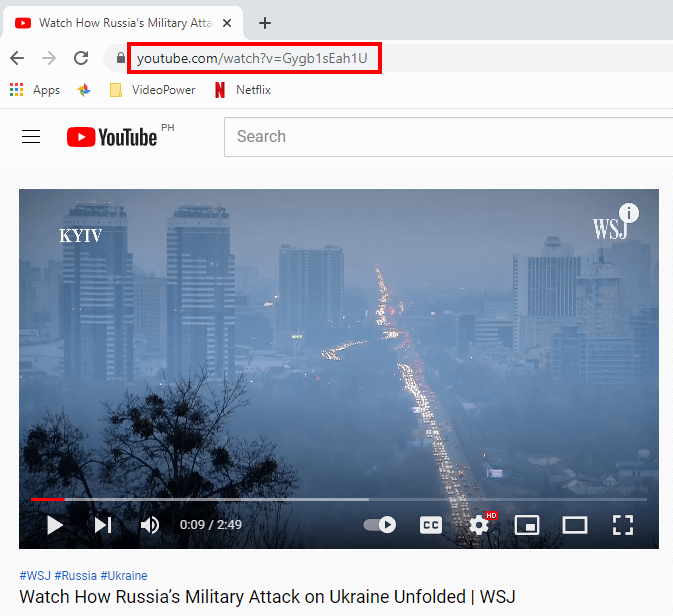 Step 2: Paste URL
Launch the ZEUS DOWNLOAD software, and click the Paste URL button under the "Download" function screen.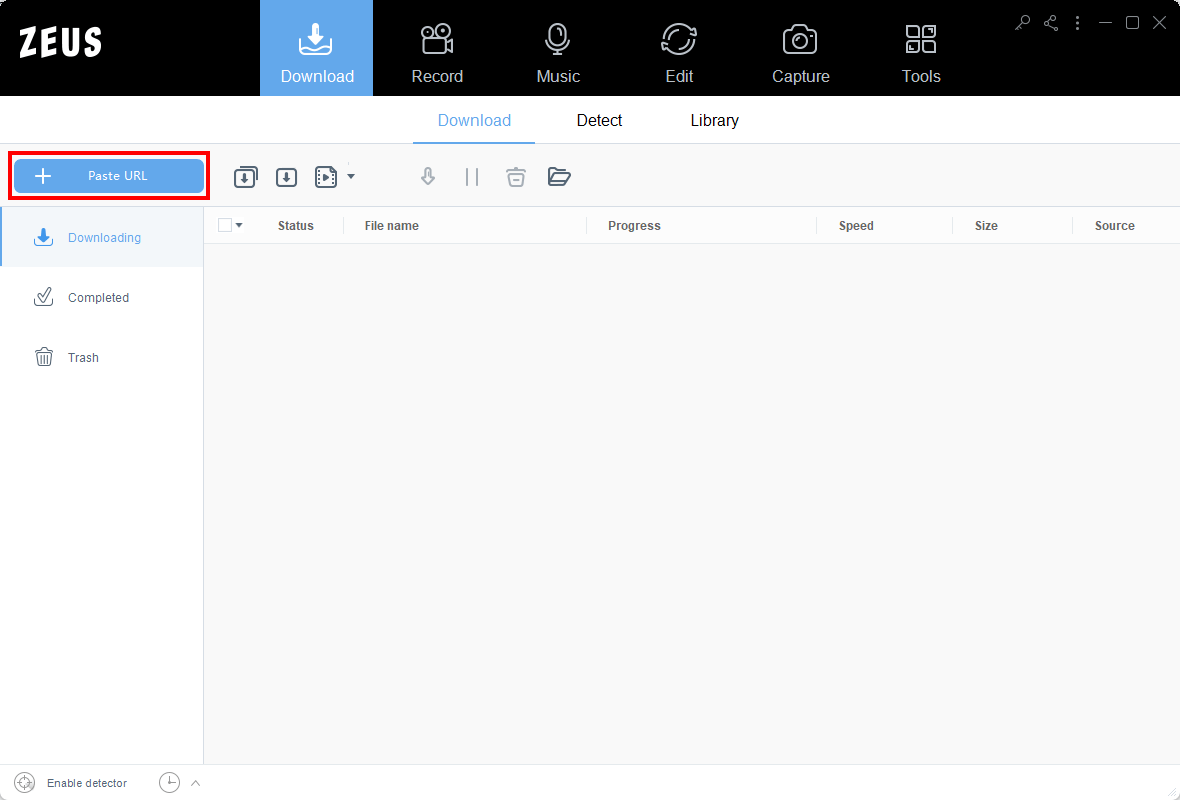 Step 3: Downloading Video
The pasted video URL will then be processed for downloading. You can check the download status by clicking the "Downloading" tab.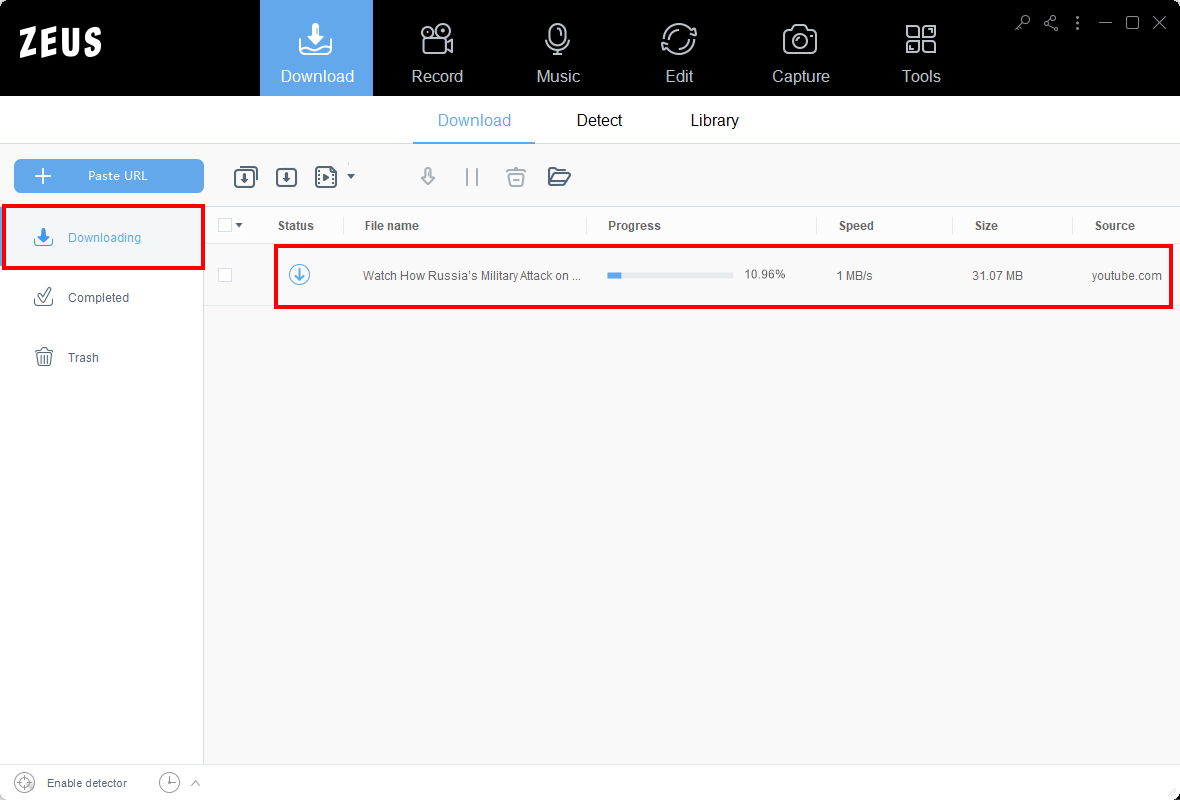 Step 4: Download complete
When the download is complete, the video will be listed under the "Completed". You may right-click the downloaded file to see more options available.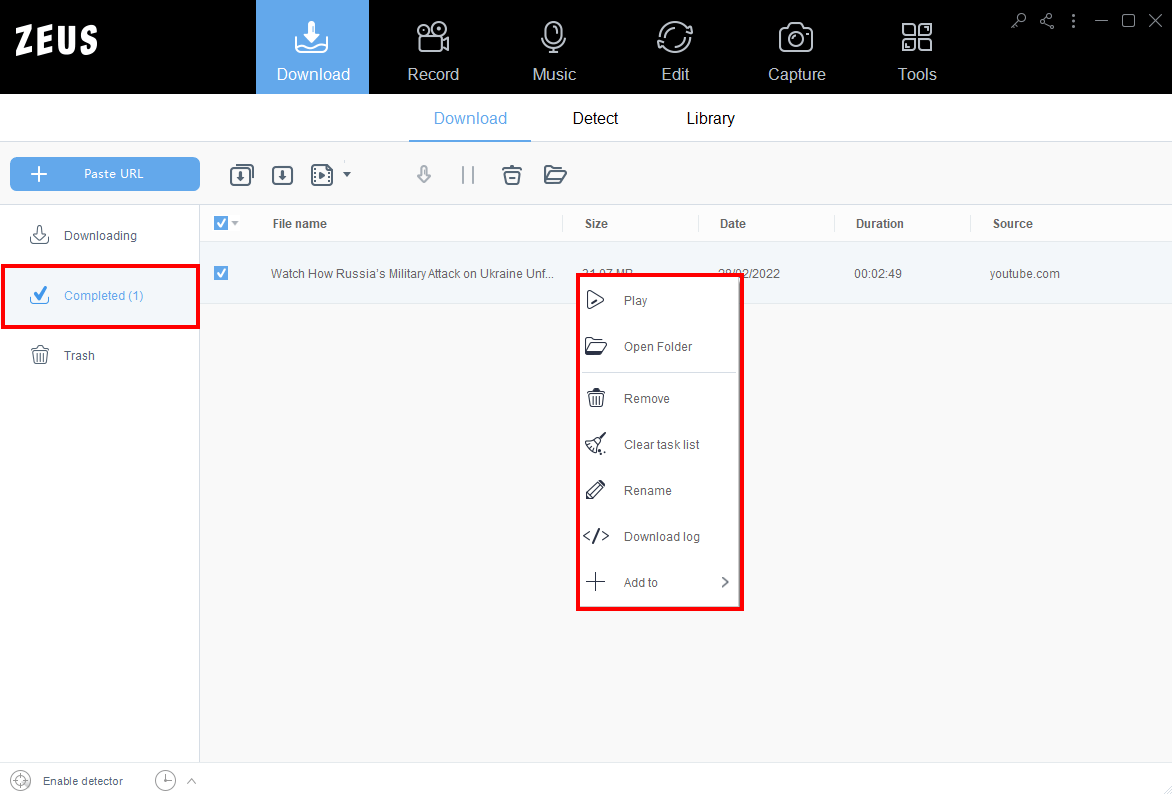 Conclusion
When it comes to war and battles, there are actually no winners. With the life of civilians and military that we lose, no money could pay off the grief and sadness we feel. This war brings traumatic experiences to all of us and we hope that this ends.
The ongoing war between Russia and Ukraine has an effect on entire nations and all countries. May we all recover and find peace to not shed blood anymore. Make sure to keep up and be updated with the Russia vs Ukraine war 2022 or download the latest news updates videos using ZEUS DOWNLOAD for offline streaming.