Get the Record of Ragnarok on AnimeHeaven to Stream Offline (2022)

Ragnarok's story begins when the gods call a convention to decide whether to let humanity live or die, and settle on destroying humanity. But a lone valkyrie puts forward a suggestion to let the gods and humanity fight one last battle, as the last hope for humanity's continued survival. 13 gods will fight against 13 human champions in one-on-one battles to decide whether humanity lives or dies. Currently, there is only one season of Record of Ragnarok available on Netflix. The first season has 12 episodes with each episode being 24 minutes long. A release date for the second season has yet to be announced, but being that the pilot season was released late Spring this year, it wouldn't be too bad of a guess to predict that season 2 could premiere around the same time next year.
In the meantime, if you may want to go back and check out the previous episodes of Ragnarok, Animeheaven has a good list for you to stream. You can record videos of Ragnarok on AnimeHeaven to stream offline and enjoy to the fullest unlimited access to it.
Download ZEUS RECORD now to start your anime recordings!
ZEUS RECORD is the ultimate tool that you can depend on when recording Ragnarok episodes from ANimeHeaven. It is a highly recommended software with advanced features for AnimeHeaven video screen recording. Using its user-friendly interface, users can easily add customizations while recording such as add texts, shapes, arrows, etc.
Steps on How to Screen Record AnimeHeaven Videos
Step 1: Set the recording area
To record the video, just click the "Record" menu and select the recording area by clicking the "Record dropdown" button. Using the ZEUS RECORD, you can choose from the available recording area options such as Fullscreen, Region, or Audio only. Once the recording area is selected, a countdown will appear indicating that the recording will start.
In this example, we will use the recording area by Region.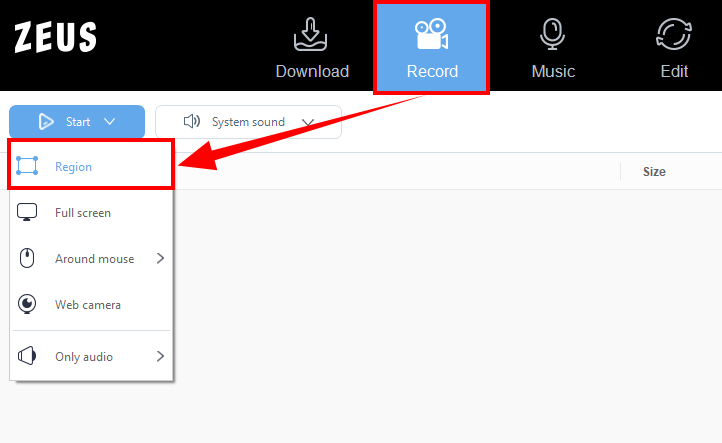 Step 2: Start recording your anime
After the countdown, a small box of recording options will pop up. Click pause or stop if necessary.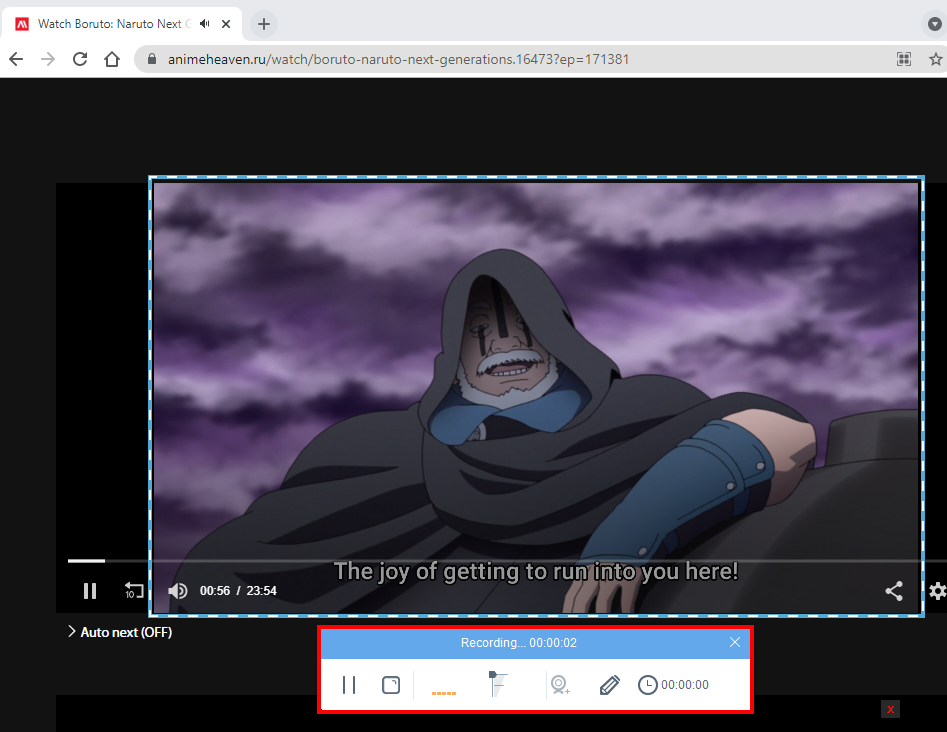 Step 3: Open the recorded Anime
Once the recording is done, the recorded file will automatically be added to your record list. Right-click the video to see more options available such as Play, Remove selected, Clear task list, Rename or Open the folder. Select "Open the folder" to check and open the file.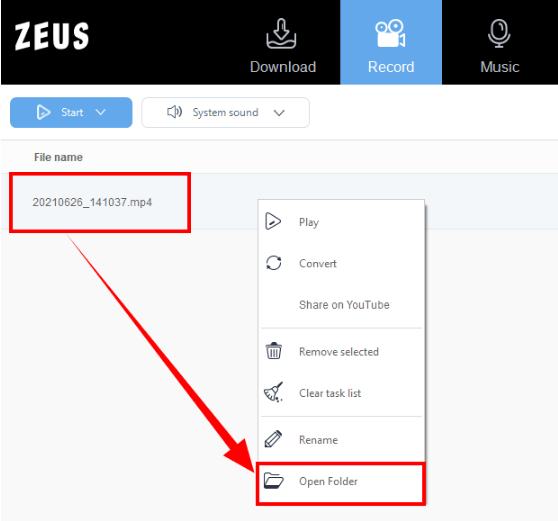 Conclusion
If only everyone has a choice, we wouldn't patronize illegal streaming. However, people's minds are smartly working in amazing ways making the impossible possible. Same with the AnimeHeaven contents where streamers uploaded it legally but make it open for public viewing making the streaming not legal. Whoever these streamers are, they deserve some gold medals on their neck. As an alternative way to download from AnimeHeaven, users may opt to screen record of Ragnarok on AnimeHeaven.
ZEUS RECORD offers the best solutions for an easy way of grabbing AnimeHEaven videos legally. Through its screen recorder tool, users can record and save the video in their local PC. It even allows live annotation while recording where you can add customizations while recording making it flexible and fun to use. Additionally, this software can also download videos from other 1000+ anime sites and enjoy its other useful features like Music download, and more.