How to Quickly do MV Coldplay Ft. BTS My Universe Download (2022)

After too many teaser videos, images, and rumors, BTS and Coldplay finally drops My Universe Official music video. With an outer space-inspired video theme, the two legendary bands collaboratively sung both in English and Korean language. Many fans of both bands are eagerly anticipating this music video as it is now #1 Trending on Youtube. Garnering more than 19 million views since it premiered last September 29, 2021.
The video kicks off with cosmic visual effects and singing alternately between real life and holographic versions of themselves. Fans couldn't help but fall in love as both iconic bands sing about all possibilities of love. You might be hitting the replay button too many times. Just give yourself a break and do a My Universe download of the newly released music video to chill anywhere and anytime.
Download ZEUS BUNDLE LITE now by clicking the button below and enjoy the beat!
There are many online streaming sites where you can search and download. You can do My Universe download from ilkpop. But to get the most simplified downloading solutions, using ZEUS BUNDLE LITE is highly recommended. It is packed with multiple features that provide the best multimedia solutions. It offers an advanced download feature that allows an easy and fast way of downloading My Universe Cold Play ft. BTS music video.
Method 1: Copy and Paste URL
Step 1: Set Download Type to "Video"
To download the My Universe music video, make sure to set first the download type to "Video". To do this, launch ZEUS BUNDLE LITE and click the "Download Type" icon under the "Download" menu screen.
Step 2: Copy the Video URL
Using your PC browser, open the My Universe Cold Play X BTS music video and copy the video URL from the top address bar.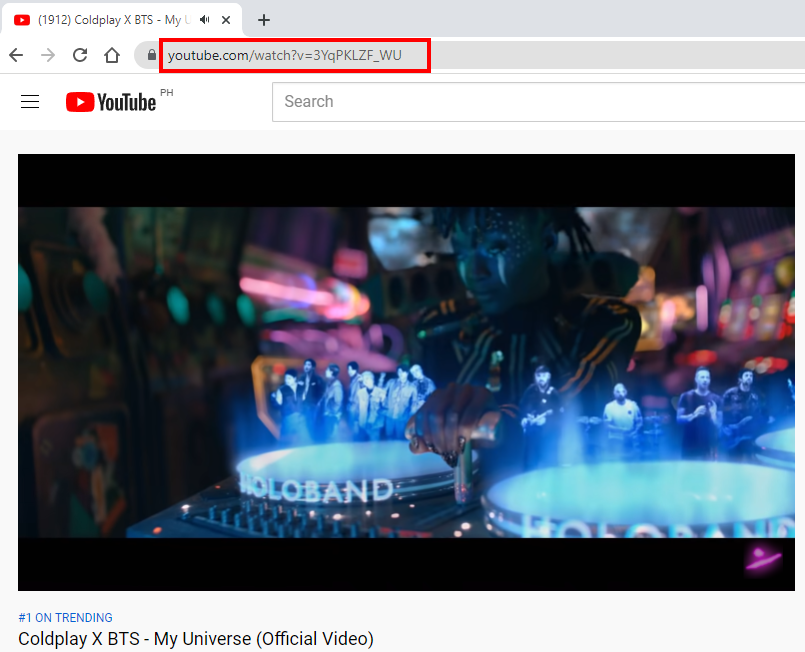 Step 3: Paste the copied music video URL
Then go back to ZEUS BUNDLE LITE and click the "+Paste URL" button under the "Download" menu screen to start downloading the video.
Step 4: Download Complete
Once the video download is completed, it will be transferred automatically under the "Completed" tab. Right-click the downloaded video to see more options such as Play, Open Folder, etc.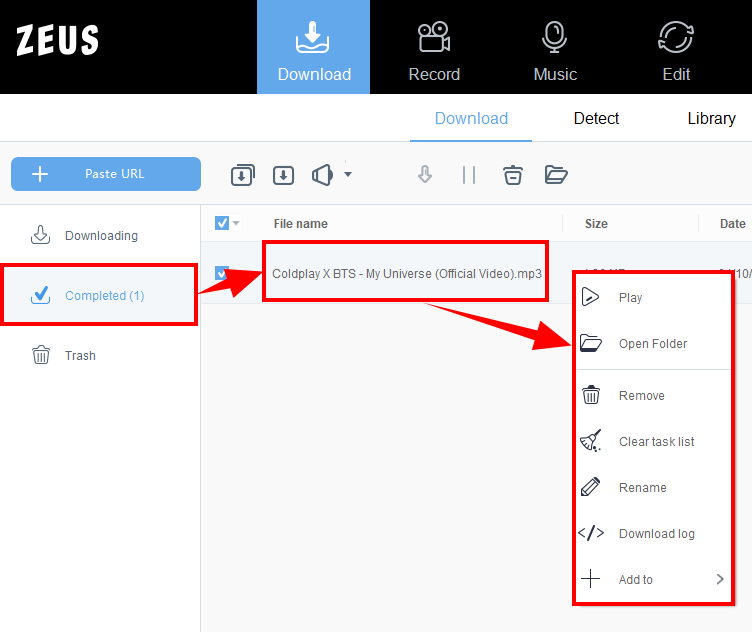 Method 2: Screen Recording
Step 1: Set the recording area
In order to start the recording, you need to select the preferred recording area. To do this, just click the "Record" button under the "Record" menu screen. A list of recording areas will drop down for your selection such as Fullscreen, Region, etc.
In this example, we will set the recording area by "Region".
Step 2: Start recording
Once the recording area is selected, a countdown will automatically appear indicating that the recording will start. After the countdown, a small recording control box will appear where you can Pause or Stop the recording if necessary.
Step 3: Open the recorded music video
menu screen. To open the recorded video, just right-click the recorded video and select "Open Folder" from the selection.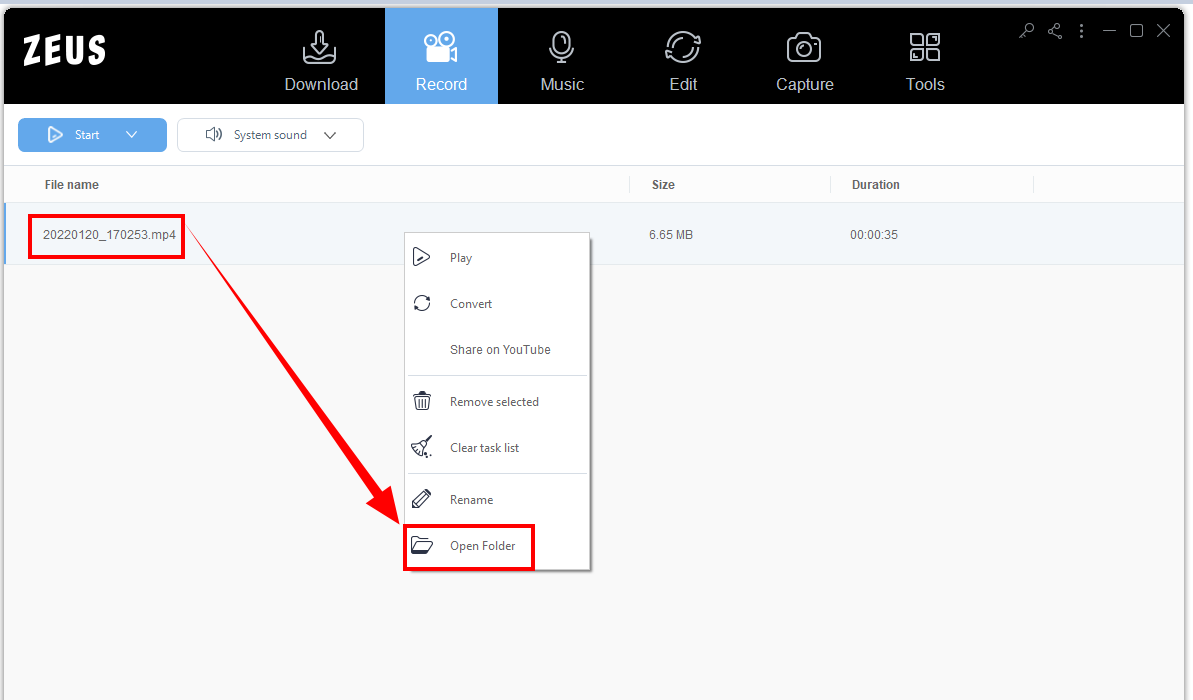 Conclusion
Coldplay and BTS collaboration is currently making a big wave in the music industry. With the huge fan base of both bands, it is expected that My Universe will be a big hit. All expectations and anticipations did not go to waste as they did not disappoint their fans for bringing the best music to listen to and a great music video to watch. For unlimited offline playback, you can add its MV to your playlist by doing a My Universe download or record.
ZEUS BUNDLE LITE is a big help to easily grab the music video of My Universe. Just by copying and pasting the URL or screen recording, you can immediately get and add the video to your local playlist for unlimited offline playback. Aside from YouTube, this software also supports downloading from 1000+ other online streaming sites.