MTV Music Download Alternative | Record Music from MTV to MP3 (2022)
MTV (Music Television) is a popular American cable channel that offers reality programs, music, and live TV. If you're an 80's and 90's kid, you probably know that MTV started focusing on music and TV. However, in order to keep up with competitive businesses, the cable channel shifted its focus to reality programs targeting young audiences. Nevertheless, it still features most of the popular and newest releases of music in the industry.
Unfortunately, due to rights and restrictions, the MTV contents are not available in countries outside the US. The only way to get access is to use a VPN and connect to a US server. Another problem with this is when you are using a Free VPN, most of them have a limited connectivity time. As a solution, MTV music download alternative is a must which is possible through music recording using ZEUS MUSIC.
Download ZEUS now by clicking the button below and enjoy the beat!
Good thing, ZEUS MUSIC provides the best multimedia solutions. Through its advanced music recording tool, you can easily grab music from MTV without quality loss and directly saved it as MP3 on your local PC. You can then add it to your playlist for unlimited playbacks.
Steps on How to Record Music from MTV
Step 1: Go to the "Music" Function Screen
Open the ZEUS, click the "Music" menu, and click the "Record" tab.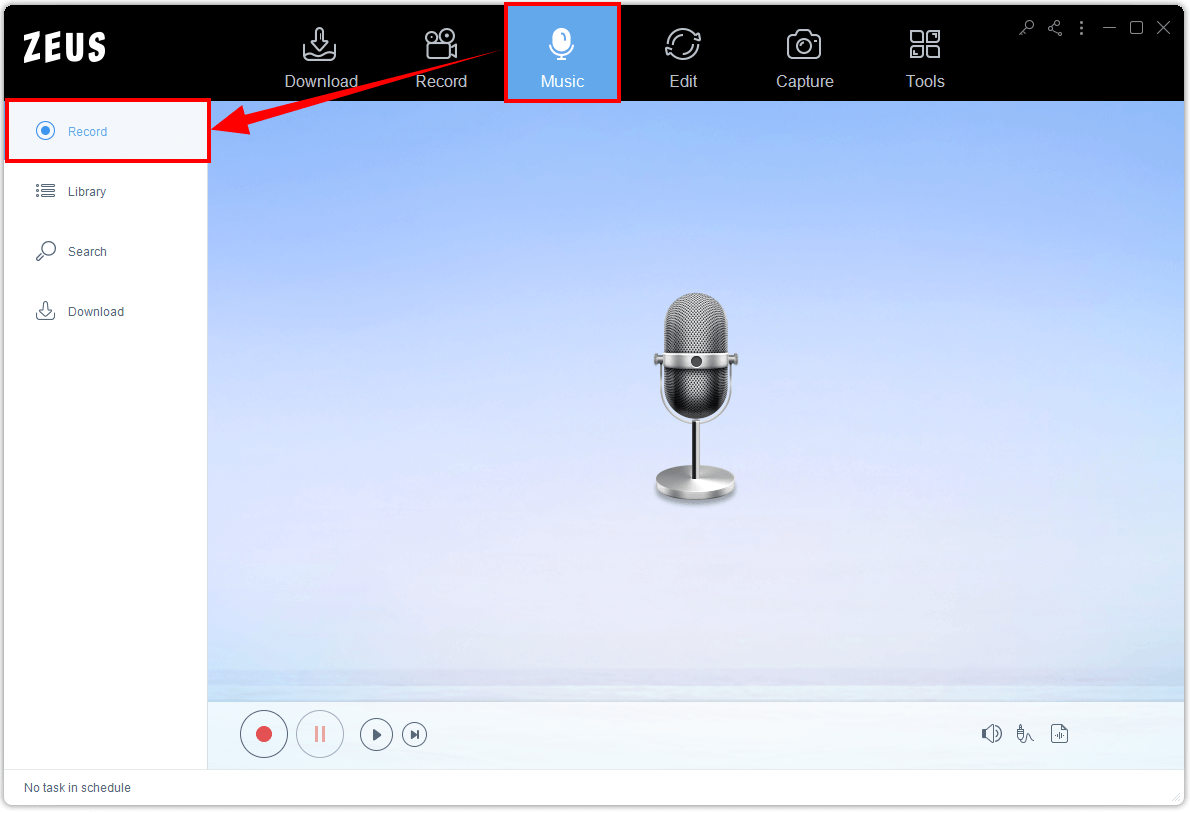 Step 2: Set the Audio Input
Click the "Audio Input" icon at the bottom and choose from: System Sound, Microphone, System Sound and Microphone. To avoid external noises, it is recommended to set it to "System Sound".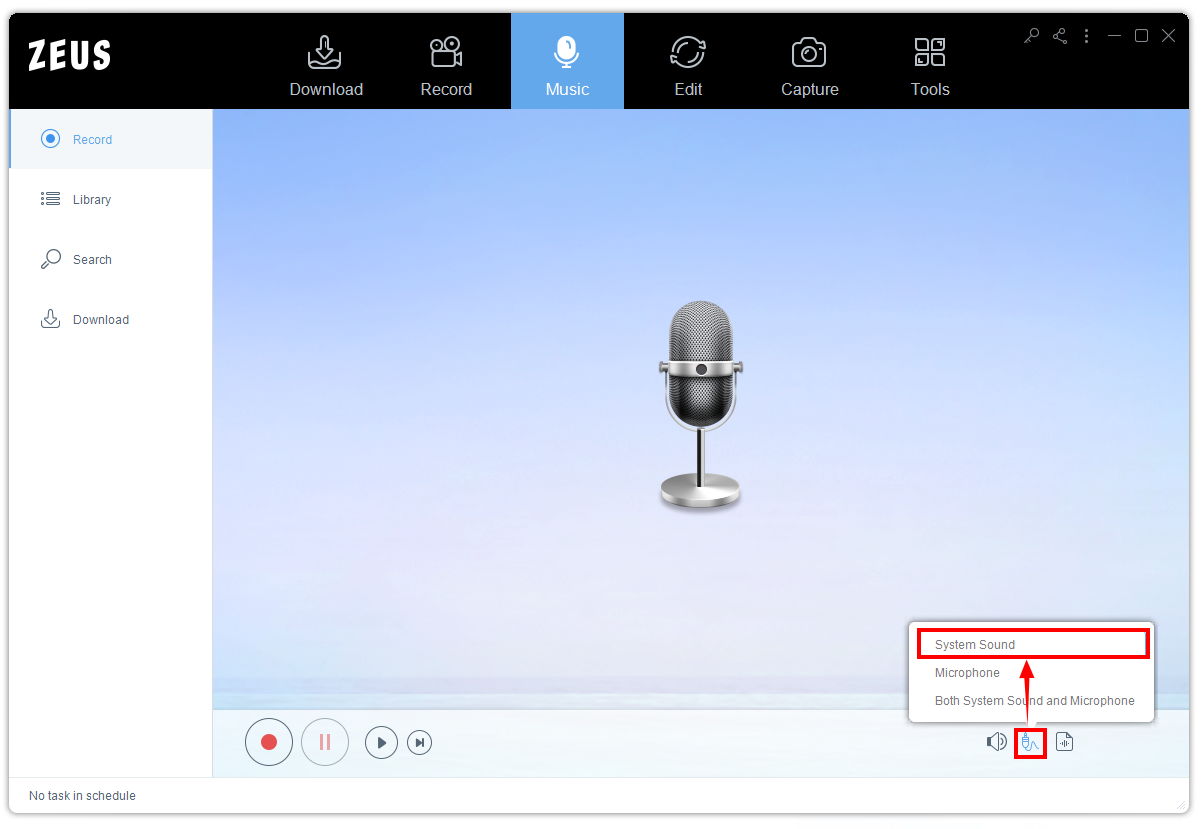 Step 3: Set the Output Format to "MP3"
Click the "Format" icon and choose "MP3" from the selections.
Step 4: Begin the MTV Music Recording
Click the "Record" button to begin your music recording.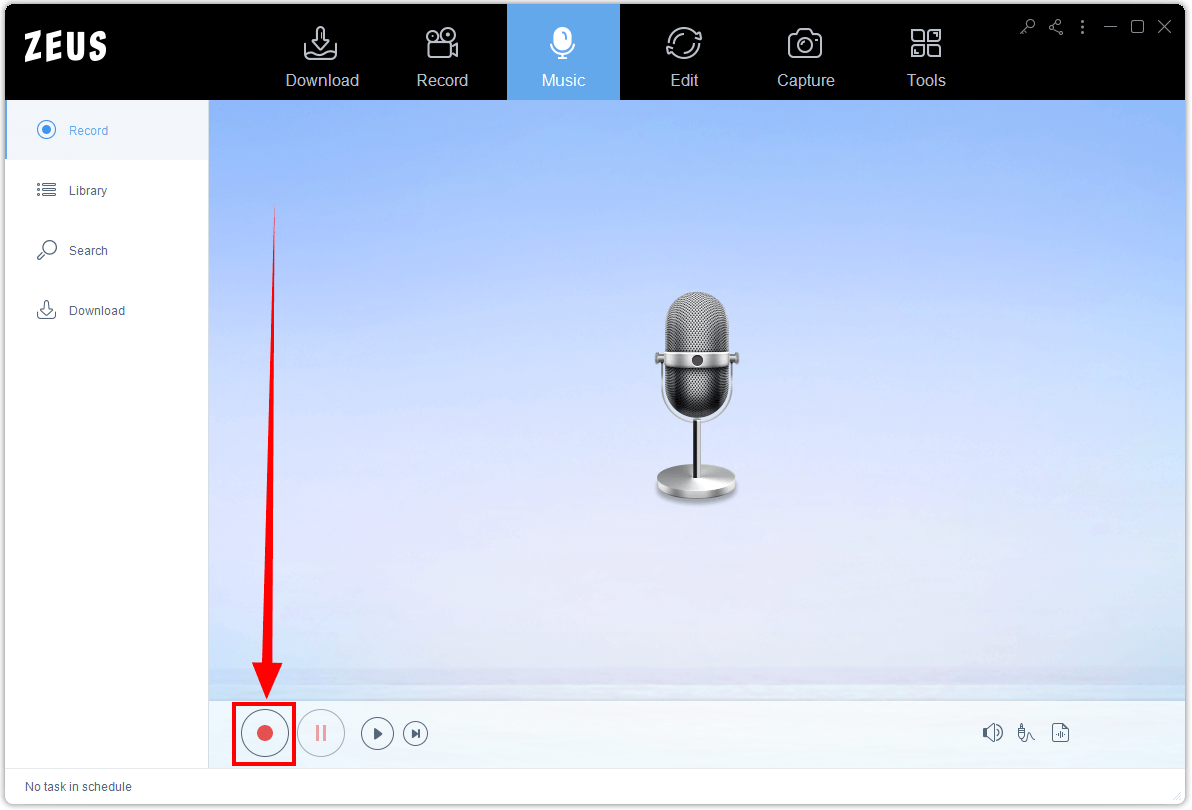 The head to the MTV website and play the music to have it recorded.
When the music is finished, click the "Stop" button to end the recording.
Step 5: Manage the Recorded MTV Music
All recorded files will be added to your recording list. Right-click the file to see more options like Play, Edit, ID3 Identify, Burn to CD, etc.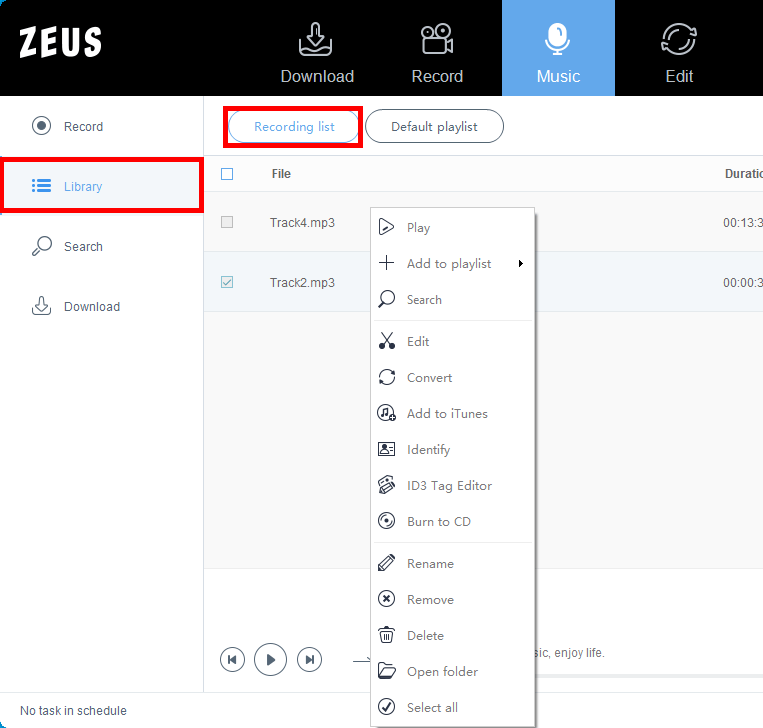 Conclusion
Since MTV's downfall before, it is great to see how it bounces back and solidifies its ground in this competitive industry. Although it shifted its focus to reality programs, it is still undeniable that MTV is still the best destination to find great music to chill. For users living outside the country, it is necessary to use a VPN to get access and do music recording as an MTV music download alternative.
This is where ZEUS MUSIC comes in handy. It has a user-friendly interface that allows a hassle-free way of recording in just simple steps. Moreover, it offers many added features that you can enjoy such as video downloading from 1000+ websites, screen recording, voice recording, etc.