How to Download Moti Maru Cat YouTube Videos Efficiently (2022)

Mochimaru Diary was a channel launched in December 2019. Mochimaru is a Scottish Fold cat who was in Japan and the most watched-cat on Youtube that made him a titleholder of the Guinness Book of World Record. The cuteness and the expressive face of Mochimaru attract so many viewers that in less than two years, it has reached 600 million views on Youtube.
The owner uploaded the videos of his cat because of an increased time spent at home due to the pandemic and interest in Youtube pet videos has been on the rise. They also signed a contract with Free Co. Ltd. Who would like Mochimaru to serve as a spokescat. They want to encourage other people to have a pet since most of its viewers are ages 30 and 50 years old. To watch it offline, you can download Moti Maru Cat Youtube videos using ZEUS BUNDLE LITE.
Try and enjoy ZEUS BUNDLE LITE by downloading it.
While watching Mochiamaru's cuteness, you will be entertained by how it moves and is still trying to fit itself into the smallest places. To watch it offline, you will need the help of ZEUS BUNDLE LITE. This tool is the best alternative tool if you want to do Moti Maru Cat Youtube. It has packed with features that surely aid you in downloading and recording videos.
Method 1: Download Video using Copy and Paste URL
Step 1: Set Download the Type
Before you begin downloading, see to it that you set the download type in video format to download the video you want. To do this, open the software then click the "Download" tab. Then click the "Download Type" and select "Audio".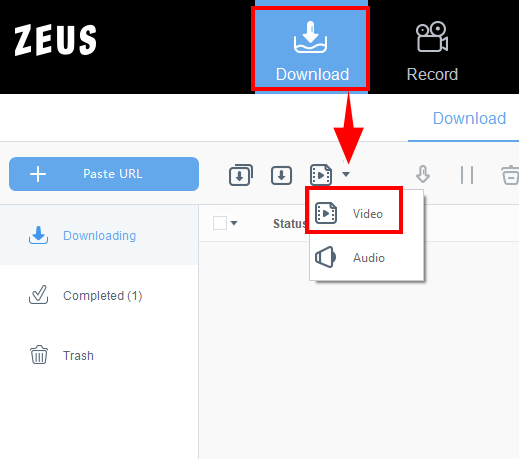 Step 2: Copy the Video URL
Go to the Youtube site and search for Motimaru Diary videos. Click the video then copy its URL.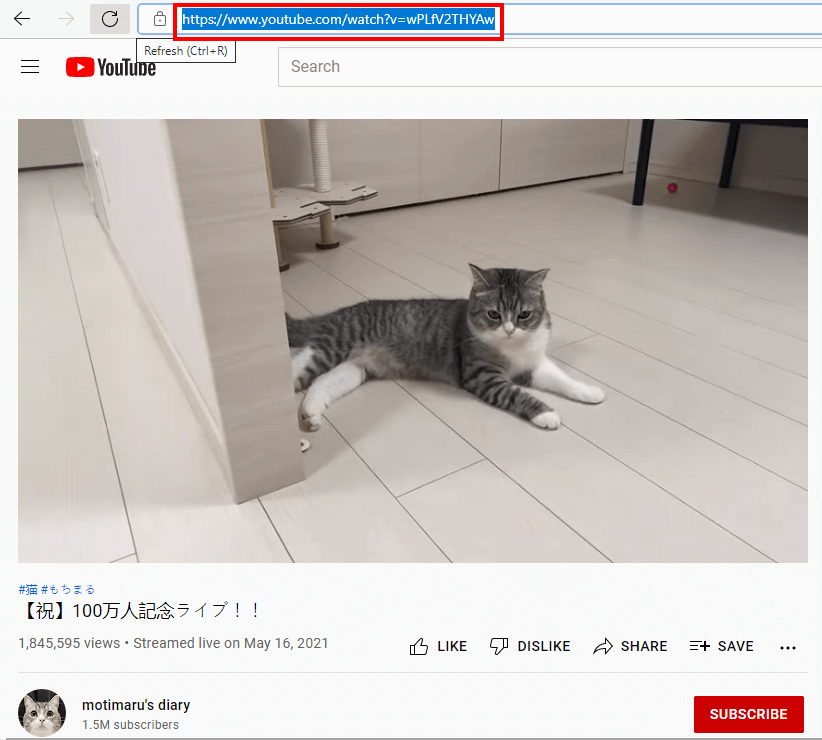 Step 3: Paste URL to Download
Once you copied the URL of your chosen video, return to the software and click the "+Paste URL". It will automatically download your video. You can see its progress under the "Downloading" tab.
Step 4: Motimaru Video Complete
After the downloading process, your video will be automatically placed under the "Completed" tab. You can right-click the file to see more options or double-click it to watch and enjoy your video.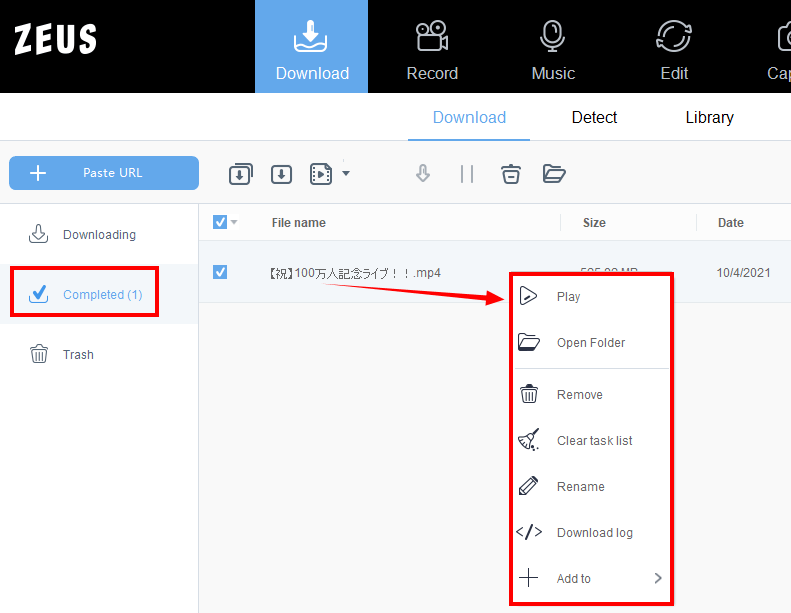 Method 2: Use Screen Recording Function
Step 1: Set recording area
Before you start recording, set first the recording area you want to record. First, open the software, then click the "record" button. Under it, click the "record" to see the options list such as Region, Fullscreen, etc. In this example, we'll use Region.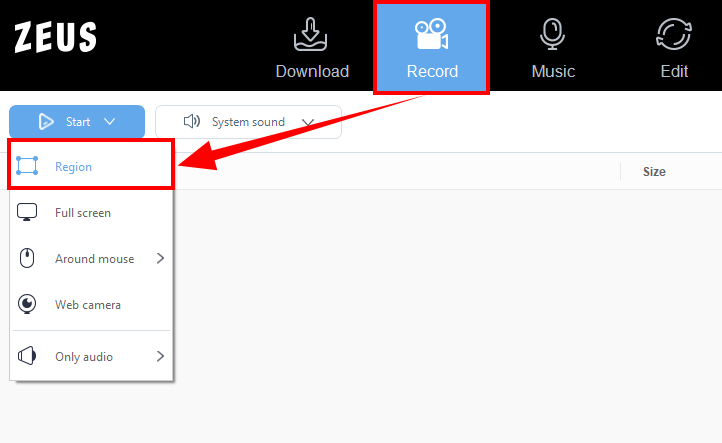 Step 2: Begin recording
Once you select the recording area you want, a box will appear. Click the "OK" button, then a countdown will begin. Before the countdown ends, make sure you tap the "Play" button of your video. After a countdown, the recording will begin. You can stop the recording once done by clicking the "Stop" button in the control panel.
Step 3: Open and Enjoy the recorded music video
Once completed, the video recorded will be automatically added in your recorded list. To see the folder's location, just right-click the recorded video then select the "Open Folder" option.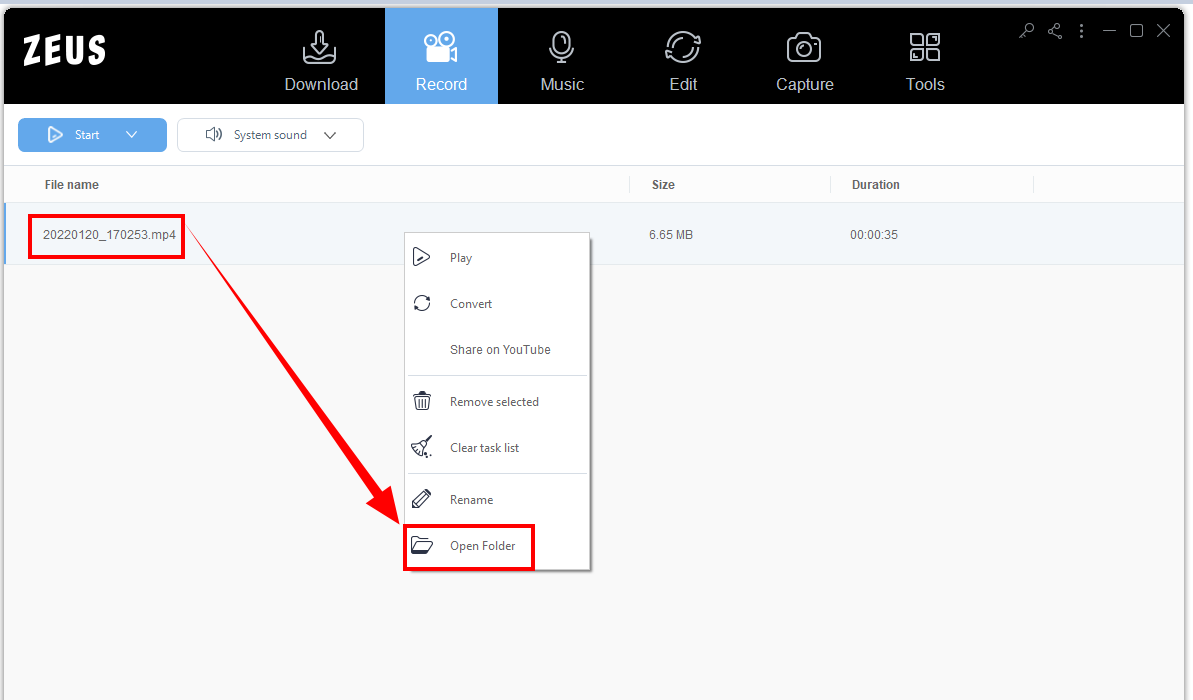 Conclusion
Motimaru's Diary will be more famous and many will stream it since it has been featured in the World Guinness Book Record. A lot of people will also learn how to take care of their pets and be inspired to have a pet because of Mochimaru. Since many people are watching it not just in Japan, its Youtube channel will be known to all the people especially for those who love cats.
Watching a video like this will help you release your stress either from work or from school. So, to do moti maru cat youtube download, let ZEUS BUNDLE LITE help you. Using the above methods, you can easily get lots of videos. This tool also helps you download on different sites such as DailyMotion and VEVO.