How to Create a Playlist on Audiomack | Best Alternative (2022)
Audiomack is one of the best music streaming platforms that will feed you with all the trending and latest releases. It contains all of the cool features such as our playlist and favorites. You don't have to follow someone to see the trending music, just open the Audiomack to see them. The site has its hottest music section and promises to regularly update this section. You can also follow your favorite singer to see their latest posts while on the recommendation, they show you all the biggest accounts that you might want to follow.
Another great plus of Audiomack is that you can download free tracks to listen to it offline. You just have to click the offline button and save any data. Also, you can create your playlist for free by simply tapping the "+" button. You can have full access to your playlist like custom and delete a song. However, this would only be possible if you will sign in for an account. If you are someone who isn't comfortable giving out your email address, you can use an alternative that can help you on How to Create a Playlist on Audiomack.
A highly best alternative that you can use is the ZEUS MUSIC. This tool will help. This is also perfect if you already have downloaded Audiomack music to easily create your own playlist. Moreover, this tool offers advanced features such as recording music into different formats to preserve the quality of the audio.
Steps to Create a Playlist on Audiomack
Step 1: Open library to Create Audiomack Playlist
Run ZEUS MUSIC and proceed to the "Music" tab. Click the "Create Playlist" to start.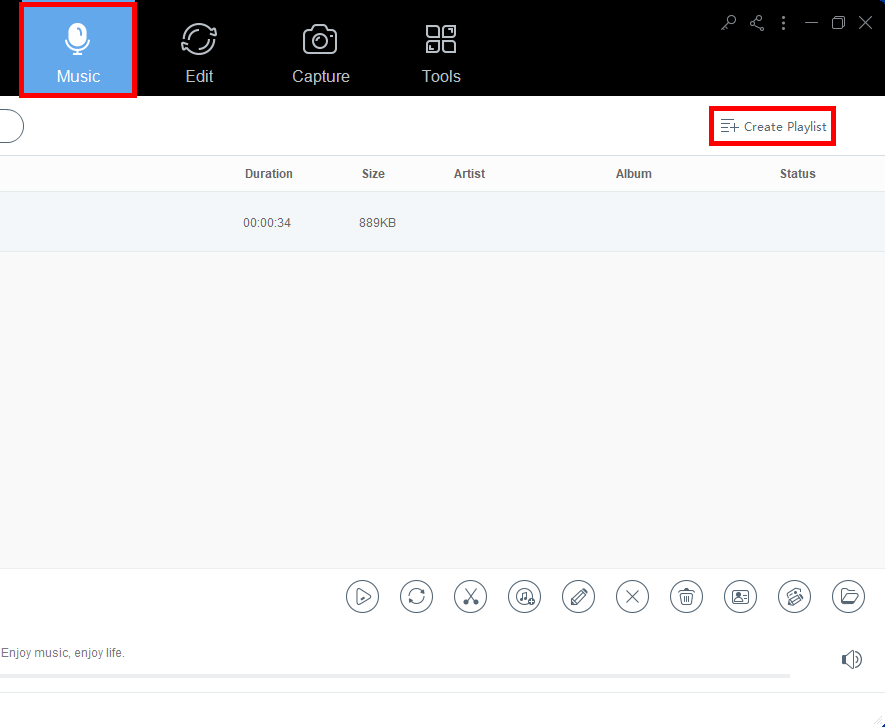 Step 2: Start Creating a Playlist
After you click the "+ Create Playlist" a pop-up box will appear. From there, you can put the name you want for your playlist. Then click "OK".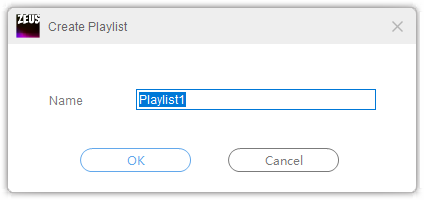 Step 3: Add your music to the playlist created
After creating a playlist, you may now add music content to it. Click on the "+" icon, where you can directly import the music files to your playlist.
You can also add the track and music you recorded and downloaded on the software. Just go to the "Recording list" to find the files you want to add. Right-click the selected tracks and click the "+ Add to playlist" option from the dropdown menu and select the playlist you prefer.
Conclusion
Audiomack is indeed one of the best shots when it comes to music sites. It has a lot to offer for its users and is very straightforward. However, if you are someone who is not comfortable giving out your personal information or signing in your email address, you can use an alternative tool that can help you how to create a playlist on Audiomack.
ZEUS MUSIC is a tool that can help you with creating a playlist, recording music, overlay your voice on recording and many more. It also offers different formats such as MP3, WAV, AAC and FLAC. Moreover, this ability doesn't stop with music features, but it can also download and record videos.