GogoAnime Downloader Alternative: Save GogoAnime Videos to MP4 (2022)

One of the well-maintained and excellent reputation anime streaming sites is GogoAnime. It is a top destination for all anime lovers to find free anime videos to stream with a wide selection of anime genres with English subtitles. This anime site contains great features such as new releases, new seasons, watch lists, schedule lists, and others making the user's browsing easier.
Users may get confused because GogoAnime doesn't have a fixed URL. This is its strategy so that the website cannot easily shut down. Do you ever wonder why? Surprise, surprise! The main reason is that GogoAnime is not legalized to feature various anime shows and movies on their website. Yes, welcome to the pirate world! You may come across different URLs such as gogoanime.pe, gogoanime.lol, gogoanime.city, and many more. Just don't fret, they are all the same however, users have to keep in mind that anytime soon, one of these is going to be shut down. GogoAnime downloader feature is also available where users can directly download anime shows from the website however, users need to bear with different redirects before they can finally download it. This is very risky for users' devices since ads and redirects are usually infected with viruses. The most convenient and safest way to save anime from GogoAnime is through screen recording via ZEUS RECORD.
Download ZEUS now to start your anime recordings!
ZEUS RECORD has the perfect solution to this! It is a multifunctional software with advanced features including its screen recording tool as an alternative to the GogoAnime video downloader. Through this tool, you can easily grab your favorite anime videos from GogoAnime without risking your devices for harmful redirects and ads. Additionally, it has flexible functions where users can add customizations while recording such as adding texts, shapes, arrows, etc.
Steps on How to Screen Record GogoAnime Videos
Step 1: Set the recording format to MP4
Before you begin the recording, set the recording output format to MP4. To do this, just click the "Settings" icon in the software interface. A list of options will drop down, click the "Settings" option to proceed.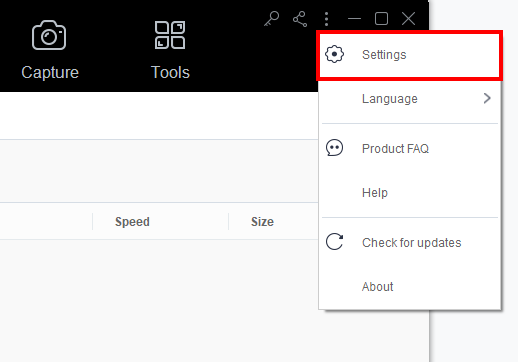 The Settings dialog box will pop up where you can modify the default settings. Click the "Record" tab and set the Format under Output to "MP4". Clik "OK" to save the changes.
Step 2: Set the recording area
To record the video, click the "Record" menu and select your preferred recording mode by clicking the "Record" button. You can choose from the available recording mode options such as Fullscreen, Region, or Audio only. In this example, we will use the recording area by Region.
Click and drag your mouse to select the area that you want to include in your recording.
A toolbar will pop up where you can customize the area you selected. If satisfied, click "OK" to proceed.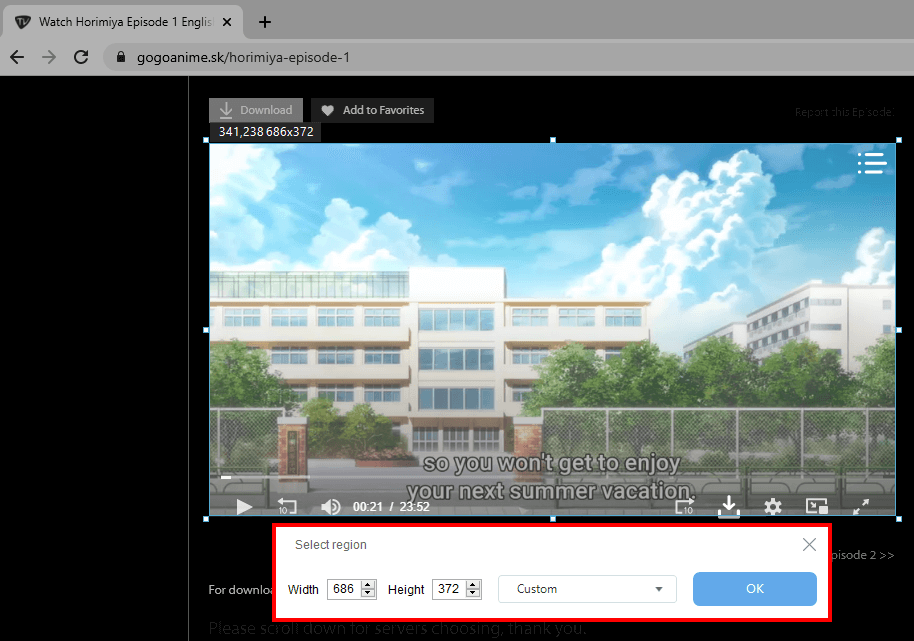 Step 3: Begin the anime recording from GogoAnime
A countdown will be displayed indicating that the recording will begin once it reaches zero.
When the recording begins, the recording toolbar will pop up. Through it, you can click Pause to halt the recording, click the "Pencil" icon to enable the annotation, or click to enable the webcam. When the anime is finished, click the "Stop" button to end the recording.
Step 4: Open the recorded anime
Once the recording is done, the recorded file will automatically be added to your record list. Right-click the video to see more options available such as Play, Remove selected, Clear task list, Rename or Open the folder. Select "Open the folder" to check and open the file.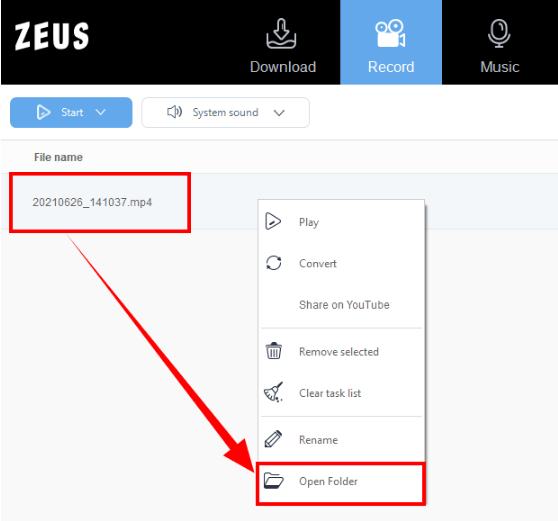 Conclusion
There are plenty of arguments and discussions going on in the anime forums regarding the use of illegal sites like the GogoAnime. Everyone is well aware that licensed anime shows are not available in some countries therefore most of them don't have much of a choice but to stream on illegal sites. It may be because of each country's rules when it comes to anime shows that's why it's hard to get licensed access. Nevertheless, GogoAnime could be their savior. For a clean safe way of grabbing videos from GogoAnime, it is recommended to screen record GogoAnime videos as an alternative to GogoAnime downloader.
Impressively, ZEUS RECORD has the best screen recorder tool with live annotation. In just a few clicks, you can have your favorite anime videos from GogoAnime on your local PC for unlimited playback in which you can stream whenever and wherever you are. Aside from GogoAnime, it can also download videos from other different anime sites or you can fully enjoy its other useful features like Music download, and more.