Download Videos from YouTube to Computer via ZEUS Embedded Browser

It is no doubt that YouTube has been a number one competitor when it comes to video-sharing and video-streaming platforms worldwide. It is essential for a lot of us to not only watch videos but to download them in case we need to playback learning we've missed or a video to come in handy for a recipe when you need to cook for your family. In this age, we're always looking for the most convenient ways in downloading videos online, especially on YouTube. Your quickest and most convenient way to download videos from YouTube is through the auto-detection function of ZEUS via its embedded browser. "How can I download videos from youtube to my computer?" You might ask. This article presents you with a quick guide on how to download youtube videos to computer via ZEUS integrated browser.
ZEUS DOWNLOAD is a multifunctional software that screen records video and audio, captures images from your screen, edits video and images, and most importantly, downloads video and audio!
How to Download YouTube Videos via Embedded Browser in ZEUS
Step 1: Open Built-in Browser
Launch ZEUS and go to the "Download" function screen. Then click the "Detect" sub-menu tab.
Step 2: Open the YouTube website
The built-in browser will be opened. Bookmarked websites are also shown. Click the YouTube website to open it.
Step 3: Search and Download Video
Search for the video you want to download and open it. Then click the "Download" button to begin downloading.
Step 4: Downloading Video
The downloaded video will be added to the download queue. To check the download status, just click the "Download" sub-menu tab and click the "Downloading" tab.
Step 5: Download Complete
When the download is complete, it is transferred directly under the "Completed" tab.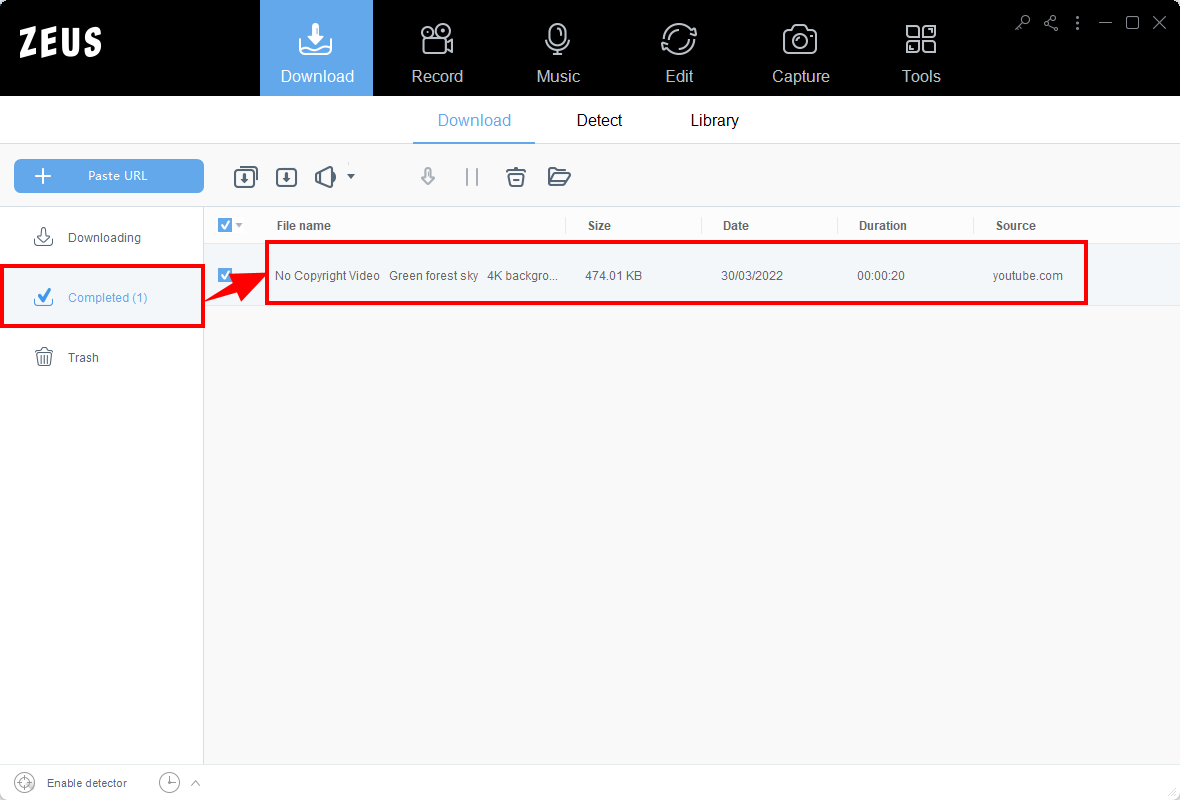 Step 6: Manage Downloaded Video
Right-click the downloaded video file to see more options like Play, Open Folder, etc.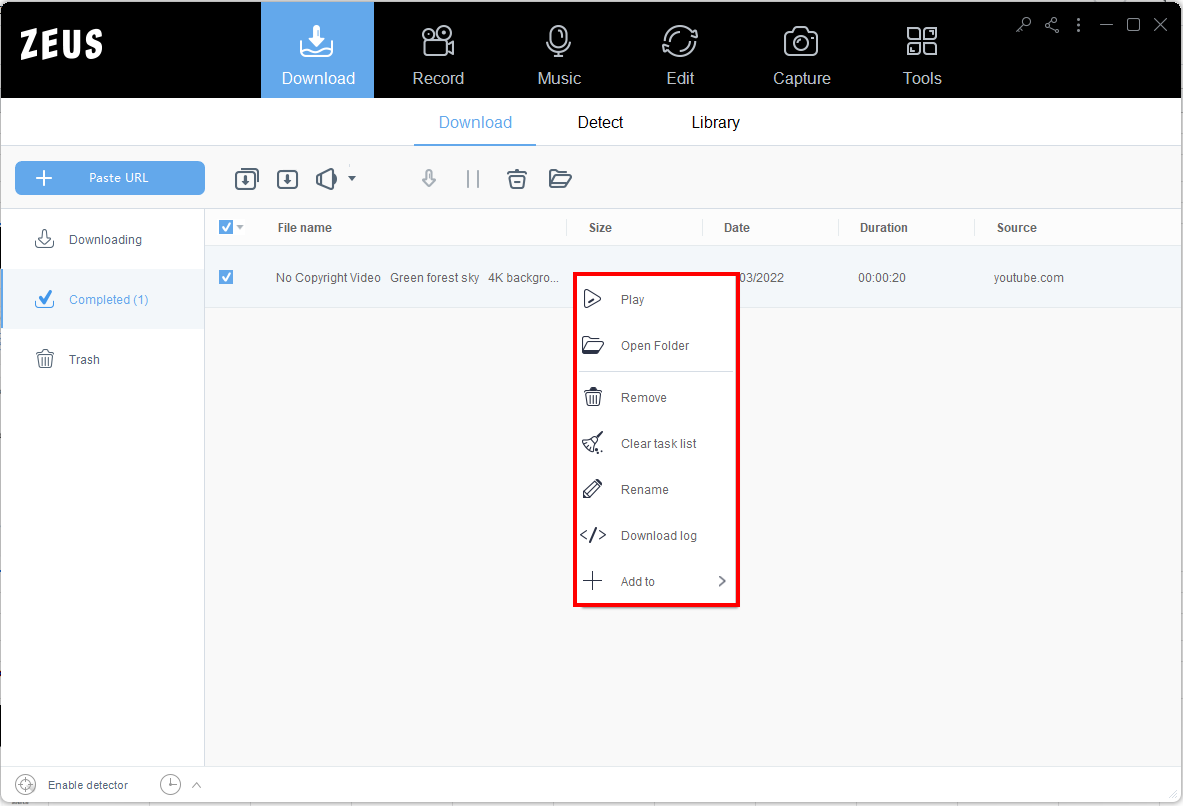 Conclusion
YouTube is a very fun place to be, to watch, and share videos. It's no surprise that as it rises, video downloaders are also on the rise, and many in numbers too. However, not every video downloading site or software has convenient and quick functions whenever the call arises.
If you want to download videos from youtube to computer free, ZEUS DOWNLOAD has a free trial version to download for free but comes with limitations. However, purchasing the software will lift its limitations. It is worth your buck as its integrated browser has limitless downloads, giving you the best option you can ever have!