2022 | Best Way to Download Video From Facebook to PC
TikTok is one of the most trendy applications online built with a huge library of short-filmed videos. Its popularity skyrocketed during the lockdown because of COVID-19. It became the top source of entertainment for people at home.
However, with that much reach, it is likely for the social media company to be scrutinized substantially. Even the Trump administration has repeatedly sought to ban TikTok for the reason that ByteDance could share valuable user information. Many users were afraid to lose their videos if TikTok gets banned. That's why users are finding ways to download TikTok videos both favorited and owned videos to their local files.
In this article, we will introduce ZEUS, the best screen recorder to safely save TikTok videos without the fear of copyright infringement.
Try ZEUS now by downloading the software below!
Downloading for only one video and recording for only three minutes is available for the free trial. Upgrade to lift limitations.
Is TikTok Videos Download Safe?
When downloading online content including videos from TikTok, users must understand that it can be protected by copyright law. Therefore unless the content is licensed under Creative Commons licenses, the TikTok videos contents are subject to copyright.
Safest Way to Save Favorited and Owned TikTok Videos
The safest way to grab favorited and owned videos from TikTok is through screen recording. It is the best and safest alternative for TikTok video downloaders. Thus, a professional screen recorder is needed.
Best Screen Recorder to Save TikTok Videos – ZEUS
When it comes to screen recording, ZEUS is the real deal! It offers wide options with fantastic features without sacrificing the quality of the video. It records the screen and recording without quality loss is achieved.
ZEUS offers different recording modes which add up to its flexibility. You can choose from Region, Fullscreen, Around Mouse, Web Camera, and Only Audio. Customization to mouse effects is also supported where you can add animations for mouse clicks. For recurring recording activities, a task scheduler is also available to automate the recording on specified dates and times. Real-time annotation is also supported where you can add texts, shapes, arrows, etc. while recording.
You can check all features of ZEUS by downloading the ZEUS free trial version!
How to Record TikTok Videos using ZEUS
Step 1: Prepare Video to Record
Navigate to the TikTok website, log in using your login credentials, and open the TikTok video that you want to record.
Step 2: Switch to ZEUS
Launch ZEUS and go to the "Record" function screen.
Step 3: Choose a Recording Mode
Choose a recording mode by clicking the "Record" button. A list of recording modes will drop down such as Region, Fullscreen, Around mouse, Web camera, and Audio only.
In this example, we will set the recording mode to "Region".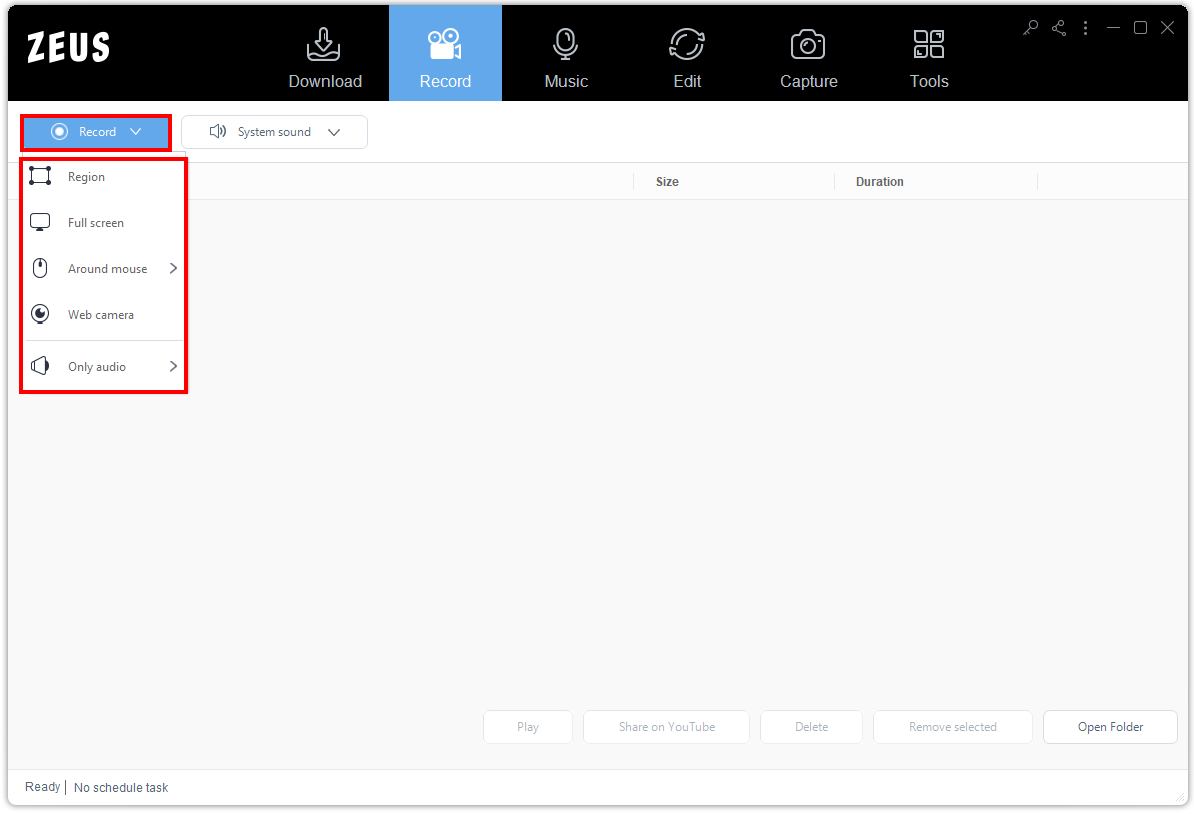 Step 4: Select a Recording Area
A new magnifying tool will pop up where you can select your preferred recording area. Click and drag the mouse to select a rectangular area to include in your recording.
Once an area is selected, a toolbar will pop up where you can customize the area selected. If all is set, click the "OK" button to continue.
Step 5: Begin the Recording
After the recording area is selected, a 3-second countdown will pop up and automatically starts the recording when reaches zero.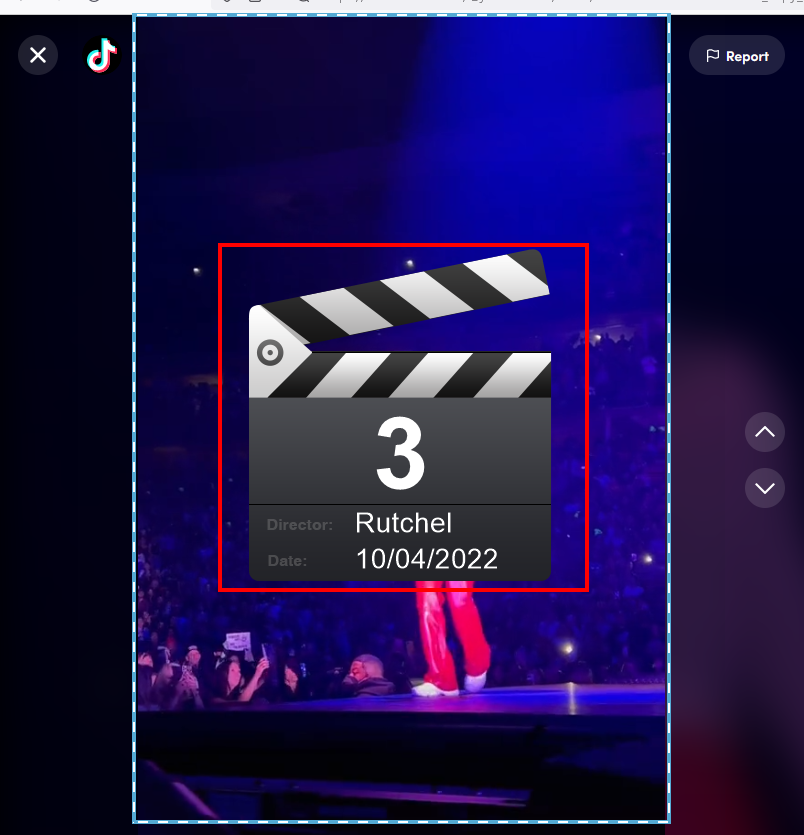 When the recording starts, a recording toolbar will pop up. You can click "Pause" to halt the recording, click the "Pencil" icon to annotate or click the "webcam" icon to enable your web camera. Once the recording is done, click the "Stop" button to end the recording.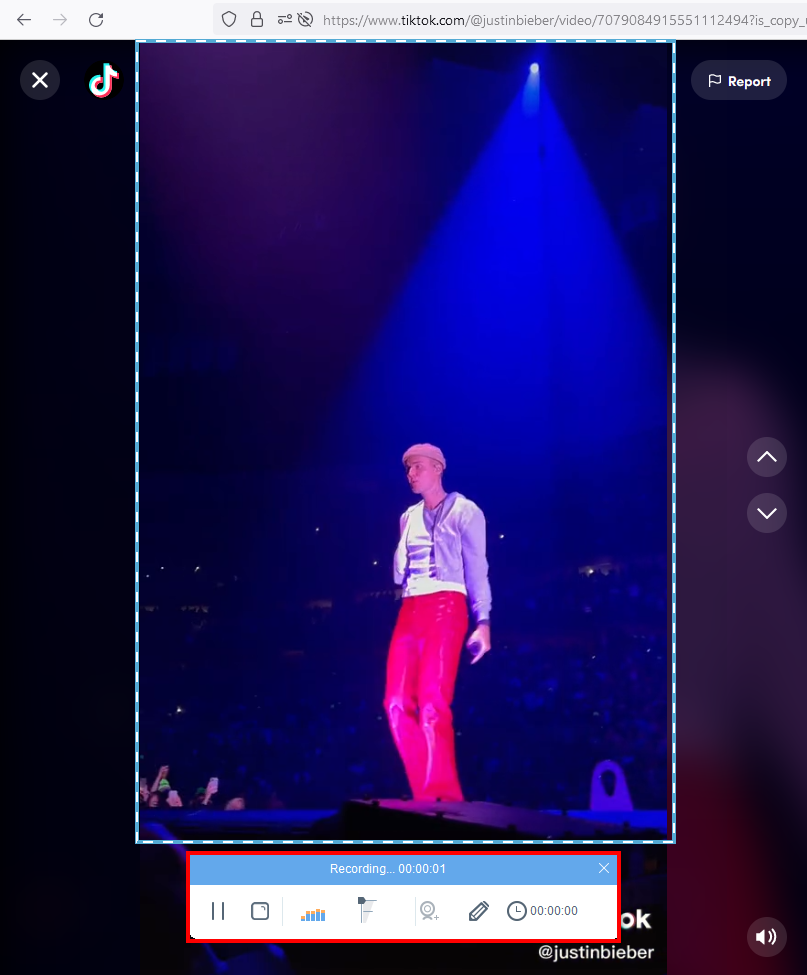 Step 6: Manage the Recorded TikTok Video
All recorded files will be added to the ZEUS record list. You can manage the recorded files by right-clicking them to see more options such as Play, Rename, Open Folder, etc.
Alternative for ZEUS Screen Recorder
Alternatively, if you're looking for a more straightforward screen recorder tool, then you can also check out VideoPower GREEN. It offers a simple UI interface with additional useful functions such as screen capture, built-in video editor, and task scheduler. Real-time annotation is also supported with flexible recording modes to choose from. Its screen capture feature also allows annotation for captured images.
VideoPower GREEN is perfect for non-technical users. No complicated procedures and no complicated menus. Its simple interface makes it easy to use and easy to understand. Simple yet it can do the job well.
You can refer to the article below on how to record videos using VideoPower GREEN.
Quick And Easy Screen Recording Software
You can check all its features by downloading VideoPower GREEN free trial version.
Conclusion
When you download TikTok videos, the risk of violating copyright law is there. Most users don't know how to differentiate downloadable TikTok videos that are copyright-free and copyright-protected TikTok videos. With this worry in mind, users are hesitating to save their treasured videos. Fortunately, technology is fastly changing and a lot of multimedia solutions are provided.
With the solutions provided above, you will no longer have to worry about copyright infringements. Through ZEUS TikTok video recording, you can safely download the videos for offline streaming. It could be your TikTok videos or your TikTok idol's videos. Any will do. Save your time from the trouble and follow the procedure above to enjoy watching TikTok videos offline!