Download Ariana Grande Music To MP3 using an Alternative Method | Music Recording (2022)

Ariana Grande is an American singer and actress who was born on June 26, 1993, in Boca Raton, Florida. Grande was cast in the Nickelodeon television show Victorious which opened her way to a singing career. She began her career at the age of 15 and received many awards. She has received numerous accolades throughout her career, including two Grammy Awards, one Brit Award, two Billboard Music Awards, three American Music Awards, nine MTV Video Music Awards, and 22 Guinness World Records. She holds several Billboard Hot 100 chart records. She is the only performer among them to achieve five number-one debuts. She is also the most streamed female artist on Spotify and Apple Music of all time.
There are plenty of Ariana Grande Top Hits compilations to stream on YouTube. Some are even broadcasted live so many try to keep up with them. Unfortunately, most of these top hits compilations cannot be downloaded even when using third-party tools. The best solution to download Ariana Grande music top hits compilations is through music recording using ZEUS MUSIC and saving it offline.
R&B music is her specialty. So if you wanna hear Ariana Grande's music videos for free download, ZEUS MUSIC will back you up. Using the free trial version, you can download a song and record up to one minute. Now is the time to get your music. Click now!
Use Music Recording as an Alternative to Download Ariana Grande Music Video to MP3
Step 1: Navigate to Music Function Screen
Open the ZEUS, click the "Music" menu, and click the "Record" tab.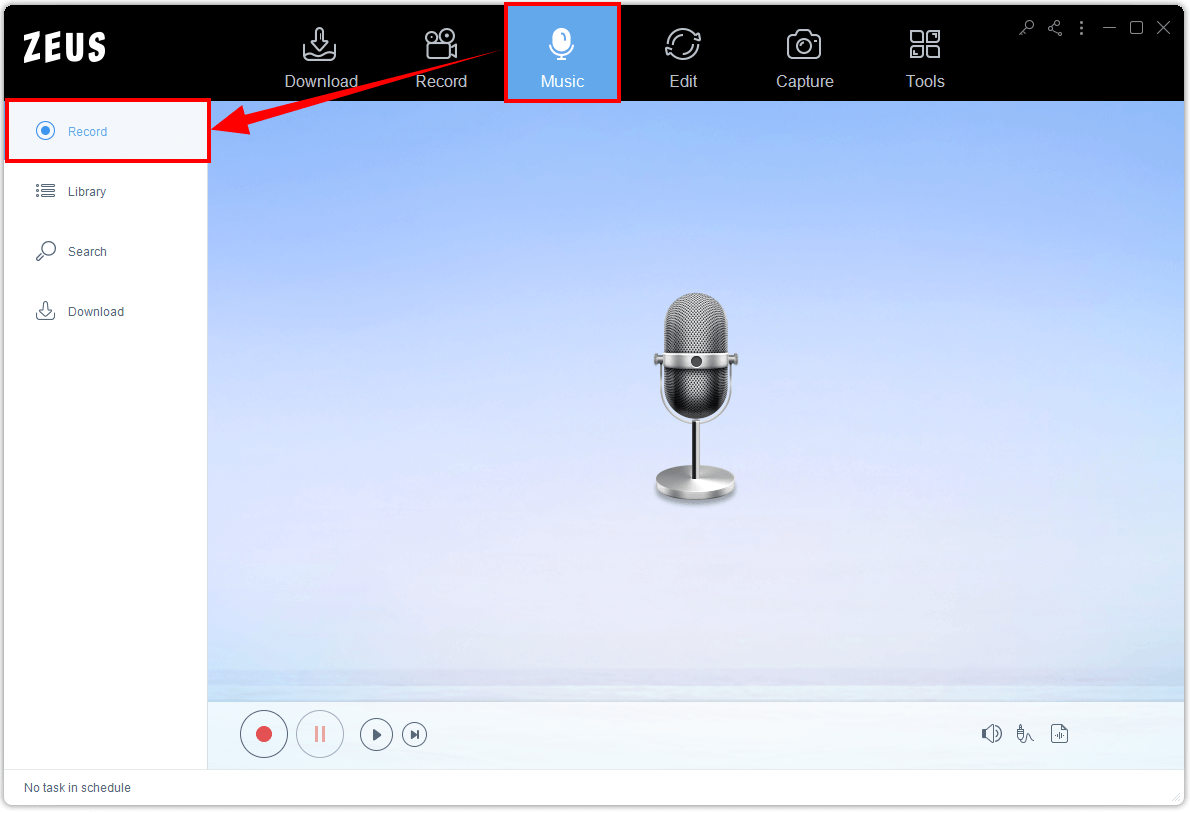 Step 2: Select Audio Input
Click the "audio input" icon at the bottom to see all available options. You can choose from System Sound, Microphone, or System Sound and Microphone. To avoid external noises, we will set the audio input to "System Sound" in this example.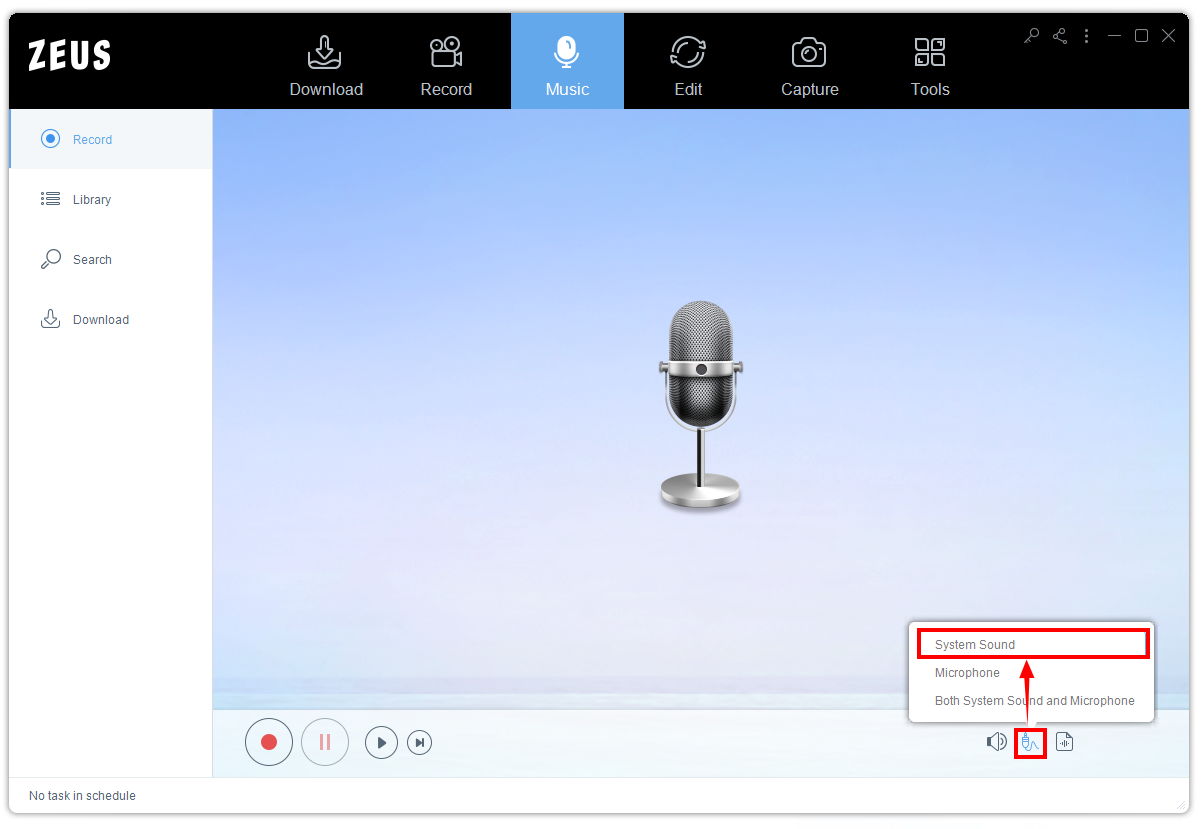 Step 3: Set Output Format to MP3
To set the output format, click the "Format" icon at the bottom and select "MP3" from the options.
Step 4: Begin the Music Recording
Click the "Record" button to begin the recording.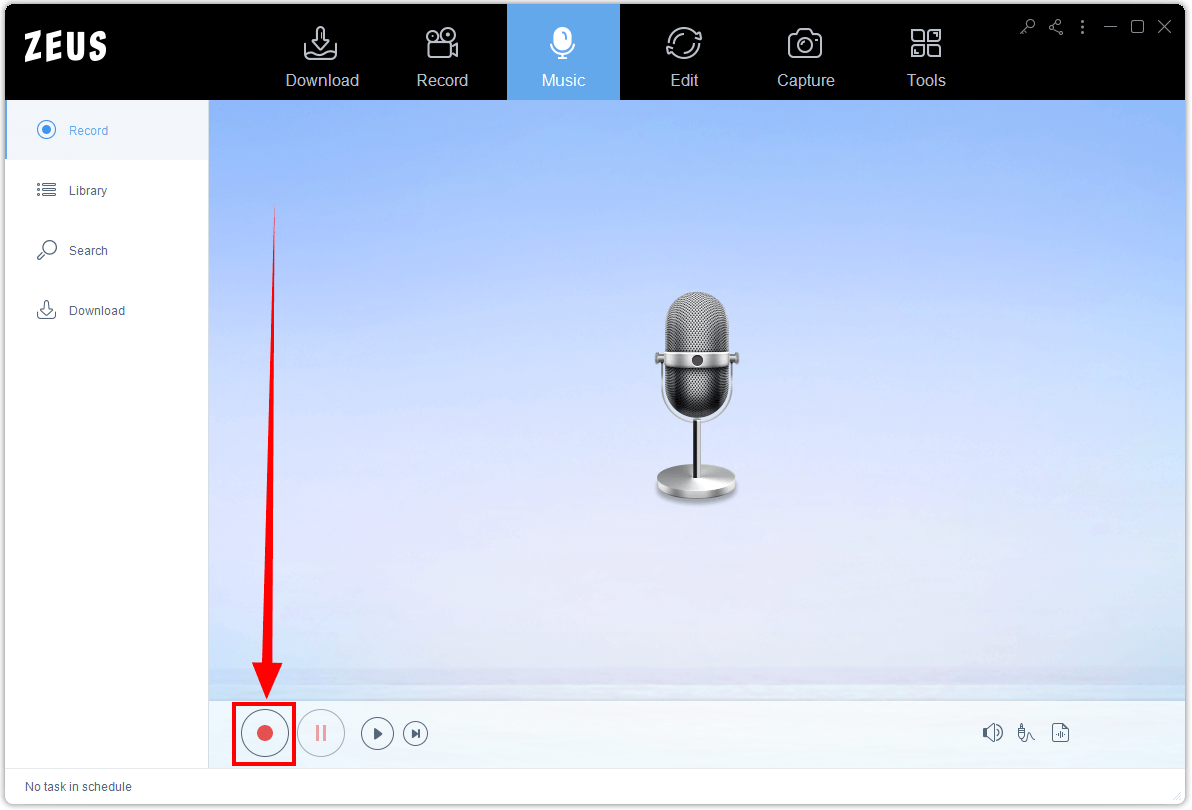 Then go to Ariana Grande's Top Hits compilation on YouTube and click "Play" to have it recorded.
When the recording is finished, click the "Stop" button to end the music recording.
Step 5: ID3 Tags Identified
ZEUS will automatically try to identify the music recorded. Once recognized, it will automatically add the ID3 Tags for easy music management.
Step 6: Manage Recorded Music
All recordings are added on your Library under the "Recording List". Right-click the recorded music to see more options available such as Play, go to ID3 Tag Editor, Add to iTunes, etc.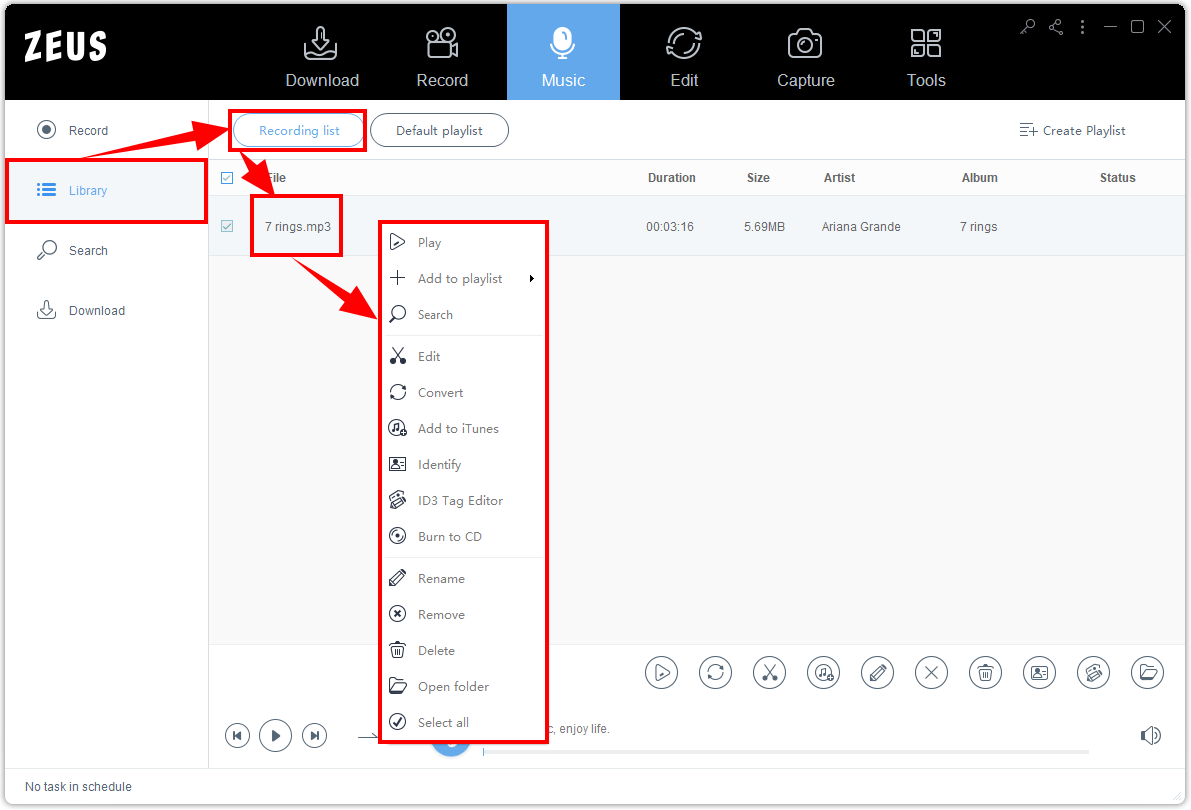 Conclusion
Ariana Grande is a talented and artistic singer. Most people have fun listening to her music. There's a lot of genre in her songs that will surely suit your taste in music. You will be inspired every time you hear her music.
If you want to download Ariana Grande music hits to stream offline, you can now easily save her Top Hits Compilation from YouTube using ZEUS MUSIC. Through its music recording function, you can now easily save YouTube music to MP3 format and listen offline. It is also powered with the ID3 Tags feature for easy music playlist management. Unlike many other music recording tools, ZEUS MUSIC is capable of recording music as it is. Therefore, it is guaranteed to get high-quality music in just a few clicks!