Convert MP4 to iPad Format | Video Converter (2022)
It's a wonderful feeling to have dependable software for conversion. You don't have to be concerned about websites that offer various file conversions. Some websites or even applications provide a free trial period, after which you must pay for a lifetime license or a monthly subscription. The process of converting a file from one format to another is known as a file conversion. This is especially useful if you ever work with files that aren't compatible with the various apps you'll require.
A document is converted from one file type to another using file converter software. These solutions provide straightforward step-by-step conversion methods, requiring the user to merely upload the original document, pick the file type to which the document should be converted, and convert. Its purpose is to prevent data loss or corruption by preserving the data's integrity and inherent structures. If the destination format offers the same features and data structures as the source data, this is a simple task. If you are looking for software that offers different formats in conversion, ZEUS EDIT software is the app you will need. This tool is also best for conversion since it supports various file formats like FLV, 3GP, M4V, MOV, AC3, OGG, AAC, and more. Using this software, you can easily convert MP4 to iPad format in an instant.
4 Easy Steps in Converting MP4 to iPad Format
Step 1: Launch the Software
To start converting, open the software and select the "Edit" option. Below it, click the "Convert" button right away.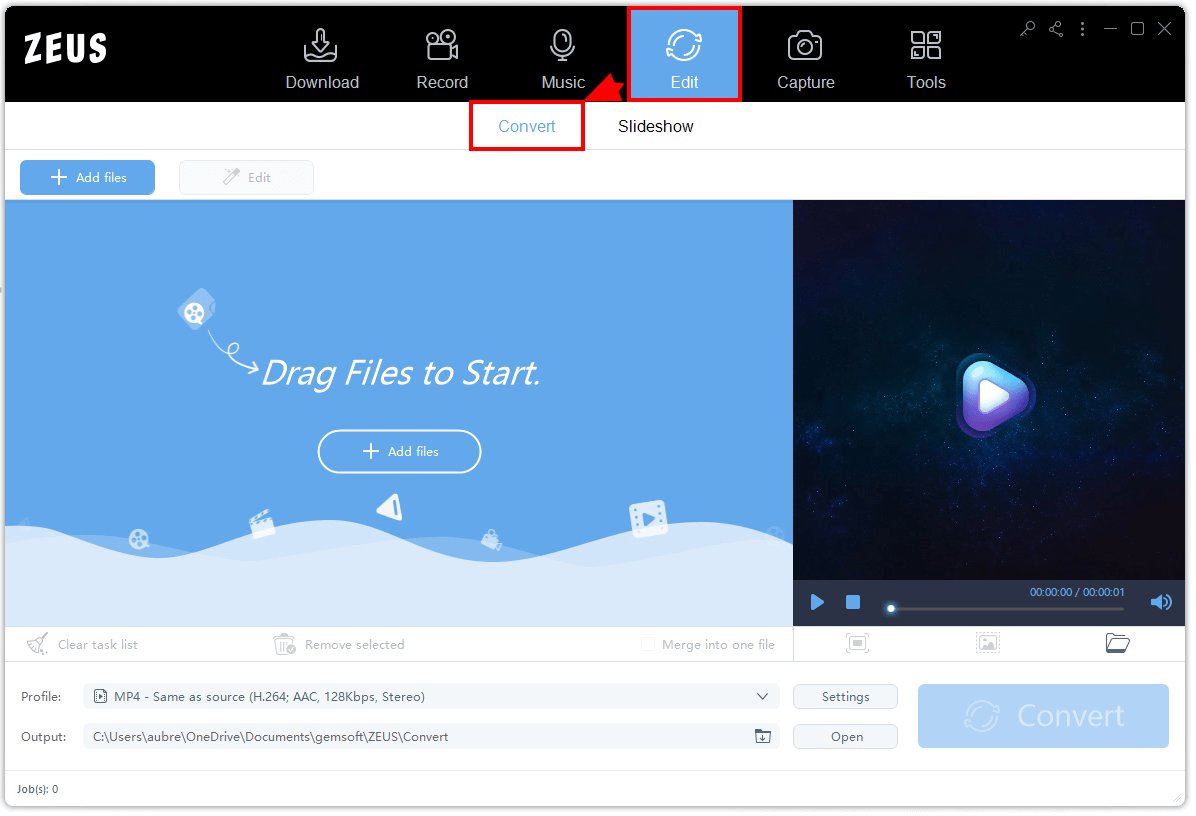 Step 2: Add MP4 File to Convert
Then, click the "Add Files" button to add the video you want to be converted. Choose the video on your computer.
Step 3: Change MP4 to iPad Format
After adding a video, click the (1). "Profile" icon. A list of available options of formats will appear. Then, click the (2). "Device" icon and instantly click the (3). "iPad" button to convert it.
Step 4: Click the Convert Button
To convert your file, just click the "Convert" button.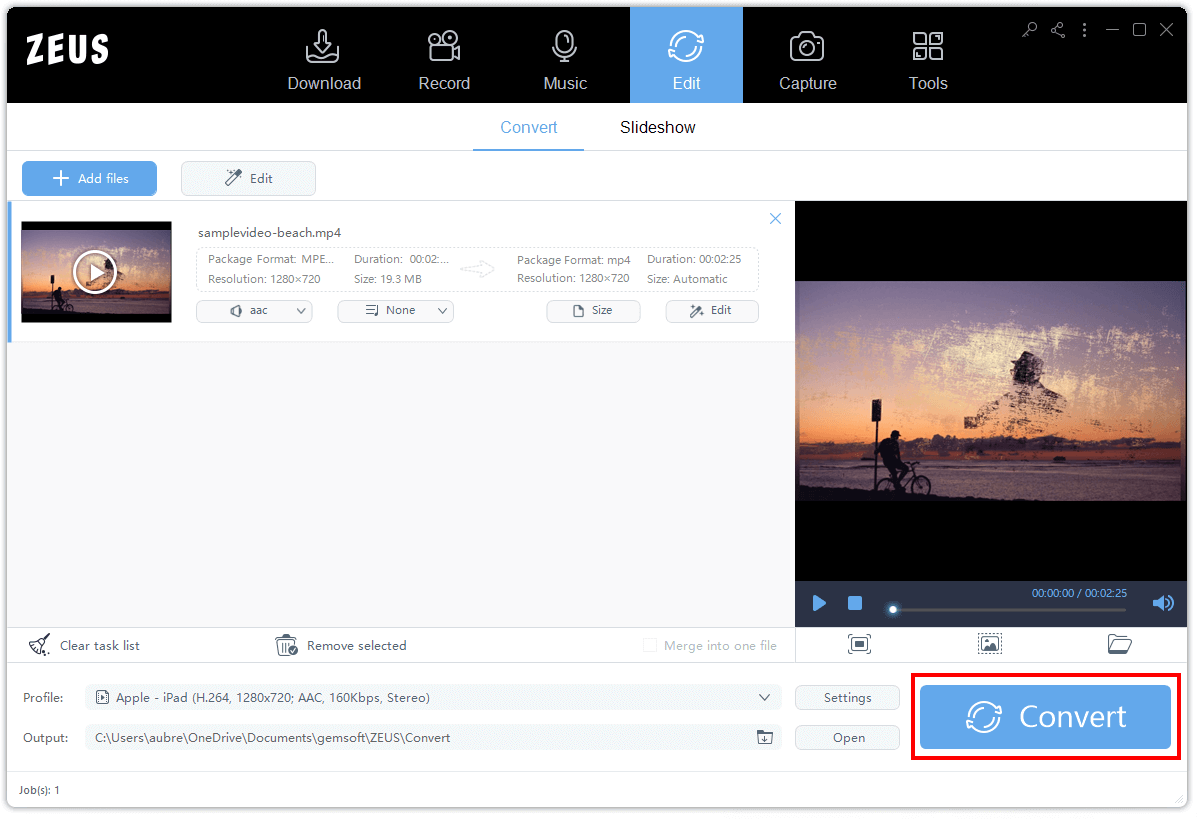 Wait for the video to be converted successfully.
Once done, you will see a small box that appears on your screen that indicates converting is finished.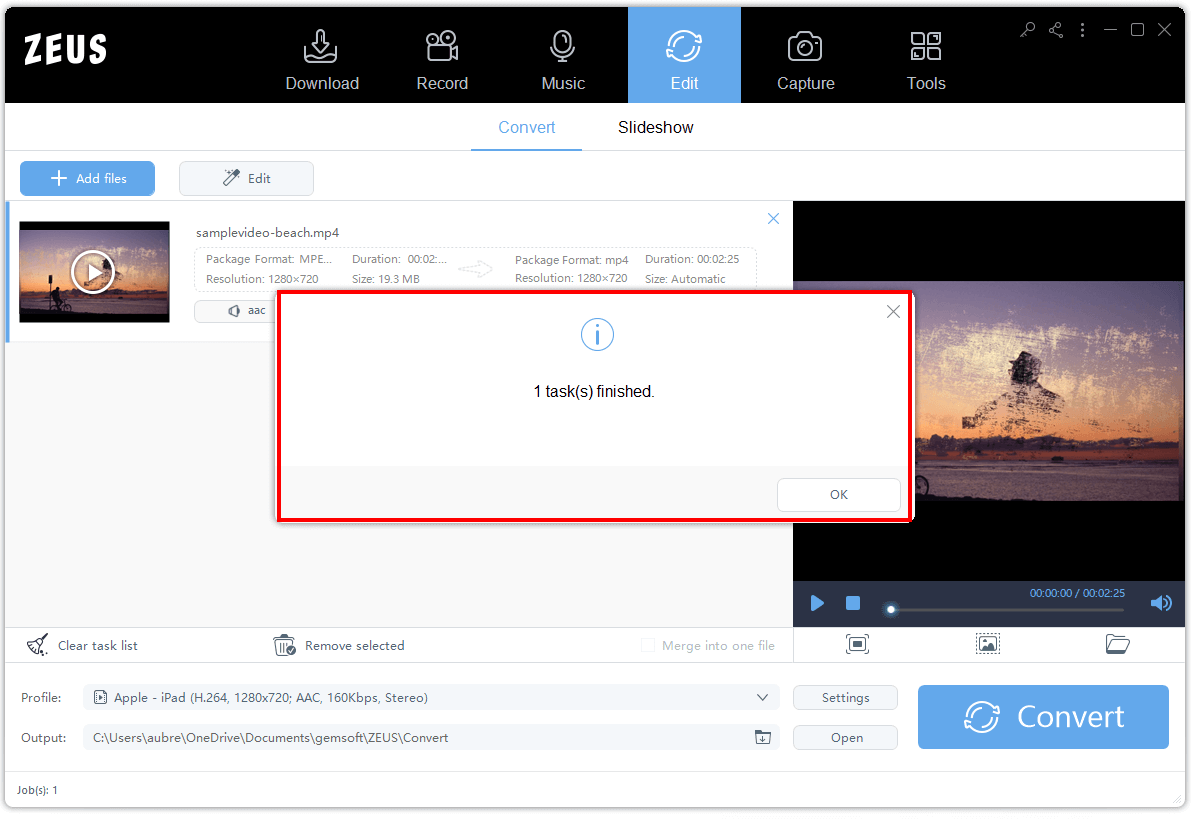 Conclusion
It is such a relief if you have a reliable tool like the ZEUS EDIT software if you want to convert MP4 to iPad format. Aside from conversion, this tool is also great when it comes to downloading, recording, and video editing. It has a bunch of features and wide options to choose from. So, try and get this tool now!