Quick Kuki Kaidan – Comedy Video Download to PC (2022)

Aside from the attractive tourist spots, Japan is also known where people love to smile and laugh. The comedy programs the country produced are unique and hilarious which makes it impossible to contain laughter. So better embrace the silliness, smart, and surreal comedy humor Japan has.
When you talk about comedy and entertainment skills, Kuki Kaidan will surely pop up in your mind. It is a Japanese comedy duo that belongs to Yoshimoto Kogyo Co., Ltd. Due to their comedic skills, they have recently won in the King of Conte 2021 contest sponsored by TBS Television. To catch up with their comedic performances, you can stream on their YouTube Channel namely the "Air staircase channel". For PC offline streaming, you can easily do Kuki Kaidan – comedy video download from YouTube through ZEUS BUNDLE LITE.
Download ZEUS BUNDLE LITE now by clicking the button below!
ZEUS BUNDLE LITE is like a one-stop shop for multimedia solutions. It is packed with multiple features with advanced and flexible functions. As an alternative for downloading, this software also offers a screen recording tool to easily get a Kuki Kaidan comedy video download straight to your PC.
Method 1: Copy and Paste URL to Do Comedy Video Download
Step 1: Set Download Type
Launch ZEUS BUNDLE LITE and open the "Download" menu screen. Then set the download format by clicking the download type icon and choose your preferred download type. By selecting the "Audio", it will allow you to do Kuki Kaidan comedy video download to MP3. To download a video file, select the "Video" option.
Step 2: Copy the video URL
Through your PC browser, go to the Kuki Kaidan Youtube Channel and select your preferred video to download. Once selected, copy the URL on the top address bar.
Step 3: Paste the copied video URL
Then proceed to the "download" menu screen and click the "+Paste URL" button. Then the video will be automatically processed for download. You can check its download progress under the "Downloading" tab.
Step 4: Video download is completed
Once the download is completed, the downloaded file will be transferred automatically under the "Completed" tab. To check the location of the downloaded video on your PC, just right-click the video file and select Open Folder.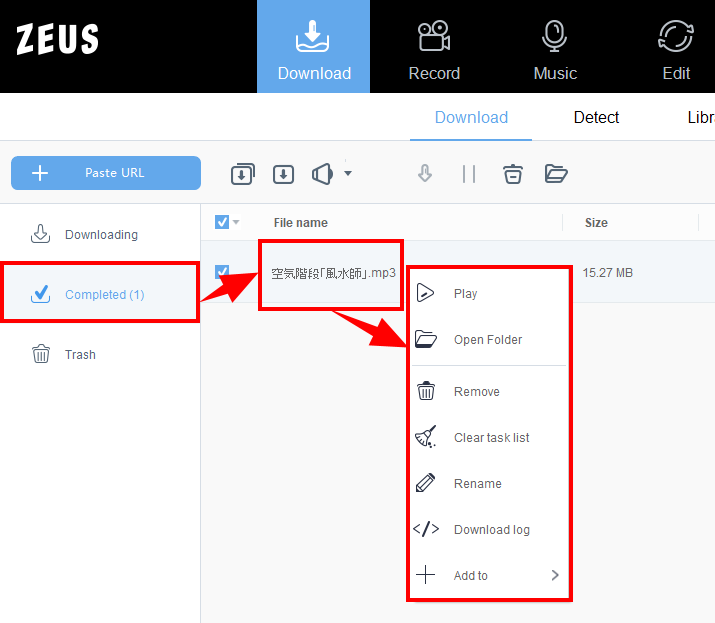 Method 2: Use Screen Recording as Alternative to Comedy Video Download
Step 1: Open Kuki Kaiden YouTube Channel and select a video to record
Using your PC browser, go to the YouTube website and open the Kuki Kaidan Youtube Channel. Then select a video to record.
Step 2: Set the sound source
Before you start recording, set first the sound source under the "Record" menu screen. Then click the "Sound Source" button beside the "Record" button. A list of options will drop down for your selection. To record a video, it is recommended to set the sound source to "System Sound" to record only the sound coming from your PC.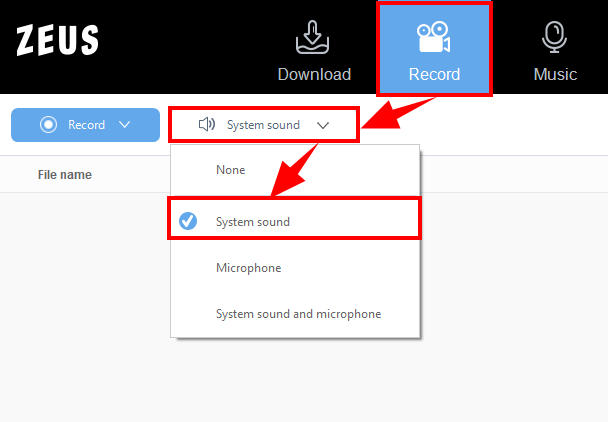 Step 3: Set the recording mode
Then set the recording area by clicking the "Record" dropdown button under the "Record" menu screen. A list of recording modes will drop down for your selection such as Fullscreen, Region, etc.
In this example, we will use the "Region" recording mode.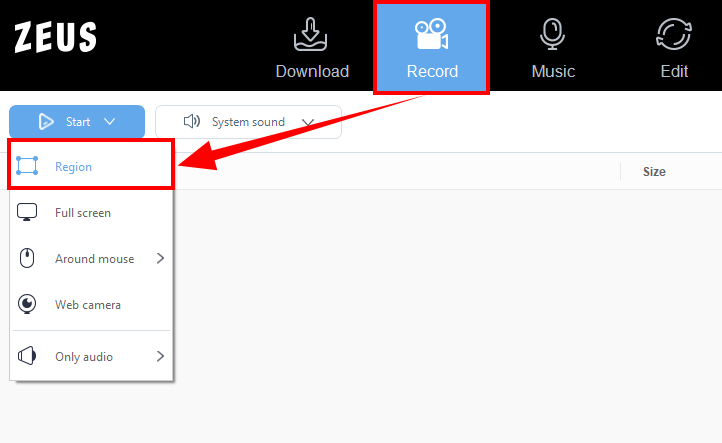 Step 4: Start Recording
Once the recording area is selected, a countdown will automatically pop up indicating that the recording will start. After the countdown is finished, a recording control toolbar will pop up where you can Pause or Stop the recording if necessary. Then play your Kuki Kaidan comedy video to have it recorded.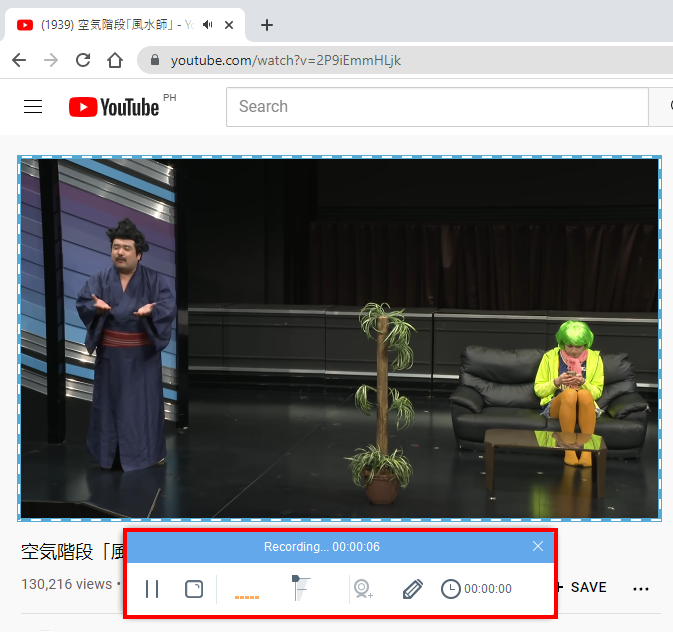 Step 5: Record complete
When the recording is completed, it is automatically listed under the "Record" menu screen. You may right-click the recorded file to see more options such as Play, Convert, etc.
Conclusion
While watching the comedy performances of Kuki Kaiden, you couldn't help but shed tears of laughters. It gives remedies to any person's loneliness and stress as it brings positivities for individuals. If you're looking to save their funny videos on your PC, ZEUS BUNDLE LITE got your back!
Through its copy and paste URL function, you can easily get a grasp of your favorite videos. Due to the software's flexibility, it also offers screen recording tool as alternative for Kuki Kaidan comedy video download function. It's impressive how you can do so much in just one software. Other than YouTube, it also allows saving videos from other online video streaming sites like Dailymotion, Bilibili, Nicovideo, etc.