Quick Get Around to CCTrax Music Download Alternative (2022)
One of the music sites with easy navigation and cleaner style is CCTrax. It is very appealing and knows how to catch the attention of its viewers. One of its best strategies is that all the latest music releases are featured in the main page. Through this, users can instantly be updated on the newest release.This music site also has a nice layout with information like rating, label, cover art, title, and artists which are all readable with a professional font. CCTrax is also a home for those aspiring artists who want to share their music. Why? This is because CCTrax allows artists to promote their music for free and protect their rights as well.
Heading on to the music media player, the full album is displayed which can be downloaded in a Zip file format. For a specific download, users can also select a specific music to download from the tracklist. Depending on the user's preferences, some music files are not available to download. The best alternative to get around CCTrax music download is by using a third-party tool to help you ease the way of downloading.
Download ZEUS MUSIC through the download link below and enjoy grabbing music!
Introducing, ZEUS MUSIC, a tool that you can use to save Creative Commons audios. Through its advanced feature in recording music, it is way easier now to grab songs for offline purposes. It provides different audio formats like MP3, WAV, and AAC, and the output quality is far better than other recorders out there.
Steps on How to Record CCTrax Music
Step 1: Go to the "Music" tab
Launch ZEUS MUSIC and under the "Music" menu, you can see all the available features that you can use.
Step 2: Specify the Sound Source
Select the "System Sound" by clicking the icon as shown below, to extract the music from CCTrax for clearer output. You can also choose to record both system sound and microphone to overlay your voice or microphone only if preferred.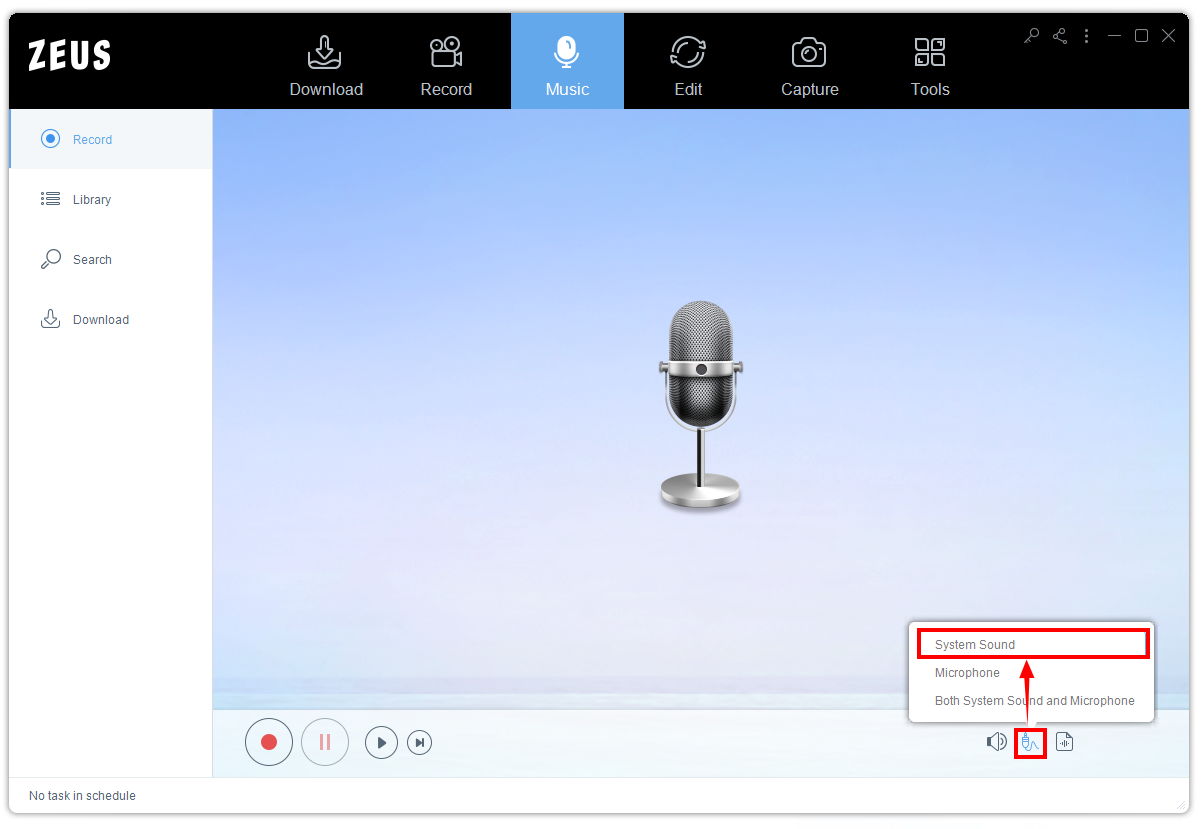 Step 3: Start Recording CCTrax music
Open the ZEUS MUSIC then click the "Record" tab.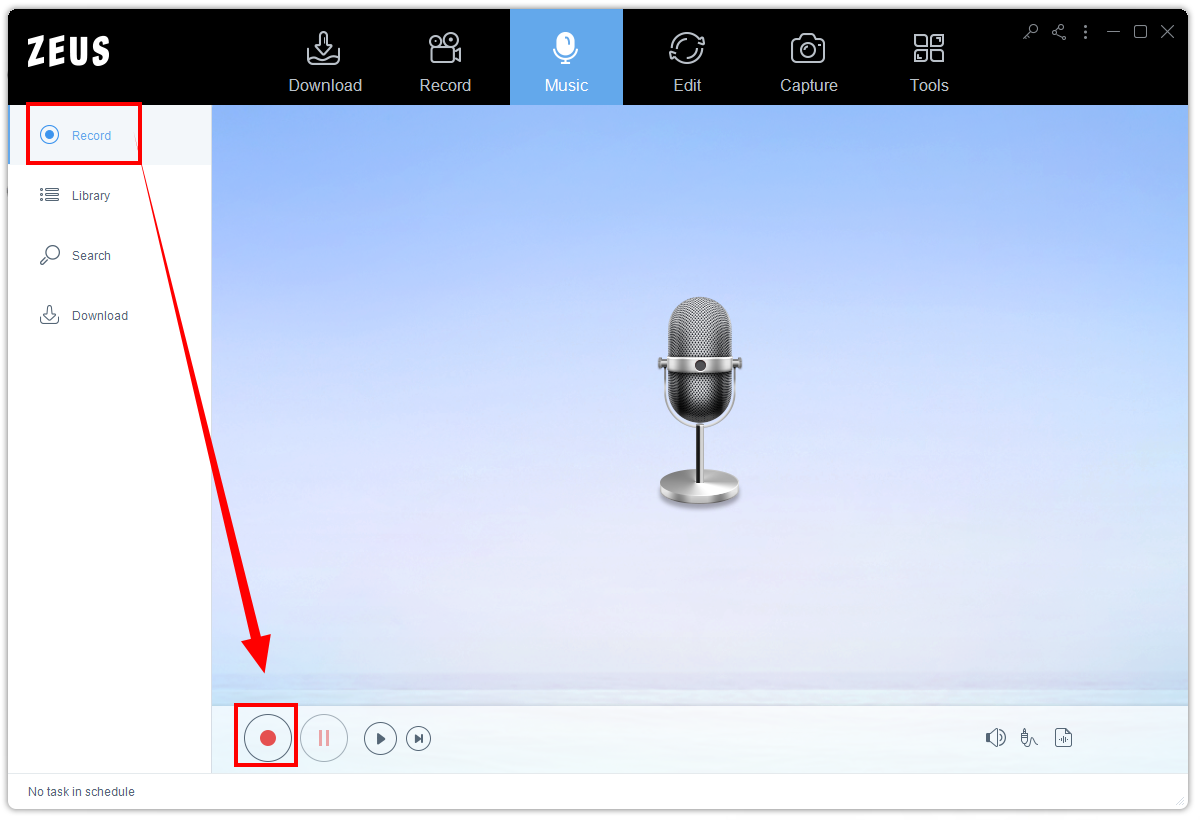 Then, go to the CCTRAX website and play the music you want to record.
Click the "Pause" button to halt the recording or click the "Stop" button to end the recording once done.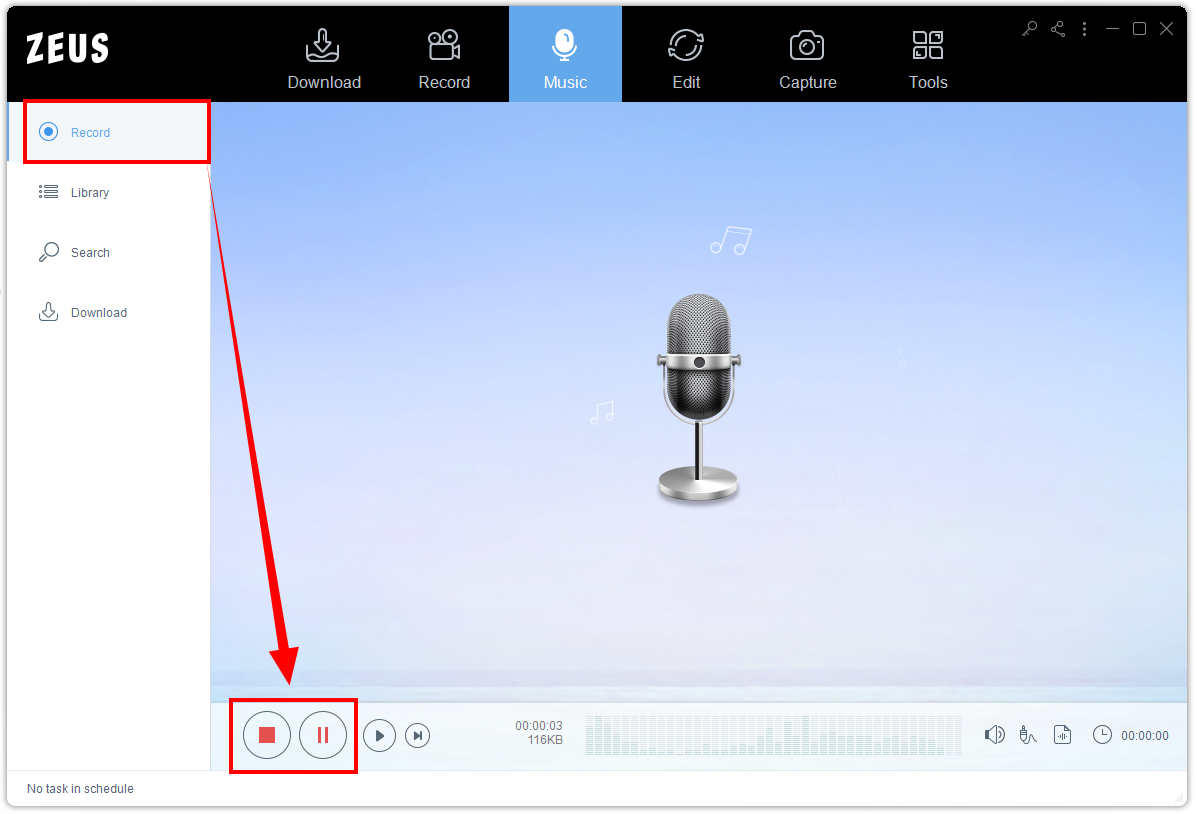 Step 4: Open the recorded music
Once the recording is done, the recorded file will automatically be added to your recording list. Right-click the file to see more options like Play,Edit, ID3 Identify, Burn to CD, etc.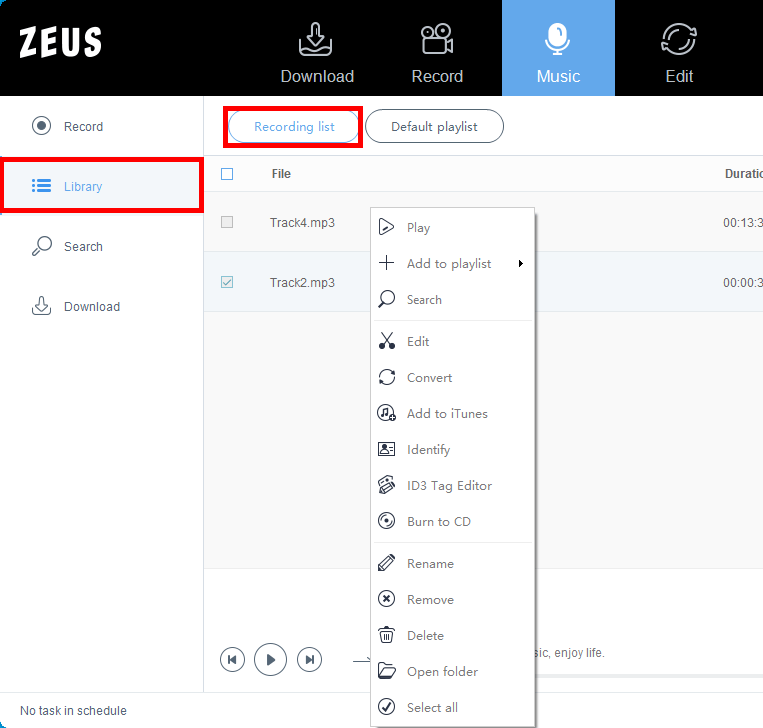 Conclusion
CCTrax offers better audio quality than other streaming websites in FLAC and MP3 formats. It didn't fall short in providing a visually appealing and clean website and most of all, highly usable. It is very straightforward and functions are easily discovered. Be mindful that CCTrax audios are a creative common license and you can't use them without giving credit to the uploader.
Since the download option is not available for all of its music contents, it would be helpful to have a tool that can help work around with CCTrax music download in a much easier way.
ZEUS MUSIC is the perfect tool for you. It is reliable and powerful enough to help you grab music from CCTrax. It can also help you save music from different music sites like Spotify, SoundCloud, BandCamp and WorldStarHipHop. Moreover, this tool can also perform video downloading and recording, perfect for music videos.