Two-Ways on How to Use Bilibili Downloader on Windows PC (2022)
When it comes to anime streaming, Bilibili should be your top destination. It provides unique features and content, unlike the other streaming platforms. This streaming site focuses mainly on "ACG" or commonly known as "Anime, Comic, Games" particularly Japanese anime, manga, and video games.
Aside from its great anime content, Bilibili is also popular for being a social-focused video platform. Most users, especially the youth are getting the hype of its video commenting feature called Danmu or bullet screen comment. This feature is very unique which allows users to send a quick comment on a particular time frame. The comments will shoot from the side of the video covering the contents like a bullet. You may also turn off this feature under the video player. If you rather prefer to watch the anime video offline, the most recommended solution is to use a Bilibili downloader tool.
Download ZEUS BUNDLE LITE now by clicking the button below and enjoy streaming!
The best Bilibili downloader tool you can use is the ZEUS BUNDLE LITE. It's an ultimate all-in-one package for all multimedia solutions including its Bilibili video downloader for HD offline streaming. Same with Bilibili, this software is versatile too as it offers multiple ways to download and save Bilibili videos on your Windows PC.
Method 1: Copy and Paste URL
Step 1: Copy URL to download Bilibili video
Navigate to the Bilibili website on your browser and open your preferred anime video to download. Copy the video URL located at the top website address bar.
Step 2: Paste URL to download Bilibili video
Paste the copied video URL by clicking the "Paste URL" button under the "Download" menu. The video will then be processed for downloading. You will see it added automatically in the "Downloading" tab.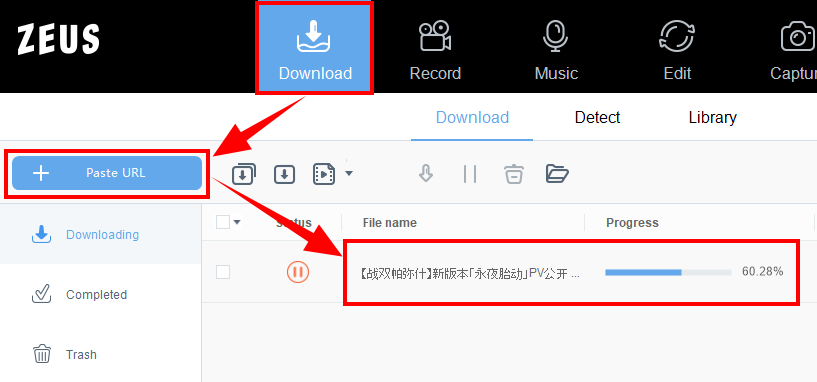 Step 3: Download complete
After the downloading process is complete, go to the "Completed" tab to check the Bilibili videos download. Right-click the video file to see more options.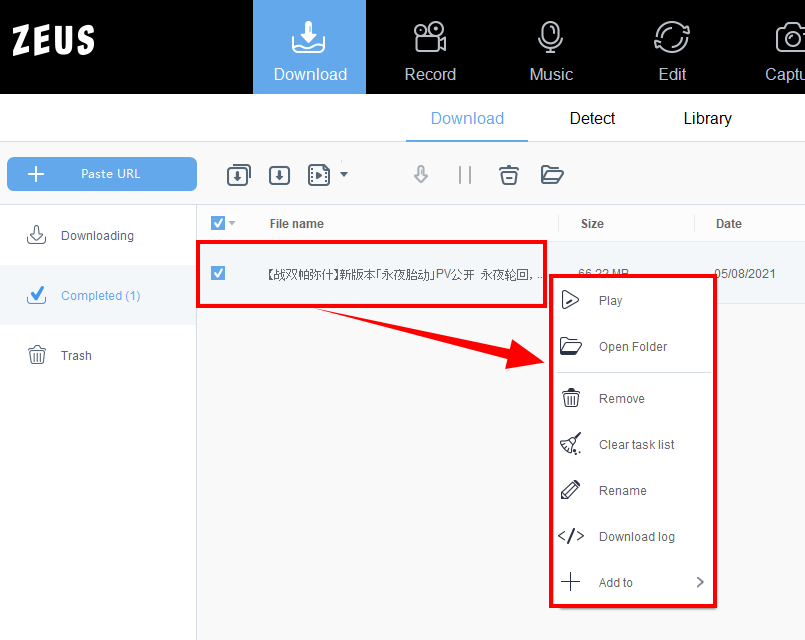 Method 2: Record Bilibili Anime Videos
Step 1: Set the recording area
To record the video, just click the "Record" menu and select the recording area by clicking the "Record dropdown" button. Using the ZEUS BUNDLE LITE you can choose from the available recording area options such as Fullscreen, Region, or Audio only. Once the recording area is selected, a countdown will appear indicating that the recording will start.
In this example, we will use the recording area by Region.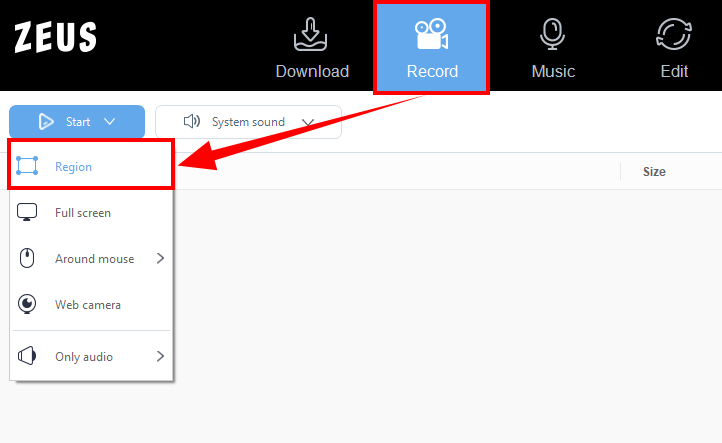 Step 2: Start recording the anime video
After the countdown, a small box of recording options will pop up. Click pause or stop if necessary.
Step 3: Open the recorded anime movie
Once the recording is done, the recorded file will automatically be added to your record list. Right-click the video to see more options available such as Play, Remove selected, Clear task list, Rename or Open the folder. Select "Open the folder" to check and open the file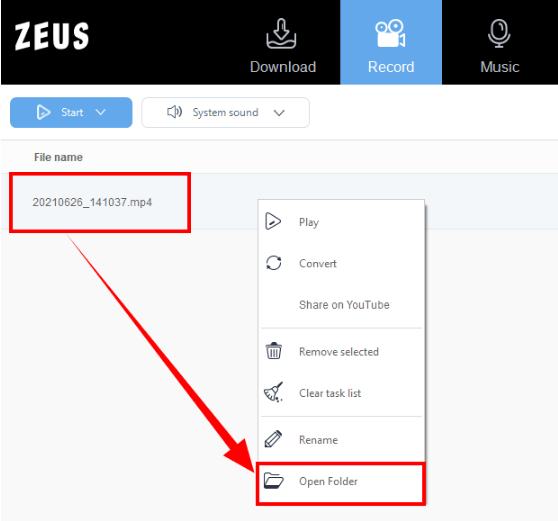 Conclusion
Bilibili started in the year 2009 as a website that focuses specifically on sharing anime pictures and videos. As the years passed, it expanded to include different categories such as mobile gaming, advertising, e-commerce, and many more. Most users especially the youth preferred Bilibili because of its lively environment and versatile functionalities including its popular "Danmu" or bullet screen comment feature. Since Bilibili doesn't have options available to download videos, downloading is only possible through the help of a Bilibili downloader for video streaming offline.
ZEUS BUNDLE LITE is the best in this field! It provides several options to grab anime videos like video downloading or video screen recording. Just by copying and pasting the Bilibili video URL, you can instantly have your favorite anime videos on your local PC. Also, it is impressive how its screen recording can add customizations making the recording flexible. Furthermore, this software doesn't limit its functions to recording Bilibili videos but can also download from other 1000+ anime sites. You can also enjoy its many added features like Music download, ID3 Tags, Speech Recording, and more.