Learn How to Convert 9anime to MP4 in Just 3 Simple Steps (2022)
9anime.city, 9animes.org. 9anime.zone, 9anime-tv.com, 9anime.world, 9anime.to, 9animetv.su, whatever 9anime domain link you are using, any anime lovers out there know that this website is popular for good reasons. Aside from its comprehensive list of the old and newest anime release, it is also one of the rarest streaming sites with tolerable ads appearances and zero buffer media stream.
Although 9anime provides the best streaming experience online, there are still instances where internet connection is not available. It is fortunate for rich countries to have fast-speed internet connections, however, for third-world countries, this may not be the case. If so, it is highly recommended to grab and convert videos from 9anime to MP4. The best way to do this is to use a screen recorder tool to record anime videos and automatically save it to MP4 which is a universally used format that is compatible with most devices.
Download ZEUS RECORD now to start your anime recordings!
ZEUS RECORD can do all of that in just 4 simple steps. Through its user-friendly interface, everything can be done quickly with more additional functions like its live annotation feature. Through this feature, users can add customizations while recording such as add texts, shapes, arrows, etc.
Steps on How to Screen Record 9anime Videos
Step 1: Set the recording area of the anime
To record the video, just click the "Record" menu and select the recording area by clicking the "Record dropdown" button. Using the ZEUS RECORD, you can choose from the available recording area options such as Fullscreen, Region, or Audio only. Once the recording area is selected, a countdown will appear indicating that the recording will start.
In this example, we will use the recording area by Region.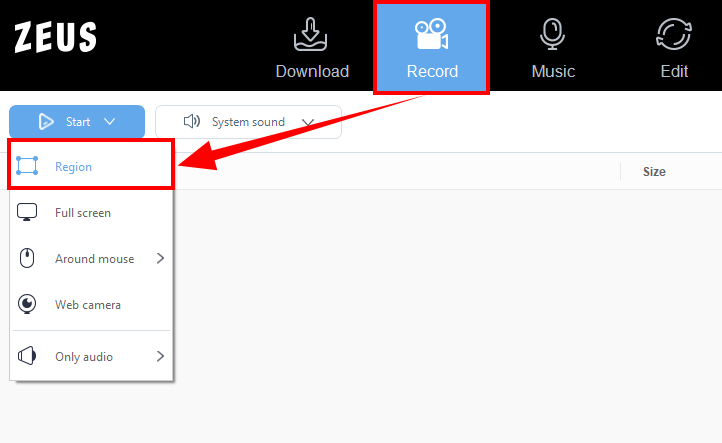 Step 2: Start recording your anime
After the countdown, a small box of recording options will pop up. Click pause or stop if necessary.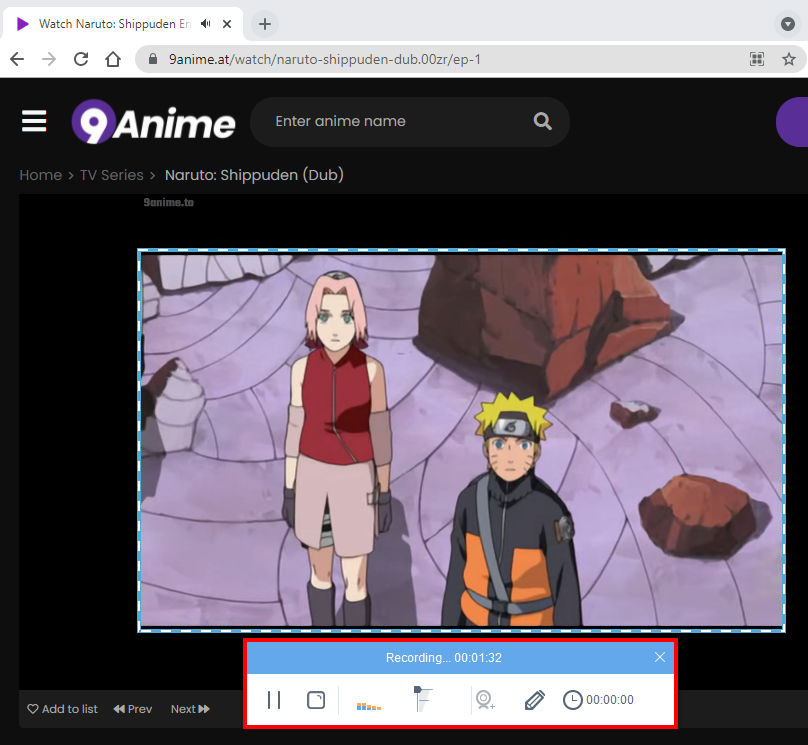 Step 3: Open the recorded Anime
Once the recording is done, the recorded file will automatically be added to your record list. Right-click the video to see more options available such as Play, Remove selected, Clear task list, Rename or Open the folder. Select "Open the folder" to check and open the file.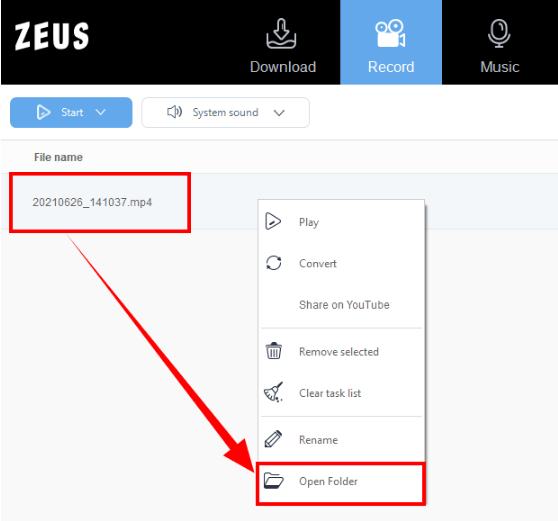 Conclusion
Streaming online is great, however, having your favorite 9anime videos on your local PC gives many conveniences. In case the 9anime domain you are using gets shut down, users will no longer have to worry since you have your backup on your PC. Also, you can enjoy unlimited playbacks and easier access whenever and wherever you are.
ZEUS RECORD provides the best solutions for easy conversion of videos from 9anime to MP4 through its advanced screen recorder tool. Users can also add customizations while recording or take advantage of its many added features such as Music download, Voice recording, etc. This software is not limited to 9anime to MP4 downloading but can also download videos from other 1000+ anime sites.