Highly Requested TikTok Converter to MP4 Tool (2022)
While TikTok is on the rise, MP4 downloaders are as well. The videos on TikTok are usually short so it's not a surprise when people download videos from there just to get short clips for entertainment or fair use for commentary video content. A lot of people find it easier to have a Tiktok converter tool to save videos from the website. There are indeed a lot of TikTok video downloader tools out there. If you're looking for a highly suggested and versatile TikTok converter to MP4 tool, ZEUS RECORD is here to help you so don't look further! In this article, you will be guided on how to use ZEUS RECORD – TikTok video converter to MP4 tool through the screen recording method.
Try ZEUS now by downloading the software below!
ZEUS RECORD is multi-functional software that can record and capture your screen. Use this highly rated screen recorder to screen capture and save TikTok clips directly to your PC. With the ZEUS screen record capability, you may pick from a range of simple recording options, such as choosing the area by region, full screen, utilizing a web camera, or recording around the mouse pointer. It also has a live annotation tool for adding subtitles or highlights while recording.
How to Screen Record using ZEUS RECORD for TikTok Converter to MP4 Tool
Step 1: Prepare TikTok Video
Navigate to the TikTok website and open the video you want to record.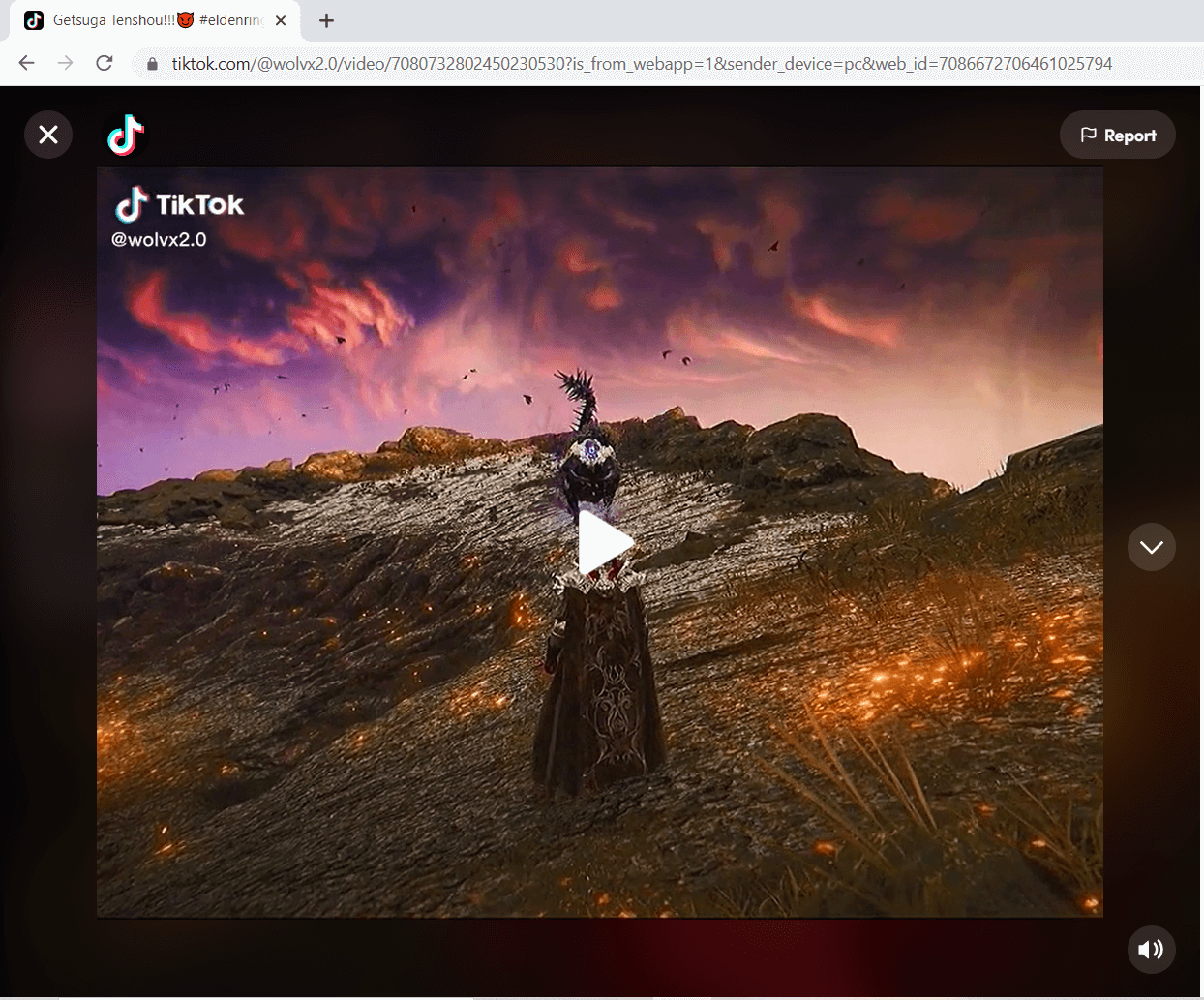 Step 2: Select Recording Mode
Launch ZEUS then go to the Record" function menu screen. Then click the "Record" dropdown button to see all available recording modes such as Region, Fullscreen, Around mouse, or Web camera.
In this example, we will use "Region".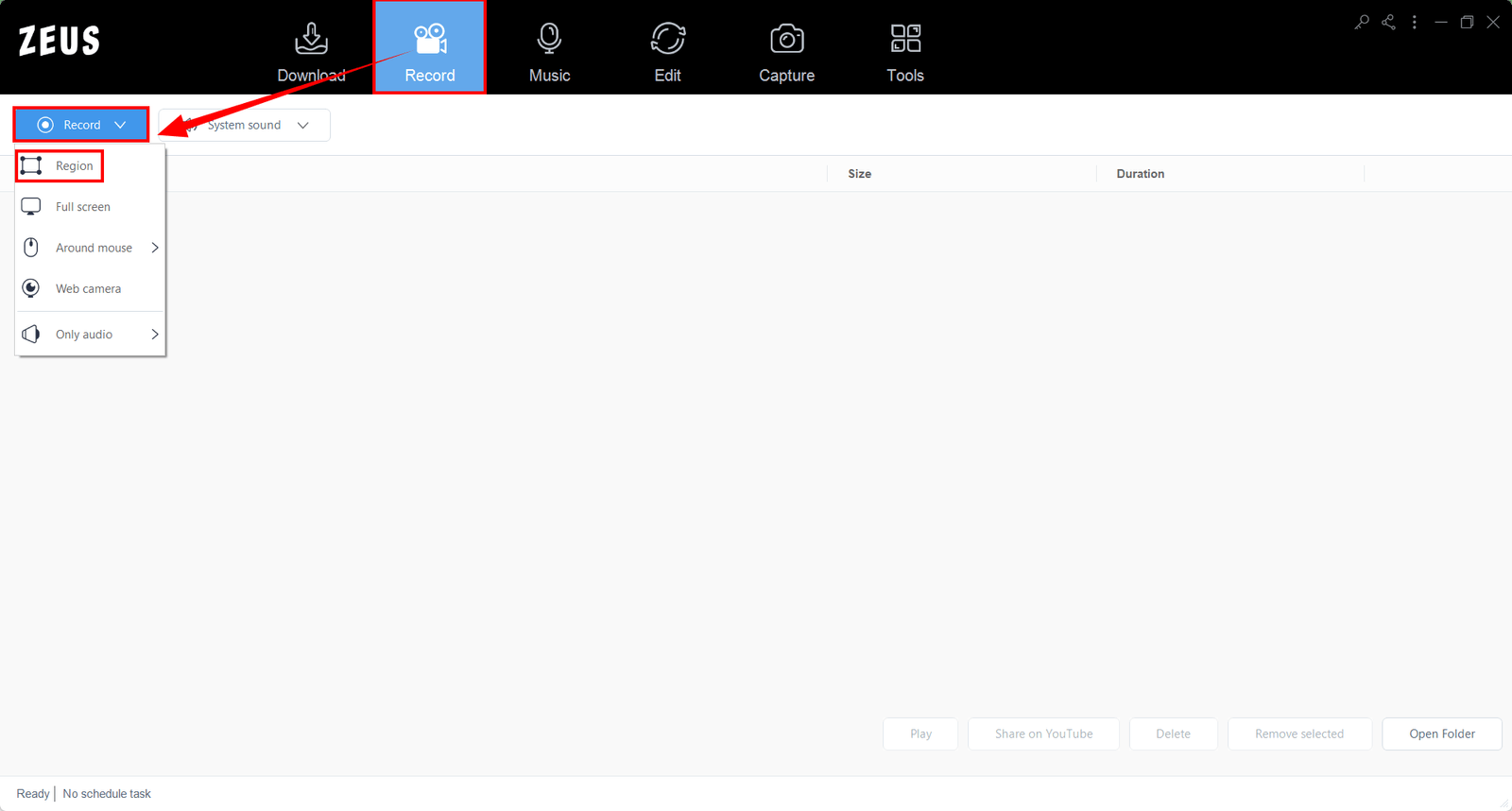 After selecting "Region" for your recording mode, return to the TikTok video and select the area you want to record.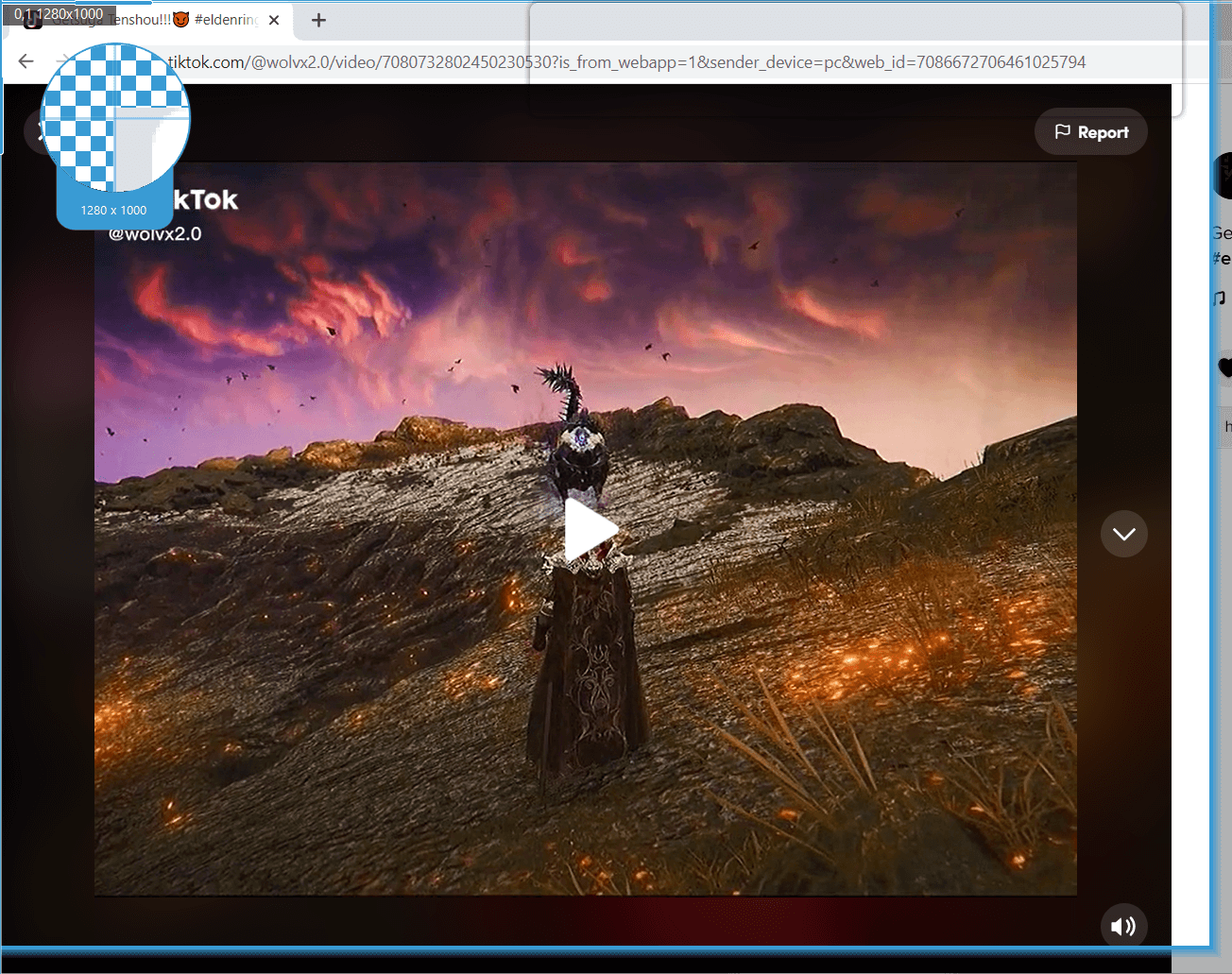 Step 3: Prepare to Start Recording
A resolution adjusting tool will pop up so that you can customize the part you want to include in the recording. Click "OK" if satisfied with the video resolution.
Another pop-up window will appear, alerting you to be ready to record. Click "OK" and then a countdown will begin, indicating that the recording will start when it reaches 0.
Step 4: Start Recording!
Your recording has begun and the recording toolbar will show up.
Note: You can pause the recording when necessary, stop when finished recording, click the webcam icon to enable the front camera, or click the pencil icon to annotate.
Step 5: Recording Complete
Once you're done recording, click the "Stop" button to end the recording. Go back to ZEUS to check your recorded video. Manage your recorded video by right-clicking to see other options such as Play, Convert, Open Folder, and others.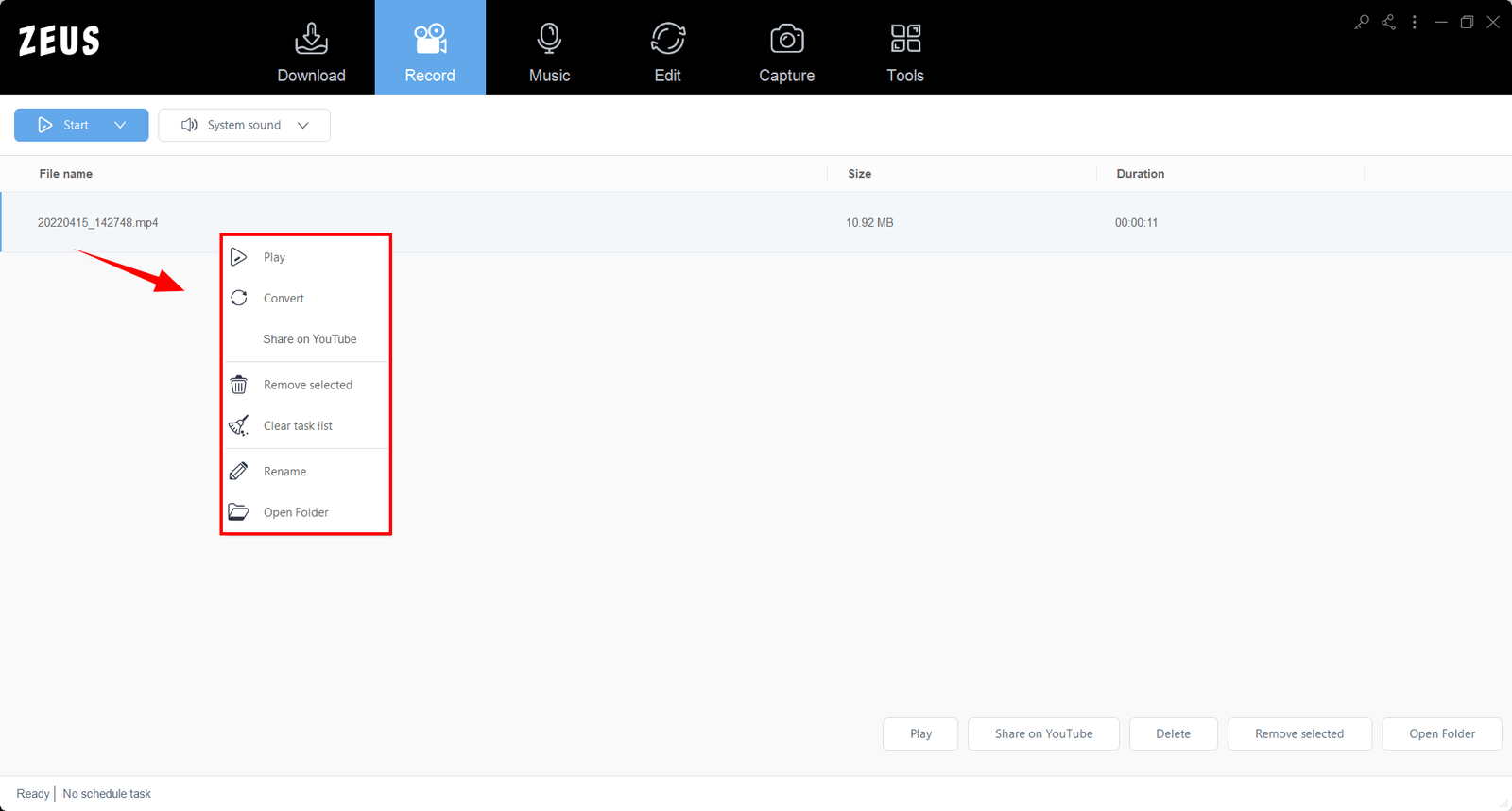 Alternative: VideoPower RED as TikTok Converter to MP4
VideoPower RED is a fantastic and efficient TikTok to MP4 converter. Its easy software interface with tons of added features makes it one of the most competitive video downloaders on the internet, allowing you to browse and download films and audio with ease. It is suitable for all users due to its simple UI. The integrated browser allows users to automatically download TikTok videos via auto-detect. By choosing the Android and iOS browser options available in the dropdown box, it is the only optimal way it can detect TikTok videos for downloading.
Try VideoPower RED now by downloading the software below and see for yourself!
How to Download Video via Auto-Detect using VideoPower RED for TikTok Converter to MP4 Tool
Step 1: Copy TikTok Video URL
Open the TikTok video you want to download then copy the URL from the top address bar.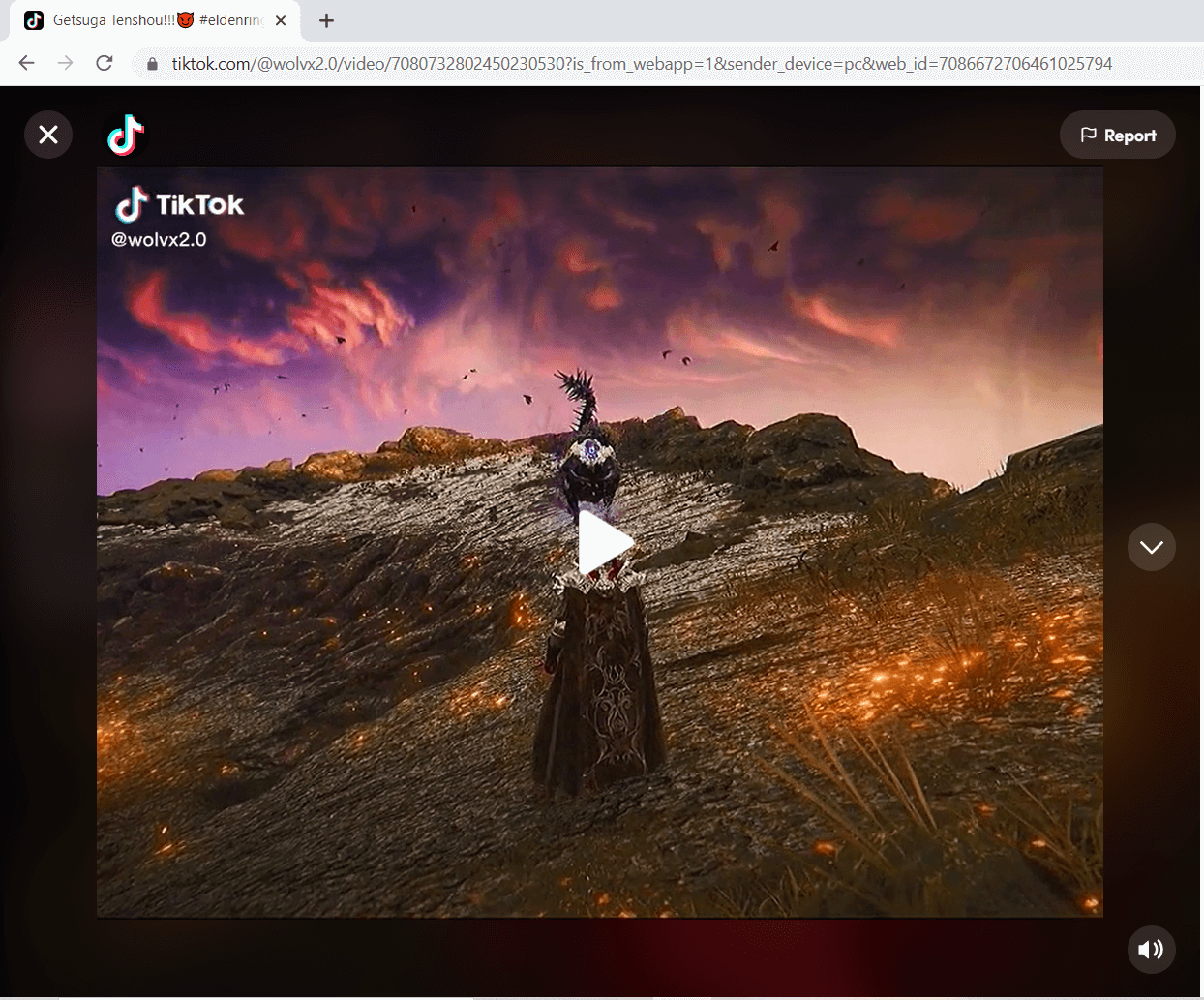 Step 2: Paste TikTok Video URL
After copying the link, switch to VideoPower RED and go to the "Detect" function screen. Paste the link on the address bar of the embedded browser. To convert the TikTok video to MP4, simply switch to the integrated browser from the dropdown list to either Android or iOs.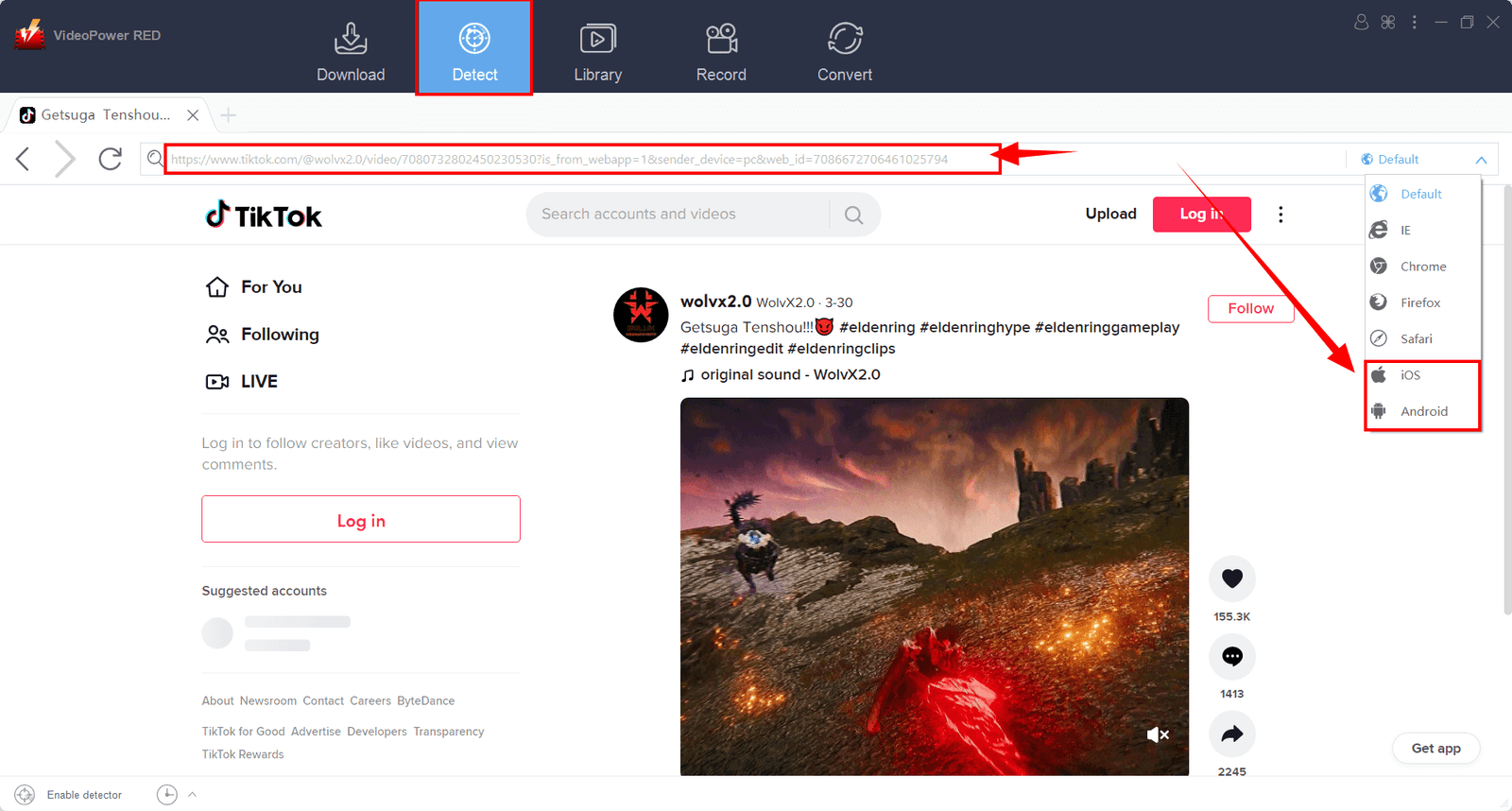 Step 3: Start Downloading!
Once detected, a popup will appear indicating that the video has been detected and started downloading.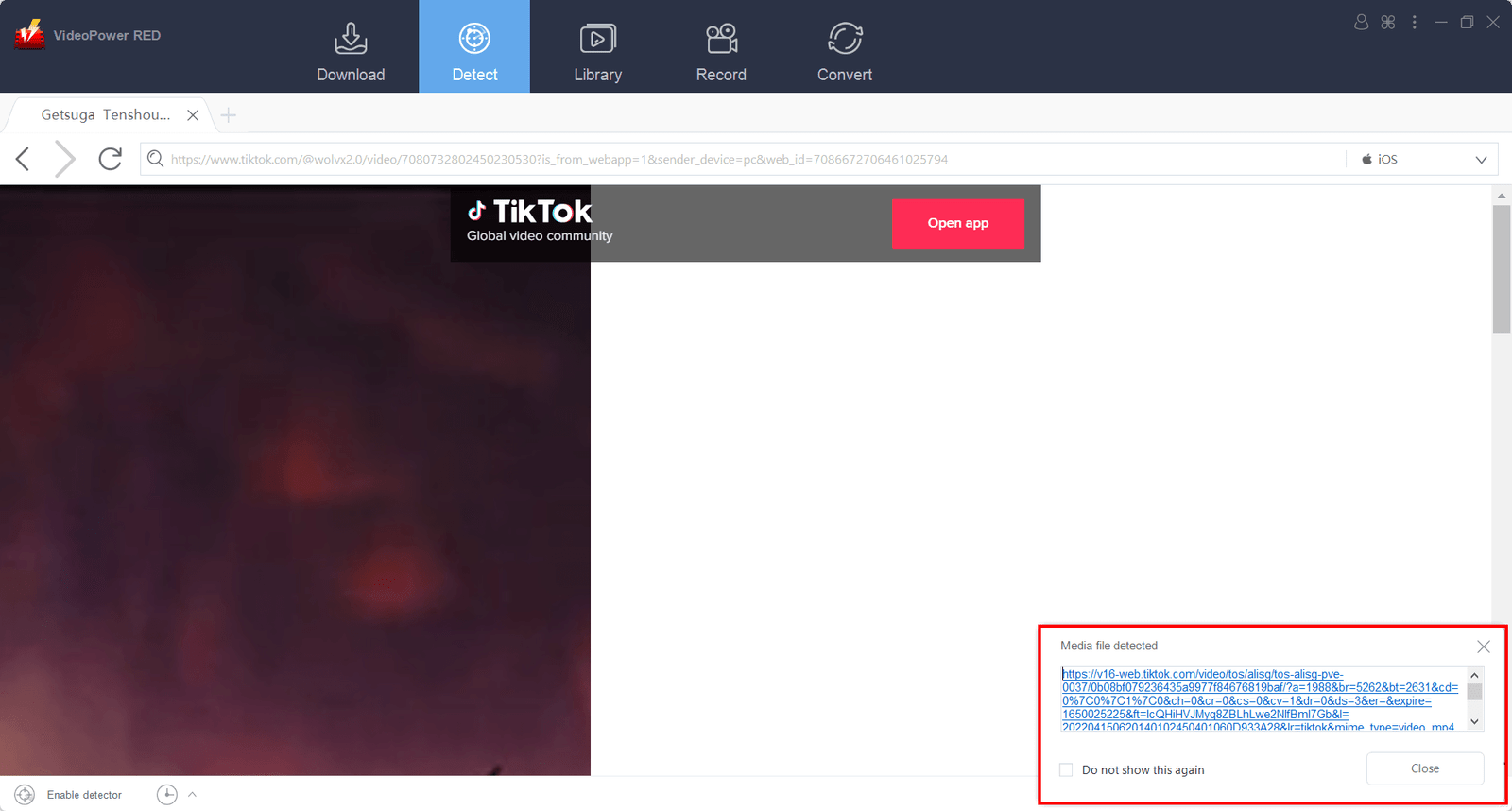 Step 4: Downloading in Progress
Switch to the "Download" menu to check on the video if it's downloading. Once it starts, wait for it to finish downloading.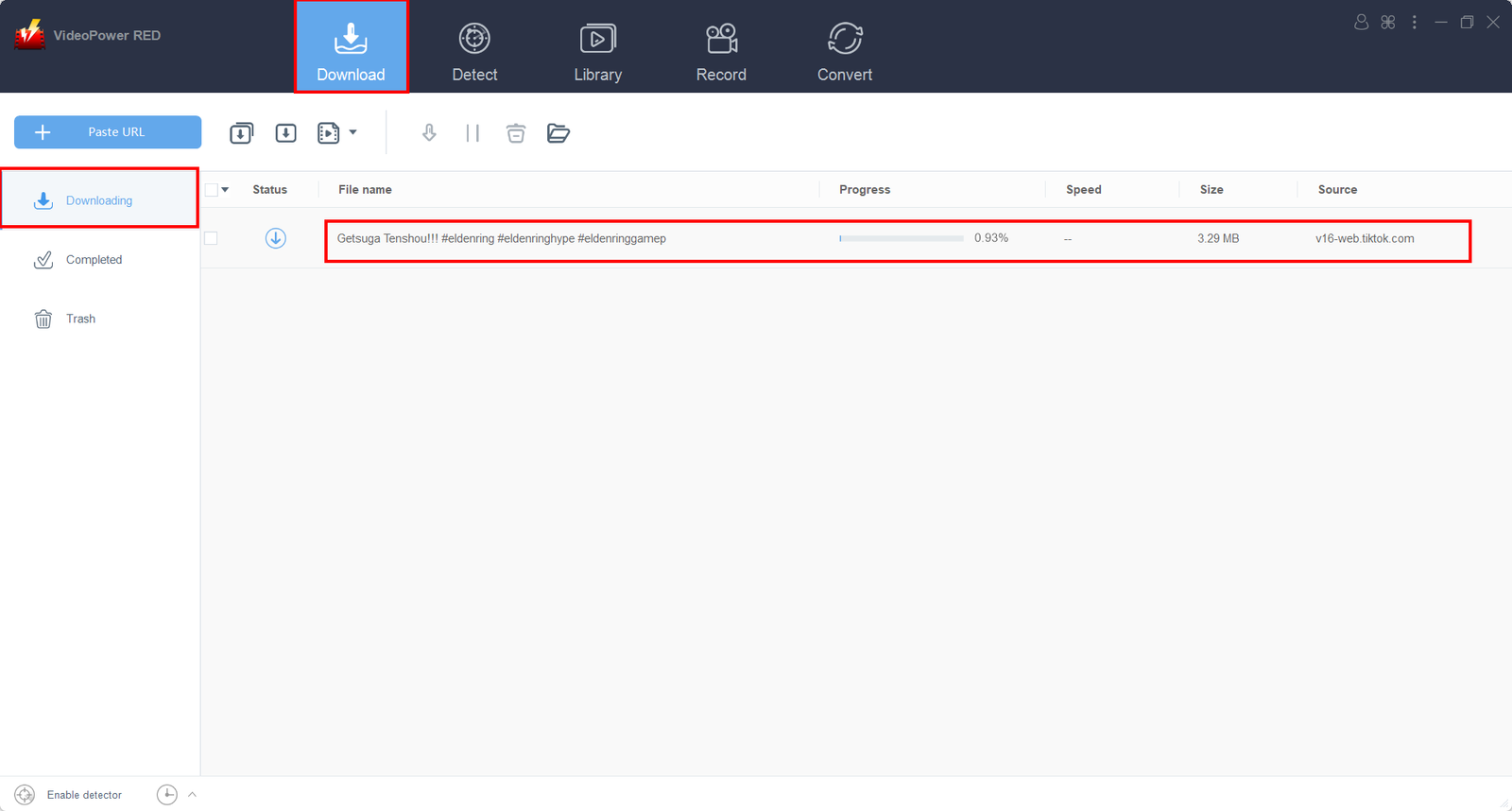 Step 5: Downloading Complete
Once downloading is finished, you can check it right under the "Completed" tab to see your downloaded video. Double click the downloaded video to play immediately or right-click to manage your file with more options.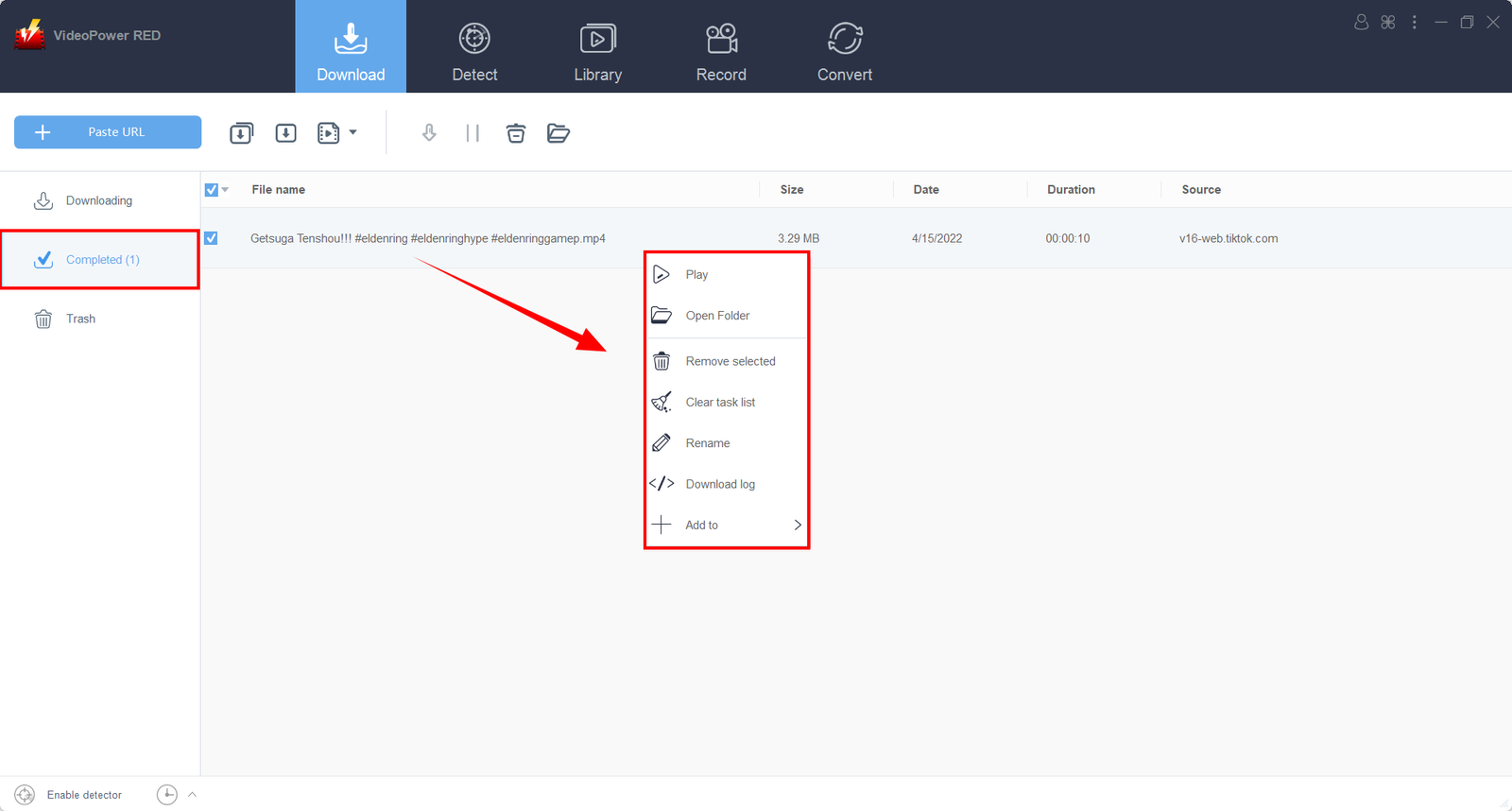 Conclusion
In a nutshell, several programs and web solutions claim to be able to convert TikTok to MP4 quickly and efficiently, but not all of them deliver. As a result, we'd be wise to familiarize ourselves with several reputable TikTok video converter to MP4 tools, you can be guaranteed the greatest TikTok MP4 video download experience on your device.
ZEUS RECORD is your way to convert TikTok videos to MP4 easily as the best and most recommended software for recording TikTok videos and save to local files for offline streaming