5 Easy Steps to Record Tokyo 03 Comedy Videos from YouTube (2022)

Tokyo03 is a popular comedy trio in Japan composed of 3 members namely, Iizuka, Toyomoto, and Kakuta. They are handled under Jinrikisha Production alongside other talents such as Ogiyahagi, Untouchable, and others. The comedy trio is known for its elaborated scenarios and excellent skills in making fun or trifle personalities. You could say that the trio combination is perfect as they portray different personalities on stage. Usually, Iizuka plays the role of tsukkomi or straightforward man while Toyomoto and Kakuta play as the funny ones.
Due to high popularity, their performances held in Japan are sold out instantly which makes it hard for fans to see them perform. You can save your tears now because Tokyo 03 has a YouTube Channel where you can easily catch up with their comedy skits. Every 30th of the month, a new Tokyo Tale video is released for streaming. If you're looking to save and record Tokyo 03 comedy videos from YouTube, using ZEUS RECORD is very helpful.
Download ZEUS RECORD now by clicking the button below and enjoy offline streaming!
ZEUS RECORD is an all-in-one software that is packed with multiple features to provide multimedia solutions. One of its main features is the screen recording where it allows you to save and record videos from YouTube. Additionally, its user-friendly interface allows a hassle-free way of recording.
How to Record Tokyo 03 Comedy Videos from YouTube
Step 1: Open Tokyo 03 YouTube Channel and find a video to record
Using your PC browser, Open the YouTube website and go to Tokyo 03 YouTube Channel. Then look for your preferred video to record.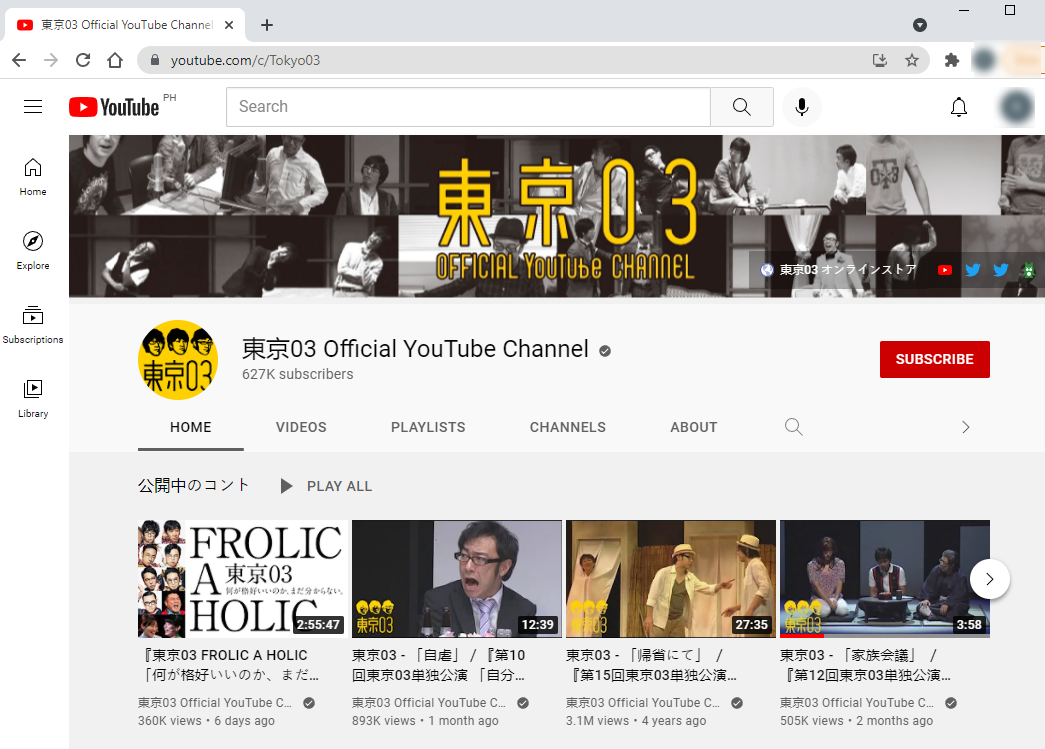 Step 2: Set the sound source
Before you start recording, make sure to set your preferred recording sound source. By default, the sound source is set to "System Sound". You can change it by clicking the "System Sound" button beside the "Record" button under the "Record" menu screen. Then a list of available options will drop down for your selection such as None, System Sound, Microphone, System Sound, and Microphone.
In this example, we will use the default sound source which is the "System Sound" to exclude external noises aside from the sound coming from the video.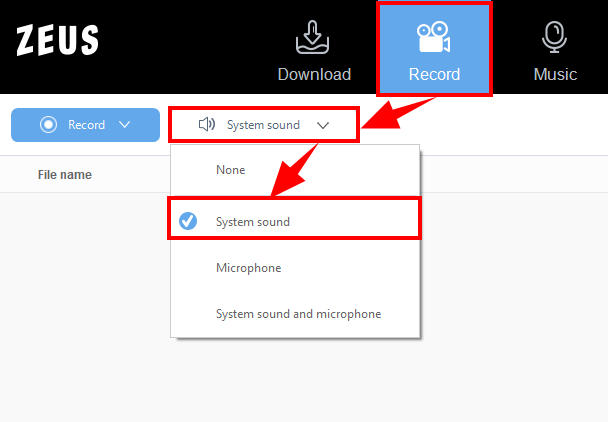 Step 3: Set the recording mode
Then set the recording area by clicking the "Record" dropdown button under the "Record" menu screen. A list of recording modes will drop down for your selection such as Fullscreen, Region, etc.
In this example, we will use the "Region" recording mode.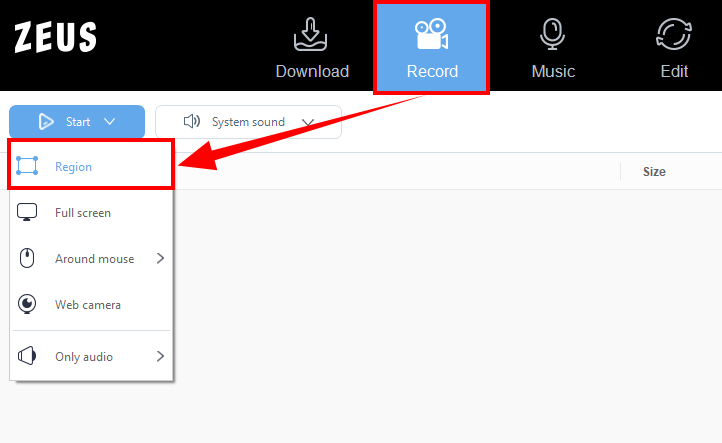 Step 4: Start Recording
Once the recording area is selected, a countdown will automatically pop up indicating that the recording will start. After the countdown is finished, a recording control toolbar will pop up where you can Pause or Stop the recording if necessary. Then play your Tokyo 03 comedy video to have it recorded.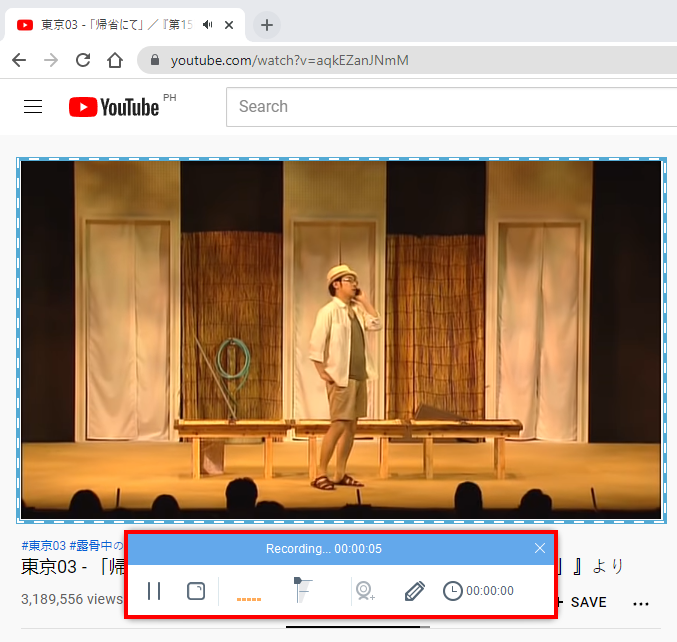 Step 5: Record complete
When the recording is completed, it is automatically listed under the "Record" menu screen. You may right-click the recorded file to see more options such as Play, Convert, etc.
Conclusion
With the fast-selling tickets of Tokyo 03, it's almost impossible to get a chance to enjoy their comedy skits. That's why being able to access their comedy videos on YouTube is like a blessing given to fans. Through it, we can turn normal occurrences into great laughter with Tokyo 03 comedy videos. By saving and recording Tokyo 03 comedy videos from YouTube to your PC, you can now easily get access to their videos at your convenience. Also, it helps to easily share them with your friends.
Thanks to the powerful features offered by ZEUS RECORD, we can now easily grab videos from Tokyo 03 YouTube Channel. Other than YouTube, this software can also record from different online streaming sites like Dailymotion, Bilibili, Nicovideo, etc.