Best Presentation Recorder for Windows PC
Whether it is for school, business, or personal, most people spent so much time and effort in making their visual presentations. But are you getting the most out of your presentations? With almost a thousand references available online, it's hard to compile it all and make it to one. Thus having a good presentation recorder will make everything easier for you in the most effective and efficient ways!
Through the presentation recorder, you can easily capture specific parts of the presentation and merge all videos into one. You can also add annotations to highlight important details or include your camera and voice for narration. The best and most recommended presentation recorder for Windows PC is ZEUS RECORD.
Using the free trial edition of ZEUS, you can record for up to 3 minutes. Expect a watermark when you record using a webcam, a scheduled task, and a real-time annotation.
ZEUS is an all-in-one multimedia solution that is packed with multiple useful features including its screen recorder tool which is also called "ZEUS RECORD". Through this feature, you can easily record your presentation on screen and add annotations at the same time. It also allows turning on the webcam and recording microphone sound for narration. Moreover, it is capable of recording in lossless quality.
How to Use the Presentation Recorder for Windows PC
Step 1: Go to the "Record" function screen
Open the ZEUS software and click the "Record" function menu.

Step 2: Set the audio input
On the "Record" function screen, click the "Audio input" button to select a sound source. By default, the audio input is set to "System sound".
If you prefer to add narrations while recording, it is recommended to set the audio input to "System sound and Microphone".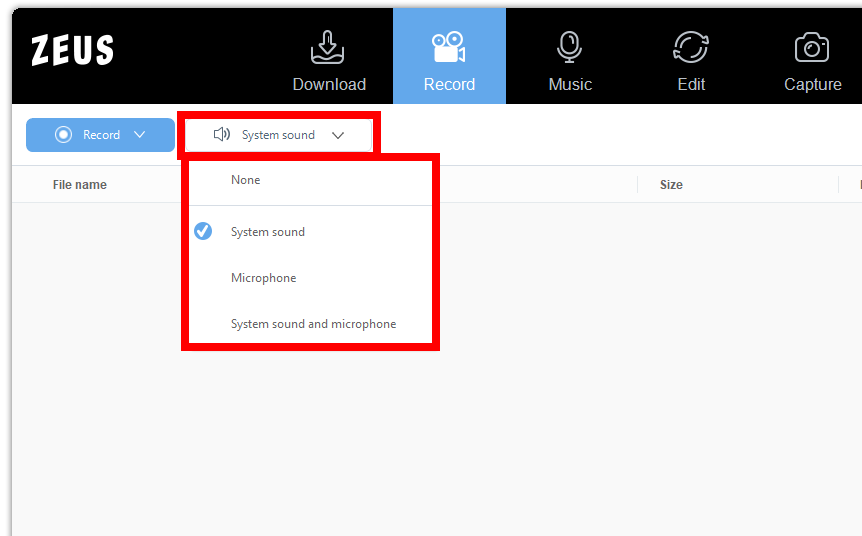 Step 3: Choose a recording mode
To begin the recording, you need to choose a recording mode first. To do this, click the "Record" button beside the audio input and select your preferred recording mode from the dropdown list.
In this example, we will set the recording mode to "Region".

Step 4: Select a recording area
Drag the pointer to select a recording area.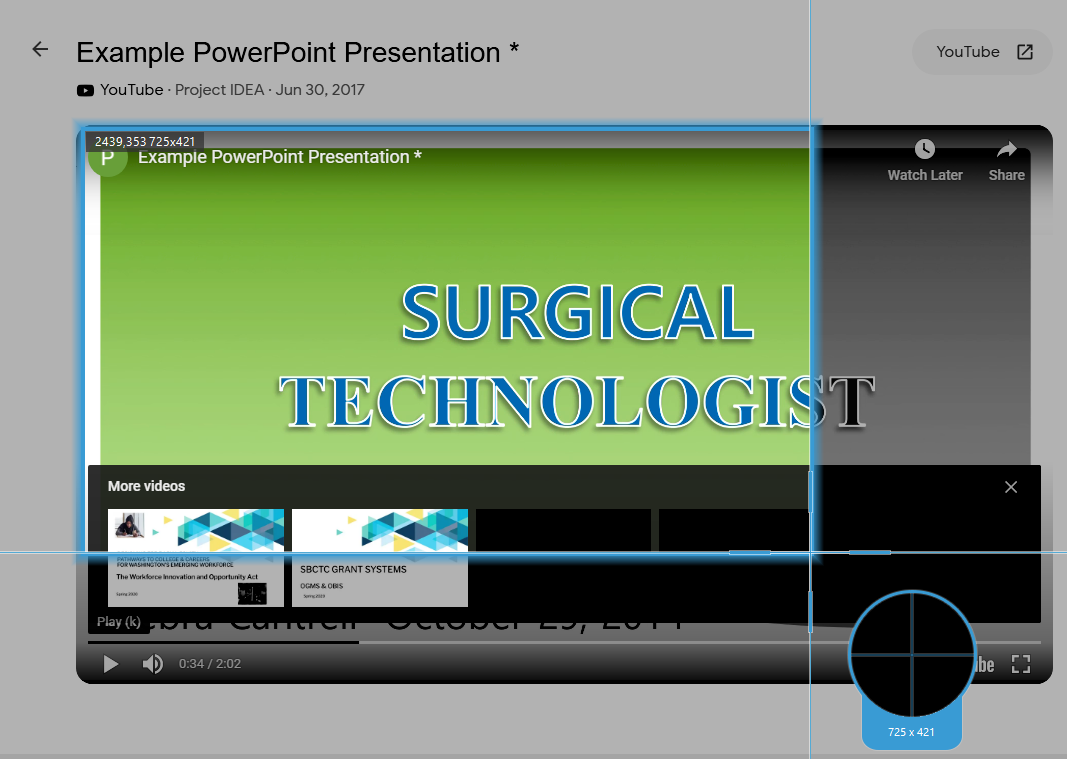 Step 5: Begin the presentation recording
A confirmation will prompt asking if you are ready to begin. If ready, click "OK" to proceed.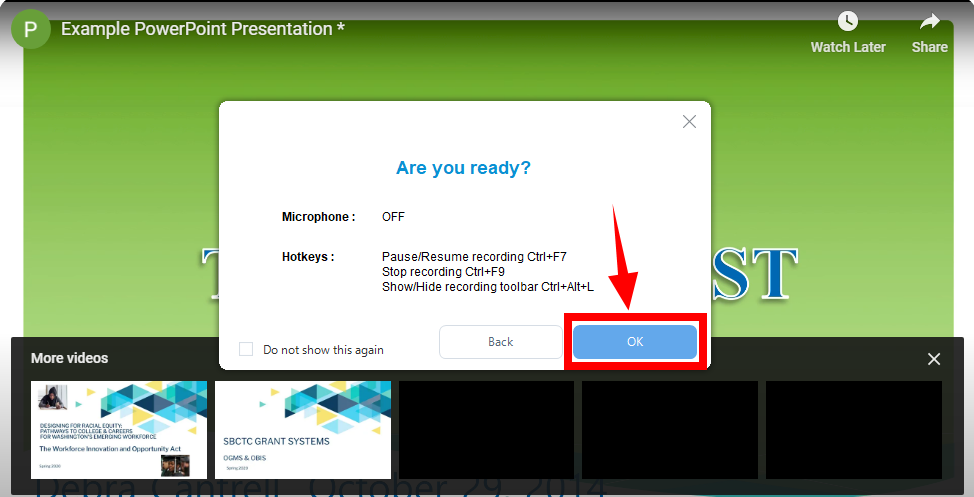 After the countdown, the recording toolbar will pop up which indicates that the recording has begun.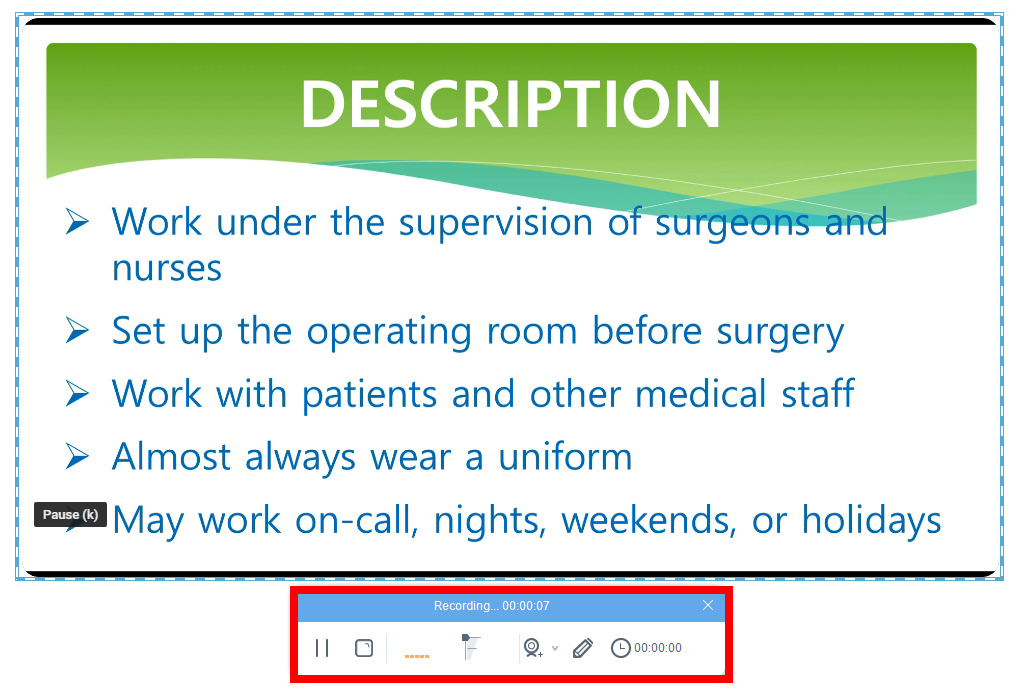 Optional: Add annotation while recording
While recording, you can also add annotations for highlights and emphasis. You may add arrows, boxes, lines, texts, colors, and more! To enable the annotation, click the "Pencil" icon on the recording toolbar.

The annotation tools will be shown for your selection. Select the tools you want to add to the recording presentation.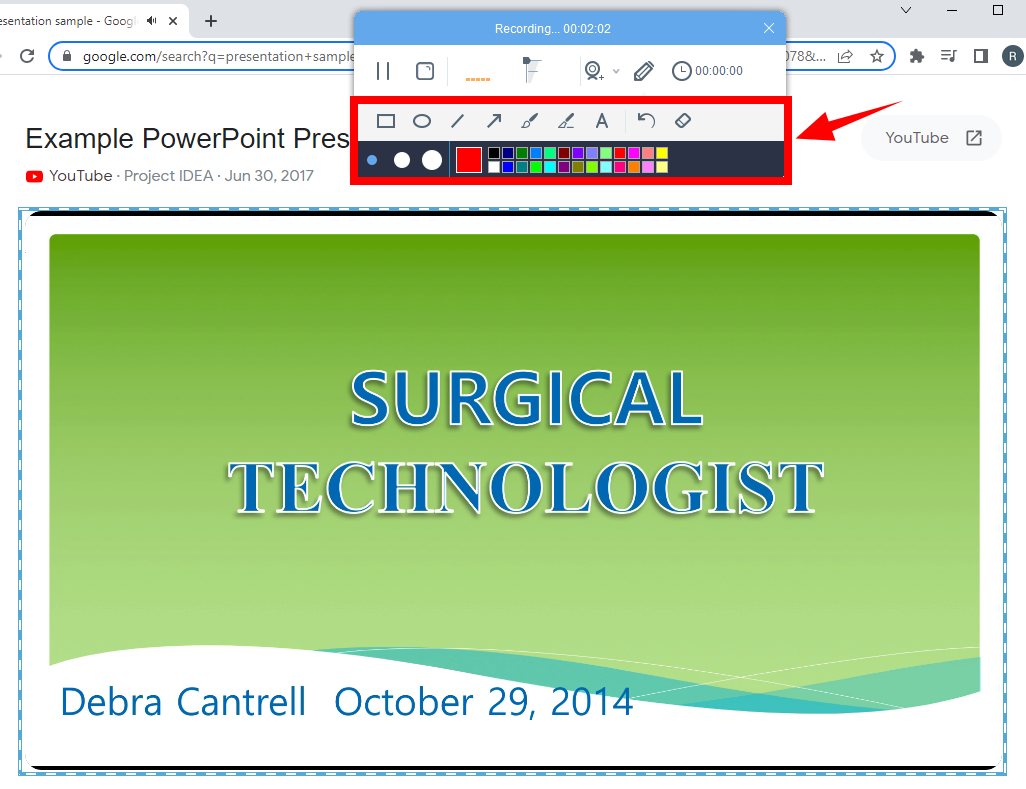 Optional: Include a web camera when recording the presentation
You can also include your web camera when recording the presentation. To enable the webcam, simply click the "webcam" icon from the toolbar.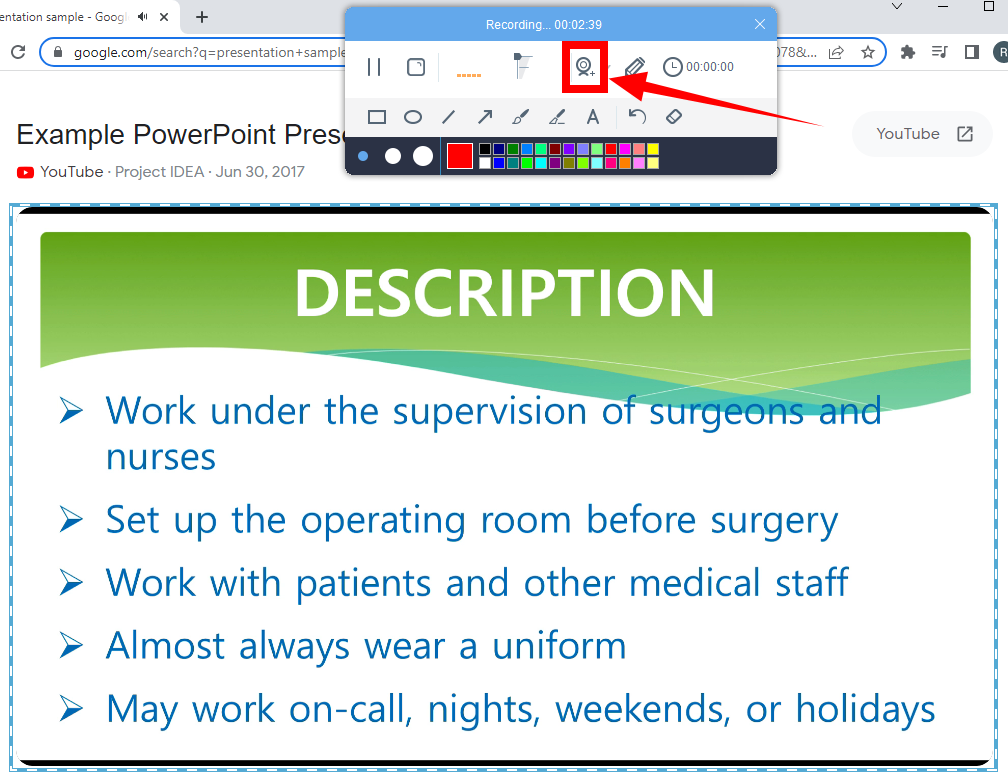 Step 6: Finished recording the presentation
When you are finished recording the presentation, click "Stop" on the toolbar to end the recording.

The recorded file will be added to your recording list. You may right-click the recorded file to see more options.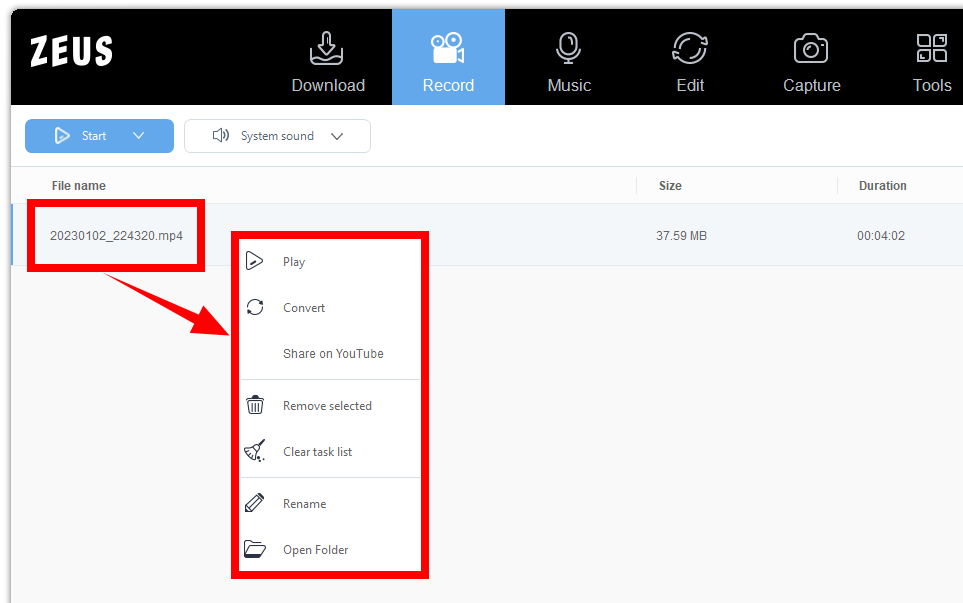 Conclusion
Recording your presentation gives many benefits. You can record it in real time as you present or record it in advance to make your presentation available on-demand. This is possible with a good presentation recorder at hand like ZEUS RECORD.
ZEUS RECORD provides high-quality screen recording that is capable of recording your screen as it is. It is equipped with many useful features and options like real-time annotation, a web camera, and more! A variety of recording modes is also available to suit any user's needs.