Best Approach on How to Use the Alternative Nicovideo Downloader 2022

Niconico or popularly known as Nicovideo is the Japanese version of Youtube. YouTube may be the biggest video streaming portal worldwide, but Nicovideo is catching up very quickly. It contains a massive archive of video content including anime shows and series. In order to get access to these videos, users are required to register for a membership. It is all worth it though because any user will have fun due to its unique characteristics and distinctive features. This is why Nicovideo managed to attract nearly 6 million users since 2007.
Unfortunately, Nicovideo doesn't have a download option available even if you are a registered member of the platform. The best approach as an alternative for Nicovideo downloader 2022 is to screen record anime videos from Nicovideo with the help of a third-party tool.
Download ZEUS RECORD now to start your anime series and movies recordings!
One of the highly recommended software available today is the ZEUS RECORD. It offers an advanced screen recorder tool with a live annotation function. This allows users to add customizations while recording such as add texts, shapes, arrows, etc.
Steps on How to Screen Record Nicovideo Videos
Step 1: Set the recording area of your desired Anime
To record the video, just click the "Record" menu and select the recording area by clicking the "Record dropdown" button. Using the ZEUS RECORD, you can choose from the available recording area options such as Fullscreen, Region, or Audio only. Once the recording area is selected, a countdown will appear indicating that the recording will start.
In this example, we will use the recording area by Region.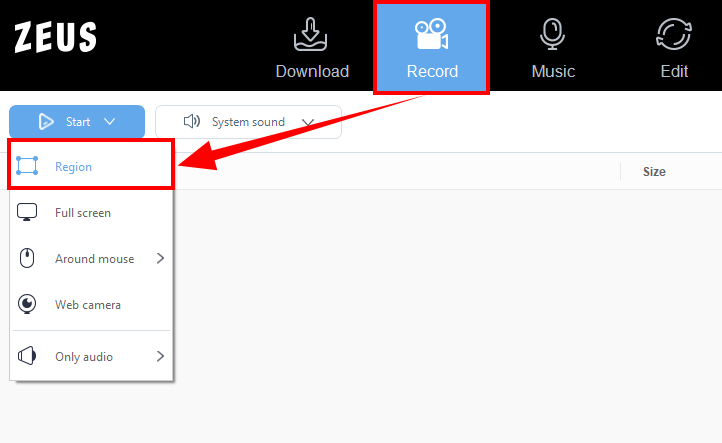 Step 2: Start recording the anime movie
After the countdown, a small box of recording options will pop up. Click pause or stop if necessary.
Step 3: Open the recorded anime movie
Once the recording is done, the recorded file will automatically be added to your record list. Right-click the video to see more options available such as Play, Remove selected, Clear task list, Rename or Open the folder. Select "Open the folder" to check and open the file.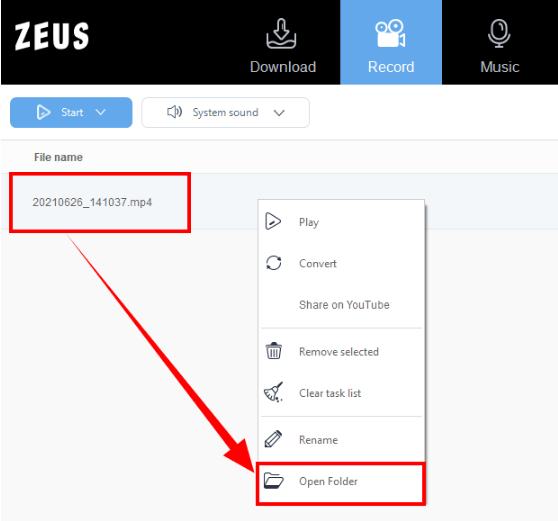 Conclusion
Unlike most streaming sites, Nicovideo has this great comment features where it overlaid directly to the videos and synced to specific playback times. Users are also using short texts inserted on the top of the video feeds in which colors can be added. This feature can be a little immature but it is one of the main reasons why users are keep coming back. Its creative way of user-to-user interaction is fun, isn't it?
As an alternative for Nicovideo downloader in 2022, using ZEUS RECORD makes everything easier. Its capability to add customizations while recording makes the recording flexible. Additionally, users can enjoy downloading from many other anime sites or take advantage of the perks in using its many added features like Music download, Voice recording, etc.