Another Great Option to do Niconico Download to MP3 (2022)

Niconico or Niconico douga is literally the Youtube version in Japan. It provides free streaming of a variety of content including Anime, funny memes, and other funny videos. Aside from that, there is also many users ' uploaded content for Anime background music or Anime OST in which anime fans surely want to listen to whenever they want.
Unfortunately, unlike other streaming services, Niconico requires registration before accessing some of the user's uploaded content. Also, there is no available option for direct Niconico download to MP3 for easy device sharing. The Nico Nico Douga download to MP3 could only be possible through a good music video recorder tool.
Download ZEUS RECORD now to start your anime recordings!
One of the most recommended Niconico Douga to MP3 download tools is the ZEUS RECORD. By using its music video recorder, you can easily record your favorite Anime OST or BGM from Niconico and directly save it as MP3 or any audio file format you prefer.
How to Record Anime OST and BGM on Niconico to MP3
Step 1: Open Niconico video to record
Before you start the recording, make sure to prepare first your Niconico video to record. Go to the Niconico website and search for your preferred Anime OST or BGM to record. You may search using its search engine and browse by title or keywords.
Step 2: Set the recording format
To start the recording, launch the ZEUS RECORD and select the appropriate recording mode and format. To do this, just click the "Record" dropdown button under the "Record" menu. Then select the "Only audio" from the list of options and set the format to
"MP3".
Step 3: Start recording the Anime OST or BGM
Once the recording mode and format are set, a recording control panel will automatically appear indicating that the recording has begun. Immediately go back to your Niconico video and play it to have it recorded.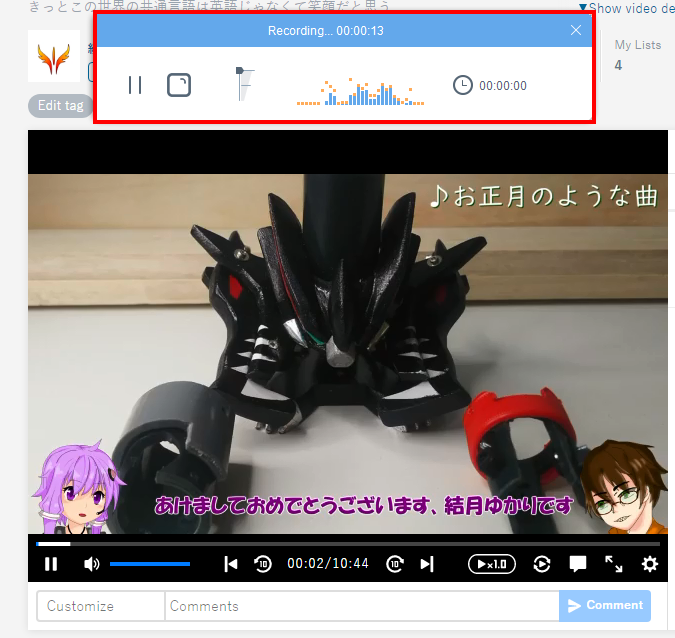 Step 4: Open the recorded Anime OST or BGM
Once the recording is done, the recorded file will automatically be added to your record list. Right-click the video to see more options available such as Play, Remove selected, Clear task list, Rename or Open the folder. Select "Open the folder" to check and open the file.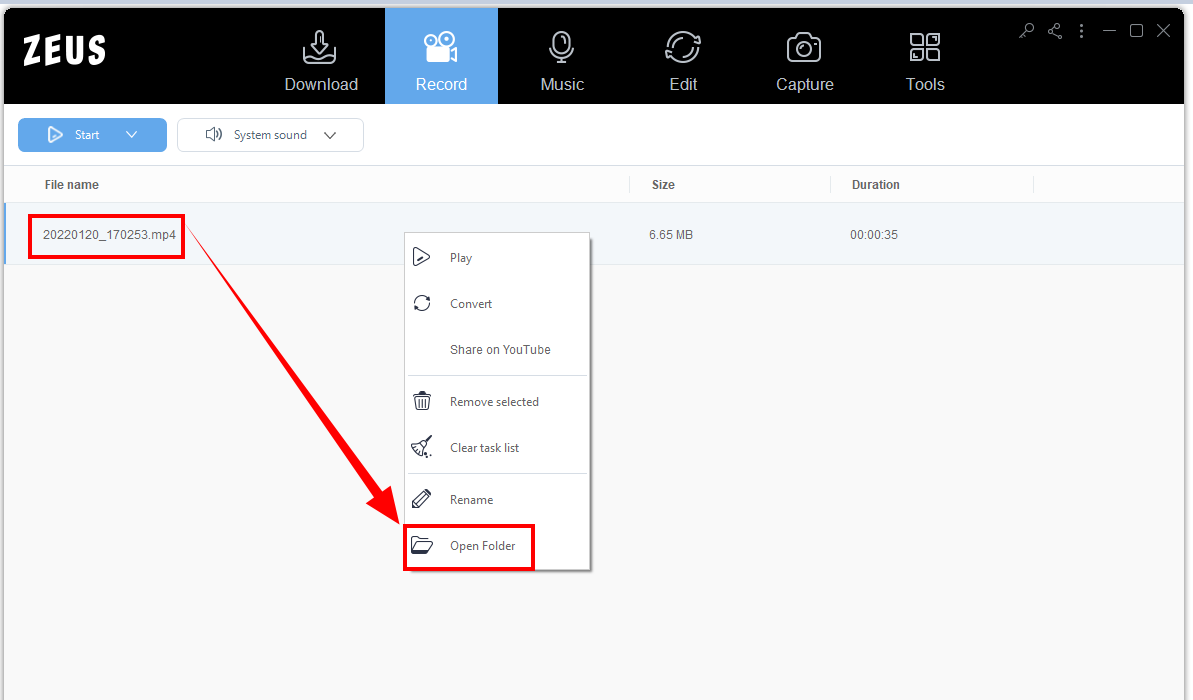 Conclusion
Unlike most streaming sites, Nicovideo has this great comment features where it overlaid directly to the videos and synced to specific playback times. Users are also using short texts inserted on the top of the video feeds in which colors can be added. This feature can be a little immature but it is one of the main reasons why users are keep coming back. Its creative way of user-to-user interaction is fun, isn't it?
As an alternative for Nicovideo downloader in 2021, using ZEUS RECORD makes everything easier. Its capability to add customizations while recording makes the recording flexible. Additionally, users can enjoy downloading from many other anime sites or take advantage of the perks in using its many added features like Music download, Voice recording, etc.