Kissanime Downloader Alternative: How to Download from Kissanime 2022

Offering the largest archives of anime collections, Kissanime got you covered with any of your preferred genres. Could it be martial arts, fantasy, romance, science fiction (Sci-fi), thriller, comedy, horror, space, and many more! It is also complete for both subbed and dubbed versions. One main advantage of the site is its user experience, which is very light that makes streaming very smooth.
These all sound great, however, it also has its own share of downsides. Same with most free streaming sites, it is infested with annoying ads and page redirects. Aside from being troublesome, user's devices could also be at risk because of viruses and malware. As a solution for this, It's best to download and stream Kissanime videos offline. Although Kissanime offers a downloading option, 80% over 100% chances that it doesn't work. Now, how to download from Kissanime?
Download ZEUS RECORD now by clicking the button below and enjoy streaming!
To help you with this, ZEUS RECORD offers the best alternative solutions that work effectively and efficiently. With its screen recorder tool, you can easily record and save Kissanime videos to your PC for offline streaming and easy device sharing. Its screen recorder tool has a user-friendly interface that is easy to navigate.
Steps on How to use Kissanime Downloader Alternative
Step 1: Set the recording area
To record the video, just click the "Record" menu and select the recording area by clicking the "Record dropdown" button. Using the ZEUS RECORD you can choose from the available recording area options such as Fullscreen, Region, or Audio only. Once the recording area is selected, a countdown will appear indicating that the recording will start.
In this example, we will use the recording area by Region.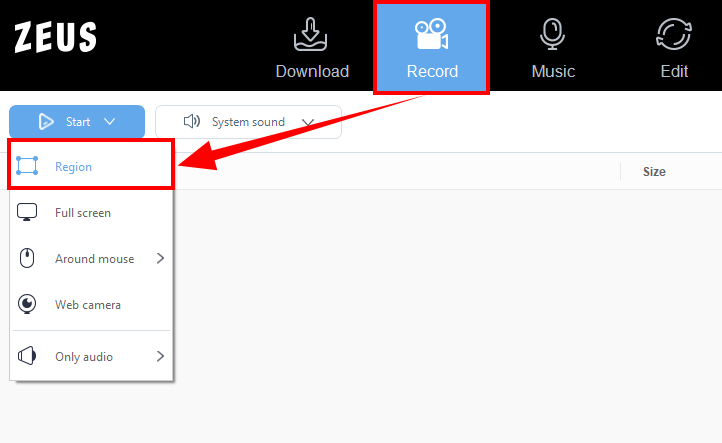 Step 2: Start recording the anime video
After the countdown, a small box of recording options will pop up. Click pause or stop if necessary.
Step 3: Open the recorded anime movie
Once the recording is done, the recorded file will automatically be added to your record list. Right-click the video to see more options available such as Play, Remove selected, Clear task list, Rename or Open the folder. Select "Open the folder" to check and open the file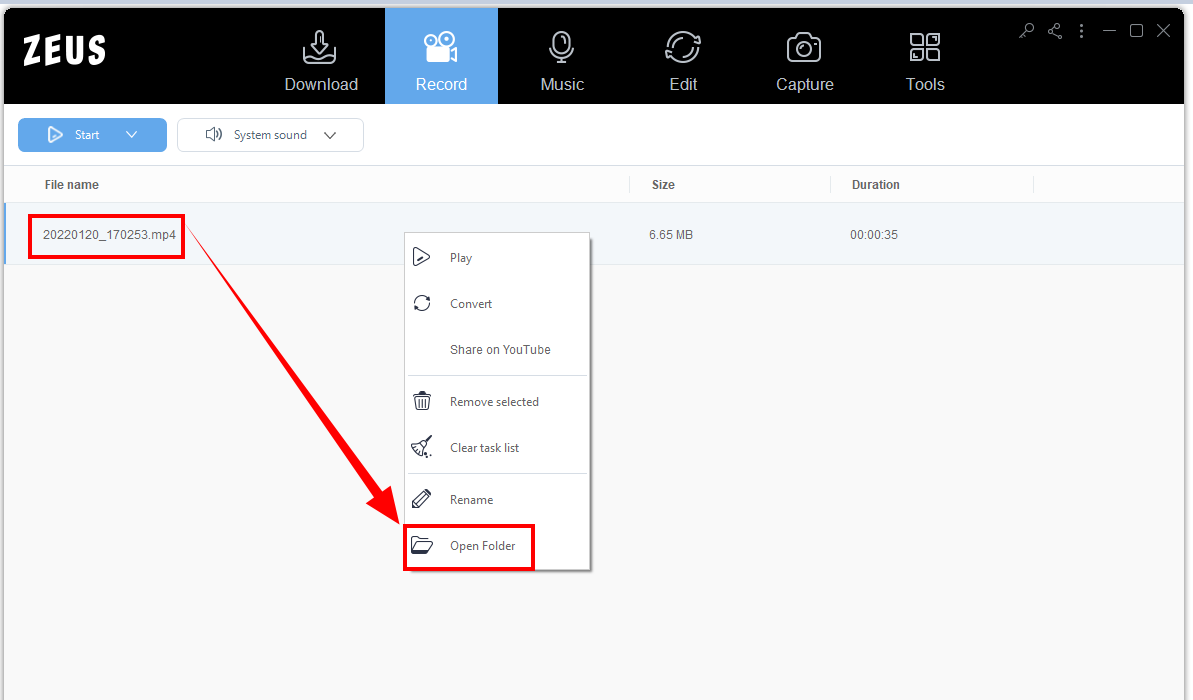 Conclusion
If you're looking for the best website to watch anime in HD quality for free, then it's impossible to miss Kissanime. Although it offers the best content, you have to bear with constant pop-ups and redirects. Isn't it a good price to pay?
Through ZEUS RECORD there is no need to endure that as it offers the best screen recorder tool which retains the HD quality from Kissanime. It is also a good answer to most user questions of how to download from Kissanime effectively. Aside from that, it is packed with many useful functions which make it flexible such as Music download, Voice recording, etc.