An Effortless and Legal Way to do AnimeLand Naruto Download (2022)

Naruto becomes a huge hit that even non-anime fans go crazy over it. Its avid viewers are constantly waiting for every new episode's new releases. But, do you ever wonder what type of anime does Naruto is? It is a Shonen type of anime that is translated to English as "younger male audience". Its story revolves around a young protagonist who showed a positive outlook on everything despite all the challenges he went through. The best lesson you can learn from this anime is how to give forgiveness. Despite how the villagers treated him, he never holds grudges against them.
Currently, there are 500 Shippuden and 220 original series episodes. You can stream online or download Naruto episodes from AnimeLand. It features a complete list of all its episodes including the newest movie releases. It is understandable though that some prefer to stream anime legally. If that's your concern, you may use an alternative to do AnimeLand Naruto download which is through screen recording.
Download ZEUS RECORD now by clicking the button below and enjoy streaming!
For this solution, ZEUS RECORD has everything you need for. It is a single software packed with multiple functionalities that provides easy, fast and safe multimedia solutions. One of its best features is the screen recorder tool which allows you to easily record Naruto episodes from AnimeLand. It is built with an easy-to-use interface so can quickly do the recording in a hassle-free way.
Quick Guide on How to Use AnimeLand Naruto Download Alternative
Step 1: Set the recording area
To record the video, just click the "Record" menu and select the recording area by clicking the "Record dropdown" button. Using the ZEUS RECORD, you can choose from the available recording area options such as Fullscreen, Region, or Audio only. Once the recording area is selected, a countdown will appear indicating that the recording will start.
In this example, we will use the recording area by Region.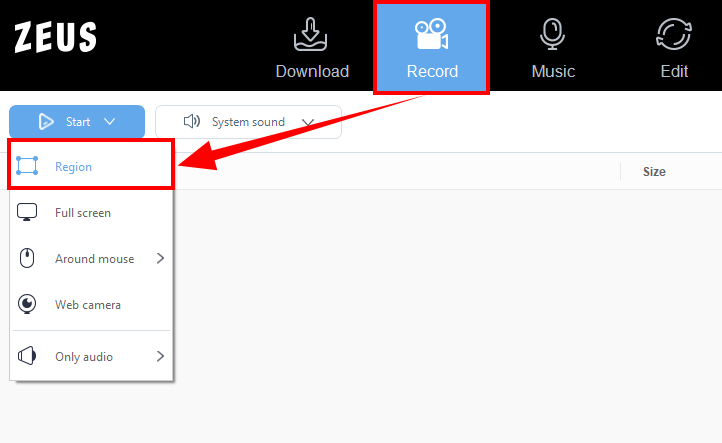 Step 2: Start recording the anime video
After the countdown, a small box of recording options will pop up. Click pause or stop if necessary.
Step 3: Open the recorded anime movie
Once the recording is done, the recorded file will automatically be added to your record list. Right-click the video to see more options available such as Play, Remove selected, Clear task list, Rename or Open the folder. Select "Open the folder" to check and open the file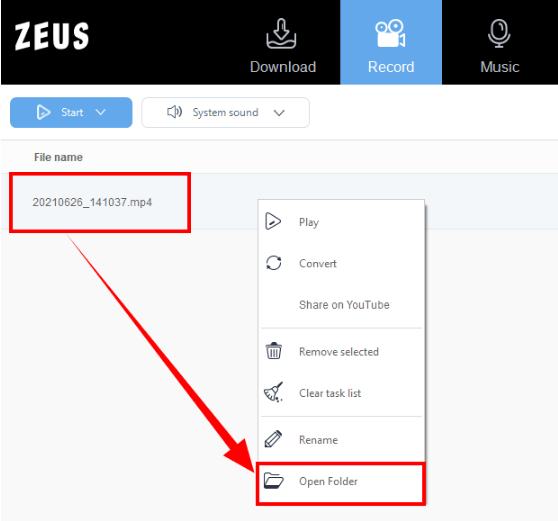 Conclusion
There are numerous reasons why Naruto touches the heart of all viewers both anime and non-anime lovers. In its earliest arcs, this anime introduces a different character in which most of us can reflect our personality which started from their childhood to adulthood. We practically grew up with it making it part of our childhood which we treasure the most. "Good old days" as they say. Another main point is the number of good teachings you can get from friendship, loyalty, forgiveness, perseverance, and many more.
When it comes to streaming, AnimeLand offers free access to its complete Naruto episodes which can be streamed in HD quality. Although it has a download option, its legality to download is still questionable. The safest and legal way to do AnimeLand Naruto download is through screen recording.
It's easy to see that ZEUS RECORD has the best professional offer for this solution. Packed with great features, you can do so much in just one software. As easy as 123, you can record Naruto episodes through its intuitive screen recorder tool. It even supports different output formats for easy device sharing. Some of its must-try features are Music download, ID3 Tags, Speech Recording, and more.