Here's The Best Alternative For Animeland Download for PC (2022)

Are you an anime-lover enthusiast? Always wanted to be updated with the hottest and trending anime series out there? AnimeLand will surely bring swoon to your otaku heart. With a gamut of video collections of anime series; from Naruto to One-piece, animeland surely got you covered!
Aside from watching it online after a day's hard work, some people opt to watch their favorite anime offline through their devices. One good thing about playing them offline is that there are no intrusive ads that will pop out every second and every click. Nothing is more annoying than currently enjoying basking in the story of your favorite anime to only get disrupted by annoying ads. So what can you do aside from watching them online? – Download them! All of them! But sometimes, doing Animeland download for PC isn't possible and there are times where you cannot download the videos you want because of some restrictions.
Grab your favorite anime by using the free trial version of ZEUS RECORD by clicking the button down below!
With the free trial version, users are limited to download one video/audio at a time and can record up to 3 mins. To lift all limitations, you can upgrade to the full version.
But worry not, because the ZEUS RECORD got your back. With its downloading functions, screen, and music recording features, you will never run out of possibilities to watch your favorite anime offline. So you can be sure that your animeland download pc will work.
Animeland Download PC – Alternative Way
Step 1: Search for your favorite anime
First head to animeland.us on your browser and search for the anime you want to watch and record. For example, you want to watch Naruto Shippuden on Animeland. Check the video and make sure it's of its best quality.
Step 2: Launch ZEUS RECORD
When you have already viewed and checked the video content, you are now ready to record your favorite Animeland videos. First, Launch ZEUS RECORD, and on Record Tab click the downward arrow to choose your desired screen capture settings.
Options are screen record by region, full screen, around the mouse, or only audio.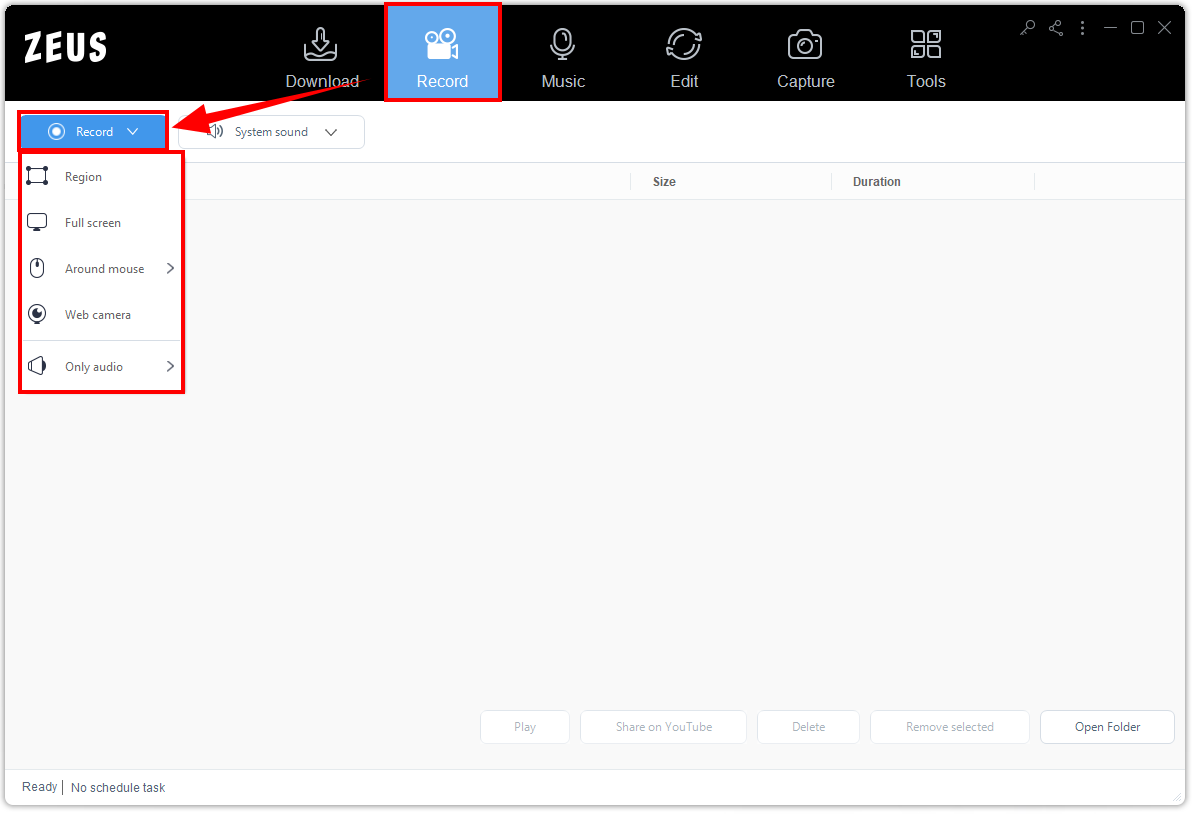 Step 3: Start Recording
After selecting the area, the countdown will start for automatic screen recording. When the countdown reaches Zero, play the video to start recording. During recording, a toolbar will float on the screen, make sure that it is not inside the recording area. On the toolbar, you can click actions such as Pause or Stop recording.
Step 4: Recording Complete
After the video is finished, click the "Stop" icon on the ZEUS RECORD recording taskbar. This will take you to the library section of your recorded files. Select the animeland video you recorded and either double click to play now or right-click to choose another option such as Rename, Delete, Open-Folder, etc.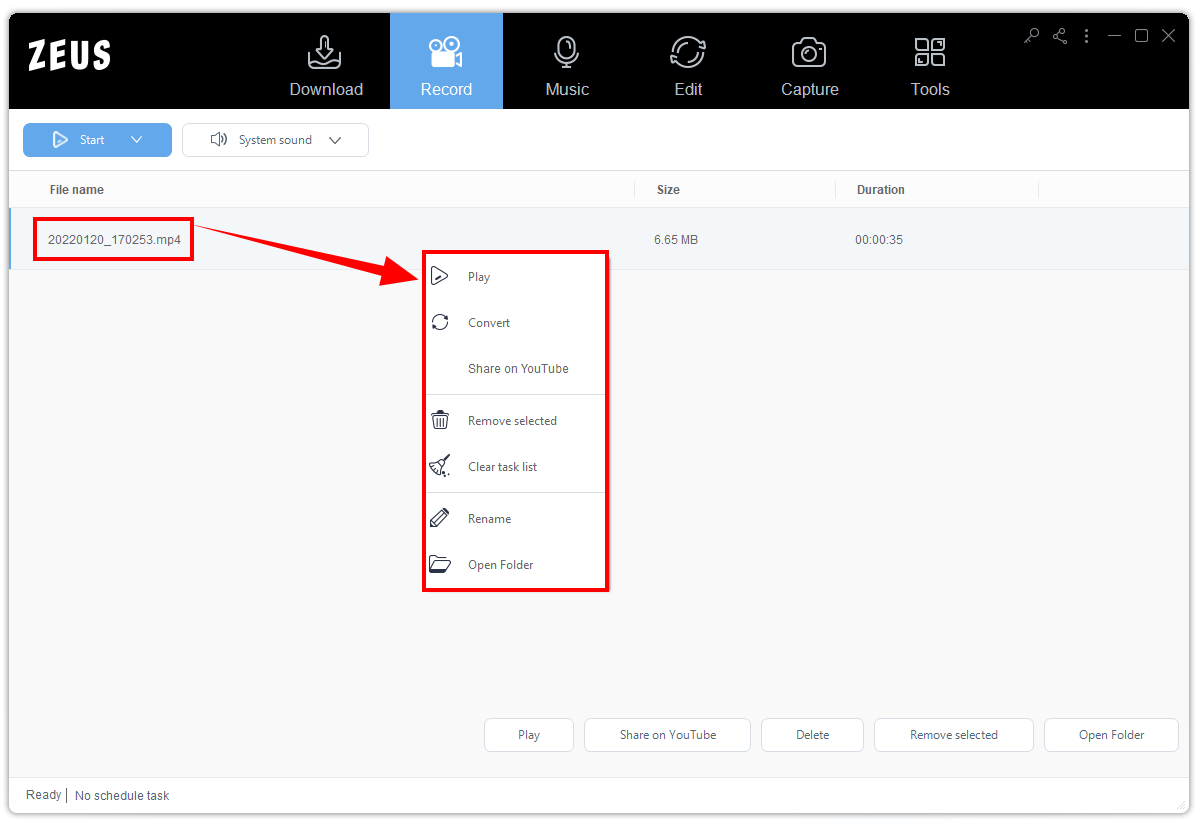 Conclusion
In just a few-simple steps, you can record your favorite Animeland videos. No need to worry about the quality of the recording as it automatically records the highest quality the video can offer. With this best and easy alternative, you'll never run out of options to do Animeland download for PC.
With this method, it is as good as downloading animeland on pc. High quality videos – check!, High-quality audio – check! Easy and user-friendly product interface – double check!!
You can now enjoy binge-watching your favorite anime episodes and series on Animeland or your favorite anime-streaming sites. Stay on top of the hottest and trending anime series without ever missing out on even one of the episodes by using ZEUS RECORD – so you have the comfort and convenience of downloading all of them – or record them and watch them offline!