Anime Hayai Download – Record Episodes of Boruto in Thai Sub (2022)

Great news for Thai anime fans because Anime Hayai brings all the best anime in Thai subs just for you! With thousands of anime collections, all in Thai sub, anime-fans from Thailand will never run out of anime-lists to watch. Right now, current anime trends on the website is Anime Hayai – My Hero Academia, and Anime Hayai – One Piece.
With Boruto: Naruto Next Generation out every Sunday, Thai anime fans can now be more updated than ever! All episodes are released in hard Thai subs so no need to search for separate .srt files to watch every episode. Many people are looking for Anime Hayai download software, but those programs aren't able to download directly from the website.
Record the latest episode of Boruto: Naruto Next Generation in Thai Subs now!
With the free trial version, users are limited to download one video/audio at a time and can record up to 3 mins. To lift all limitations, you can upgrade to the full version.
By using ZEUS RECORD, you'll have the best alternative to watch the latest episodes of Boruto offline. With the software's exemplary recording feature, grabbing a copy of the latest episode is not impossible!
Record Anime Hayai 
Step 1: Go to Anime Hayai
First step is to open the browser and go to www.anime-hayai.com. On the website's search bar, search Boruto: Naruto Next Generation and look for the episode you want to Record.
Load the video and make sure to set it on a high-quality setting.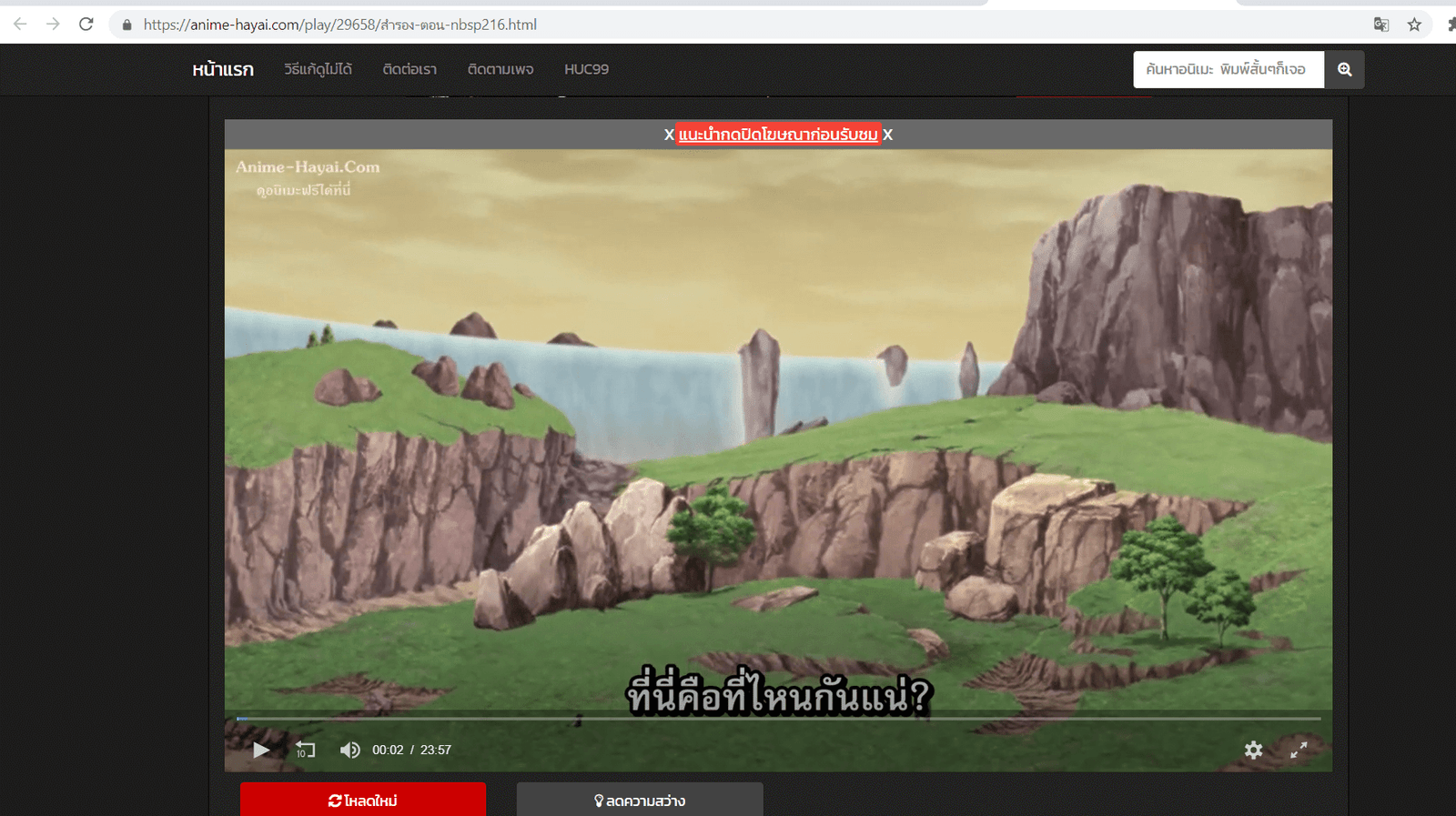 Step 2: Launch ZEUS RECORD
Launch ZEUS RECORD Series and click the RECORD tab. Then click the Record button to choose from any of the screen recording settings such as record by region, full screen, around the mouse, webcam or by audio only.
In this article, we're going to use Region mode.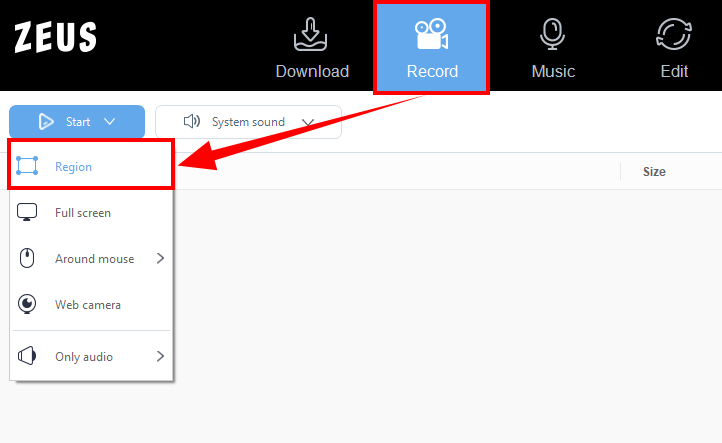 Step 3: Record Video
After selecting the area you want to record. A countdown will start for automatic screen recording.When the countdown reaches Zero, play the video to start recording. During recording, a toolbar will float on the screen, make sure that it is not inside the recording area so it will not be captured during the recording. On the toolbar, you can click actions such as Pause or Stop recording.
Step 4: Save Recorded Video
Once the video is finished, simply click the STOP button on the recording's taskbar to automatically save the screen recording. After this, you will be redirected to the recording library to see the recorded file. Simply double-click the file to auto-play using the built-in video player or you can repeat the steps above to record other Boruto episodes.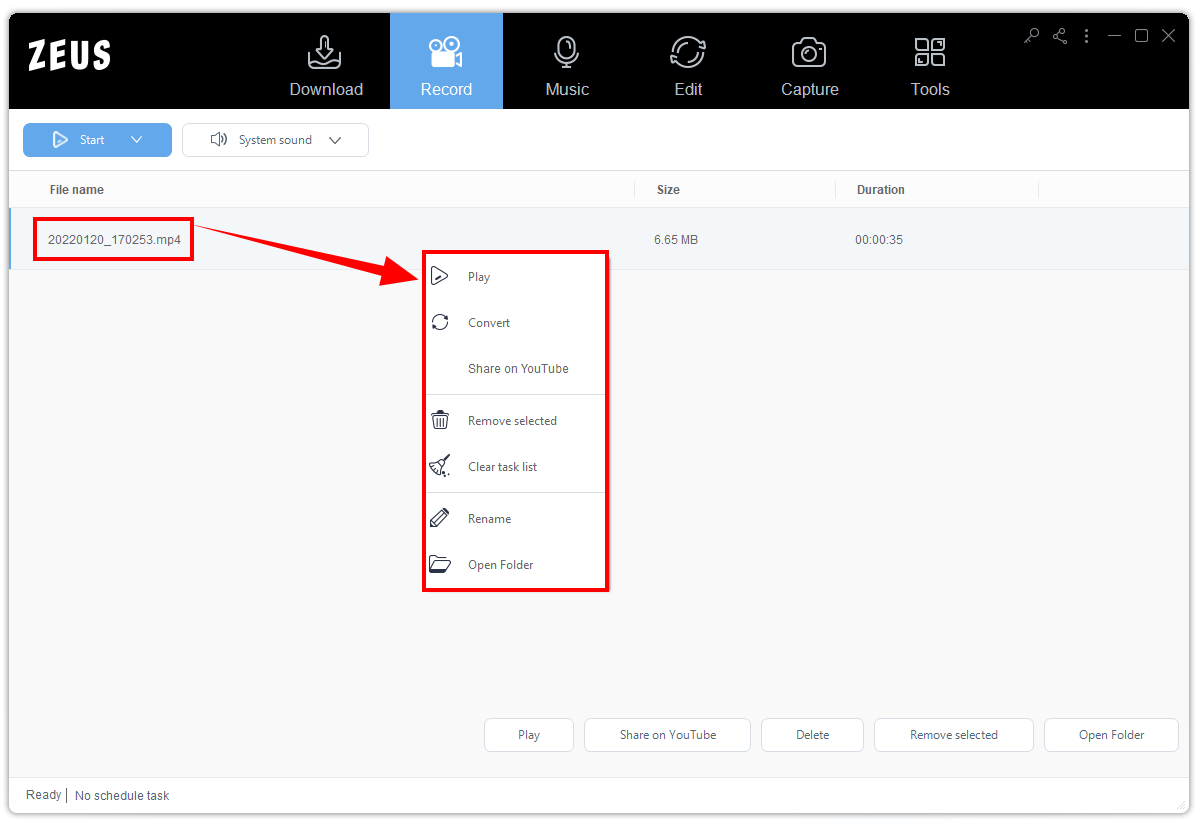 Conclusion
With ZEUS RECORD impeccable high-quality screen recorder, capturing the latest episode of Boruto: Naruto Next Generation will result as good as a downloaded episode. Best thing about this alternative method is you can enjoy watching or streaming it offline, without the annoyance of pop-up ads.
Although Anime Hayai download is not available for the website, by using the software, you'll never miss a single episode. Especially for the thai-fans of Boruto, watching and streaming the episodes offline will be as easy as counting numbers, especially for thai-fans who just wanted to enjoy and be entertained.