How to Download Anime Episodes on Animefrenzy Safely (2022)
When it comes to high-quality Japanese anime streaming, AnimeFrenzy is the ultimate source destination for you! It covers a wide list of genres for free streaming such as action, drama, horror, romance, comedy, and many more. There are anime videos with English subtitles but most are English dubbed. You might wonder what makes it stand out among all anime sites? There is a simple answer to that. As soon as you enter its website, you will immediately see a comprehensive list of new release anime episodes. This is to make sure that visitors will be fed with the most updated anime releases daily. As a user who impatiently waiting for a new episode release, this is a total plus point.
AnimeFrenzy also has a download option to save and how to download Anime episodes on AnimeFrenzy for offline streaming. However, it seems to be not working as of the moment. You will be redirected to different pages that are risky to your devices and still don't download successfully. The safest and effective alternative to that is to use a third-party tool for anime episodes screen recording.
Download ZEUS RECORD now by clicking the button below and enjoy streaming!
ZEUS RECORD can safely give you professional help with this problem. It's an all-in-packed software that provides multimedia solutions. This software supports an easy-to-use screen recording tool that allows you to record anime videos from Animefrenzy and save it on your local PC.
How to Use Screen Recorder as an Alternative to Download Anime Episodes on AnimeFrenzy
Step 1: Set the recording area
To record the video, just click the "Record" menu and select the recording area by clicking the "Record dropdown" button. Using the ZEUS RECORD you can choose from the available recording area options such as Fullscreen, Region, or Audio only. Once the recording area is selected, a countdown will appear indicating that the recording will start.
In this example, we will use the recording area by Region.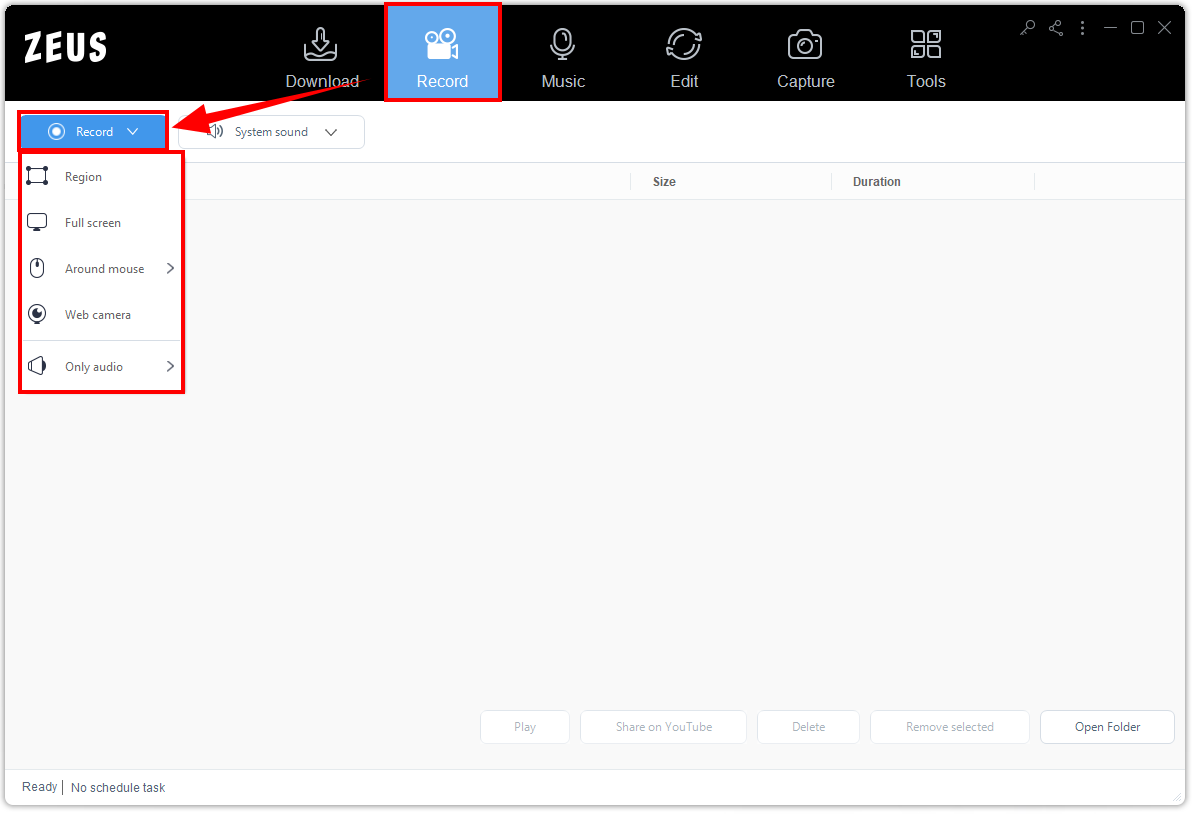 Step 2: Start recording the anime video
After the countdown, a small box of recording options will pop up. Click pause or stop if necessary.
Step 3: Open the recorded anime movie
Once the recording is done, the recorded file will automatically be added to your record list. Right-click the video to see more options available such as Play, Remove selected, Clear task list, Rename or Open the folder. Select "Open the folder" to check and open the file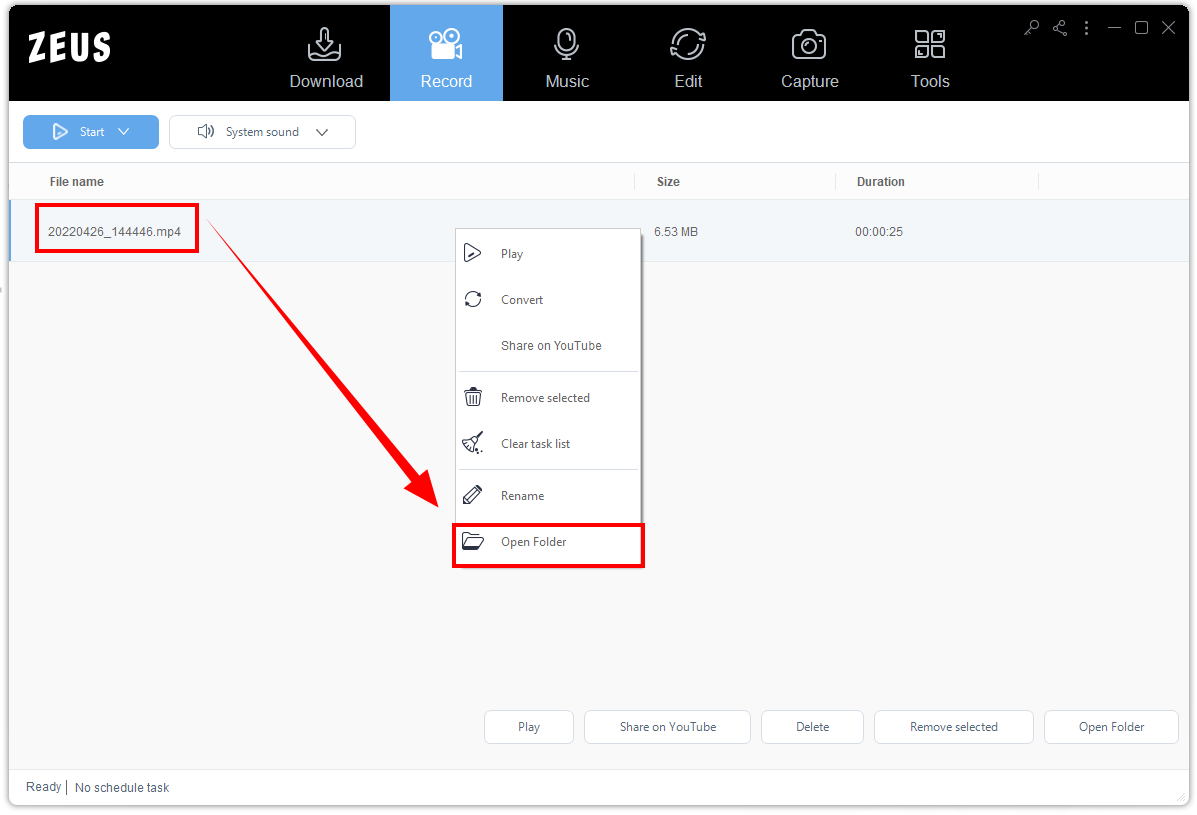 Conclusion
Animefrenzy becomes popular with the masses because of various reasons. Compared to others, this anime site knows well who are their audiences. Also, it was able to show impactful anime characters and plot stories. Not to mention the range of features it offers to its users all for free. However, if you prefer to have a safe way of streaming and downloading, then you can the screen recording option as an alternative to downloading anime episodes on Animefrenzy.
When it comes to feature range, ZEUS RECORD can keep up with Animefrenzy. It has an ultimate package for all multimedia solutions. Its screen recorder tool can help users easily grab anime videos from Animefrenzy and stream them offline. There are many other useful features that you can check out such as Music download, ID3 Tags, Speech Recording, and more.