9anime to MP4 Format – Grab Your Favorite Anime Videos Easily (2022)
9anime is one of the people's favorite go-to anime-free websites. Aside from offering the highest quality videos, it also contains the most updated and latest anime release. Though it is not properly a legal website, it has a disclaimer on its videos. Do not worry because it is still safe to watch on 9anime websites.
The only problem you will encounter is the ads. It is recommended that you use a good adblockers to tame these aggressive ads. This is expected for a free website though. Nevertheless,t 9anime is still a good destination to find good anime to stream. Another good option to get rid of these annoying ads during streaming is to grab 9anime to MP4 format through screen recording. MP4 is a video format that is compatible with almost all kinds of devices and it is easy to share with others.
Download ZEUS RECORD now by clicking the button below and save your favorite anime videos now.
To save anime videos into MP4 format, you will need a powerful and reliable tool that can do that. One of the highly recommended too is ZEUS RECORD. It offers advanced features that can help you record and download anime videos easily and in a hassle-free way.
Steps on How to Grab 9anime video to MP4
Step 1: Set the recording format
For a smooth recording, make sure to set the correct codec format before recording. To do this, just click the "Settings" icon in the software interface. A list of options will drop down, click the "Settings" option to proceed.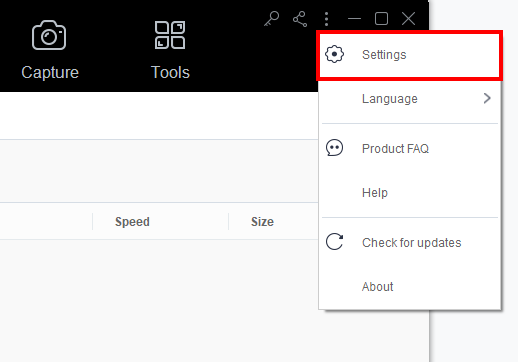 The Settings dialog box will pop up where you can modify the default settings. Click the "Record" tab. Then, click the "Format" button to choose "MP4" format. Then, to save the changes you made, just click the "OK" button.
Step 2: Set the recording area of the anime video
To record the video, just click the "Record" menu and select the recording area by clicking the "Record dropdown" button. Using the ZEUS RECORD, you can choose from the available recording area options such as Fullscreen, Region, or Audio only. Once the recording area is selected, a countdown will appear indicating that the recording will start.
In this example, we will use the recording area by Region.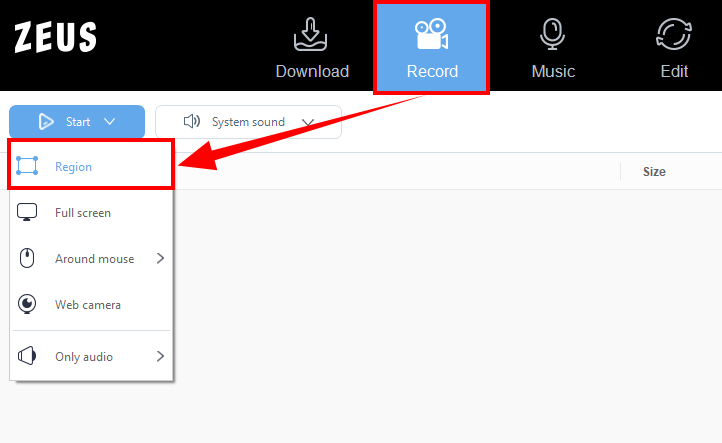 Step 3: Start recording the anime video
After the countdown, a small box of recording options will pop up. Click pause or stop if necessary.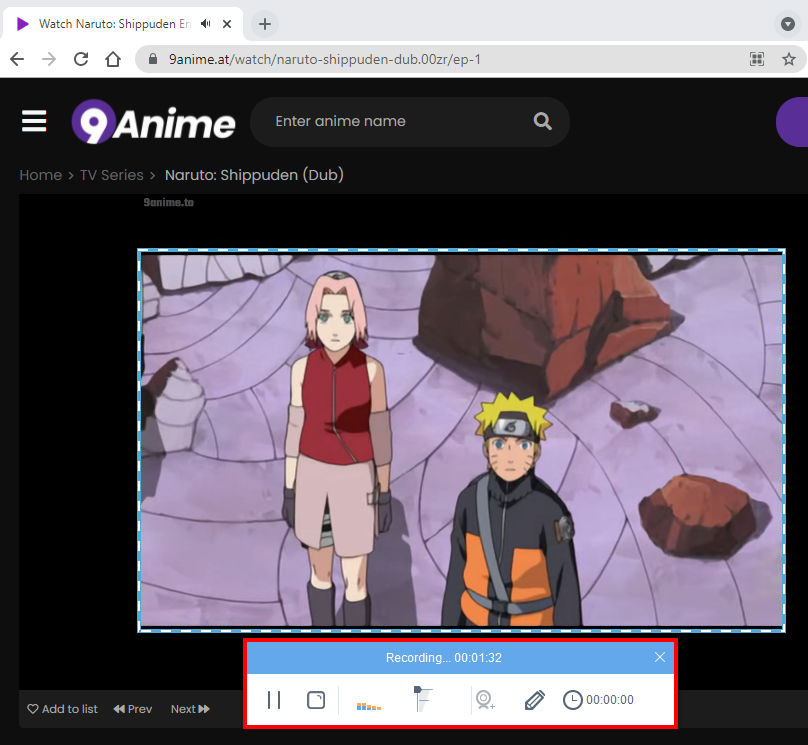 Step 4: Open the recorded anime episode
Once the recording is done, the recorded file will automatically be added to your record list. Right-click the video to see more options available such as Play, Remove selected, Clear task list, Rename or Open the folder. Select "Open the folder" to check and open the file.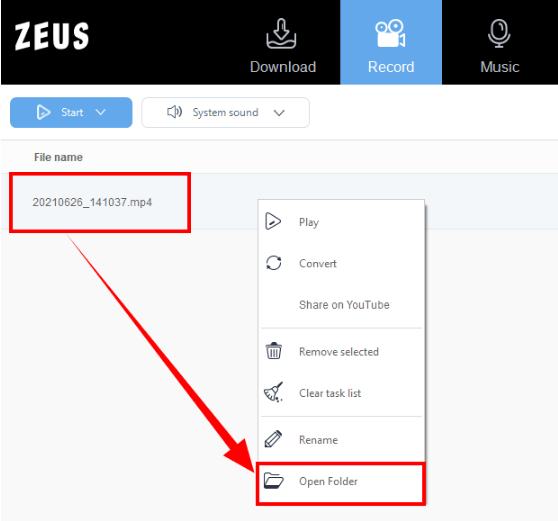 Conclusion
MP4 is a highly recommended format when it comes to downloading videos because the compatibility is great. And, if you want to find awesome and updated anime videos, 9anime is the best website to visit. Well, to avoid annoying ads, you can choose to grab 9anime to MP4 format on your device.
ZEUS RECORD is a powerful tool that can help you save anime videos in a hassle free way. Thus, it is a very affordable tool that offers different features aside from recording videos. It can also download using the "Copy and Paste" method, record music, take a screenshot and many more!