The Ultimate Guide to 9anime Downloader Alternative for PC (2022)
When it comes to the best quality content, nothing could beat 9anime making it the top favorite go-to site by most anime lovers. Its large archives contain old and new anime updates of movies, TV series, and Original Video Animation. All users can fully enjoy various categories from drama and comedy to action for absolutely free in a subbed or dubbed version.
The major disadvantage of 9anime is that it is not a legitimate lawful streaming site. That's why the site is using multiple domains in case the other domain site gets shut down. In case the one you're using is not working, you can try other domain links such as 9anime.city, 9animes.org. 9anime.zone, 9anime-tv.com, 9anime.world, 9anime.to, 9animetv.su, and others. Regardless, it is still secured to use and stream online for viewers unless you clicked on a virus-infected ad. To make the user's streaming safer, it would be best to save it on a local PC and stream offline. Unfortunately, there is no 9anime downloader available for direct downloads. As an alternative for 9anime video downloaders, users may opt to screen record the anime video and save it on PC.
Download ZEUS RECORD now to start your anime series/movies recordings!
This is where ZEUS RECORD comes in handy. It is a highly recommended software that offers the most advanced screen recorder tool with live annotation as the best alternative for 9anime.to video downloader. Through its easy-to-use interface, users can easily navigate and even add customizations while recording like adding texts, shapes, arrows, etc.
Steps on How to Screen Record 9anime Videos
Step 1: Set the recording area
To record the video, just click the "Record" menu and select the recording area by clicking the "Record dropdown" button. Using the ZEUS RECORD, you can choose from the available recording area options such as Fullscreen, Region, or Audio only. Once the recording area is selected, a countdown will appear indicating that the recording will start.
In this example, we will use the recording area by Region.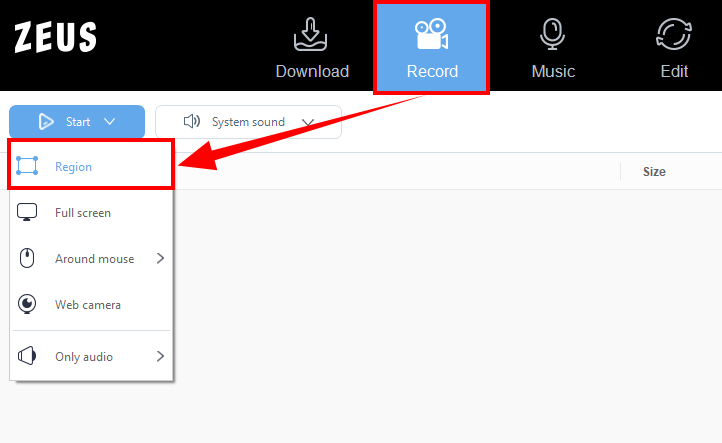 Step 2: Start recording your anime
After the countdown, a small box of recording options will pop up. Click pause or stop if necessary.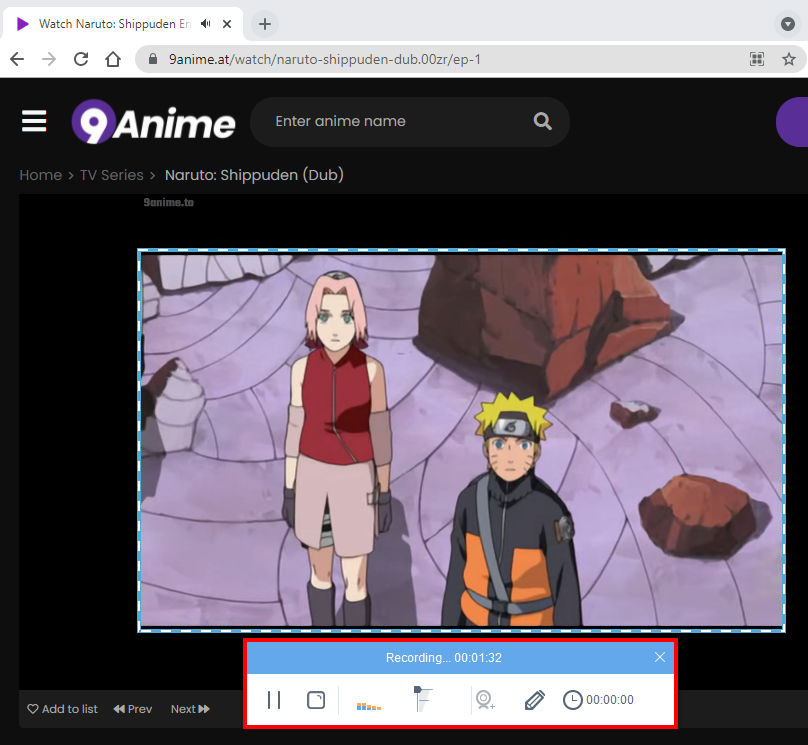 Step 3: Open the recorded Anime
Once the recording is done, the recorded file will automatically be added to your record list. Right-click the video to see more options available such as Play, Remove selected, Clear task list, Rename or Open the folder. Select "Open the folder" to check and open the file.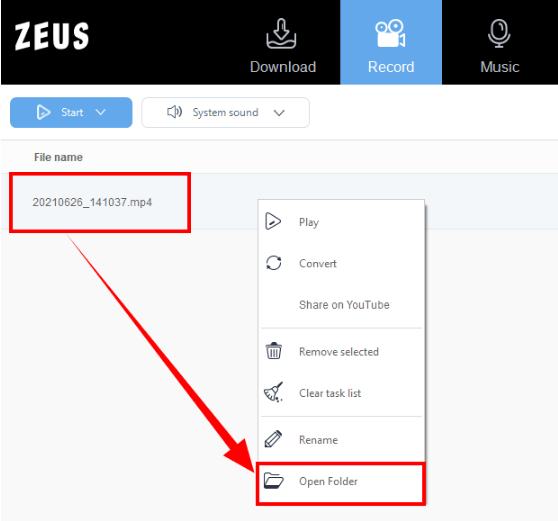 Conclusion
9anime provides a total package that allows users to achieve the best anime streaming experience. From old anime up to the newest, HD quality streaming, zero buffer streaming, great filtering feature, and many more. However, as we always hear, there's no such thing as perfect. No matter how good 9anime is, it also has its own share of downsides. Having plenty of ads is expected but the biggest disadvantage is its legal status. There are plenty of debates surrounding its legality but basically, it relies upon the user's nation's law.
To keep yourself at a safer place as a user, it is recommended to record your favorite 9anime videos to PC for offline streaming. In this way, you won't have to worry about any risks that may incur.
ZEUS RECORD can give you the best and professional help about this matter. It offers an advanced screen recorder tool as an alternative for the 9anime downloader with live annotation. Through this feature, users can add customizations even while recording. Not only that, users may also enjoy the perks of its many added features like Music download, Voice recording, etc. or download videos from other 1000+ anime sites.