9anime Download Button – How can we download from 9anime? (2022)
Most websites to stream legal Anime websites are usually expensive. Luckily there are other websites out there that offer user uploaded content for free streaming of anime videos like 9anime. Without paying any penny, streaming your favorite anime in good quality is possible now. In 9anime, users can enjoy all updated anime videos, features anime that will come out soon, and offers anime in both subbed and dubbed material.
Downloading 9anime videos is way easier since the site offers a download button. However, some users encounter a problem that the 9anime download button is missing. Some say it is because of the server error. Thus, sometimes downloading many episodes from the site is not as smooth as you think. You don't need to worry anymore! Another option is to use a third-party tool that can help you grab 9anime videos easily through screen recording.
Download ZEUS RECORD now by clicking the button below and save your favorite anime videos now.
ZEUS RECORD is a highly recommended tool that you can use to save your favorite anime videos. It offers advanced features in recording a video from 9anime and retains the video quality. It can also record smoothly and in a hassle-free way!
Quick Steps to Record 9anime videos
Step 1: Set the recording area
To record the video, just click the "Record" menu and select the recording area by clicking the "Record dropdown" button. Using the ZEUS RECORD, you can choose from the available recording area options such as Fullscreen, Region, or Audio only. Once the recording area is selected, a countdown will appear indicating that the recording will start.
In this example, we will use the recording area by Region.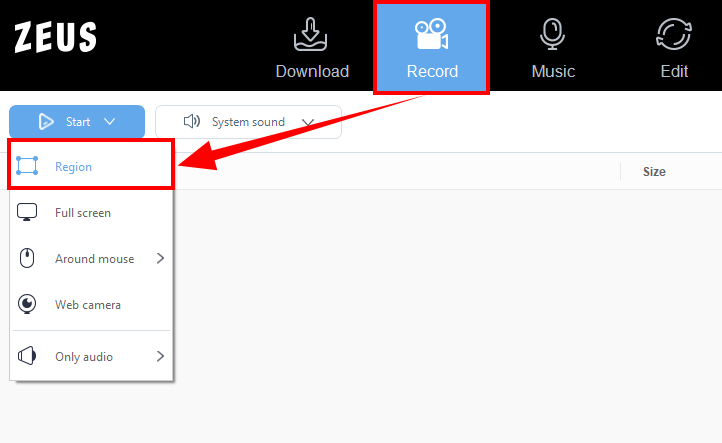 Step 2: Start recording the anime video
After the countdown, a small box of recording options will pop up. Click pause or stop if necessary.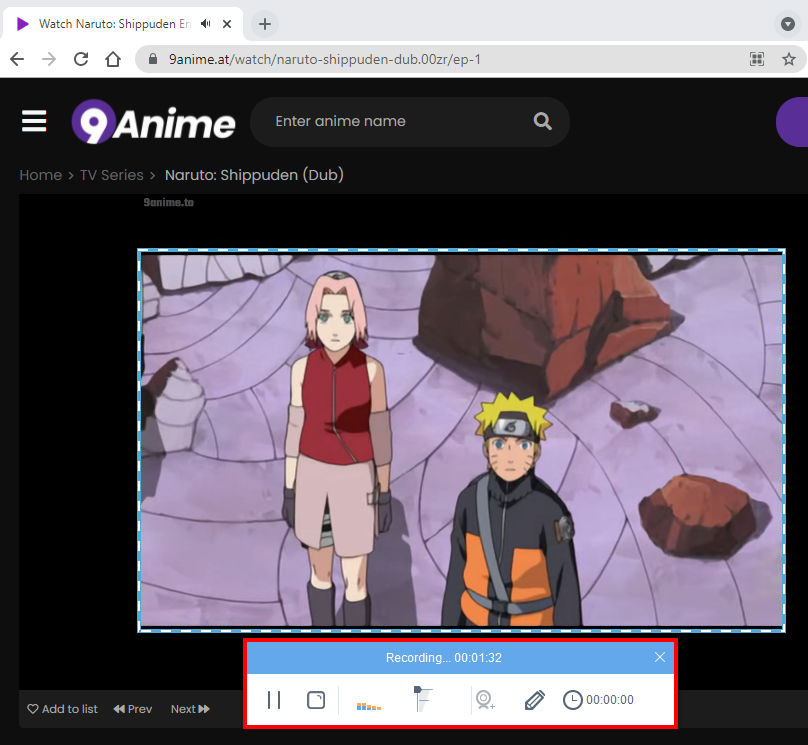 Step 3: Open the recorded anime episode
Once the recording is done, the recorded file will automatically be added to your record list. Right-click the video to see more options available such as Play, Remove selected, Clear task list, Rename or Open the folder. Select "Open the folder" to check and open the file.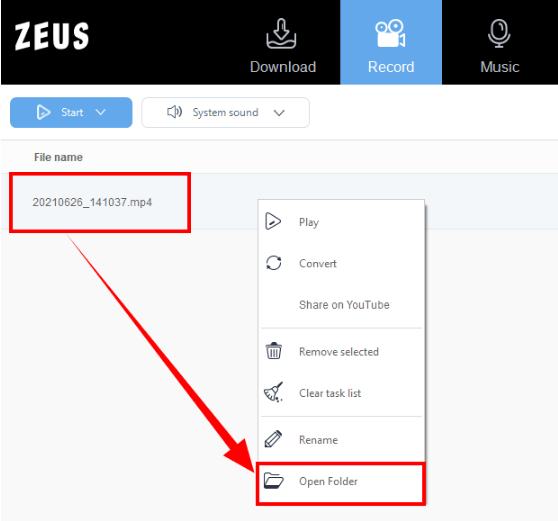 Conclusion
9anime is a must-visit website for every anime lover. All that you are looking for in an anime website is here most especially the striking quality of the videos! However, one of its problems is that the 9anime download button sometimes does not show. This can be a hassle especially if you want to save anime videos for offline purposes.
That's why ZEUS RECORD is here to help you! It offers features that can make the downloading and recording of anime way easier than expected. Moreover, it has different features that you can use including recording of music and screenshot.