Simplest Yet Most Effective Image Editor for PC You Can Use Today!
After you've mastered your camera, exposure principles, and how to take a stunning shot, it's time to learn a few image editing basics to round out your creative vision. The act of modifying a picture is known as image editing using an image editor for PC. However, this is an oversimplification of a subject that may be complicated and involves a variety of methodologies and instruments. Some picture editing procedures, for example, are performed manually, while others are performed using automated software. Offline image editing is also done on actual images, posters, and other printed material.
Editing allows you to obtain the greatest image possible, one that is as similar to what you anticipated when you took the photograph as feasible (or better perhaps). Niche photographers may refine and market their own style. Editing also aids in the growth of a company's brand. The best yet easiest and most efficient image editor for PC you'll ever need this current year is ZEUS CAPTURE! The methods listed below can get you started on the basic editing process right away.
Free trial for screen capture and image editor will have a watermark. Simply upgrade to remove limitations.
Try ZEUS CAPTURE now by downloading the software below!
ZEUS is a fantastic software that is ideal for multitasking! It is an all-in-one software bundle that will let you skip about getting too many apps for your computer for downloads. The major screen capture and basic image editor function is ZEUS CAPTURE and it is the best image editor for PC software you will ever use! Its screen capture capabilities are limitless, it captures in Fullscreen, Window, Range Specification, Freehand, Transparent PNG, Preset Shapes, Annotate, Schedule screenshot, and a lot more! Output image for screen capture includes BMP, GIF, JPG, PDF, PNG, and TIFF. 
Its basic image editor isn't such a slack off either as it gives you a variety of options for basic image editing needs! Input image for basic image editor includes BMP, JPG, JPEG, PNG, GIF, TIF, and TIFF. Output image for basic image editor includes: BMG, JPG, PNG, GIF, TIFF, PDF
How to Use ZEUS CAPTURE as Image Editor for PC
Step 1: Open Image Editor for PC
In ZEUS, go to the "Capture" menu and click the "Image editor"
You will be directed to another window for the image editor of ZEUS CAPTURE.
Step 2: Open Image to Edit
To open the image you want to edit, under the "File" tab go to "Open" and choose the image that you want to edit from your files.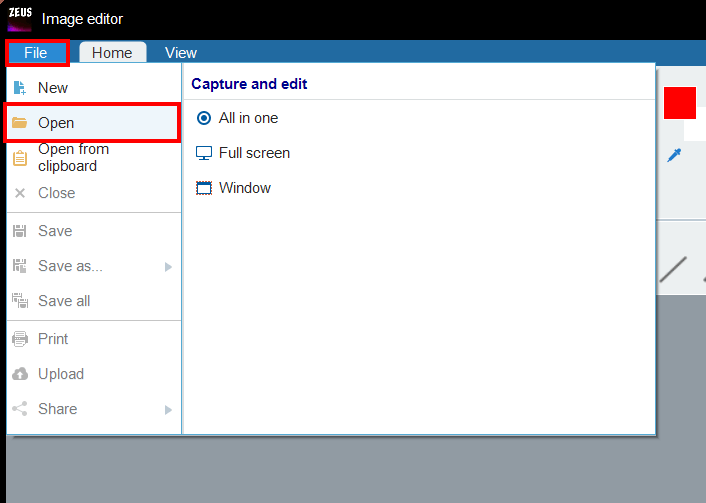 Did the image zoom too far in? To adjust the view of your image, go to the "View" tab and select your preferred view from the elections highlighted below.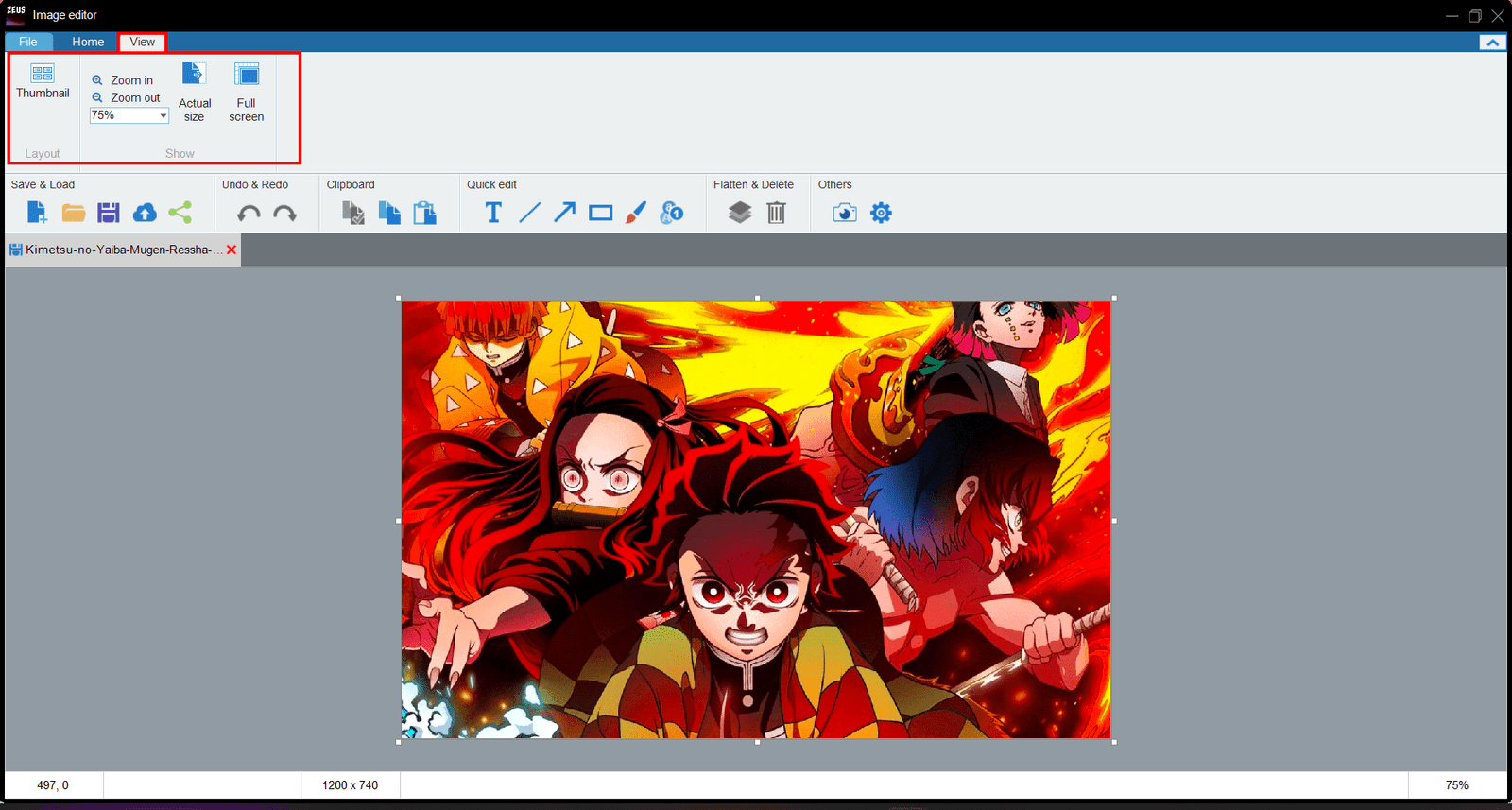 Step 3: Explore Editing Toolbar to Start Editing
On the "Home" tab, explore the editing toolbar so you can start having your basic image edit. For this demonstration, we will turn this image to grayscale using the "Effects" option.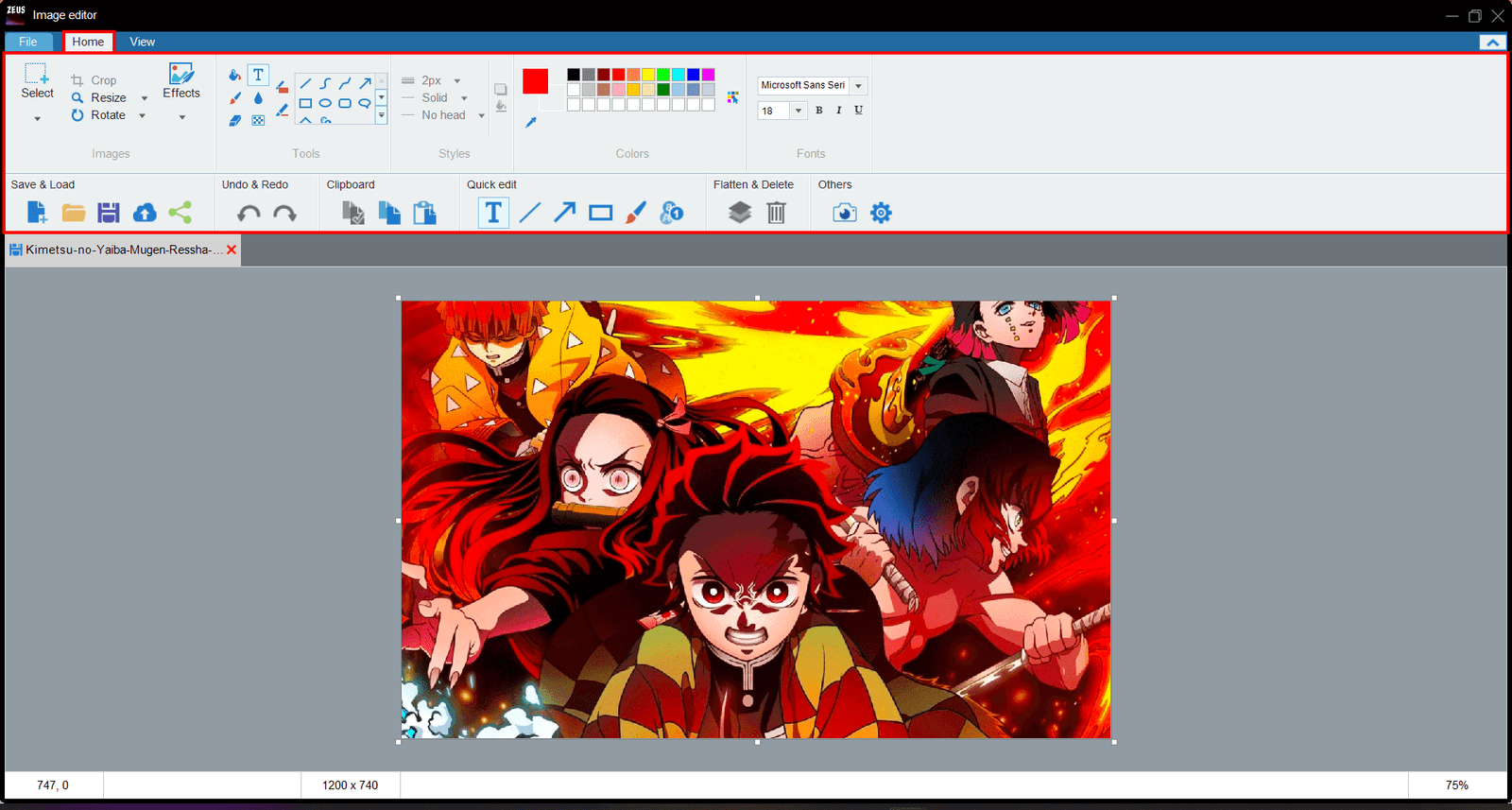 Made a mistake? Just click the "Undo" button to remove unnecessary changes.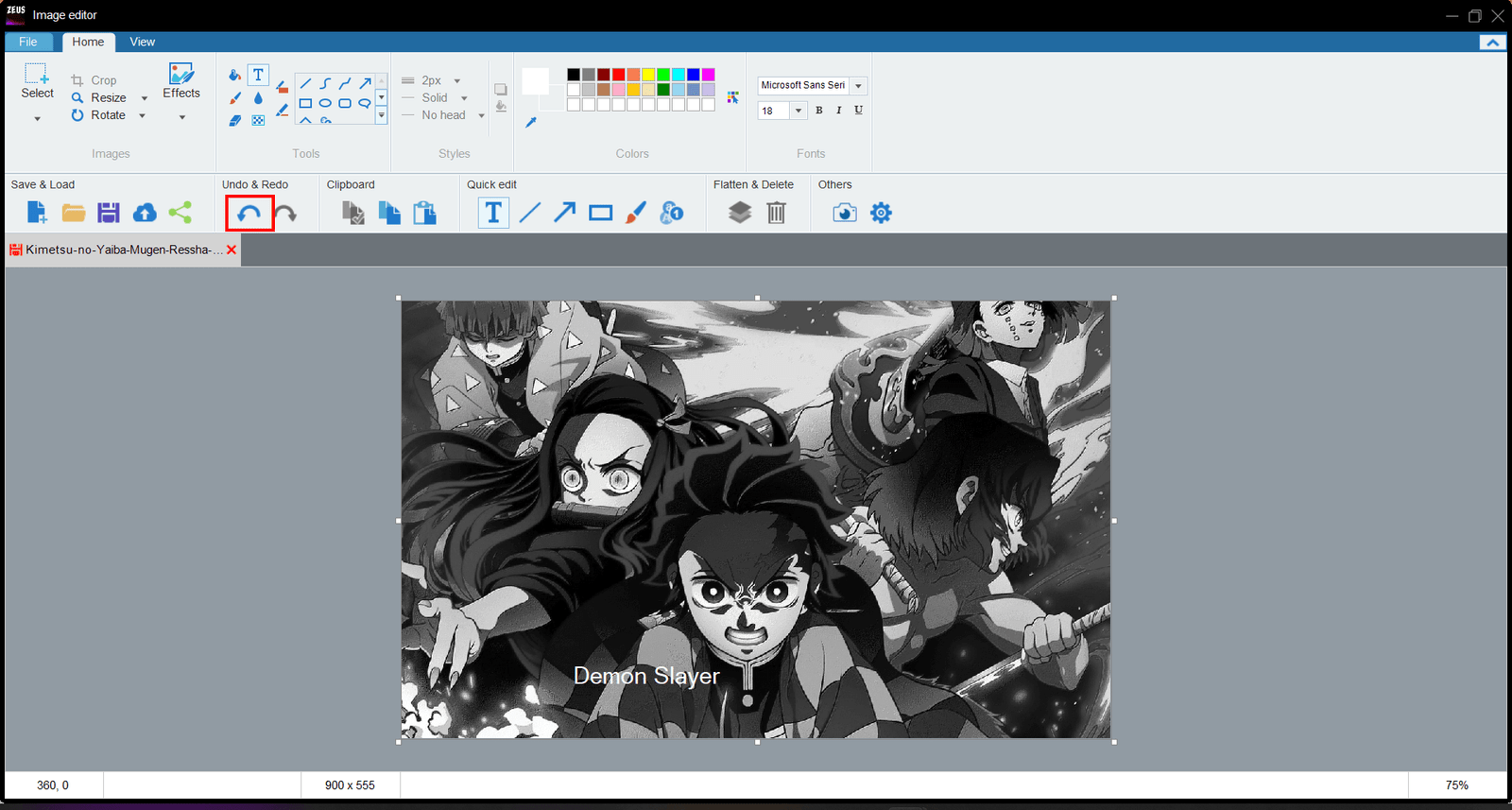 Step 4: Save or Save As When Done Editing
To immediately save the image and overwrite the original file, go to the "File" Tab and click "Save".
If you want to save it into another image format or in another file name, in the "File" tab, click on "Save as" instead. There will be options to choose an output format available to you.
Step 5: Using Image Editor for PC Complete
If you opted to "Save", your edited image will be saved from the file location you opened the original, unedited image. If you opted to "Save as", you will be directed to the default file location for ZEUS highlighted below to save your edited image for you to see.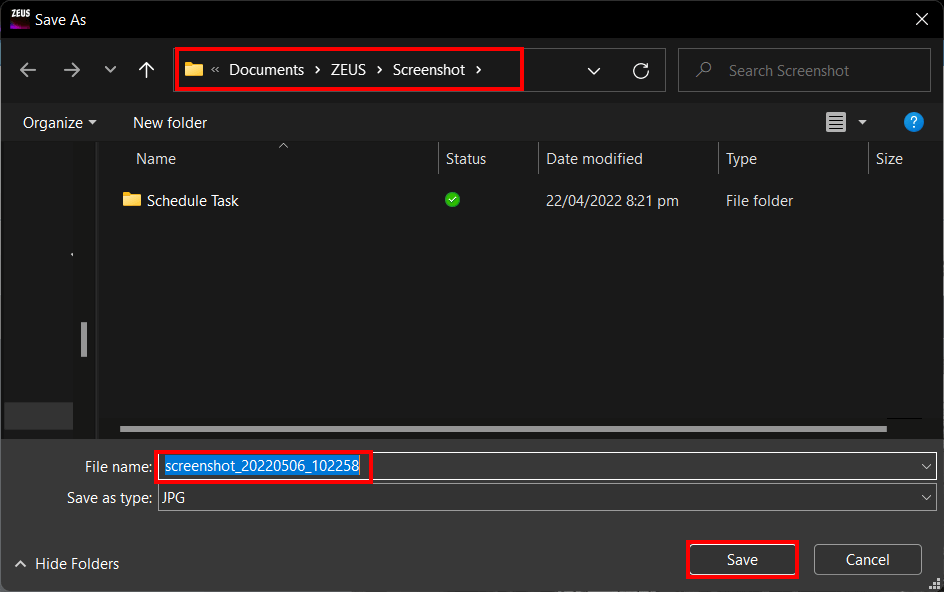 Conclusion
Even simple editing tools should have fundamental image editing techniques that can improve your photographs or images and make them more powerful and shareable. Advanced editing software will provide these basic capabilities as well as enhancements that will allow you to perform more complicated editing that is beyond the scope of this guide. 
Image editing is very vital for eCommerce businesses. The quality of the image has a direct impact on people's perceptions of the goods and sales figures. High-quality photographs outperform stock (or lower-quality) imagery in studies, and increasing the number of high-quality images helps create trust with customers and enhances conversion rates. Thus it is important to think about the image editor for PC download that you're going to have. Sure, it's basic but it should be full of features that befit fundamental photo editing.
This is why ZEUS CAPTURE is your best partner for basic image editing. If you're looking for an image editor for PC Windows 7 then this is it! It's compatible with Windows systems and that's guaranteed! It also has a very convenient and efficient yet simple screen capture tool that can capture most parts of your computer whenever you want and need it.