Audiotree from YouTube – Save Live Sessions (2022)

Audiotree is a company that showcases talented artists from around the world. It was originally created to give young bands a platform but later became the cornerstone in the music industry. The concept was to professionally capture intimate performances by diverse and talented artists at no cost. You can discover bands and singers on their website and their Youtube Channel.
If you're looking for new artists to listen to, you can go to their channel and click on a video. Discovering someone new could lead you to listen to more of their songs. You'd be helping these artists if you share their songs with your friends or family. Save Live Sessions – Audiotree from YouTube to share rare gems you can find on the internet with ZEUS BUNDLE LITE.
Download ZEUS BUNDLE LITE now by clicking the button below and enjoy the beat!
ZEUS BUNDLE LITE is a highly recommended software that provides downloading, recording, and conversion capabilities. It's easy and fun to use. You can try the copy and paste URL function to download audiotree music for your indie music needs.
Method 1: Copy and Paste URL
Step 1: Set Download Type
Launch ZEUS BUNDLE LITE and open the "Download" menu screen. Then set the download format by clicking the download type icon. To download a video, set the download type to "Video".
Step 2: Copy The Audiotree music video URL
Using your PC, open your browser and go to the streaming site. Search for your preferred song to download and open it. Copy the URL on the address bar.
Step 3: Paste the copied video URL
Proceed to the "Download" menu then click the "+Paste URL" button. Your music will automatically start downloading under the "Downloading" tab.
Step 4: Video download is completed
When the downloading process is completed, the downloaded file will be transferred automatically under the "Completed" tab. To see more options, just right-click the music file downloaded.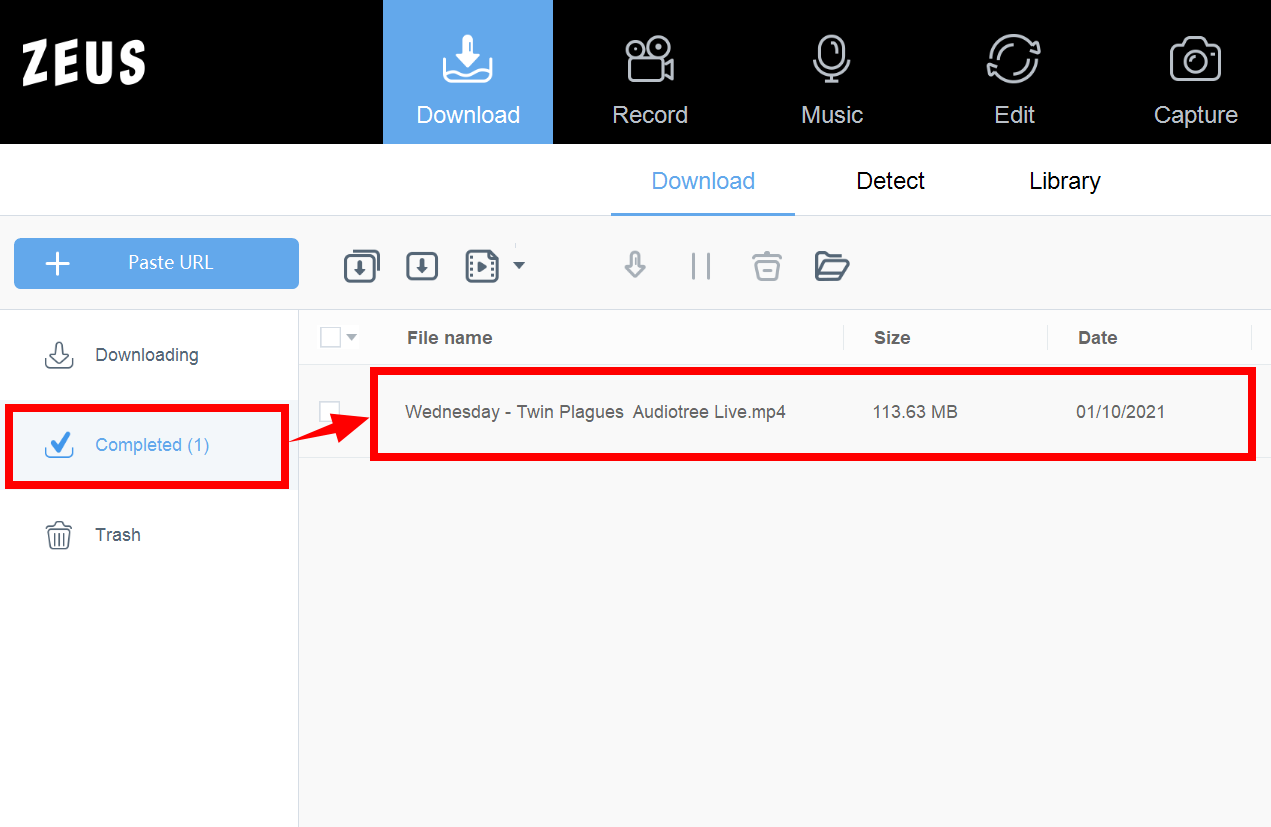 Method 2: Screen Record
Step 1: Find Music
Using your PC, open your browser and go to Youtube. Find your favorite Audiotree music in their channel.
Step 2: Prepare Screen Recorder
Go to the "Record" tab in your ZEUS BUNDLE LITE and choose your record type like full screen, region etc.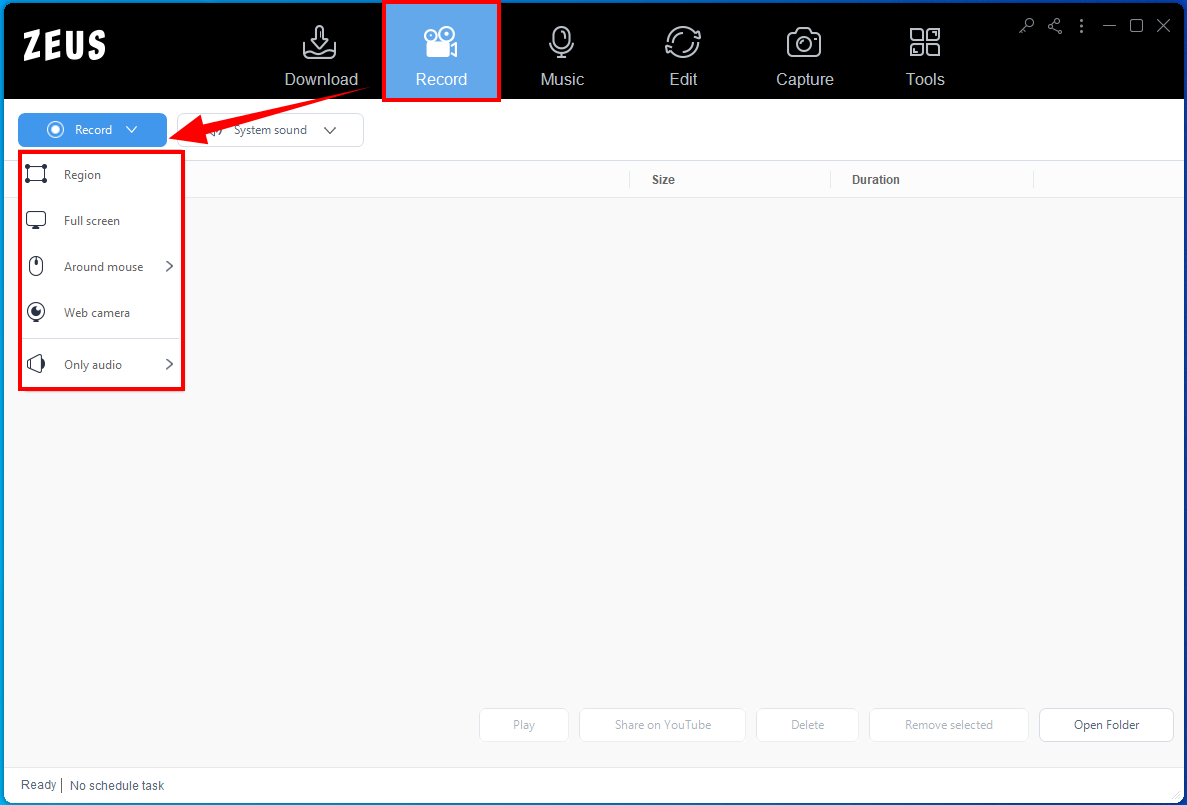 Step 3: Prepare Audio
Next to your record settings, adjust your audio settings to system sound to avoid external noises from your video.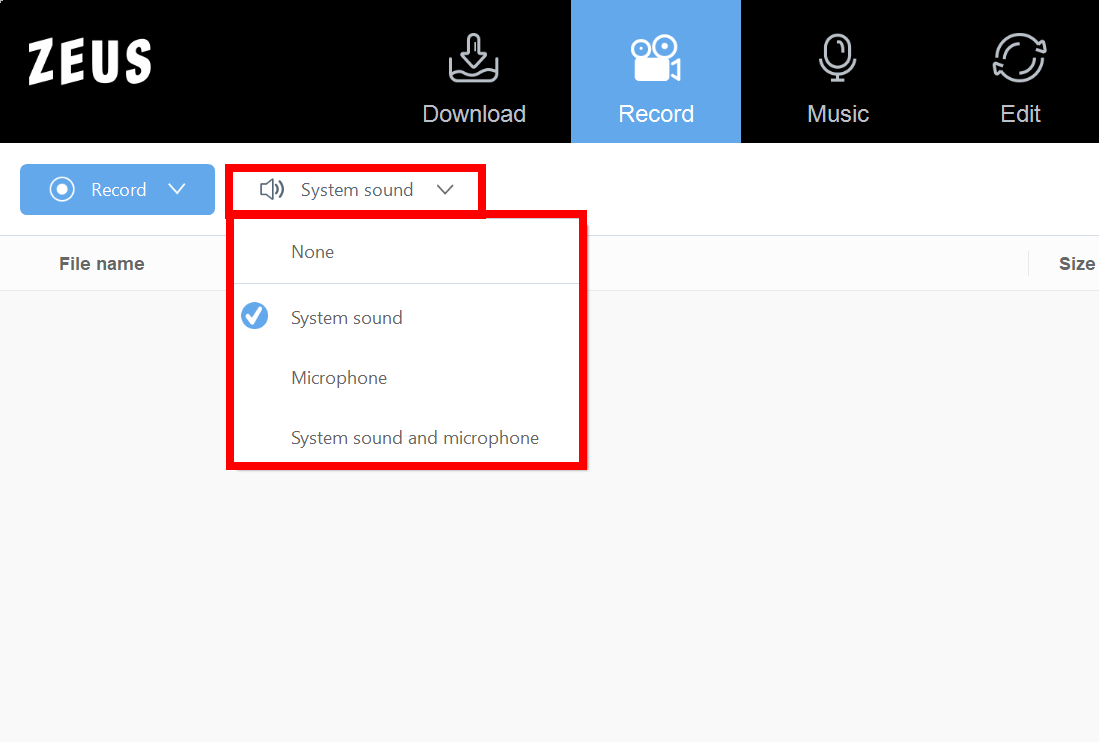 Step 4: Screen record Audiotree Music
After everything is set, a box will appear in front of your screen asking if you're ready to go click "ok". A countdown will commence by that point your screen needs to be on the video for ZEUS BUNDLE LITE to record your music video. The control panel will indicate how long you've been recording and you can pause or stop the recording once you are done.
Step 5: Finished Recording Audiotree Music
Press the stop button when you are done recording. The file will save in the "Record" tab. Right-click the file to play, open folder, convert etc.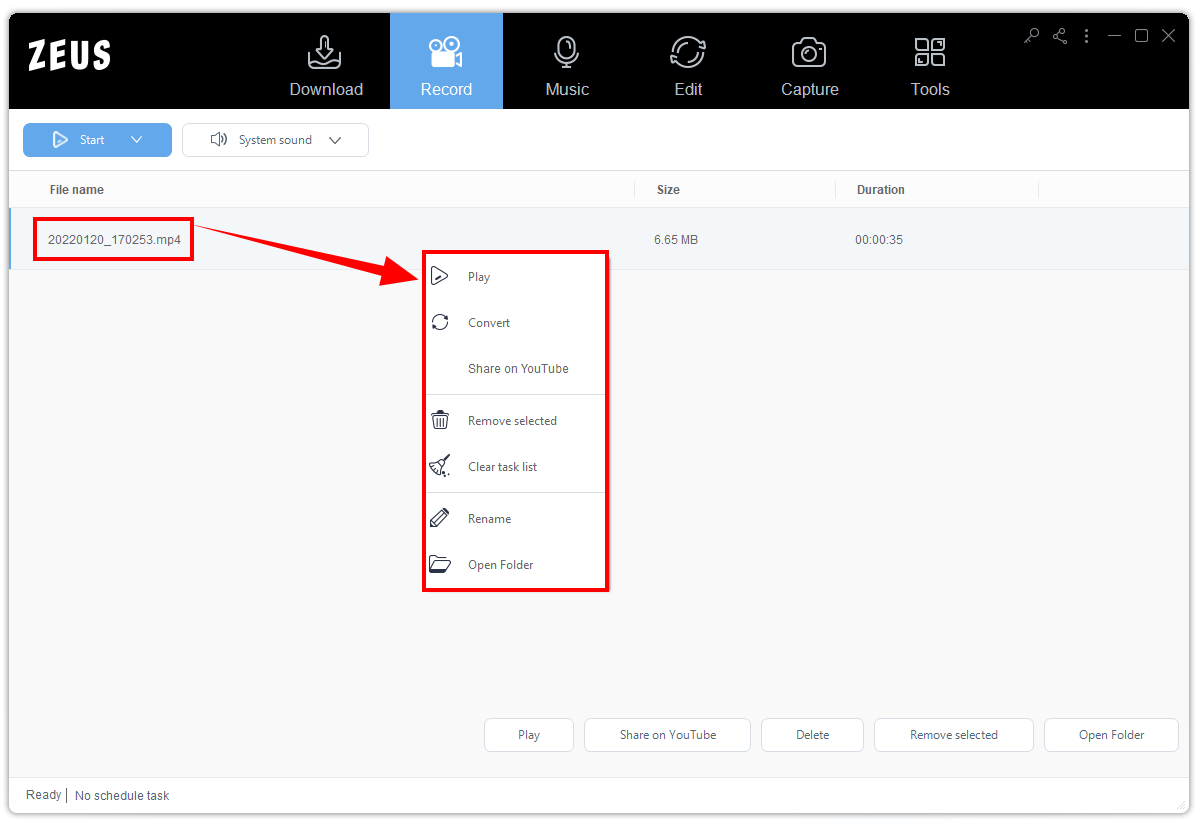 Conclusion
Their Youtube Channel posts music videos from various bands and all their information can be found on the description box below. It helps fresh bands and artists find their footing in the music industry as it is difficult to get started, especially for people who have no connections. They make themselves available and accessible online for anyone to join.
Audiotree is an excellent website and channel to discover fresh new songs from unknown artists. They provide opportunities for new artists to play on a platform for a chance to be discovered by the public. You can be one of the first fans for these talented people by listening and downloading their new songs. Download Audiotree from YouTube Music with ZEUS BUNDLE LITE to show your friends your new discoveries.
ZEUS BUNDLE LITE offer download solutions that work great for any beginner. You can download, convert, edit and upload with this software. Downloads are available from Youtube, Dailymotion, Bilibili, Nicovideo, and other 1000+ websites.