Gaana Downloader- Convert Gaana Songs to MP3 (2022)

Music has always been there for us in whatever circumstances. When we listen to music, it brings us a different kind of feeling. Thousands of music streaming sites are arousing nowadays. Good news for our Indian brothers and sisters! There is a music streaming platform dedicated to Indians. Gaana is a popular commercial music streaming service with 200 million monthly users. Its popularity skyrocketed once it was featured in mainstream Tamil film music. Users on Gaana can make their playlists in public, allowing other users to see them. They get access to playlists and can add them to their favorites list.
However, to continue streaming on this site, a subscription is needed. Gaana costs 99 rupees (US$1.30) per month in India and $3.99 in other countries. With its premium plan, advertisements will be lifted up. And will allow you to have HD quality music. Great news, no need to pay a monthly subscription since there is a tool like ZEUS MUSIC that will help you download your songs on this site. This tool can immediately convert gaana songs to mp3 and will save them right away to your PC!
Subscribe to this software now by clicking the link below!
This tool has a free trial version so that you will be able to download a song and will help you record for up to one minute. Just upgrade to its best version for continued usage.
The ZEUS MUSIC will help you convert gaana songs into mp3 format instantly through its music recording function. It can record music from Gaana without losing quality. It offers wide options to customize your music recordings such as ID3 Tags Identifier, Create playlist, Music Editor, etc.
How to Record and Convert Gaana Music to MP3
Step 1: Set Output Format to MP3
Launch ZEUS, go to the "Music" function menu and click the "Record" tab.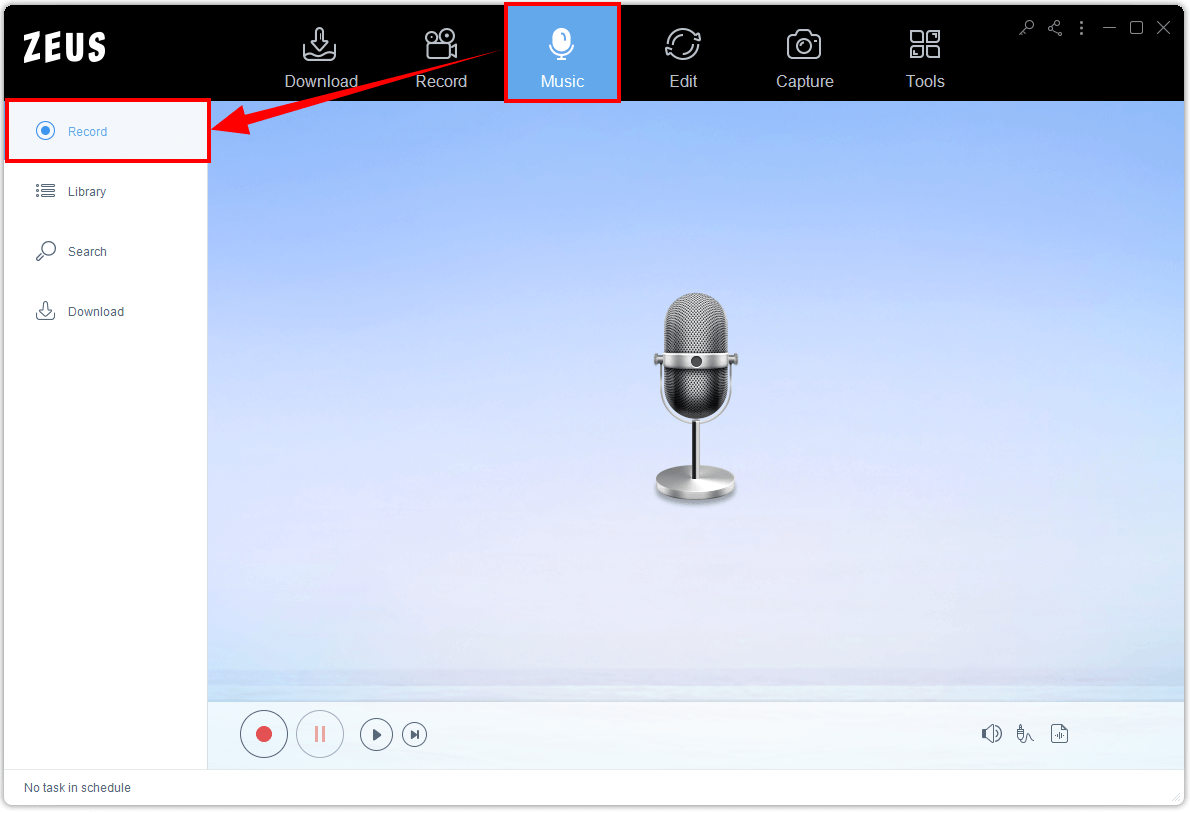 Then click the "File Format" icon at the bottom and select "MP3" from the options.
Step 2: Begin the Music Recording
Click the "Record" button to begin your recording.
Then, return immediately to the Gaana site and click the "Play" button on the music to have it recorded.
In the software, you may observe a musical note around the microphone. This means that the recording process has begun.
When the music is finished, click the "Stop" button to end the recording.
Step 3: Finished Recording
The recorded files will be added to your "Library". Through the ID3 tags Identifier function, the software will try to identify the music recorded. Once it is recognized, all ID3 tags will be added including the album art, title, artist, album name, etc. You may double-click the recorded music to playback.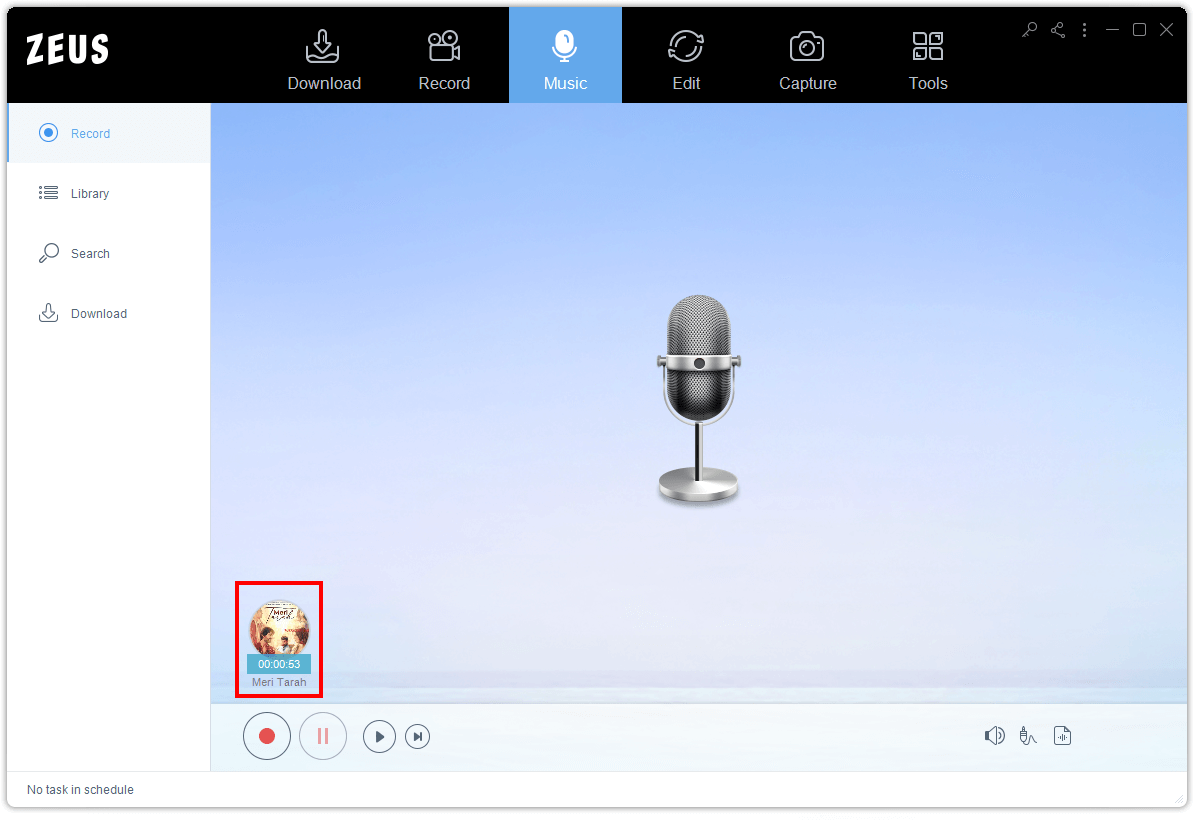 Conclusion
Gaana is your one-stop shop for all kinds of music. It provides you with unrestricted access to over 30 million Hindi and Bollywood songs. However, you need to subscribe to their premium package just to listen to their music offline. No need to worry about this since Gaana Downloader, ZEUS MUSIC is here for you to convert Gaana songs to mp3 easily.
Using the world-class function of the ZEUS MUSIC, all the Gaana playlists will be stored in your library straight away in MP3 format. Explore this app now and see its greatness when it comes to downloading and recording. It has a fantastic function made for music enthusiasts to make them smile.