Easy Way to do Jango Music Download? Follow These 5 Steps! (2022)
While listening to music, have you felt like you want to skip most songs in a playlist over and over again? If so, that feeling is mutual that's why it is highly recommended that you try Jango! It is a free online radio that offers free access to its music library with an unlimited skip feature. Some of its popular station genres are Pop, KPop, Country, HipHop, and many more. This music platform is also the best destination to discover new music and artists.
Although Jango has an impressive list of music in its library, it is still highly noticeable that it only contains few features. Some of the best features are User's playlist customization, can add multiple stations, like or dislike a song, and social connect feature. Nevertheless, it is still the best platform to find cool music to chill. For offline music streaming, the easiest way to do Jango music download is through music recording.
Download ZEUS MUSIC now by clicking the button below and enjoy the beat!
ZEUS MUSIC provides the best music recording solutions to help you easily grab your favorite music from Jango. It is using advanced features that are capable to retain high audio quality. If you like to jam and sing along, overlaying your voice is also possible through this tool. Just follow 5 simple steps and you have your favorite menu served!.
Steps on How to Record Music from Jango
Step 1: Go to the "Music" Function Screen
After you launch ZEUS, navigate to the "Music" function screen to see all the features available.
Step 2: Specify Sound Source
Set the source of sound by clicking the icon as shown below image, and select "System Sound". In this way, you can record the music alone. Other choices are "Microphone", to record only your voice or choose "Both System Sound and Microphone" if preferred.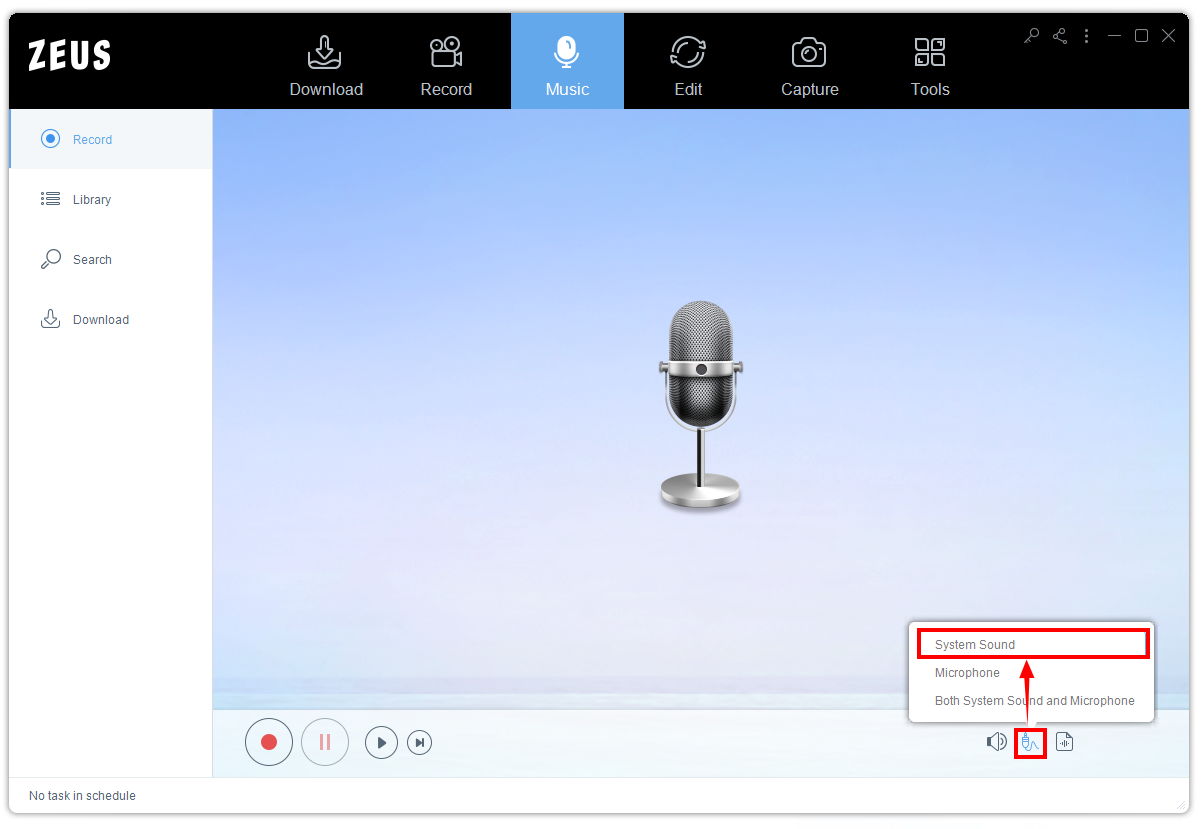 Step 3: Set the Format into "MP3"
Click the "Format" icon and choose "MP3" as needed.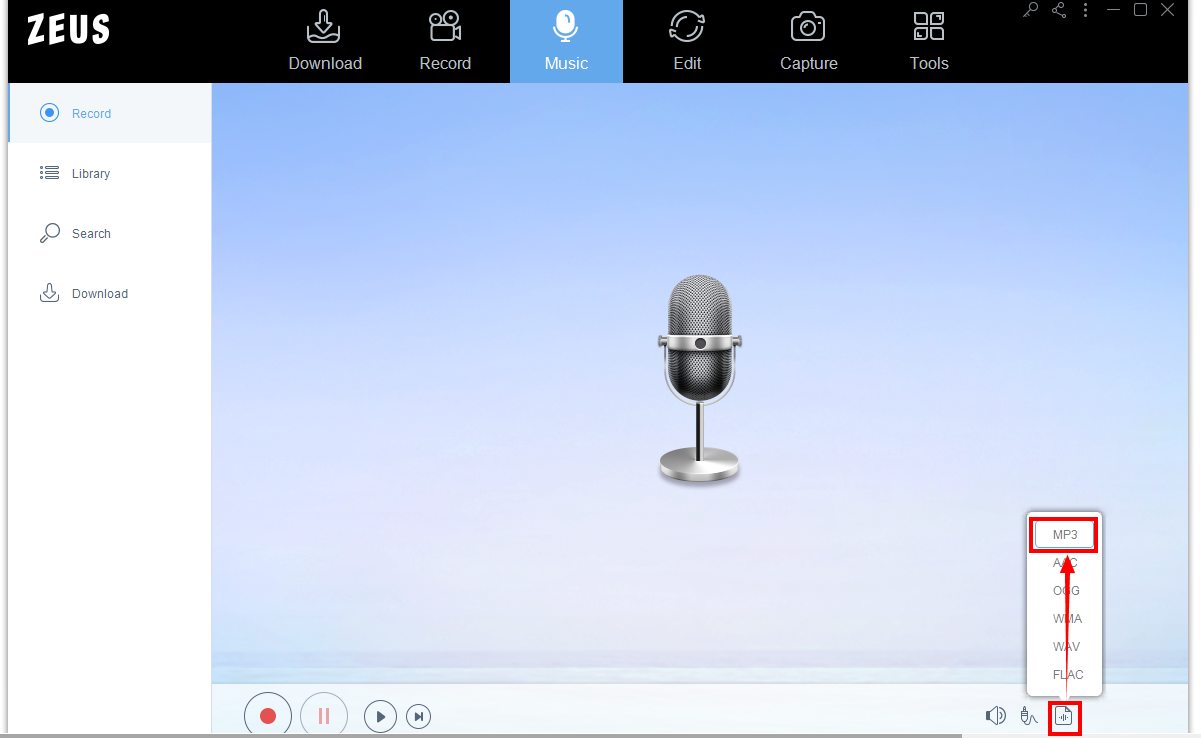 Step 4: Start Recording Jango music
After everything is set, you can start recording your favorite Jango music. Under the MUSIC tab, click the "Record" button button.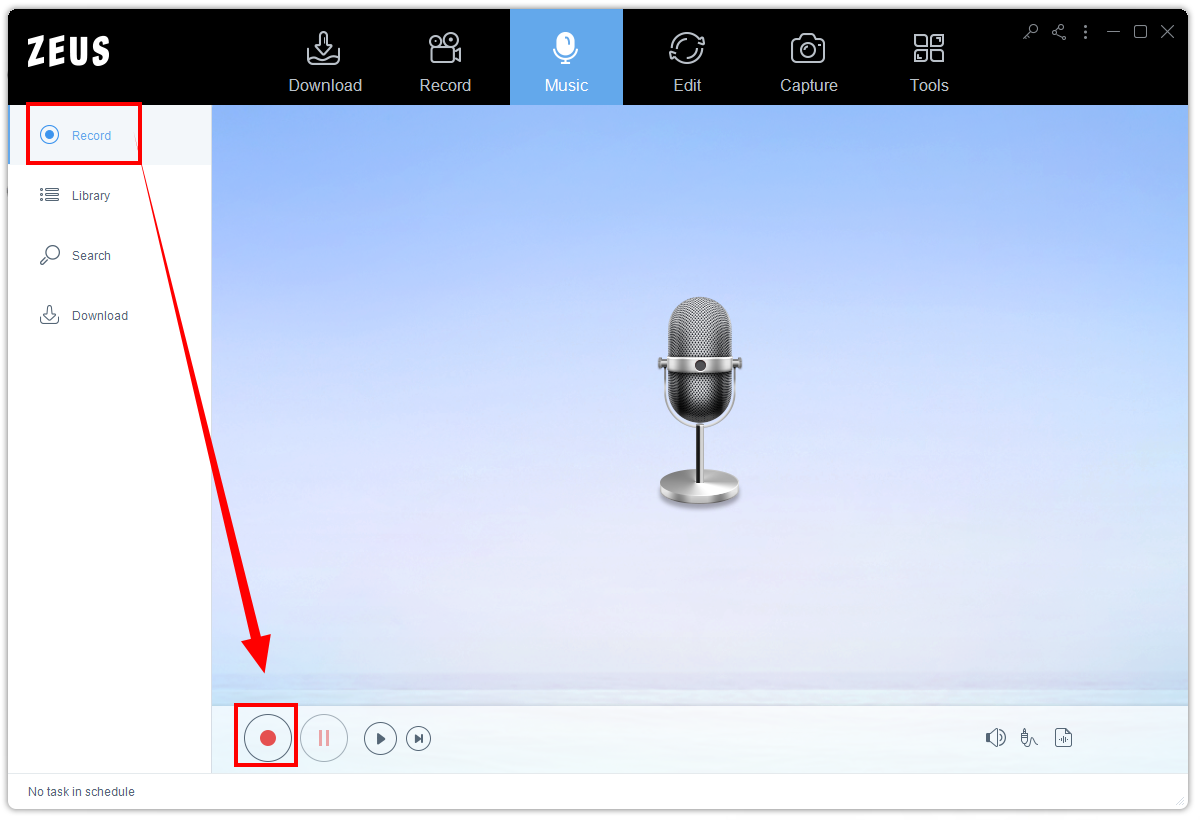 Go over to the site and click the "Play" button to start recording the Jango music.


While recording, you can pause and adjust the volume of the recording.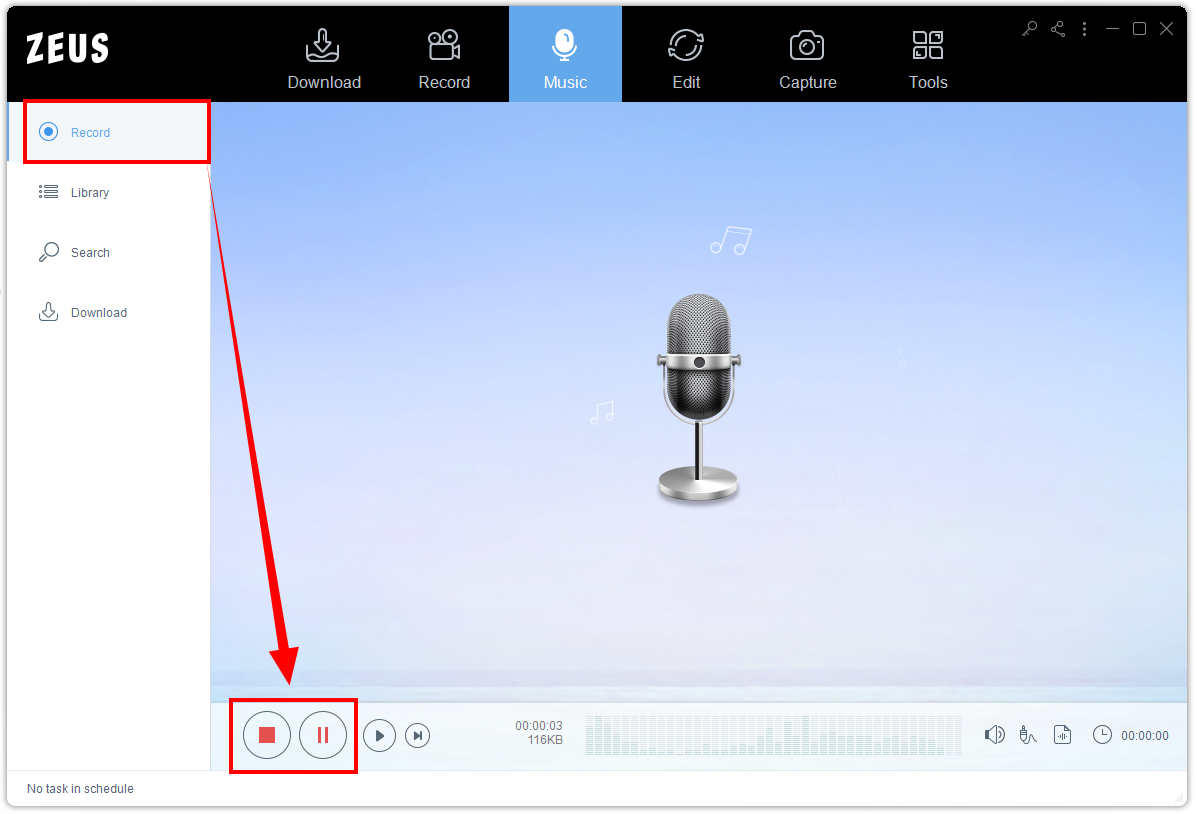 Step 5: Open the recorded Jango music
Once the recording is done, the recorded file will automatically be added to your recording list. Right-click the file to see more options like Play, Edit, ID3 Identify, Burn to CD, etc.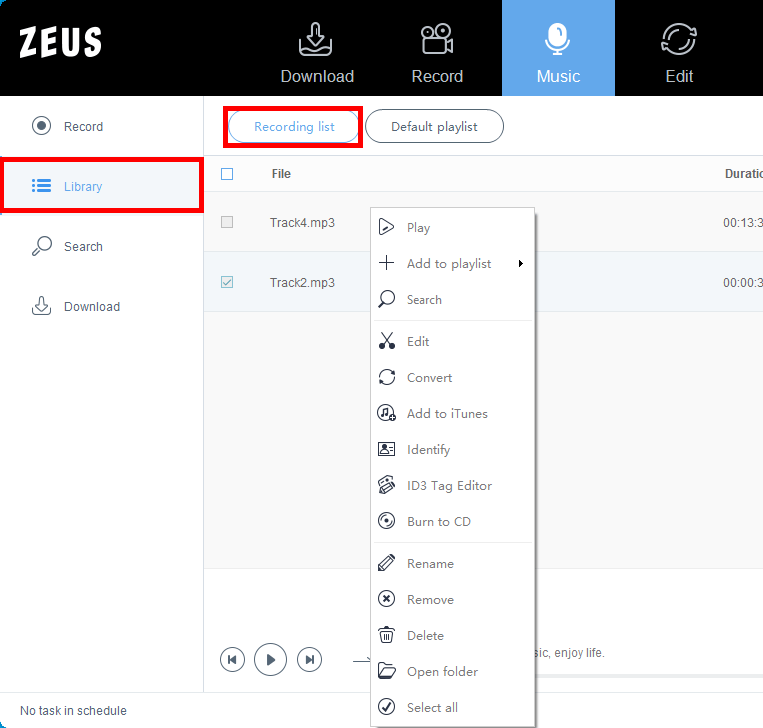 Conclusion
Jango is a straightforward online radio site. Although it contains impressive music lists in its library and wide station genre selections, it would still be better to see other added features. Some best features it lacks are the station mixes and premium upgrades to remove ads.
But, hey! Its accessibility and affordability make up for it. How can we complain? Generally, it is still a good destination to find the best songs. If you're looking to do Jango music download, one best workaround is to record Jango music.
ZEUS MUSIC provides the best solution for this. It helps to extract audio from Jango in just a few steps through its easy-to-use interface. Aside from that, you can enjoy its other added features such as video download and screen recording from different websites.