Q: How to set the sound source (system sound) to record
1) Click the menu button at the top right of the screen, and click "Settings" from the pool down menu.

2) On the "Record" tab, drag the scroll bar on the right side down, and then click "Sound Source Input".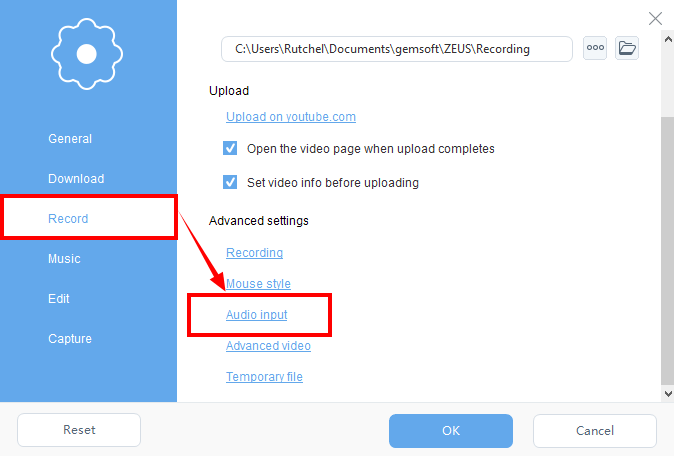 3) Select the device you want to record from the "System Sound" list. After completing the settings, click the "OK" button.

You can try it with a trial version (free of charge) before purchasing.