Q: External browser detection does not work. What should I do?
To allow external detection to download, make sure that you have clicked check the "Enable advanced detection function (corresponds to HTTPS)" from the settings.
To check and enable the said settings, follow the step instructions below:
1. Click the menu button at the top right of the ZEUS screen, and click "Settings".
2. Click the "Download" tab and check "Enable advanced detection function (supports HTTPS)". Click the "OK" button to save the settings.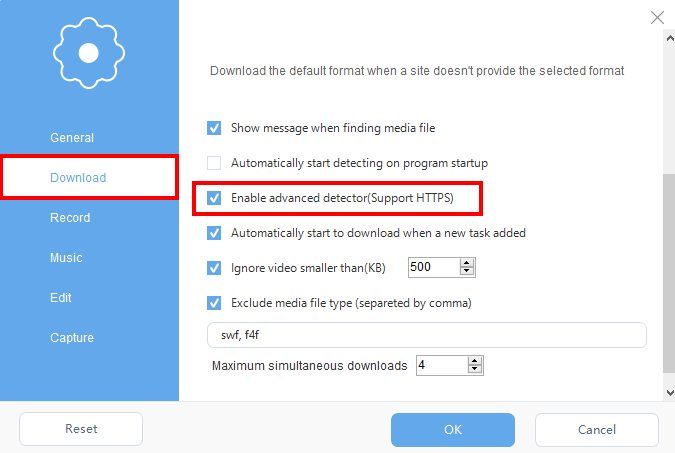 3. If you enable "External Detector" from the bottom left of the screen, auto-detection will be enabled. The image below is in a valid state.

If you open a video site etc. with an external browser in the enabled state, a notification of the detected URL will prompt at the bottom right of the screen (refer to the image below) and automatically downloads it.