Q: The installer doesn't start and I can't install it.
The ZEUS series provides an installer to download. Therefore, due to Windows security considerations, the installer may be blocked. If you double-click the installer and it doesn't start or doesn't respond, try unblocking it.
You can follow the procedure shown below.
* The installer of this product has been confirmed to be safe before distribution. There is no problem if you unblock and install.
1. Right-click on the installer.
The ZEUS series installer is 1-zeus-win (.exe).
* .Exe is not displayed due to the settings of the usage environment.
2. Select a property to open the property screen.
If the security surrounded by red is displayed, cancel it by the following operation.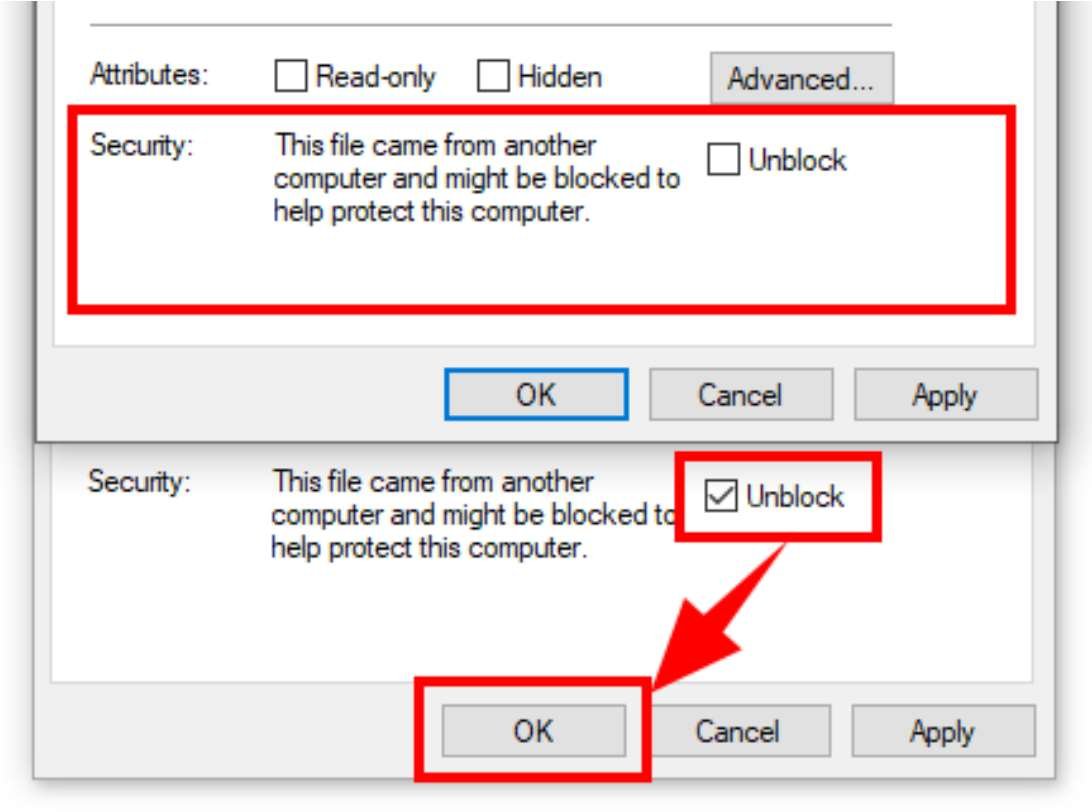 3. Check to unblock and click OK.
Now that the files are unblocked, please try to run and install the installer.
* When you open the property again, you can check if the changes are applied when the "security" part is no longer displayed.
After installation, refer to the following for the subsequent operations.
ZEUS series-Information for product use | Product registration
If the condition is different or if something goes wrong, please contact ZEUS Support.